Written by pasmag staff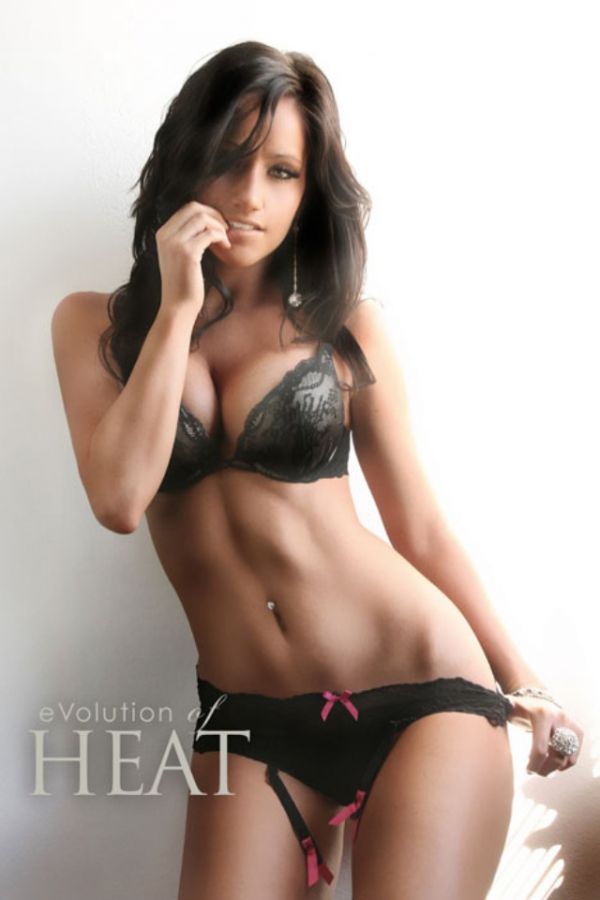 The Essentials:

Courtney K
November 4, 1990
Dallas, Texas
Proud Scorpio!
Height: 5'6"
Weight: 135 lbs
Measurements: 34C, 24, 28..... I think hahaha
Ethnicity: Irish and Welsh (wales)
Turn-ons:  any guy that has pure confidence without being cocky has my immediate attention! And of course scruff is a must, gentle touching, heavy breathing, kissing my neck (yummmm :)),
Turn-offs: making noises while we kiss.....that's just weird; bad breath and not knowing what to do. Just be smooth.
Pet peeves: Bad grammar and spelling and bad breath
Website: www.courtney-k.com
Facebook: www.facebook.com/courtneykenny
Twitter: www.twitter.com/courtneykenny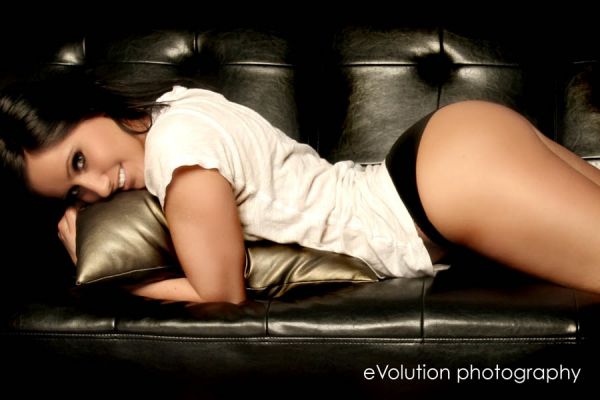 Interview:
Is "Name" your real name or model name?
Courtney K is my model name; my full name is Courtney Kenny.
Does your personality match your Zodiac sign? Describe.
100%. I'm complex, but know what I want and I chase after that. I'm extremely independent and determined to create my own success. I'm hard to read and hard to get to. And sexually I'd definitely say I'm the exact description of a Scorpio.
How long have you been modeling?
Almost 6 years and I don't plan on leaving the industry anytime soon!
What would you say are your strengths as a model?
I think my eyes are my strongest assets. Model-wise I have always loved Tyra Banks. That woman is a walking success story. If there is one thing I have learned from her it's that your eyes should be a focal point in your images. "Smile with your eyes".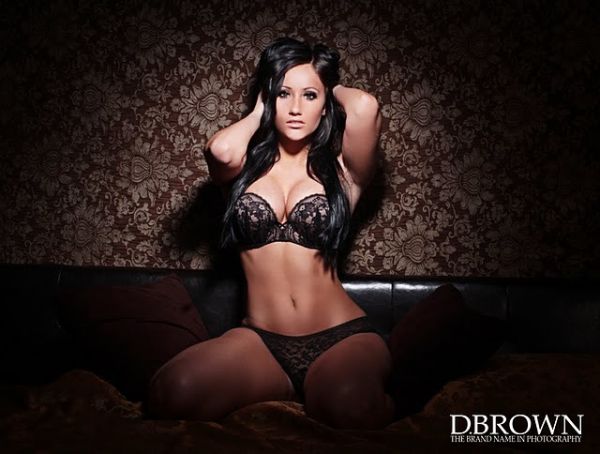 Do you have any birthmarks, scars or tattoos? Please state "what", "where", "how noticeable?"
I don't have a noticeable birthmark due to tanning but I do have a scar on my right arm that photographers always tease me about because it's hard to Photoshop. I was stabbed a year and a half ago and it left a pretty nifty little scar! Not that big, but definitely deep.
Describe yourself in 3 words or statements.
Congenial, complex, soon-to-be-a-success.
What is your best beauty secret?
Do I have to give it away?! Haha, I only wash my hair with cold water from water bottles. It gives my hair extra vitamins and makes it super silky and smooth!
What do you look for in a guy? What would he have to do to get your attention and to keep you interested?
I don't have a certain type of guy but the three things my guy MUST have are intellect, pure confidence without being overly cocky, and humor. If you can't make me laugh then I can't let you stay.
What gets you in the mood? What are some of your turn-ons?
I love heavy breathing when things are starting to heat up! But don't get heavy breathing mixed up with weird snort noises and stuff like that haha. Kissing my neck is a must, gentle touching, whispering in my ear, running your fingers through my hair..... And the rest is a secret.
How do you feel about pick-up lines? What was the best line that was used on you? Did it work?
I LOVE pick-up lines! So funny. The best ones are when guys come up to me acting as if we knew each other back in the day and that they're hurt that I don't remember them, when in actuality I've never met them before! And then there was this one guy...... He sent me a full-on love poem about how I am the one for him and that he is going to love me his whole life....he wrote all of this on FB hahaha it was pretty good.
So what is the weirdest thing that has ever happened to you on a date? How did the rest of the night go?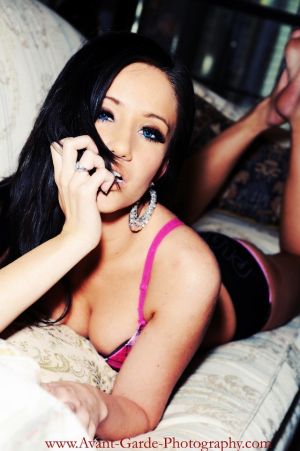 No answer.
On a scale of 1 to 10, how wild are you in the bedroom?
Let's just say there really isn't a whole lot that I'm not willing to try!
What do you wear to bed?
My birthday suit; I don't own a single article of pjs.
What item of clothing or accessory makes you feel the sexiest?
Heels!
Have you posed in the nude? If so, how did it make you feel?
I have once with a photographer I would literally trust with my life, an only because I was able to cover the parts I didn't want exposed in the pictures. I was uncomfortable at first but by the end of it I was ready to go streaking! It's a very freeing feeling to be comfortable with your own nakedness.
Where can we see you?
I am on the Dallas Cowboys official digital billboard off of highway 360 and 30, in front of La Quinta inn. I am also on the shopcowboys.com site under women's swimwear. I was on MSNBC and NBC news modeling the Luminous Envy Tanning Float, as well as being the catalog cover model for Helen's Heart along with being on several of their store posters. I have been in an article for Secret Entourage, and am on all flyers for my Mom's dental office.
What is your dream car? What modifications/upgrades would you make, and why?
A brand new black-cherry Aston Martin, with black interior and pink rims  going full-out Barbie status!
Do you have many traffic violations? Any stories you'd like to share with us?
Nope! But once, I was going 65 in a 40 and almost t-boned a cop. I was so freaked out that, like a total idiot, I went faster and tried to run from the cop. He ended up catching me of course and was obviously extremely angry that I was evading him. When he told me to give him my license and registration, I had to inform him that I had recently had my purse stolen that had my license in it from when I had been stabbed the week before. As soon as he heard me say I had been stabbed, it was all over haha. He kept telling me how awful that was and that he had no idea what he'd do if either of his daughters were stabbed. He gave me some life advice and a warning and drove off. I should have gone to jail but the cop was awesome and very understanding.
With any 'spotlight' type of job, you are looked upon as a role model. What advice would you give out to aspiring models?
Don't listen to what anyone tells you. Do what is in your heart. I can't tell you how much I was teased in the beginning of my career. My high school years were awful because of that. I still to this day am told "oh you're not a real model because you're not with an agency," stuff like that I take with a grain of salt. That's simply ignorance and jealousy. I have been very successful through my own determination and not giving a f*$k about what others say. Everyone will want to tell you that you can't, you aren't good enough, you'll never make it; YOU CAN! YOU ARE GOOD ENOUGH! YOU WILL MAKE IT! Don't let others determine your future. That's up to you to decide.
Words to live by?
My favorite bible verse: "Now faith is being sure of what you hope for and certain of what you do not see." -Hebrews 11:1
Any shout-outs or last words?
I LOVE all of my fans, followers, and supporters y'all have kept me going and are the best! Make sure to check out my website www.courtney-k.com and order some merchandise and have it personally signed by me!