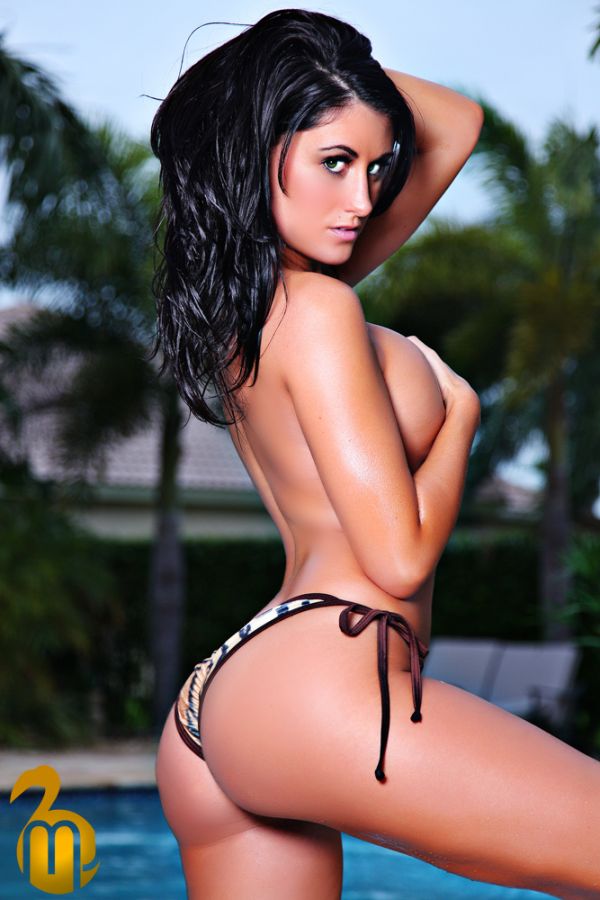 The Essentials
Name: Brittany Dasani
Birthday: March 18th
Location (City, State/Province): Stamford, CT
Zodiac Sign: The melting pot of all signs; Pisces
Height: 5'5"
Weight: 128
Measurements: 36D-25-37
Ethnicity (Mother/Father): Italian and Portuguese
Turn-ons: Someone whos loyal, respectful, driven & positive
Turn-offs: Disrespect, cockyness and bad hygene
Pet Peeves: men with long nails!
The Interview
Is "Name" your real name or model name?
Model name.

What were you like growing up?
Believe it or not, I was a tom boy. I was always outside getting into something.

Does your personality match your Zodiac sign? Describe.
100% to a 'T.' Were romantic, emotional, and the sign of love.

How long have you been modeling?
On and off for about 8 years.


What would you say are your strengths as a model?
Definitely my drive. You encounter so many roadblocks and people not always wanting you for a job or an event, etc., you just have to keep a positive outlook. On the physical side, I'd have to say my legs and the way I connect with the camera!

Do you have any birthmarks, scars or tattoos? Please state "what", "where", "how noticeable?"
I actually think my scars have all faded. I had a really bad scar on my ankel from shaving! I was in college, shaving quick and butchered like 5 layers of skin; it looked like a murder scene.

Describe yourself in 3 words or statements.
Loyal, strong and driven.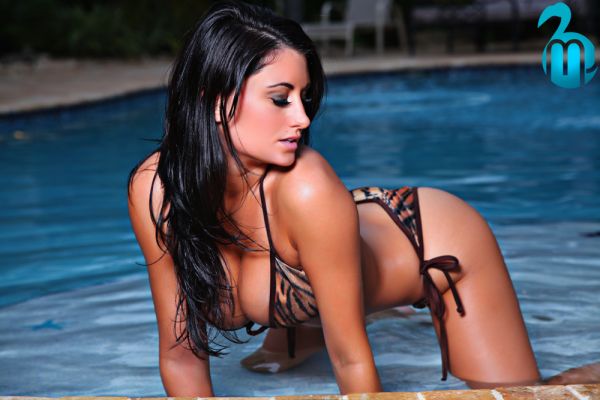 What is your best beauty secret?
Exfoliating and moisturizing everyday!

What do you look for in a guy? What would he have to do to get your attention and to keep you interested?
I like (an) athletic build, and tattoos. I like a guy who can dress as well. Once you catch my eye, in order to keep me, emotionally, you need to be respectful, honest and loyal. Always keep it new and interesting, as well.

What gets you in the mood?
That's a secret!

How do you feel about pick-up lines? What was the best line that was used on you? Did it work?
Pick-up lines are pathetic. I feel like they're for 12 year olds, and even then I don't think a 12 year old should ever take pick-up lines seriously! I've definitely had pick-up lines used on me, but I brush them off and hope the guy was just joking!

What's the weirdest thing that has ever happened to you on a date? How did the rest of the night go?
I've actually never had anything strage or out of the ordinary happen. I do my homework before hand to avoid the awkwardness.

On a scale of 1 to 10, how wild are you in the bedroom?
DEFINITELY a 10! I've gotten great feedback!

| | |
| --- | --- |
| | |
What do you wear to bed?
Sweats and a tee shirt.

What item of clothing or accessory makes you feel the sexiest?
Yogo pants or boy shorts.

Have you posed in the nude? If so, how did it make you feel?
Not fully, but I always feel empowered and sexy whenever I shoot.

Where can we see you? (Ex. shows, TV, magazines, etc)
I've been in tons of online magazines, blogs, some music videos and I just recently shot for "Sweets" Magazine.

What is your dream car? What modifications/upgrades would you make, and why?
My dream car...hmmm, definitely an Aston Martin. I don't think that car needs any modifications, the engine on that thing is insane!

Do you have many traffic violations? Any stories you'd like to share with us?
About 15! I clearly have a good lawyer because there's no way on this earth I should be driving otherwise! I like to drive fast.

With any 'spotlight' type of job, you are looked upon as a role model. What advice would you give out to aspiring models?
Say no. Don't ever go along with anything you are not 100% comfortable with, ever.

Words to live by?
What goes around comes around. What's meant to be, will be. Everything happens for a reason. Treat others the way you would want to be treated.

Any shout-outs or last words?
To all my fans and supporters, thank you so much for sticking by me and helping me get this far. Thanks to PASMAG as well for the feature! I'm excited to feel like a part of your family!