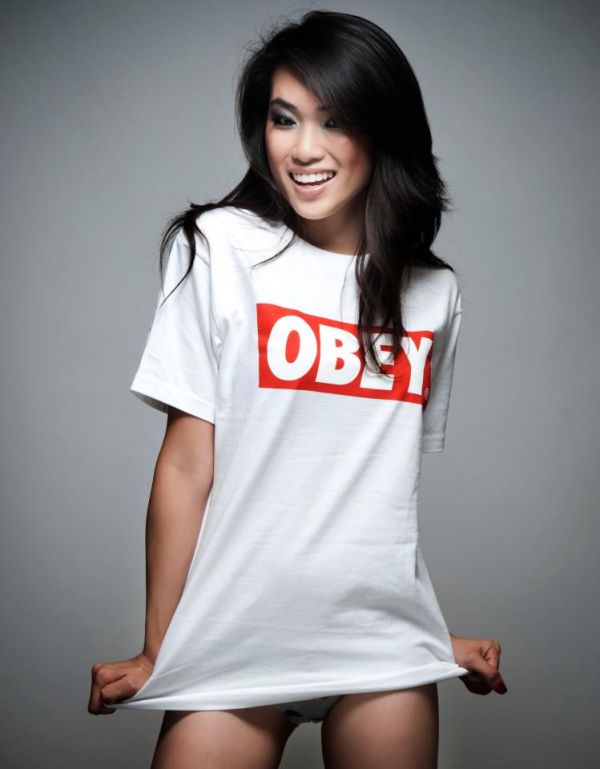 The Essentials
Name: Sandra Wong
Birthday: November 22nd
Location (City, State/Province): Riverside, California
Zodiac Sign: Sagittarius
Height: 5'3"
Weight: 105
Measurements: 32b-25-34
Ethnicity (Mother/Father): Mom: Chinese Dad: Burmese
Turn-ons: When a guy is respectful and dresses nice. Mainly, a guy who knows how to treat a girl.
Turn-offs: Guys who are rude.
Pet Peeves: Dirty clothes.
PASNATION Username: Swongg2011
The Interview
Is "Name" your real name or model name?
Yes, it is.
What were you like growing up?
I changed a lot as I grew up, I use to be quiet, but as I grew up I somehow changed into the person I am today.
Does your personality match your Zodiac sign? Describe.
Yes, because I am optimistic and I love having freedom.
How long have you been modeling?
I've been modeling since sophomore year in high school, so about three years
What would you say are your strengths as a model? (Ex. body, eyes, smile, certain poses and emotions...)
My strengths are my hair and eyes!
Do you have any birthmarks, scars or tattoos? Please state "what", "where", "how noticeable?"
Nope, but I might get a tattoo on my left upper shoulder.
Describe yourself in 3 words or statements.
Outgoing, intelligent and sweet.
What is your best beauty secret?
To always get a good night sleep.
What do you look for in a guy? What would he have to do to get your attention and to keep you interested?
I look for someone who can treat me right, and someone who will stay faithful no matter what. He would have to have a good sense of humor to attract me.
What gets you in the mood?
Haha, secret ;)
How do you feel about pick-up lines? What was the best line that was used on you? Did it work?
I think pick-up lines are cute, not a lot guys have the balls to use one. The best pick-up line was "Are you a library card? Cause I'm checkin' you out!"
What's the weirdest thing that has ever happened to you on a date? How did the rest of the night go?
I don't really think anything weird has really happened :p
On a scale of 1 to 10, how wild are you in the bedroom?
Haha, that's for me to know and for you to find out.
What do you wear to bed?
Pajama bottoms and a loose tee shirt.
What item of clothing or accessory makes you feel the sexiest?
My gold necklace that says "Love" in cursive.
Have you posed in the nude? If so, how did it make you feel?
Nope.
Where can we see you? (Ex. shows, TV, magazines, etc)
You can see me on the June, July 2012 and upcoming Cover issue of Super Street Magazine! Also I am featured in J.Ovanni's music video for "Criminal Love."

What is your dream car? What modifications/upgrades would you make, and why?
I want a 3 Series, black BMW, and I want to add blue LED lights, and change the bumper & wheels :D
Do you have many traffic violations? Any stories you'd like to share with us?
Nope!
With any 'spotlight' type of job, you are looked upon as a role model. What advice would you give out to aspiring models?
To all the upcoming models out there, I say to keep on modeling if that is what you want to pursue, one day you will make it out there, that's how I did. You never know.
Words to live by?
Happiness is a journey, not a destination.
Any shout-outs or last words?
Thank you to everyone that always believed in me, and keep supporting me <3 Love you guys!