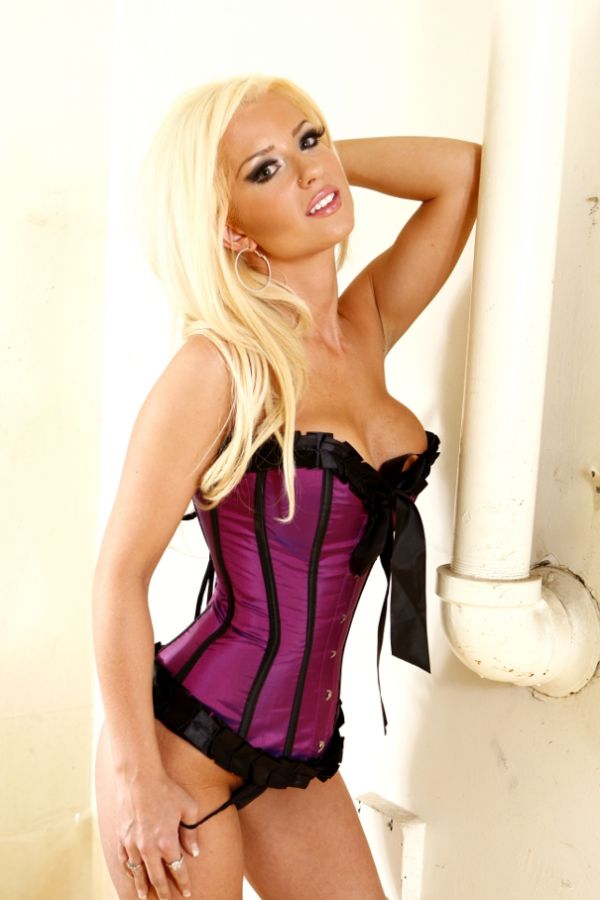 The Essentials
Name: Sheala Foster
Birthday: November 3rd

Location (City, State/Province): Fort St. John, B.C., Canada
Zodiac Sign: Scorpio
Height: 5'4
Weight: 106lbs
Measurements: 32C-24-34
Ethnicity: Caucasian
Turn-ons: Bad boys with beautiful eyes and big hearts
Turn-offs: Bad breath
Pet Peeves: Listening to music quietly, it should always be loud!
The Interview
Is "Name" your real name or model name?
It's my maiden name, so kind of real.
What were you like growing up?
I was a real girly girl...still am.
Does your personality match your Zodiac sign? Describe.
So much, all the good qualities and bad...driven sexually with a fiery personality.
How long have you been modeling?
Not that long, only a year or so, it been a fun ride so far.
What would you say are your strengths as a model?
I think my biggest strength would be that I love what I do, I always have fun and I think it shows in my work.
Do you have any birthmarks, scars or tattoos? Please state "what", "where", "how noticeable?"
Yes I have a small little butterfly on my lower back I got when I was younger and now I think, "God, I should have listened to my mom and not done that." LOL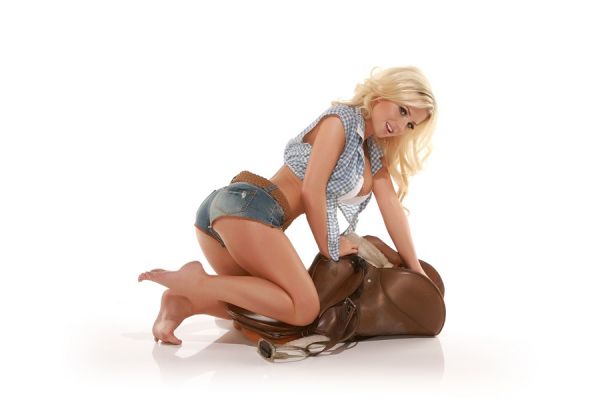 Describe yourself in 3 words or statements.
Passionate, intense, and loveable.
What is your best beauty secret?
Be happy inside and it will show on the outside.

What do you look for in a guy? What would he have to do to get your attention and to keep you interested?
Someone who has a good outlook on life and someone who is happy and optimistic.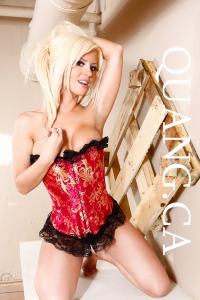 What gets you in the mood?
Being outdoors in nature... not to sure why ;)
How do you feel about pick-up lines? What was the best line that was used on you? Did it work?
Not that big on pick up lines...I was once told "We might as well just kiss." So we did and I ended up marrying him
What's the weirdest thing that has ever happened to you on a date? How did the rest of the night go?
I went on a date with this guy after one of my shoots, he really liked my long hair. I didn't tell him it was fake, but when he was stroking my hair the pony tail came off in his hands so I ran to the bathroom to fix it and realized my false eyelashes were coming off too! He jumped up and asked me what else was going to fall off, I assured him nothing else. Once we got past those few obstacles it went well.
On a scale of 1 to 10, how wild are you in the bedroom?
10, of Course.
What do you wear to bed?
A big t-shirt and undies.
What item of clothing or accessory makes you feel the sexiest?
I'm most comfortable in a bikini, I live for the sun and feel sexiest in one.
Have you posed in the nude? If so, how did it make you feel?
No never have...I just wouldn't want my friends and family to see.
Where can we see you?

Just google my name I'm all over the place. LOL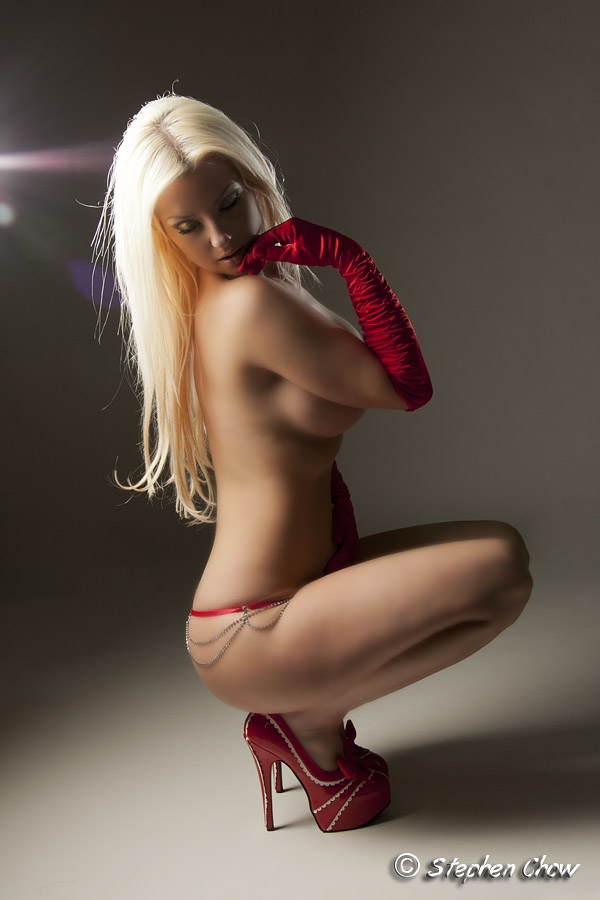 What is your dream car? What modifications/upgrades would you make, and why?
Well my dad is a race car driver and he drives a Camaro, so I would probably get the fastest Camaro and paint it pink and race him.
Do you have many traffic violations? Any stories you'd like to share with us?
Just a lot of speeding tickets, I guess speed is in my blood.
With any 'spotlight' type of job, you are looked upon as a role model. What advice would you give out to aspiring models?
Have fun with it and do work you can be proud off.
Words to live by?
Live every day to it's fullest and love unconditionally.