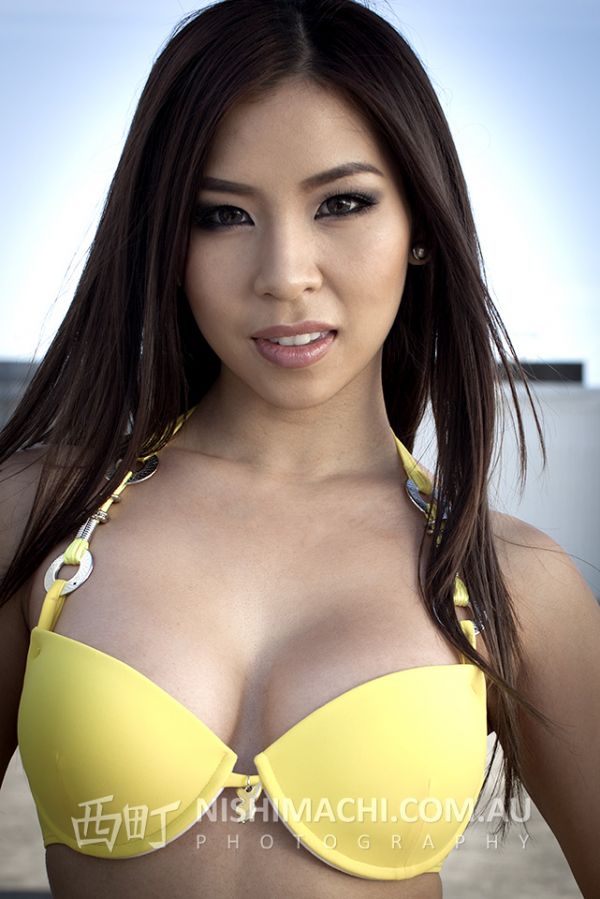 The Essentials

Name: Tina Yong
Location: Sydney, New South Wales, Australia
Check out Tina's website
"Like" Tina on Facebook
Birthday: July 16th
Height: 5'3"
Weight: 108lbs
Measurements: 32-25-36
Ethnicity/Nationality: Vietnamese / Australian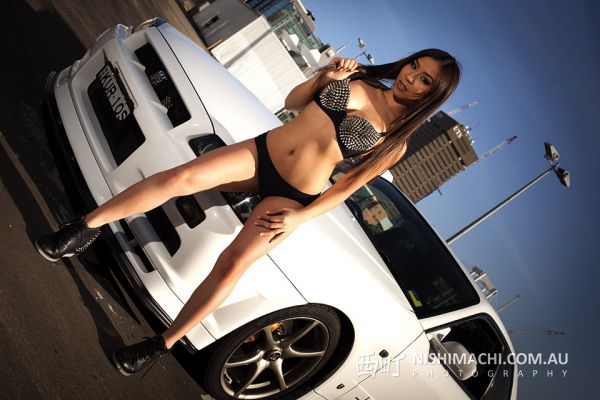 The Interview
Where are you from?
I'm born and raised in Sydney and currently still living here.
Does your personality match your Zodiac sign?
My personality does match my Zodiac sign. Cancers are known to be emotional and caring. They're also very social and mix well with all sorts of people. I can definitely be very emotional at times and I would say I'm a people person. I'm always looking to meet new people and I love making new friends.
What would you say are your strengths as a model?
I would say I'm very adaptable to different scenarios. Sometimes things don't go as planned and you have to be able to work with what you've got.
What is your best beauty secret?
Exfoliate your skin at least once a week! It'll get rid of the dead skin cells on the surface that makes your skin look dull and tired.
What are your future plans?
My future goal is to travel to the U.S and Canada to work at car shows and hopefully one day become a well-known Aussie import model.
Do you drink?
Yes, I drink. I always have a vodka soda lime with a dash of cranberry juice.
What is the best present you received?
The best present I've received was a Holiday to Vietnam with 5 of my friends. This was in July for my birthday and we all went away for 2 weeks. The best present I've given to someone was a surprise sea plane ride and dinner at Jonah's Restaurant in Whale Beach. The restaurant has an amazing water view and the sea plane ride there and back is such unforgettable experience!
Where do you like to eat?
I am a big fan of Thai food. I love spicy food and whenever I'm having Thai, I'll always order spicy papaya salad. Yum!!
What do you do on your spare time?
If I'm not busy working then I'm busy spending. Haha. I spend my spare time online shopping. I know! It's such a bad habit but I just can't help myself when I find a great deal!
How do you keep in such excellent shape?
I've recently started hitting the gym more. I try to go at least 4 times a week to do weights and cardio. Some days it does get hard to drag butt to the gym but I find it helps when you train with a friend.
Are you big on first impressions?
Like they say, first impressions count! The first thing I notice in a guy is his height. Tall guys always score extra brownie points. Then comes his body language. If he's a shy and timid guy then its a no go. You have to be confident to catch my attention!
What's on your travel itinerary?
I'm actually planning a vacation with best friend next year in March. She's just finished university so we're celebrating by travelling to Bangkok, Hong Kong and Vietnam.
How would you like your boyfriend to propose to you?
I'd like it if he surprised me and popped the question in front of my family and friends. It'll save me from repeating the story of "how he proposed" over and over again to everyone. Haha
Marriage song?
A Thousand Years- Christina Perry because it's one of my favourite songs and I want to our love to last for more than a thousand years.
What else can you tell us about yourself?
I've recently become a health freak and have a new obsession with eating clean healthy food. My goal is to get abs before the end of summer!
Any shout-outs or last words?
I'd like to give a big shout out to all my friends and family who have continued to support and push me to be the best person I can be. Thanks everyone! Love you guys!