Name: Crystal McCallum
Location: Dallas, Texas
Check out Crystal on Instagram
Birthday: January 25th
Height: 5'3"
Weight (lbs): 105
Measurements: 32D-24-32
Ethnicity/Nationality: Caucasian/Hispanic
Where are you from? And, are you currently living there? If not, where are you currently living?
Dallas and yes I do.
Does your personality match your Zodiac sign? Describe.
In some ways; I'm very loyal and a hopeless romantic.
What would you say are your strengths as a model?
I'm not afraid to step outside my comfort zone and I love traveling and meeting new people.
What is your best beauty secret?
I never sleep in my makeup.
Where can we see you?
Instagram.
What are your future plans (long term goals)?
I have my degree in Sales and Marketing, so eventually I want to be running my own business. I love modeling; I hope to be featured in magazines and maybe some acting.
Do you drink? If so, what do you drink? If not, why do you not drink?
Yes, socially I do. I like sweet, girly drinks with rum.
What is the best present you received? What is the best present you gave?
Tiffany jewelry and I gave my mother a new car.
Where (restaurants) do you like to eat? What do you order? Why?
I like Mexican food so Gloria's. I usually get chicken enchiladas; it reminds me of my mom's home cooking.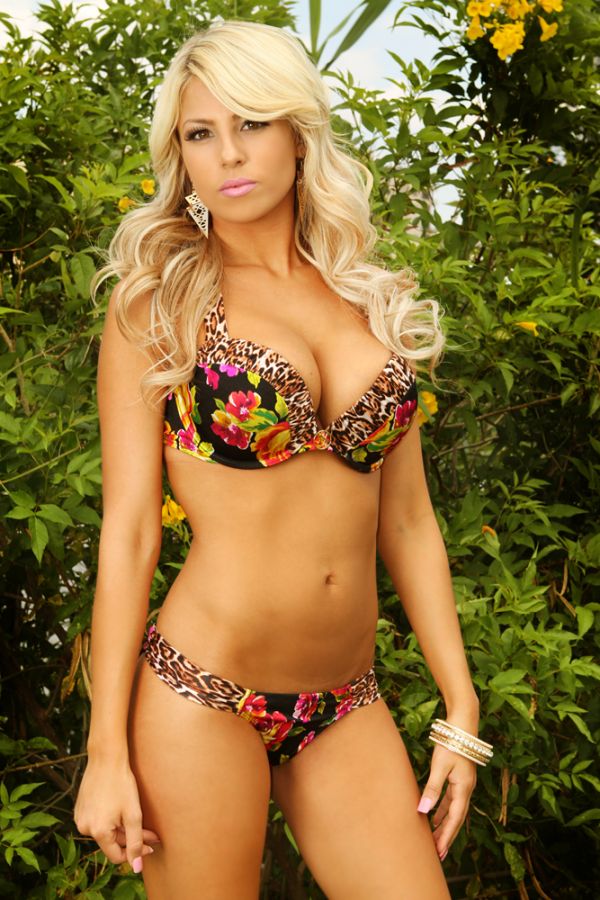 What do you do on your spare time?
I love to work out, go on hikes, being outdoors, and shopping.
How do you keep in such excellent shape? Explain your daily/exercise routine.
I do cardio every morning and three nights a week I take classes like kickboxing, dance, and weights.
Are you big on first impressions? What do you first notice on a man?
Yes and no; I try to get to know people and not make assumptions based on meeting once. The first thing I notice is a nice smile and confidence.
What's on your travel itinerary? Are you planning to go to any events in the future and/or vacation with your family, friends or 'significant other'?
I don't have any plans to travel at the moment.
How would you like your boyfriend to propose to you?
That's a hard one; just something thoughtful and really sweet. I'm a hopeless romantic, so little things mean the most to me.
Marriage song? What song would you like played on your wedding night? Why?
I'd say 'Yours & Mine,' by Eli Young. The words just say so much and when that day comes for me, I hope to feel that way.
What else can you tell us about yourself?
I have achieved my goals in my career as a model; it's one of my passions. I am a really sweet girl; I'm very down to earth, love meeting new people and making people smile.
Any shout-outs or last words?
I have to give my very good friend, Alejandro Crisologo a shout out. He is the one that's made me realize it's important to do what makes you happy. He's also helped me network and starting out as a model.