Written by Randi Bentia | Photos By Paul Venemous, Maleek Photography, Jack Boland, Steve Batinga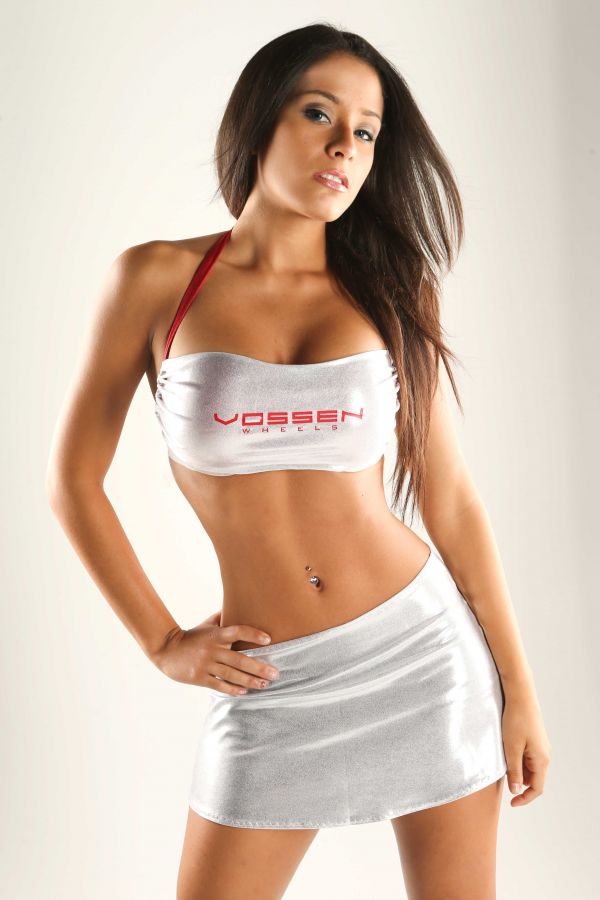 Name: Karli Sal
Location: Toronto, ON., Canada
Check out Karli on Facebook, Twitter, and Instagram
Birthday: April 22
Zodiac Sign: Taurus
Height: 5'6
Weight (lbs): 120
Measurements: 32D-25-32
Ethnicity/Nationality: Spanish
Are you currently working outside of modeling?
Yes, when I'm not modeling and finding shows to go to I'm working part-time at a fun animal pets store in Toronto!
Do you go to school?
I am applying to Seneca, Sheridan and Georgian college for Vet tech! I love animals!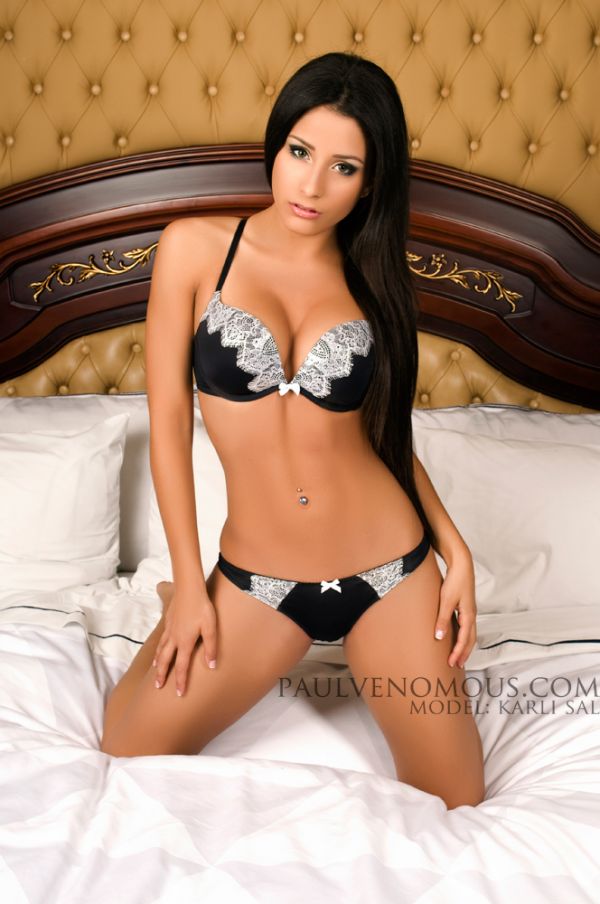 Does your personality match your Zodiac sign?
Yes very much, as a Taurus I am very stubborn and love to be a leader haha!
What would you say are your strengths as a model?
My super flat stomach is always what people comment me on as well as my eyes. People say I have an exotic look which makes me different then others so I don't look like any other girl! Also I'm very laid back and easy to get along with, making people always want to work with me again!
What is your best beauty secret?
The best thing you can do is eat healthy, and smile through to work to what you want to be :) Thats my tip... work hard until you are happy with yourself...
Do you have your own car? If so what do you like/ dislike about it?
I drive a blue 2007 Pontiac g5 with 17 inch wheels and a decent sound system that I've been working on myself. Next thing tinted windows. I love my car's color and how light it is as well as the drive, but I wish it had a black interior instead of grey, and comfier too!
Do you have a dream car?
White Audi r8 .... Just gotta love german exotic cars. every time I see one I end up groaning or squealing! They just do things to me.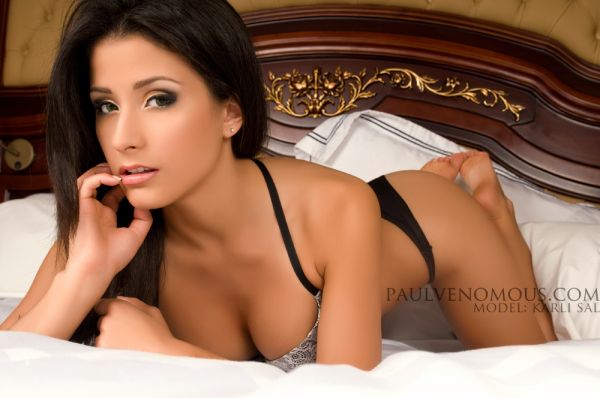 Do you have any interesting stories of any car problems you've had?
This one time after work, my wheel locked and I had no clue how to fix it. I waited hours before I asked the pizza guy across the street to fix it!

Any future plans or long term goals?
I want to go as far as I can with modeling, to have people know who I am. That would be amazing, but other then my dream of becoming a known supermodel I want to work with animals, and be a vet tech and help all types of animals.
Do you drink, and if so what's your best drink?
I drink socially sometimes, but when I do... Tequila is my best friend. It's the best because I don't wake up feeling sick in the morning!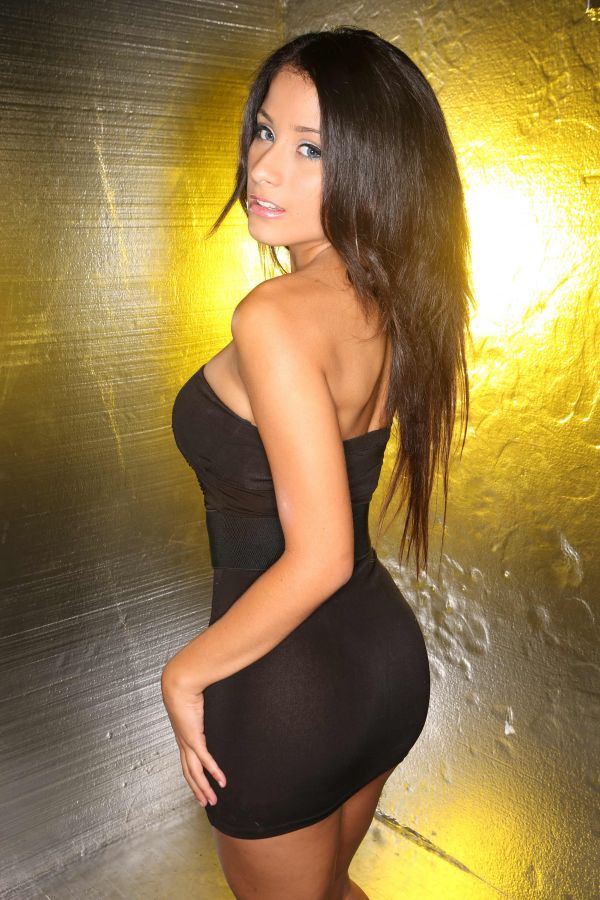 Where do you like to eat, and what do you order when you go?
I love greek food, feta cheese, the salad, beef souvlaki... yum! Oh I also love sushi and Japanese Teppenyaki. Oh also Korean bbq... I just love food in general.
Are you saving up for anything at the moment?
I'll always be saving for a new car for the future! I'm aiming for an Audi s5 or a7 if possible, I will see as time goes on.
What are your hobbies? Describe what you do.
Oh boy, the list starts now... I love painting and drawing. I'm an artist at heart. I also love playing and being with my animals... I have tons of animals from a horse to a scorpion and tarantula. I also love going out dancing to any good fast beat.
How do you stay in such excellent shape?
I would say genetics, I only work out when I need to be extra firm and toned before a show or photo shoot. I generally always eat healthy so that's probably why I stay the way I am.
Are you big on first impressions? What do you first notice in a man?
I usually am, I always notice how a guy talks...words he uses. How he smiles and how he uses his eyes. Watch out fella's I'm really good at reading body language.
Are you big on traveling? What's on your travel itinerary?
I haven't gone to many places before, I've been to my moms country Nicaragua a couple times. And also to California where I have some family. I really want to go party it up in Cuba though.
Do you have a dream wedding??
Not really, I'm not rushing into that ever. So when the time comes then I'll think about what I want. All I do know is that my honeymoon better be insane...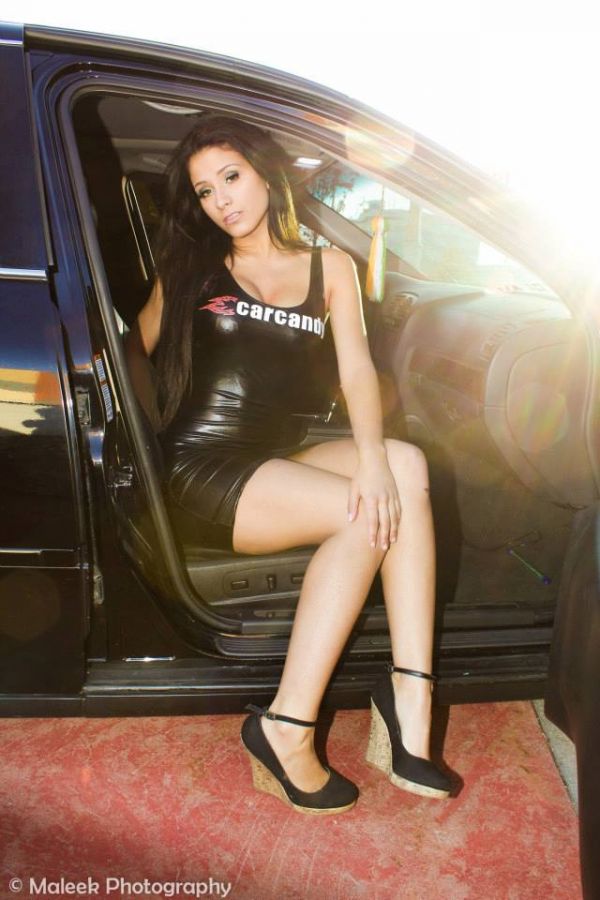 Who is your favorite music artist or band?
?I love Avicii. His music always makes me want to go out and dance. But other then that I usually don't have favorites.
Who motivates and inspires you??
The girls who motivate me are usually other models that I know are slowly getting to be where they want to be. They make things happen... so I feel I can do that too.
What else can you tell us about yourself??
I'm a girl that likes to come over my fears and do things that most girls don't. I'm not your average female. That's all I can say.
Any shout-outs or last words?:
Thanks so much for all your time guys, feel free to follow me on my social networks! Much love! Mwah!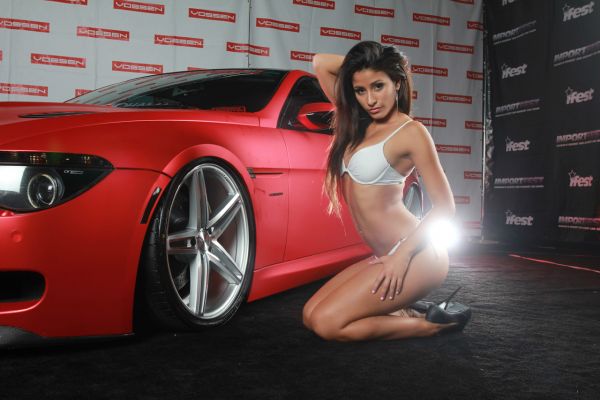 Model Submissions: Click Here