Written by PAS STAFF - Photos by: Alex Goykamn & Billy Ward Photography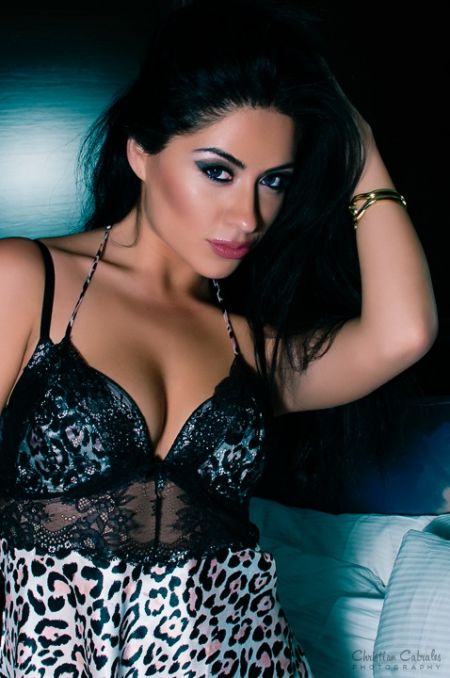 Name: Veronica Gonzalez
Location: Chicago, IL
Check out Veronica Gonzalez on Facebook and her Personal Website
Birthday: August 3

Zodiac Sign: Leo
Height: 5'6"
Measurements: 32C-24-28
Ethnicity/ Nationality: Mexican
Where are you from?
I am from Chicago, Illinois. I currently live in Chicago but I am considering relocating to Miami or Vegas.
Are you currently working?
I currently do promotional modeling and photo-shoots. I do a lot of traveling as well for several modeling projects.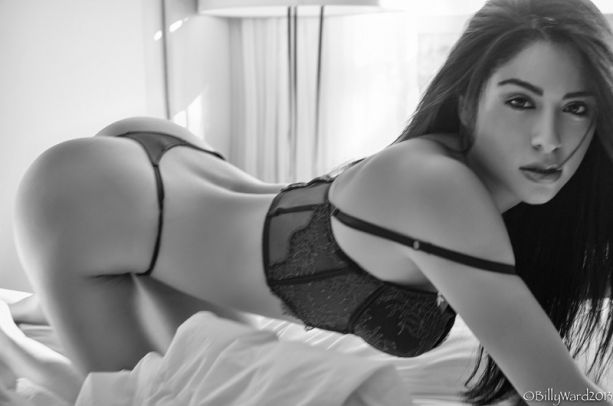 Do you go to school?
I am not in school right now because I took a break so I can focus solely on my modeling career.
Does your personality match your Zodiac sign?
Yes, my sign as a Leo matches my personality perfectly. As a Leo I am very strong and independent. I work very well on my own and move on quickly. Leo's are known to be very wild and care free which is exactly how I am!
What would you say are your strengths as a model?
My strengths as a model would be my posing. I am very natural in front of the camera and have always had a passion for the pictures I create and how to get the best out of every click. My body language comes off as very sexy but not too much. I do a wonderful job at captivating the camera with my eyes, being a Leo and all ;)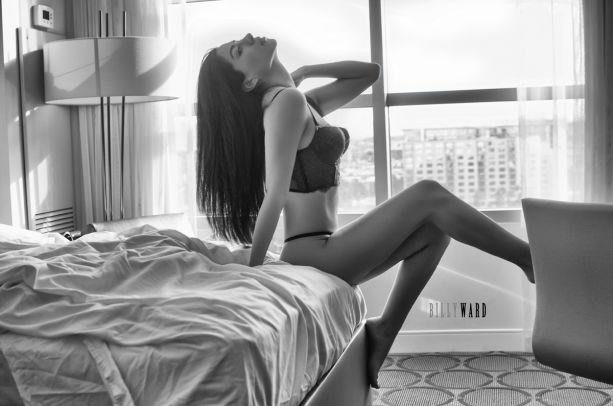 What is your best beauty secret?
My best beauty secret would be using turmeric powder as a facial mask. It truly leaves your skin so soft and GLOWING!
What car do you currently drive? Why did you buy it?
I currently drive a 2012 Chevy Cruz. I love that my car has a sporty vibe to it and the gas mileage is great as well! I dislike the color a bit since I wish I could have bought it in a light blue.
Do you have a dream car?
My dream car would be a Lamborghini Aventador! I absolutely love the design and style of the car. Everything about it is so sexy! After working SEMA in Vegas this year and being able to see Nicki Minaj's pink Lamborghini definitely inspired me to one day have one!
Do you know how to change a spare tire?
One time I accidentally put diesel fuel in my Chevy Cruz :(
What are your future plans?
My future plans would be to become an esthetician and a make up artist. As a model my future goals are to become a agency represented model as well as being featured/published in several magazines. I also have an interest in pursuing acting as well so being signed with an acting agency would be my dream!
Do you ever drink?
I prefer not to because I feel like you make some of the worst decisions when you are under the influence.
Where do you like to eat?
I try my best to eat at healthy restaurants. One of my favorites would be Red Lobster. I love seafood and my favorite meal would include some linguini and crab legs!
Are you saving money for anything at the moment?
Yes I have been saving money since i was 16 but I am simply saving for the future when I will really need it.
Do you have any hobbies? If so what are they?
Currently one of my hobbies would be playing the piano/keyboard. I am a beginner so I have so much learning to do! Besides that I love to play Texas Hold 'Em & deal cards for parties as well!
How do you keep in such excellent shape?
Keeping in shape is extremely difficult but yet so rewarding. Being a glamour model being in shape is rule number one. I keep in shape by working out at least 5 times a week. Even if I do not make it to the gym I make sure to at least do a mini workout in the basement. Lately I have been focusing on my butt and abs the most. I am so close to where I want to be physically I can taste it!
Are you big on first impressions? What do you first notice on a man?
First impressions truly means everything. I notice the way a man dresses first. If he looks well put together and has a nice personality that is the key to my heart. I also notice the way a man stares at me right away. I can tell on what level of interest he is in just by the look he can give me.
What's on your travel itinerary? Are you planning to go to anywhere in the close future?
I will be in Minnesota working a car show for a few days January 17-19 then after that I will be headed to Miami, FL to do tons of networking and shoots!
Do you have a dream wedding?
Surprisingly, I do not have a dream wedding!
Who is your favorite musical artist?
My favorite bands would be Nine Inch Nails & A Perfect Circle. Many people are surprised when I share that with them. It is very hard to find people who have interest in that type of music because it is a lot deeper than most. Ever since I was a little girl I fell in love with "Alternative Metal" and will never grow out of it. They are my favorite bands because they are so empowering with each word and beat of the music.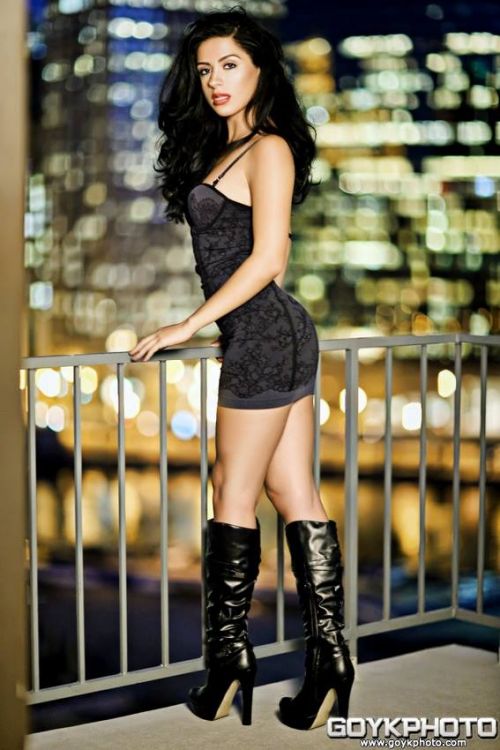 Who motivates and inspires you?
Knowing that even at the hardest times in life you can overcome them and revitalize your soul. Support definitely motivates me as well! Having friends and family....sometimes even strangers tell me I have what it takes to do what I want and have a passion for really inspires me.
What else can you tell us about yourself?
I am really silly and sweet once you get to know me and I open up. I follow my intuition at all times and believe fully in fate!
Finally, why do you feel you should be featured in PASMAG?
I feel I should be featured in PASMAG because I bring this edge and energy that is unstoppable. I am extremely interested in the car industry, having experience with Dub Magazine I want to continue growing and being knowledgeable with cars.
Model Submission: Click Here