Written by Randi Bentia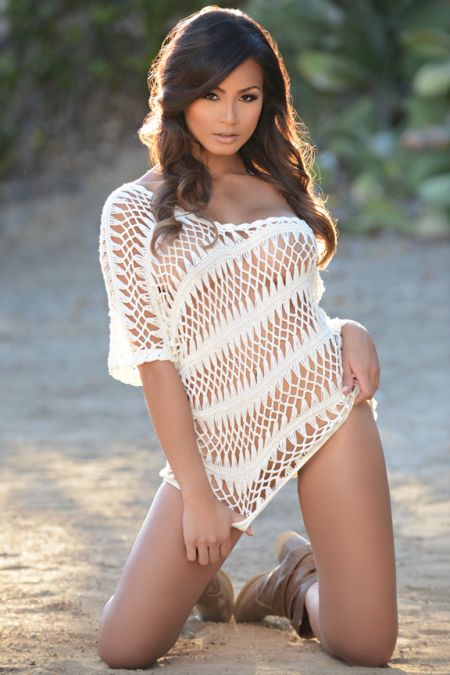 Name: Gloria Touch
Location: Seattle, WA
Check out Gloria Touch on Facebook, Twitter, and Instagram

Birthday: March 6

Zodiac Sign: Pisces
Height: 5'5"
Measurements: 34C-25-34
Ethnicity/ Nationality: Cambodian, Chinese, Thai, French
Where are you from?
I was born and raised in Seattle, WA. I still living in Seattle and I have plans to move to Southern California soon!
Are you currently working?
I currently do promotional modeling and photoshoots. I also do a lot of traveling for several modeling projects as well.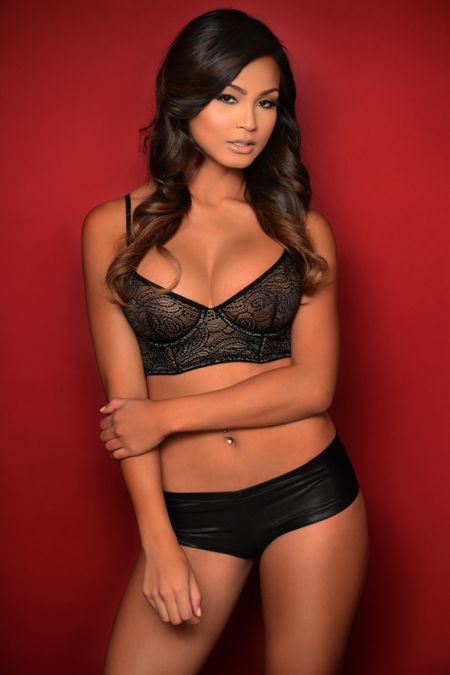 Do you go to school?
No I'm not in school currently but I did attend WWU and graduated with a bachelors degree in Business
Does your personality match your Zodiac sign?
Absolutely! By nature I am loving, giving and very creative. My imagination is always running wild! I have strong values and morals which makes me a very hard worker. I am also a very honest and likable person which attracts people to me. I'll bend over backwards for the people I care about but at the same time will not take crap from anyone! I love living life to it's fullest and I always have a smile on my face :)
What would you say are your strengths as a model?
My strengths would be my body and my facial expressions. I shoot best in lingerie/bikini.
What is your best beauty secret?
My beauty secret is always to moisturize, eat healthy, exercise and get good sleep!
What car do you currently drive? Why did you buy it?
My current car is a white 2012 BMW 328i. I absolutely love the car! It rides so smooth and turns corners like butter. I like how I can switch it from comfort mode to sport mode. So depending on if I want to cruise casually or zip through the city I have options! I love flooring my car and feeling the power! I love the rims on my car, it makes my BMW stand out from the others on the street. There's nothing I don't love about the car!
Do you have a dream car?
My dream car is the Audi R8 V10. Have you seen what's under the hood?! That's why ;) It's sexy, fast, and it's everything I would ever want inside of a car.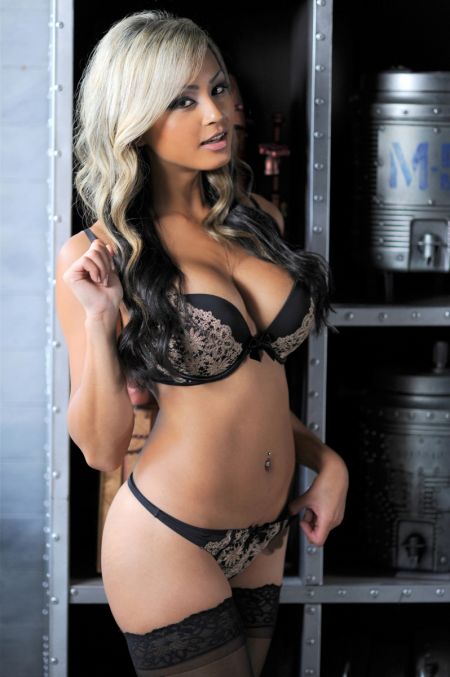 Do you know how to change a spare tire?
Yes I do know how to change a spare tire. I never really had any car problems. When I was growing up my dad was always on top of me in taking care of my car so it was always in good condition.
What are your future plans?
My future plans are to become one of the top models and djs in the world!
Do you ever drink?
I drink when I go out with my friends. My drink of choice is redbull vodka.
Where do you like to eat?
I love eating asian food! My favorite dish is honey walnut prawns with pan fried noodles! I LOVE dim sum and anything that is Cambodian food. I'm a big food person. Like I've said before I can out eat a lot of guys haha.
Are you saving money for anything at the moment?
I would like to buy a condo soon and that's pretty much it.
Do you have any hobbies? If so what are they?
I love to DJ since music is my passion. I'm also an artist. I love snowboarding and playing video games.
How do you keep in such excellent shape?
My work out routine consists of P90X and pilates.
Are you big on first impressions? What do you first notice on a man?
Yes I'm big on first impressions. I'm a very intuitive person so if I don't like you in the beginning I most likely wont end up liking you later. The first thing I notice on a guy are his eyes!
What's on your travel itinerary? Are you planning to go to anywhere in the close future?
I'm heading to San Antonio Texas next month for two weeks and I will also be heading back to Southern California at the beginning of the year.
Do you have a dream wedding?
I'm the only girl on the face of this planet that doesn't dream of a wedding. But if I had a wedding it would have lots of amazing food!
Who is your favorite musical artist?
Above and Beyond. They are my inspiration!
Who motivates and inspires you?
My determination is what motivates me to chase after my dreams. My boyfriend has also been a big part of pushing me towards my goals.
What else can you tell us about yourself?
I am a tomboy in disguise. On the outside I may look like a girly girl but on the inside I'm a huge tomboy. I love playing video games, sports and anything that's competitive. When growing up, while most girls were playing with barbies I was stealing my brother's Gameboy and transformers haha.
Finally, why do you feel you should be featured in PASMAG?
Thank you to everyone that has supported me, it means the world to me! You will be seeing more of me to come!
Model Submission: Click Here