Written by Randi Bentia | Photos by Mike Brochu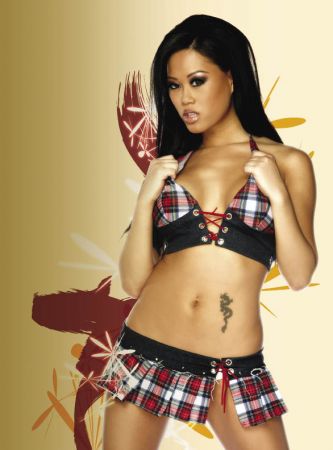 Models don't get much hotter than the heart-stopping Ms. Abbie Ratay. If you haven't heard of this seductive sweetheart before…where the heck have you been? Currently in her sophomore modeling year, Abbie has amassed a lengthy list of achievements so far including multiple magazines features (like our recent VIP issue cover in early 2008) and you may even recognize her as the high performance hottie for Turbonetics or from her gig as a spokesmodel for One More Round (OMR) Clothing. This model by day and go-go dancer by night has been spotted in virtually every major city, as she admitted traveling is one of the things she loves most about modeling… of course that's further down her list after hanging out with handsome car magazine editors like yours truly. With a motto like 2 Live Crew's lyrics "mi luv you long time!" this babe sure knows how to get down and we quickly learned she can be totally unpredictable and always speaks her mind. Let's get to know a little more about this mischievous party girl.
---
THE ESSENTIALS:
Birth date: February, 11 1984
Sign of the Zodiac: Aquarius
Measurements: 34-24-32
Nationality: Korean
Hometown: Phoenix, AZ
Turn-ons: Fast cars and guys who can dance
Turn-offs: Disrespectful people
Website: www.myspace.com/missabbie
Hair & Makeup by Valerie JC & Gaby Ramos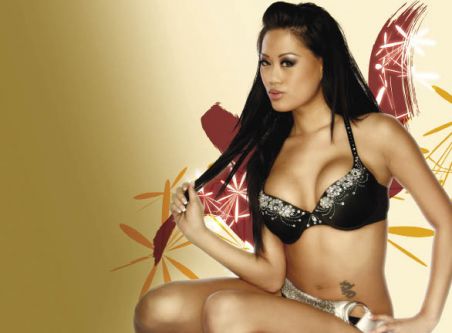 PAS: What's the best part of being a model?
Abby Ratay: The best part besides doing interviews with hunky magazine editors (winks) would have to be getting to travel to different cities, eat junk food and party a lot because it feels like I'm on vacation. Being Miss Turbonetics 2006-2007 was also an awesome opportunity.
PAS: How did you get your start in modeling?
Abby Ratay: A company I shot with liked me and decided to use me as their spokesmodel for a year
PAS: Describe yourself in three words?
Abby Ratay: Fun, sweet, down-to-earth
PAS: What is the strangest photo shoot that you've done?
Abby Ratay: I can't say I have done any strange shoots so far… what did you have in mind? (laughs)
PAS: I've got a few ideas, but we'll save them for later. Do you have a top unfulfilled fantasy?
Abby Ratay: Wow umm… I don't know how to answer this question without sounding naughty… I guess being tied up or tying someone up could be fun.
PAS: See, now we're really getting somewhere. Can you tell us about your first kiss?
Abby Ratay: It was so long ago… I don't really remember it that well, but I do know I made the first move… (laughs)
PAS: Wow, sounds like a lucky guy. What is your idea of perfect happiness?
Abby Ratay: Having amazing sex and going to sleep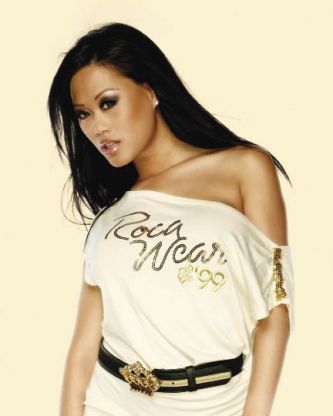 PAS: How do you seduce a guy?
Abby Ratay: I get him drunk (laughs)… I'm not really sure how I do it, but it does happen
PAS: Where do I sign up? What can a guy say to get your attention?
Abby Ratay: Hmmm. Something original would work
PAS: How do most people describe you?
Abby Ratay: I would say I'm very honest…sometimes brutally honest. I'm not afraid to be speak my mind no matter what comes of it!
PAS: How do you keep in such great shape?
Abby Ratay: Not sure. I guess I've been blessed with good genetics or something?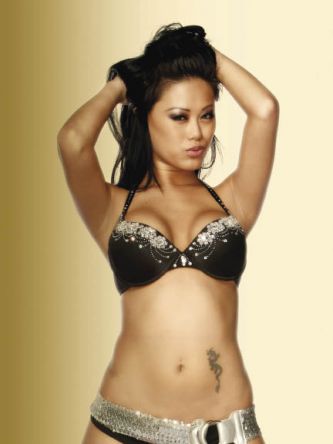 PAS; On what occasion do you think it's ok to lie?
Abby Ratay: What? Are you accusing me? A lady doesn't lie!
PAS: What three items would you take with you to a deserted island?
Abby Ratay: A hair brush, toothpaste and mascara.
PAS: What is your favourite type of food?
Abby Ratay: Sushi is my weakness.
PAS: What is your dream car?
Abby Ratay: A Nissan Skyline R34.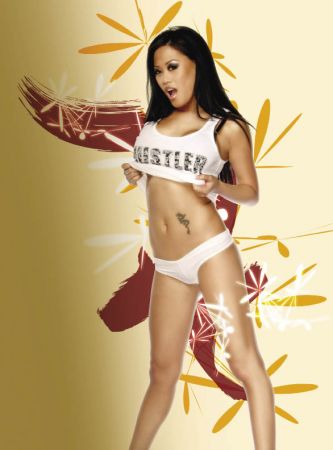 PAS: Do you have any role models or people you look up to?
Abby Ratay: Yeah, Ursula Mayes is so awesome as a model.
PAS: I'm sure it'd be fun to put you two hotties together. Speaking of which, what do you like to do for fun?
Abby Ratay: Go out drinking during the day, shoot some pool or go shopping.
PAS: What is your motto?
Abby Ratay: "Mi luv you long time!"
PAS: Do you have any shout outs or last words?
Abby Ratay: Yeah, thanks for the interview cutie...(laughs)

{yoogallery src=[/images/phocagallery/1003Abby_Ratay] width=[150]}