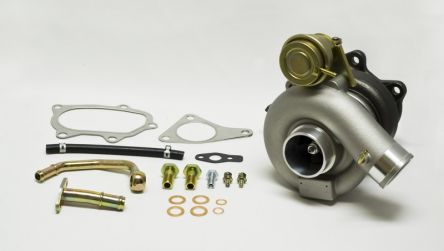 EDO
TOMIOKA RACING TURBOS
Complete bolt-on turbo kits are ideal for wide range of tuning from stock engines to upgraded internals. Excellent power delivery for street and sport driving. Designed to offer boost in power without sacrificing response and extra performance without additional cost. The kit includes extension pipe, oil hoses, water lines and gaskets.
TR TD05-16G/18G/20G WRX2002-2007 & STI2002-2008
TR TD06-20G w/ 3 Inlet WRX2002-2007 and STI2002-2008
TR TD05-18G/20G Legacy GT2005+, WRX GH8 2009+, Forester SH5/9 2008+
TR TD06-20G Legacy GT 2005+, WRX GH8 2009+, Forester SH5/9 2008+
TR TD06-20G Mitsubishi EVO 4-9 4G63
---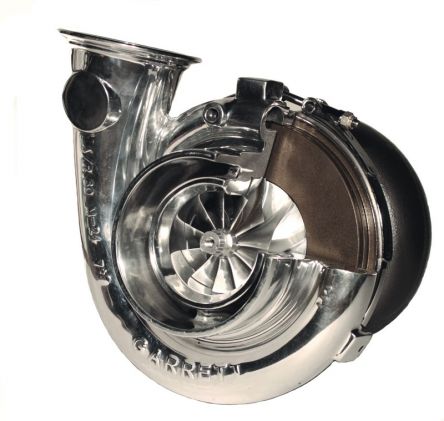 Garrett
GTX Turbochargers
The bar has been raised again!  The Garrett GTX Turbos feature all-new aerodynamics; wheels with 11-full blades, fully-machined from forged billet to deliver 10-20% more flow and pressure ratio.  Completely interchangeable with the current Garrett GT line, it is added power you can feel.  Currently available in GTX42R and GTX45R families, the range will soon expand for more streetable sizes. 

www.TurboByGarrett.com
---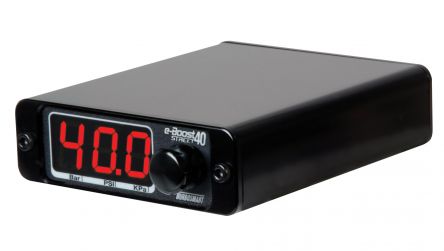 Electronic Boost Controllers
Turbosmart award-winning e-Boost range of boost management systems is one of the most popular, powerful and user friendly ranges on the market. Created by racers for racers, the e-Boost range gives you ultimate control over the boost curve with smart features designed for one thing – to exceed your expectations and get results.All Turbosmart e-Boost Controllers feature our exclusive adjustable gate pressure feature which minimizes wastegate creep and can improve turbo response by up to 1000 rpm earlier in the rev range – this means that you can increase the performance and response from your engine without even raising the maximum boost level. e-Boost controllers allow the user to control 3 different aspects of the boost curve; the maximum boost pressure (set point), the spool up rate of the turbocharger (gate pressure) and the reaction time of the controller (sensitivity).
---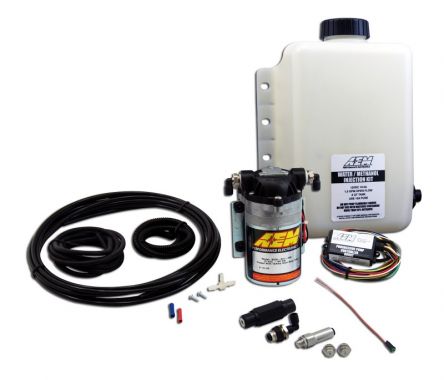 AEM
Water/Methanol Injection Kit
AEM Water/Methanol Injection Kits reduce air inlet temperatures which allow users to increase boost pressure (and advance timing on forced induction gas applications) to create more power by utilizing the cooling effects of the system under heavy load. The kit is offered in 2 configurations: a 1-Gallon kit for racecar applications, and a 5- Gallon HD kit for Diesel applications or racecars requiring extended range. Both kits include all the elements necessary to do water/methanol injection right, including a standard fluid level sensor for the tank, recirculation-style pump, feature-loaded controller, and complete hardware for installation on practically any diesel or gas application. For users who intend to use a custom or existing reservoir, AEM also offers a "tankless" pump and jet kit. There are no hidden costs or additional components required.

www.aempower.com
Read on for More Products


---

BMW Performance
135i and 335i Power Kit
The BMW Performance power kit for the BMW 135i and BMW 335i redefines engine performance. The effects of the modifications to the engine tuning parameters include increased torque of 317 ft-lbs (manual) or 332 ft-lbs (automatic) available from just 1,500 rpm, plus increased maximum output of 320 horsepower. Fuel consumption and CO2 emissions, meanwhile, remain the same as for the standard model and naturally, warranty validity and vehicle quality are not compromised in any way. For more visit your local BMW retailer.
---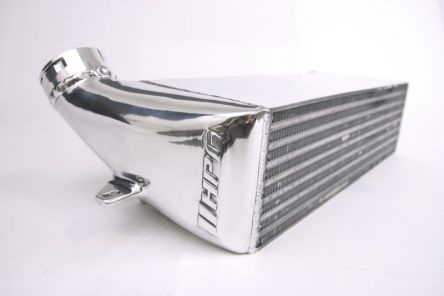 HorsepowerFreaks
BMW 135i/335i/535i Intercoolers
The HorsepowerFreaks 135i/335i/535i intercoolers set the high bar in performance, reliability, ease of installation, durability and visual appeal. Their intercoolers are 87% larger than the factory intercooler and pick up a sizeable 10-30rwhp at just 11psi while showing even greater gains when other power adders are used. These are the largest aftermarket intercoolers on the market for the 135i, 335i and 535i that fit within the factory location. Their cores are 20.25 inches wide by 5.75 inches tall and 7-inches deep for a massive 815 total cubic inches. Their intercoolers are also one of the easiest to install (in less than one hour) as they utilize the factory mounting tabs, factory c-clip couplers and don't require any silicon couplers or extra hose clamps. The HPF intercoolers drastically drop the intake air temps without adding any additional turbo lag over your stock intercooler. Lower intake temperatures result in greater power delivery and the harder you run your car, the larger the gains you're going to see with their intercoolers.
---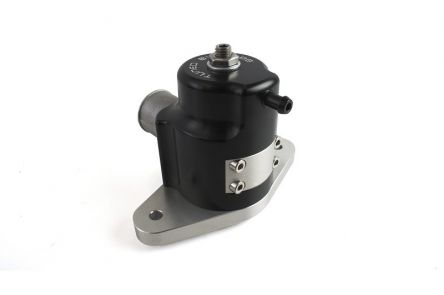 COBB Tuning
XLE By-Pass Valve
The COBB XLE BPV is a compact and lightweight by-pass valve capable of holding very high boost pressures without leaking. Its unique design allows extremely fast venting of boost when actuated. It is designed to operate in multiple venting modes and can be quickly reconfigured using simple hand tools. Innovative engineering and precision manufacturing result in a compact package able to fit in the confines of a tight engine bay. The aluminum construction is highly durable and rugged, and is ideal for both street and racing applications for both stock and aftermarket turbochargers. The lightweight aluminum piston allows faster reaction times and the rounded piston profile smoothes airflow for faster venting. The rounded piston bottom mates with a rounded seat for superior sealing when closed.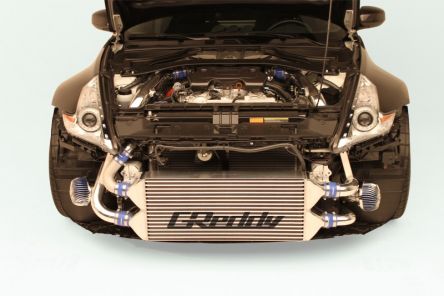 GReddy
Twin Turbo 20G for Nissan 370Z
Introducing the latest addition to GReddys line of Tuner Turbo Kits, the 370Z Twin-Turbo system boasts an impressive 175 horsepower increase at a mere 6.4psi of boost. Tuner Turbo Kits come standard with high quality components: twin TD06SH-20G turbocharger, heavy duty cast turbo manifolds, Type T external wastegates, Airinx intake system, x-large Type-29 R-Spec intercooler, smooth flowing aluminum piping, and a large capacity cast aluminum oil pan.  Paired with the optional tuning kit utilizing e-Manage Ultimate, plug-n-play harness, fuel system upgrade, and true dual 70mm Turbo Ti-C exhaust system, it is a fearsome street machine harnessing 452 wheel horsepower and 344lb-ft of torque. With additional engine work and tuning, this tuner kit has the potential of making 850 plus horsepower just as we were able to achieve on the GReddy Twin Turbo 350Z HR.
Read on for More Products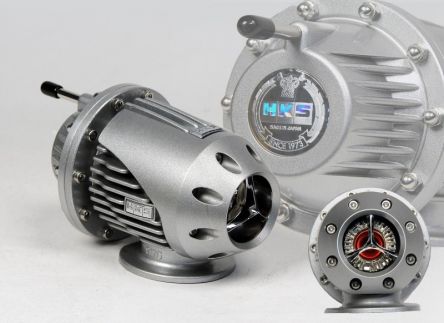 HKS
SQV3 Blow-Off Valve Kits
HKS Super SQV 3 features include a nickel-plated, die-cast metal secondary valve, which is swaged to the primary valve, a stainless steel C-Clip and spring to increase sealing and durability. To assure buyers that they are purchasing an authentic HKS product, the new design incorporates a holographic HKS logo on the back of the valve, as well as additional HKS logos cast onto the body structure. The Super SQV 3 utilizes the same mounting flanges as all previous generation SSQV's to assure compatibility with all optional HKS SSQV inserts, recirculation fittings and recirculation kits.
---

HKS
GT Extension Kit

HKS USA, introduces the key item in exhaust back pressure control, the GT Extension kit for the Mitsubishi Lancer Evolution X. With the R & D information gained from the HKS EVO X, CZ200S, maximizing the performance from the stock turbine was the primary focus of the new GT Extension kit. Replacing the factory extension housing, the two-piece, stainless steel GT Extension kit also includes a front pipe that bolts up to the factory catalytic convertor. HKS has been able to reduce the exhaust interference caused by single-port extension housings by using two separate ports for the turbine impeller and the wastegate actuator. The result is a smoother exhaust flow and a reduction in backpressure enabling consistent and improved turbocharger boost response throughout the RPM range. Manufactured utilizing a lost-wax process ensures durability and reliability. The HKS GT Extension kit is available now through authorized HKS dealers and is designated for Off Road Use Only.
www.hksusa.com
---
---

TOMEI
ARMS M7960 Turbo Kit forMitsubishi EVO 4-9
Tomei now has a new revised ARMS product range that has been recently released with this second model now made available for a direct bolt on replacement kit. After extensive designs and time spent on the engine Dyno testing on a base engine and 2 stroked-up kit type engines, Tomei now has the best direct bolt-on turbo upgrade to suit all EVO users. Over 400 Horsepower with ample torque and immediate Response.

www.tomeiusa.com
---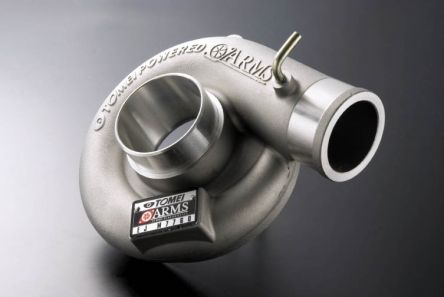 Tomei
ARMS M7760 Turbocharger
The ARMS M7760 is the largest bolt-on turbo possible that the engineers can fit into the limited space of the EJ engine. Despite the size, the internals of the turbocharger speaks other wise; extracting the most and finest efficiency from its design. The end result is a turbo that maintains the best characteristics of the EJ engine with the added benefit of an extended power band to the high RPM region. The ARMS turbo upgrade is a crucial step in tuning the EJ as it grants a large increase to the overall performance level of the WRX.
www.tomeiusa.com

Read on for More Products
---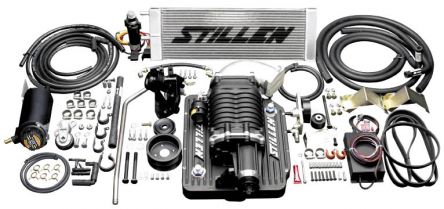 STILLEN
350Z/G35 Supercharger
The foundation of the Stillen kit is a twin-screw supercharger used by OEM's around the world. The internal high efficiency air to water intercooler design allows for more power and torque via a greatly reduced inlet charge temperature. This design also eliminates complex and cluttered intercooler piping Our kits use an internal bypass valve, which minimizes parasitic loss. This results in a 30% to 66% increase in useable power boosting output to 410hp with the stage 3 kit. The 350Z will require additional hood clearance. We offer paintable fiberglass and carbon fiber replacement hoods for these vehicles.
---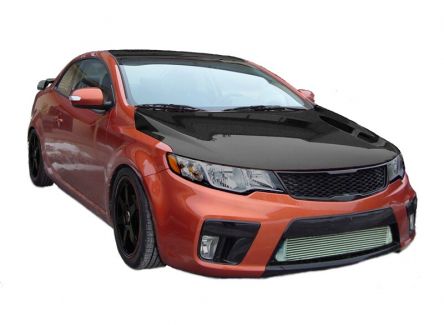 TurboKits.com
Kia

Turbo Systems
TurboKits.com has not only released a turbo kit for the new Kia Forte Koup, but also a whole slew of go fast goodies to compliment it. Clutch Kits, flywheels, cold air intakes, high flow CAT pipes, full performance exhaust systems, injectors, engine management, and for styling points, a carbon fiber hood will all be available in 2010 from your friends at TurboKits.com. Their extreme attention to detail assures a perfect fit and maximum performance gains!