Page 2 of 4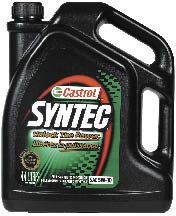 Castrol Syntec
USA -
www.castrol.com
Canada -
www.castrol.ca
Castrol's Syntec has a fully synthetic base oil and dedicated additives package combine for hot weather performance. At high summer engine temperatures engine bearings and crankshaft rely on an oil film thinner than a human hair to prevent wear. Syntec's continuous viscosity provides certain protection as the mercury climbs. As well Syntec's additives keep engine surfaces free of dirt and deposits, as well antiwear agents prevent engine wear. Castrol also adds antioxidants to reduce the formation of deposits and sludge, viscosity improvers and antifoam agents reduce the air in the oil.
---
---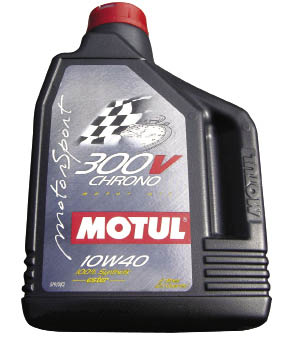 MOTUL 300V Synthetic Engine Oil
USA - www.motul.com
Canada - www.motul-canada.com
Motul has made improvements to their superior 300V ultra high performance racing oil lines. Motul has developed "Double Ester Technology" for the new 300V series, which is a superior to complex ester which is recognized as the best base oil for engines up to now. The 300v series is designed to maximize performances for a given engine as there are 6 viscosity grades line-up, the 300v range provides a precise solution to cope with any race condition for the best targeted results.
---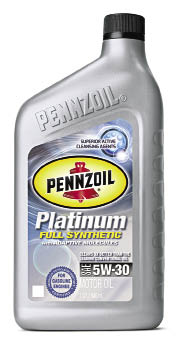 Pennzoil Platinum
www.pennzoil.com
The superior active cleansing agents in Pennzoil Platinum full synthetic motor oil not only help prevent sludge, but also clean out up to 46 percent of built-up sludge in the first oil change, which is on average three times better than the leading conventional motor oil. Pennzoil Platinum contains a unique additive formulation that provides superior protection against engine wear and deposit formation compared to our conventional and synthetic blend motor oil, helping to reduce piston ring-sticking in the engine. The advanced technology in Pennzoil Platinum helps maintain engine responsiveness.


---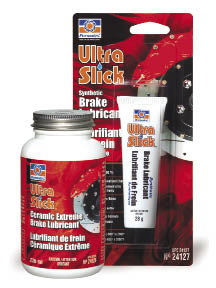 Ultra Slick Ceramic Extreme Brake Lubricant
www.Permatex.com
Ultra Slick Ceramic Extreme Brake Lubricant provides superior protection against friction and wear that will last throughout the life of your brake pads. Ultra Slick is 100% synthetic with an extreme temperature range of -54oC to +1538oC (-65oF to +2800oF) allowing it to easily stand-up to the demands of the street and track. It prevents disc brake squeal and chatter while protecting caliper pins, sleeves, bushings and pistons against seizing and galling. It will easily outperform ordinary caliper greases and traditional disc brake quite products. Available at Canadian Tire and Part Source.
---
---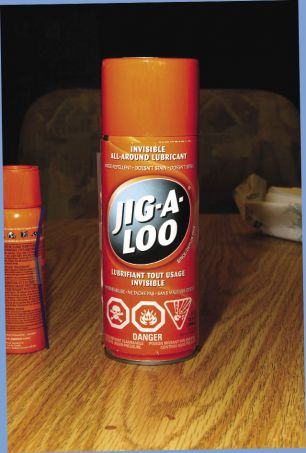 Jig-A-Loo Lubricant
www.jigaloo.com
Jig-A-Loo is a revolutionary new product that combines the power of a lubricant with the properties of a water-repellent. It's a dry silicone-based lubricant that, unlike any other lubricant, contains no oil, grease, wax, petroleum distillates or detergent, so it doesn't stain or stink. It stops squeaks, un-sticks just about anything, protects against rust, and is an exceptional water repellent. Jig-A-Loo is ideal for wood, metal, glass, rubber, leather, fabrics, most plastics and a number of other surfaces, helping just about anything operate and slide better. Keep a can handy for around the shop or in the garage.
For More Products Read On