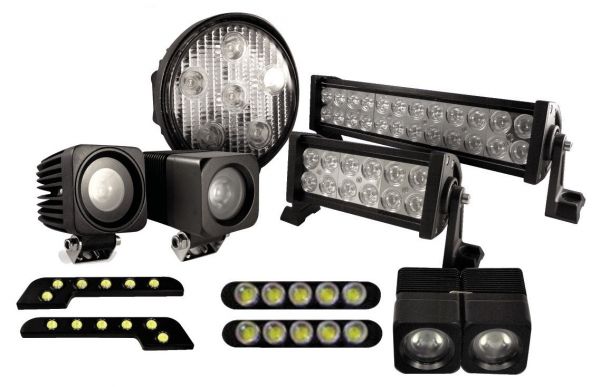 EUROLITE
LED Driving Lights
toucaninc.com

Since its inception over 15 years ago, the Eurolite brand has not only provided enthusiasts with the latest in technology, but also functional and attractive design. Eurolite now introduces several new products incorporating LED technology and cutting-edge design. Its traditional products remain a consistent part of the line with modern updates.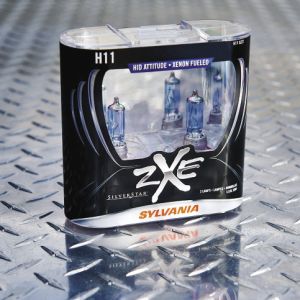 Sylvania
SilverStar zXe Headlights
sylvania.com

Sylvania SilverStar zXe lights are made to compete with HID headlights in style and appearance. A special mirror tip and cobalt blue coating gives these headlights a remarkable jewel-like shimmer for head-turning style, but it's more than just attitude with these bulbs. You also get crisp illumination from a headlight that's noticeably whiter than standard halogen bulbs. On the road you'll notice an immediate difference. SilverStar zXe headlights use a proprietary cobalt blue coating combined with xenon halogen gas technology to generate a color temperature that rivals HID. 100% street legal, these meet all DOT requirements.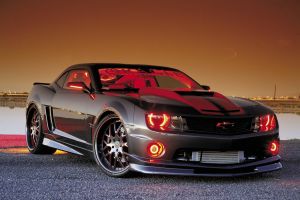 Oracle Lighting
SMD (LED) Headlight Halo Kit
oraclelights.com

Oracle Lighting introduces its new line of SMD Halos featuring "Surface Mount Technology" 3528 LEDs made by Bridgelux LED (made in the USA). These new SMD rings are brilliantly bright, extremely durable, and last 50,000 hours of continuous use. Each Oracle Halo Ring contains hundreds of highpowered surface mount LEDs and follow the exact shape of the headlights they are designed for. Halo kits are available for just about any vehicle application in white, red, green, blue, amber and ColorSHIFT (color changing) to fit any vehicle theme.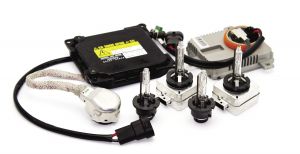 Lumens High Performance Lighting
OE HID Replacement Parts
lumenshid.com

Lumens offers replacement parts for OE Xenon HID systems. Whether you're looking to replace a burnt-out part or upgrade to a different colour temperature, Lumens offers quality replacement parts. From the most common D2 systems to less common D1, D3 and D4 systems, Lumens has all the parts to get your Xenon HID system up and running. Unlike the original equipment offered for replacement by vehicle manufacturers, Lumens High Performance Lighting offers consumers excellent quality replacement parts at affordable prices.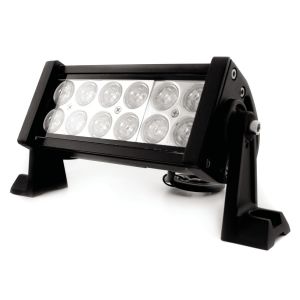 Oracle Lighting
High Powered Off-Road LED Lighting
oraclelights.com

The new line of high-powered solid-state LED light bars and LED spotlights from Oracle Lighting are designed for the most rugged conditions you can find. These powerful lights feature high quality 3W Cree LEDs (made in the USA), which are rated at 50,000 hours of continuous, use. Shock, vibration, water and freeze proof, these military-grade lights can handle whatever you throw at them. Oracle offers a variety of sizes to fit just about any vehicle application or budget.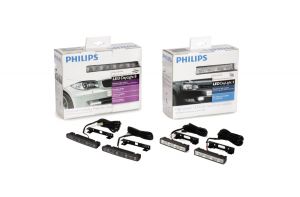 Philips
LED Daylight DRLs
daylight-led.com

Philips LED Daylight daytime running lights deliver the look of today's high-end, high performance cars and increase the vehicle's visibility to pedestrians and other drivers to make driving safer. The DRLs feature high power Philips LUXEON® Rebel LEDs and are available in LED Daylight 8 and LED Daylight 4 configurations with plug-and-play connectors and snap-in mounts for very easy installation on any vehicle.
DEPO/MAXZONE
Performance Lamp
maxzone.com
DEPO/MAXZONE Auto Parts Corp. offers premium options to dazzle up your vehicles. Style your 2010-11 Volkswagen Golf with DEPO Performance Lamps. Every DEPO Lamp meets SAE/DOT standards and endures stringent testing to ensure that you are getting the best product quality and fit.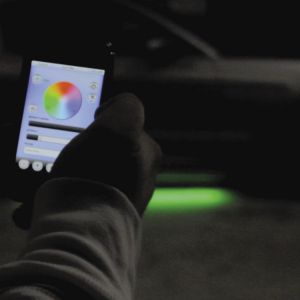 LEDGlow
Million-Color LED Underbody Kit with Smartphone Connectivity
ledglow.com

COMING THIS SUMMER! LEDGlow is proud to announce the launch of its next generation Million-Color LED underbody lighting kit that's controlled with your iPhone, iPod Touch or Android-based smartphone via a Bluetooth connection. This kit allows for full customization of colors, patterns, pattern speed and includes the option to separately control both underbody and interior tubes all from a Bluetooth-enabled device.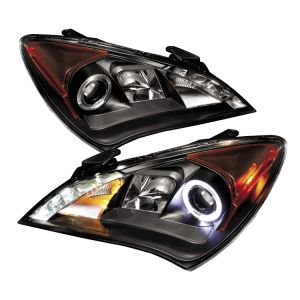 Spyder Auto
DRL Halo LED Projector Headlights for 2010-12 Hyundai Genesis (Non HID) – Black
spyderauto.com

These headlights offer the latest technology in projector lighting and are guaranteed to light up even the darkest roads. Available for the 2010-12 Hyundai Genesis Coupe, they (Part # PRO-YD-HYGEN09-DRL-BK; SKU: 5034250) come equipped with LED halos, daytime running light (DRL) LED strips, superior aesthetics as well as greater visibility for the consumer and others.


US Speedo
LED Speedometer Upgrade Kit
usspeedo.com

US Speedo has designed an LED speedometer upgrade kit to brighten and upgrade your speedometer. Whether you're interested in a custom nighttime color or just tired of the dim factory illumination, the LED speedometer upgrade kit produces the crisp, clean lighting you're looking for. With multiple color options, simply follow the detailed instructions for an easy install. Feel the power of LED customization in your hands!