Page 3 of 5
---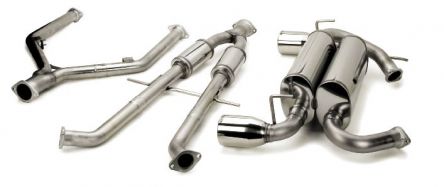 Stillen

370Z Exhaust System
Stillen offers a complete, true dual, stainless steel exhaust system for the Nissan 370Z. Constructed out of polished stainless steel and finished with 4.5-inch polished 304 stainless tips and polished mufflers, this exhaust nets a gain of 18 WHP! With years of experience on the VQ35 engines, Stillen was able to utilize that knowledge with the larger 3.7 liter and find hidden power in the factory exhaust system
---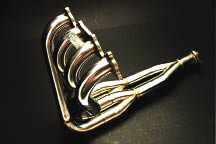 Weapon R Headers
Weapon R 4-2-1 race header long tube design maximum high RPM exhaust flow stepped tubing design for higher torque gains ideal for all forms of competition racing best for vehicles with high lift cams and high RPM rev band 2.5-inch collector for high exhaust flow eliminates catalytic converter (not 50 state legal) designed with extensive research and development on Weapon R's dynapack dyno.
---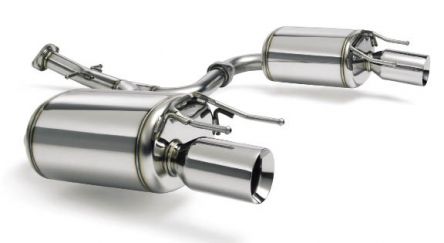 F-Sport Performance Exhaust System
This system features all stainless-steel construction with fully polished mufflers and double-wall exhaust tips. In addition to an outstanding appearance, it delivers a powerful, sport-tuned exhaust sound and does not affect emissions compliance and complies with established sound-level standards. F-Sport Performance Accessories include a wide cross-section of performance enhancing products engineered by TRD. When installed by an authorized dealer, F-Sport Performance Accessories are covered by the Lexus new car warranty.
---