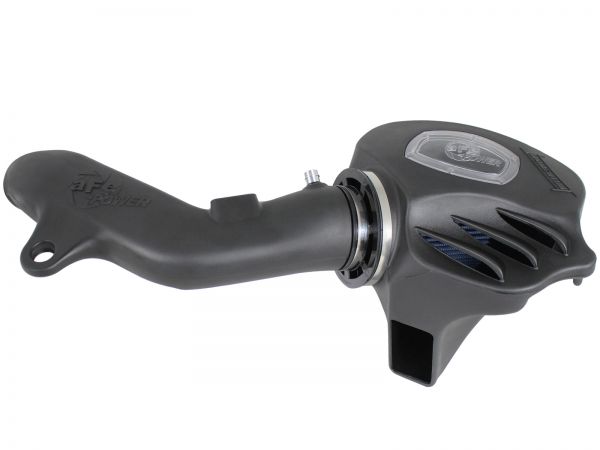 aFe Power announce the release of the all new Momentum Sealed Air Intake System for the 2012-13 BMW 335i F30 L6-3.0L (t) N55, P/N 54-82202. This all new Momentum sealed intake system produced up to 11hp and 15lbs. x ft. torque and outflows the factory intake by 37%. The air filter is housed in a one-piece, patent-pending, black rotomolded housing that keeps warm engine air out for maximum performance. This unique, one piece, housing with a built in clear sight window allows you to inspect the filter without disassembly.A C.A.D. designed intake tube was engineered to access all available horsepower and excellent fit. The kit comes complete with all necessary hardware.
A unique, one piece, sealed housing with a built in clear sight window allows you to inspect the filter with no disassembly. This intake system features a unique patent-pending filter to housing interface which allows for an easy installation and maximizes filter size. The louvers were added to the rotomolded housing to increase the cold air to the air filter. This intake utilizes a huge, 7-1/2" tall conical performance air filter for increased performance. Washable and reusable for multiple cleaning cycles, the tall, open, evenly spaced pleats provide excellent dust holding capacity for a longer service cycle between cleanings.
P/N 54-82202 retails for around $240.45 and is available in stores now.
For more information on this or any other aFe product, please visit our website at www.aFepower.com or contact our Power Professionals at (888) 901-7693.