Page 1 of 3
---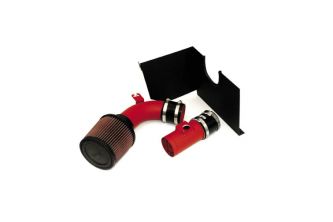 Agency Power Cold Air Intake
This intake kit is sold as a cold air setup. The kit features a CNC aluminum MAF sensor mount on our intake tube with built in fins to keep air flow laminar. The intake kit includes a 5ply AP silicone coupler with clamps for easy install. To keep the cool air separated from the engine heat, Agency Power has developed this heat shield which mounts to factory chassis locations from the front crash beam to the fender. The high flow K&N cone air filter securely clamps in place to the short ram or cold air extension tube. The heat shields are powder coated in a textured black finish and the intake tubes are done in wrinkle red to match the Subaru STi intake manifolds.

www.agency-power.com
---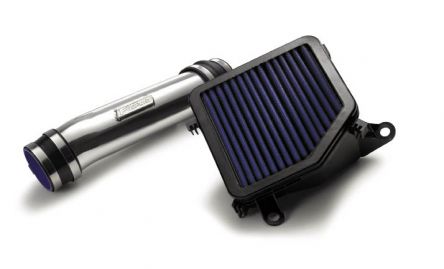 F-Sport Performance Air Intake
Lexus announced availability for its F-Sport Performance Accessories for the IS 250 and IS 350. The F-Sport Performance Accessory line helps to further realize each owner's desire to personalize their car's performance to best match their needs. F-Sport Performance Accessories include a wide cross-section of performance enhancing products engineered by TRD. When installed by an authorized dealer, F-Sport Performance Accessories are covered by the Lexus new car warranty. This low-restriction intake and filter assembly is fully compatible with stock engine controls and is emission legal in all 50 states.
---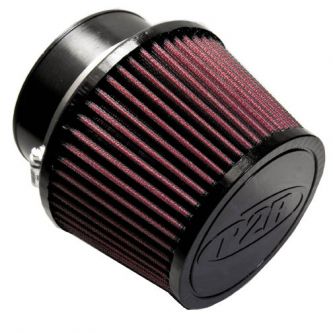 Power Rev Racing High-Flow Air Filter
Every tuner knows the recipe for easy, safe, and affordable power gains: Intake, Headers and Exhaust. Getting air in and out of the motor as quickly as possible is the key to more power. Start your quest for more power with a P2R High-Flow Air Filter. Made with the same high-quality materials you get from those pricier brands.

www.powerrevracing.com
---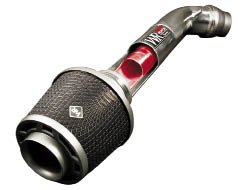 Weapon R Secret Weapon Intake
The Secret Weapon Intake was designed, to increase air intake volume to the engine. The concept is to create two different air velocity profiles, one traveling at higher speeds than the other. This technology increases air volume and speed to the engine, which naturally feeds the engine 3x more air than the conventional air intake system. The intake pipe is bent out of high quality 6061 Aluminum on our Automated CNC mandrel bender. Polished to a high show quality finish. The SW1 Air filter features a tuned velocity stack to increase velocity and decrease turbulence. This intake is only available in polished finish and offers a 1 Million Mile Limited Warranty, open pore high density re-usable foam and over 250 applications.
Read on for More Products