Page 1 of 2
---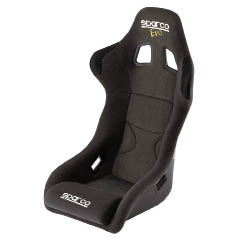 Sparco Evo
Evolved from the Rev seat, the Sparco Evo was designed and developed in co-operation with the most prestigious Sparco drivers of the DTM and ITC Championships. Cushions and back can be customized in various colors and is also available in carbon fiber shell. Back and cushions can be removed to customize the back rest, height of the leg rest and the cushion padding.
---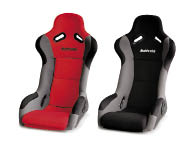 Buddy Club Racing Bucket Seats
Racing Bucket seats are an important part of tuning, they provide the driver with better body support and protection. Buddy Club racing bucket seat has quality, safety and leading ergonomics built in. They feature a Carbon or FRP frame with anti-skid fabric upholstery. The P-1 Limited Edition carbon racing bucket seat weighs only 5kg, combined with excellent strength and comfort, it is the true choice of champions.
---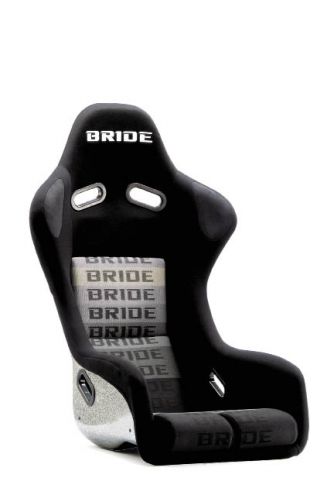 BRIDE- Zeta III Type-L
Support, safety, comfort, durability, style are now available in Type-L for US-sized drivers. Rarely do you find all these qualities in a single race seat, which elevates the new BRIDE Zeta III Type-L to an unprecedented level above the competition. Utilizing state of the art technology, these racing seats are comfortable for extended use, yet have the bolstering necessary to withstand the rigorous conditions of circuit racing. Equally noteworthy is a radical new sparkling silver metallic fiberglass finish, the first of its kind, which rounds out the total package. In other words, strap into a BRIDE Zeta III Type-L, and accept no compromise!
---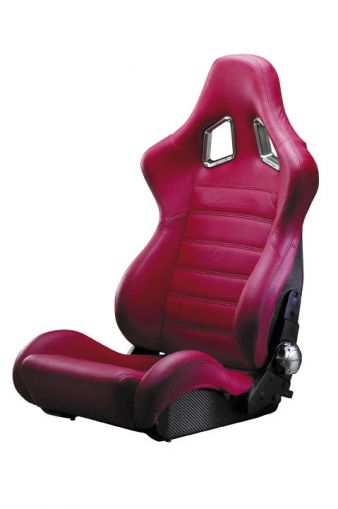 Tenzo R GT Carbon Fiber Seats
Tenzo Racing Sports delivers the new GT-Spec carbon fiber seats. Key features include soft and supple leather, micro-adjustable seat recliner and a full carbon fiber base and back. Models are also available in contrast stitching (on black model), universal fitments, sliders sold separately.
Read on for More Products