Written by Dave Pankew Photos By: www.thermotec.com | 03 May 2010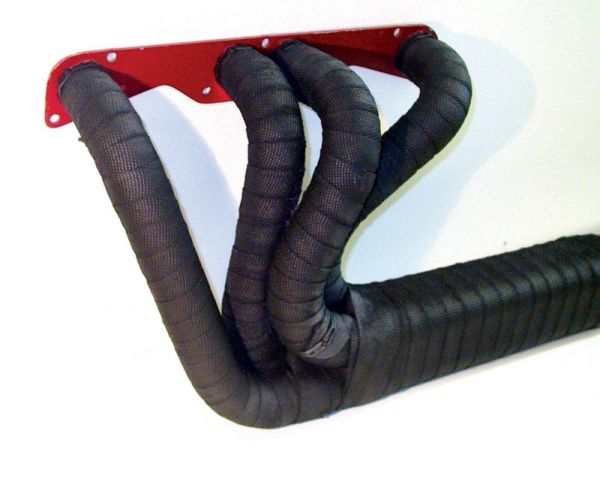 Thermo-Tec has been offering its customers the latest in exhaust insulating, heat protection, and sound control products for over 20 years.  With the destructive tendencies of excessive heat in your engine bay, especially in today's high tech engine systems, heat management is more critical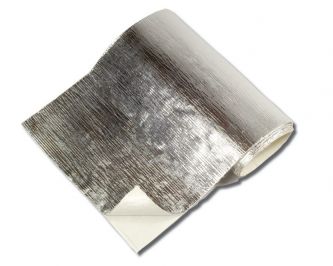 than ever before.  The goal has always been to reduce under hood temperatures, protect sensitive parts and extract the most performance out of your car by avoiding heat soak. Thermo-Tec offers many products to keep heat where it should be.
Effective management of the heat generated by the exhaust is the key to controlling engine temperatures.  The leading product in this category is the exhaust insulating wrap for wrapping headers and exhaust pipes.  To put it simple, wrapping headers maintains hotter exhaust temperatures that exit the system faster through decreased density, producing increased exhaust scavenging as well as lower intake temperatures because that heat doesn't remain trapped under the hood.
For protecting sensitive electrical parts and sensors, Thermo-Tec has been able to develop many products that protect parts and areas from the devastating effect of sustained engine heat.  All products are all relatively inexpensive, easy to apply and universal for many different applications.  The foil materials act as a heat shield blocking 90-percent of that radiant heat from getting through to the part.  Key products in this category include the starter heat shield, air intake heat shield and the spark plug heat shield boot. For very little investment, your ride can get the protection and the power you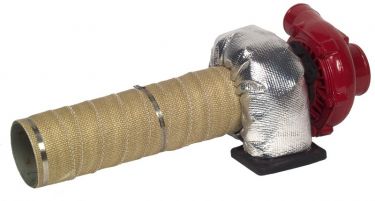 expect from it regardless of the conditions.
In the heat barrier and sound category, Thermo Tec has developed many products that can be adaptable anywhere there are issues with excessive heat. The fastest growing products in this category is the heat and acoustical products that do both, reduce sound and heat from inside the vehicle.  The popular product has been the suppressor, which has a strong adhesive backing coming in various sizes including a 36x60-inch piece.
The latest products from Thermo-Tec include a Kevlar muffler cover to control radiant heat inside the vehicle, reduce sound levels, and protect the muffler itself. New exhaust wrap kits in black or the original tan color give you everything needed for a complete, professional installation using the exhaust wrap, strap, and hi-heat coating.  Thermo-Tec's popular hook and closure sleeves now come in smaller sizes, making them more versatile for protecting your wires and hoses too.

Whether you have a low RPM V8 or a high winding turbo-4, there are many benefits to addressing heat management are huge. We've seen huge differences on the dyno between cars that are heat soaked versus cars that are making their first pull. When upgrading your heat management Thermo-Tec is an ideal place to start to wrap pretty much everything that makes your car tick.

Source:
Thermo-Tec
Heat Management Solutions
www.thermotec.com