PASMAG's Tuning 365 Show Tour returned to Formula DRIFT St Louis for the 3rd straight year at World Wide Technology Raceway in Madison, Illinois on Saturday, July 16, 2022, and dozens of enthusiasts registered their custom vehicles and competed for an exclusive custom Editor's Choice award for their chance to be featured in PASMAG.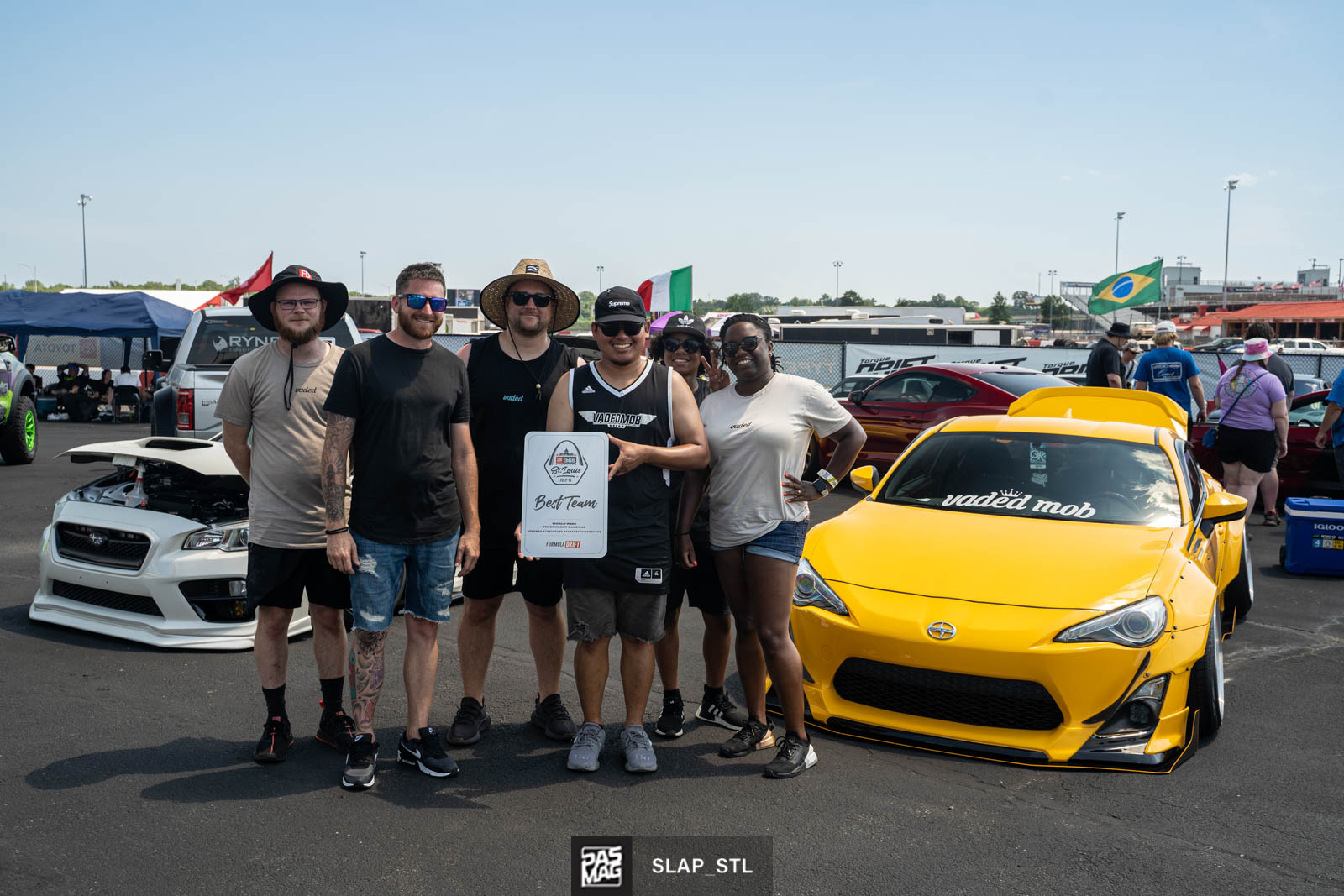 In the Driver's Choice award category, FD PRO Driver Dan Burkett selected Michael Obado's 1990 Mazda RX-7 FC3S T2, and that was followed by Larry Chen's Pick - a 1993 Nissan Silvia owned by Ryan Hellrung. Editor's Choice was given to Michael Alley for his 1993 Nissan Skyline GTS-R, and Best Team was awarded to Vaded Mob. And finally, in our PASMAG Tuner Battlegrounds #TBGLIVE award category - Juan Perez with a 2015 Ford Mustang GT received the popular vote - a total of 149 votes!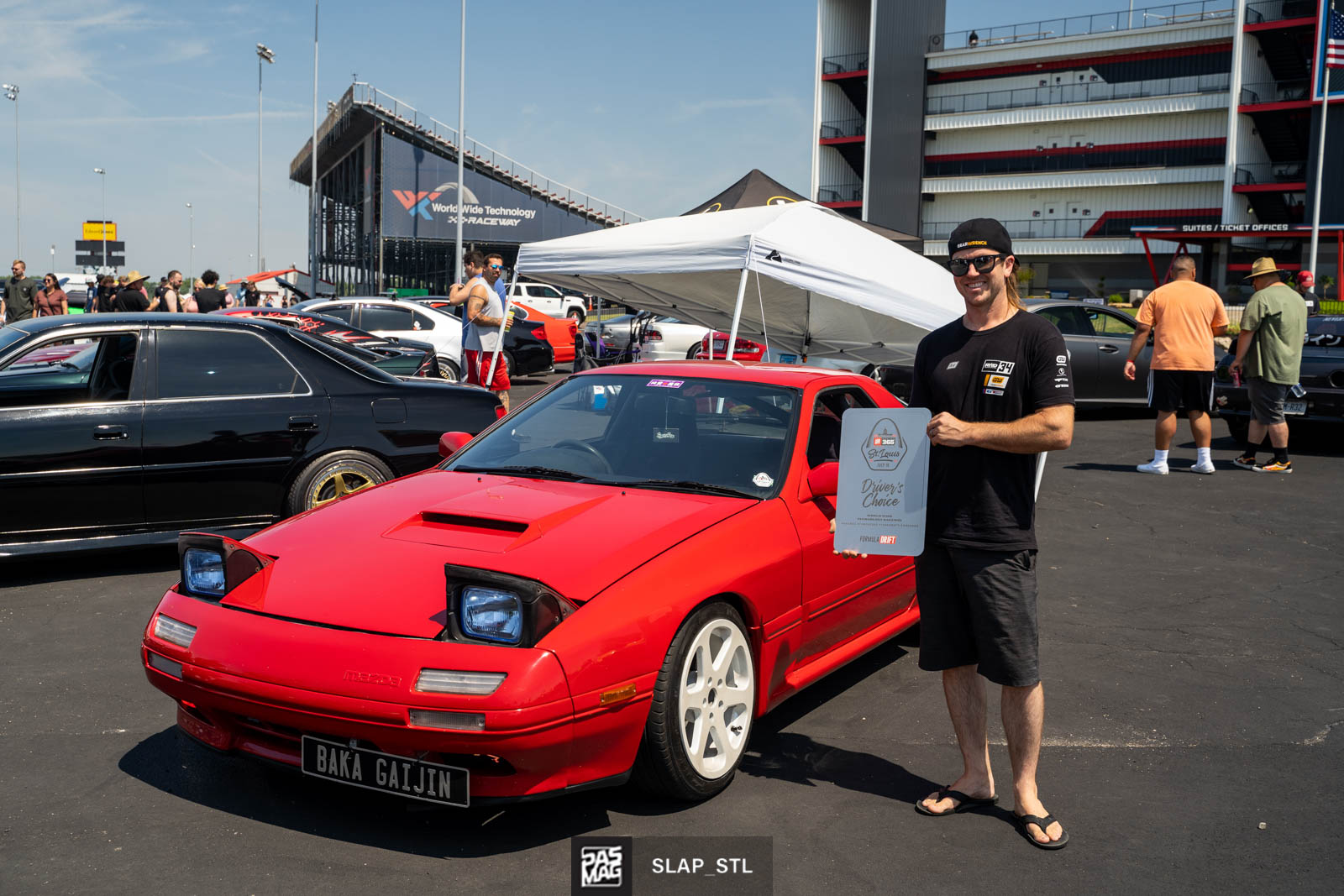 Congratulations to all the award winners at our St Louis event, and thanks to the real MVPs - the supporters who voted for our Tuner Battlegrounds competitors.
Registration for the next PASMAG's Tuning 365 Show is now open at https://tuning365.events and will take place at Formula DRIFT: Salt Lake September 17th at Utah Motorsports Campus in Grantsville, UT.
Photos Jacob Peters (slap_stl)
---
AWARD WINNERS
Editor's Choice Award Winners, selected by PASMAG Editors:
Michael Alley - 1993 Nissan Skyline GTS-R
Driver's Choice Award, selected by Formula DRIFT PRO Driver Dan Burkett:
Michael Obado - 1990 Mazda RX-7 FC3S T2
Larry's Pick Award, selected by Larry Chen:
Ryan Hellrung - 1993 Nissan Silvia
Best Team Award Winner
PASMAG Tuner Battlegrounds Award Winner, selected by the fans and followers of competitors/competition:
Juan Perez - 2015 Ford Mustang GT
---
PHOTO GALLERY