The PAC AmpPRO SUB Advanced Amplifier Interface for Select GM 2014 to 2019 models seamlessly integrates with the databus allowing for full control and optimum sound from a factory radio when adding aftermarket amplifiers.
FEATURES
This is an upgrade solution for factory, fixed level, data-bus controlled sound systems.
Time-saving design prevents the need for audio correction devices.
Subwoofer preamp output (5 volt RMS) provides flat-low frequency audio output
MSRP (USD)
For more information, visit PAC-Audio.com.
Related Articles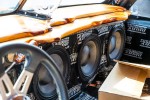 2021 Sundown Audio Show: Hickory, NC
Hickory Motor Speedway hosted the annual Sundown Audio Show for 2021 in Hickory, North Carolina. Competition formats included: dB Drag, IASCA, MECA,...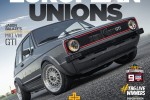 PASMAG #167 (Euro + Car Audio & Technology Upgrade Guide)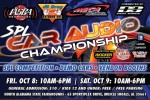 Car Audio Organizations Partner for 2021 Car Audio Championship SPL Style in Muscle Shoals, Alabama
The Car Audio Championship (SPL Style) will take place October 8th and 9th at the North Alabama State Fairgrounds in Muscle Shoals, Alabama, USA. For...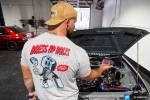 Next Level Transformation: Joe Zamora-Fish's Silvette Gets Dressed Up
Joe Zamora-Fish's attention to detail creates a titanium masterpiece Joe Zamora-Fish (aka @builtbyjoe) is a guy who appreciates quality parts when it...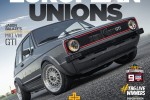 PASMAG #167 (Euro + Car Audio & Technology Upgrade Guide)
PASMAG Euro Is Back! Welcome back to the pages we call home, PAS fans. We hope you enjoyed your summer months as much as we did. What an eventful...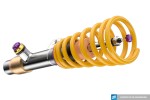 KW Suspensions Introduces Variant 4 Coilovers for the BMW M4 G82 and M3 G80
While the BMW M4 GT3 race car, which will be used in customer sports from 2022, successfully completed its tests with its 5-way adjustable KW racing...