Photos by www.skootermedia.com
---
After three exciting events, CSCS Round 4 saw the return of the series to Canadian Tire Motorsport Park's Driver Development Track (DDT) on August 10, 2015 where thousands of automotive fans arrived eager to witness another record-breaking event.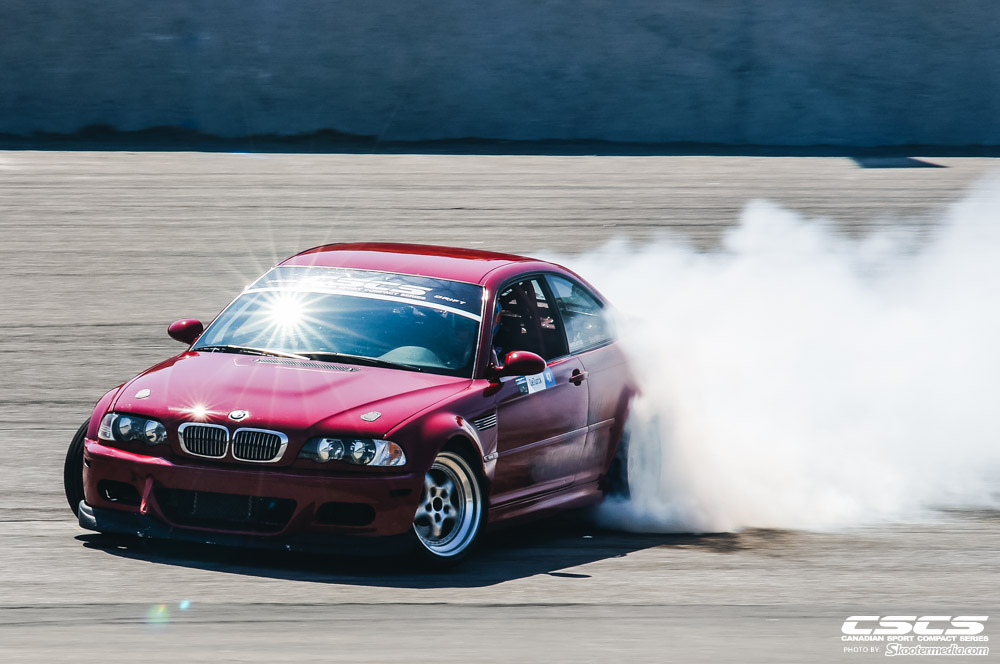 Competitors were anticipating this event since the Season Opener, and with DDT being the last event before the finale the stakes for winning here are crucial for points leads in Time Attack, Drift and the Sonax Tuner Cup Show & Shine Championships. Event sponsors Royal Purple and Johnston Research & Performance (JRP) showed their support to the enthusiast community with giveaways and prizes for everyone onsite; along with a product filled booth display.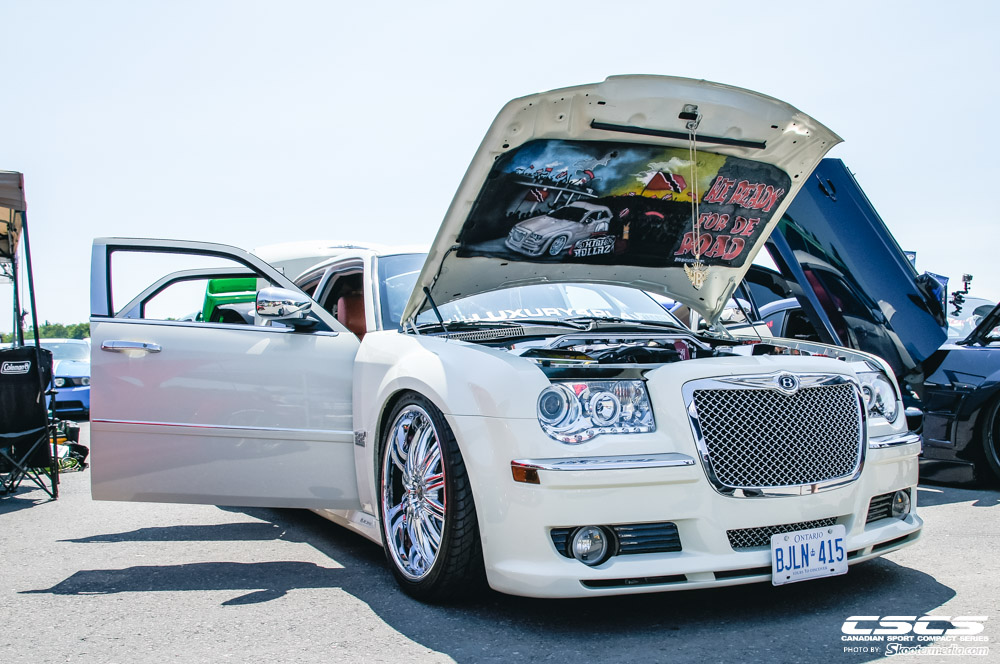 The day started early with drift practice at 9:00 AM giving competitors plenty of on track time to master the fast entry speeds and extra courage required to run the high bank wall at DDT. Although there were a few drivers who had some misunderstandings with the wall, CSCS drift saw tight clipping-point-hitting competition in the top 16 tandem battles as drivers solidified their skills for the crowd.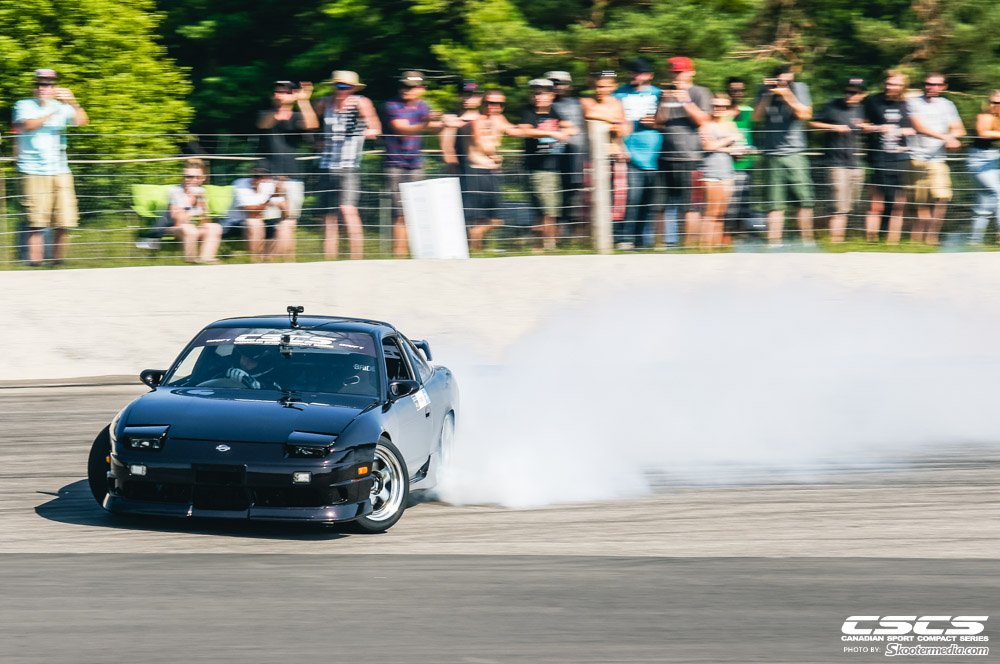 In the end it came down to veteran Dylan Sharpe in his LS powered right hand drive 180sx against Francisco Becerra. Though both drivers displayed excellent lines, fast entry speeds, and crowd pleasing smoke Dylan came out the clear winner putting him in a definite points lead going into the Season Finale.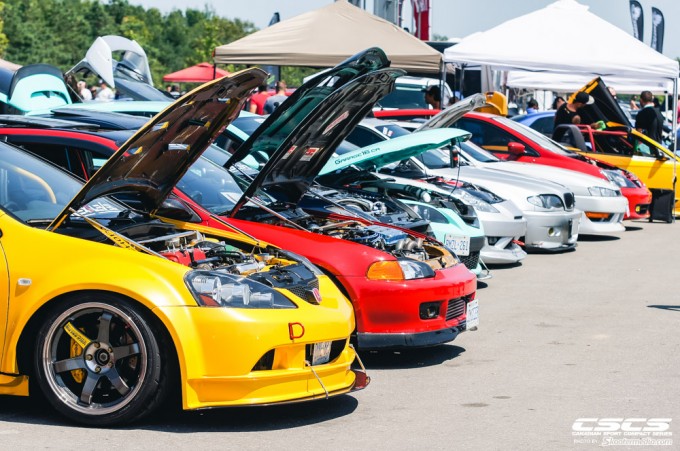 Things heated up really quick mid-day at the SONAX Show & Shine Competition where teams brought out their most unique rides to show off their abilities, taste, and dedication to the scene. What's interesting about the Show field at CSCS from other shows is that all of the competitors drive their cars – not only to the event – but often, daily! These are competitors who love their rides, love showing them off, and love driving their rides on the street soaking in every second of attention.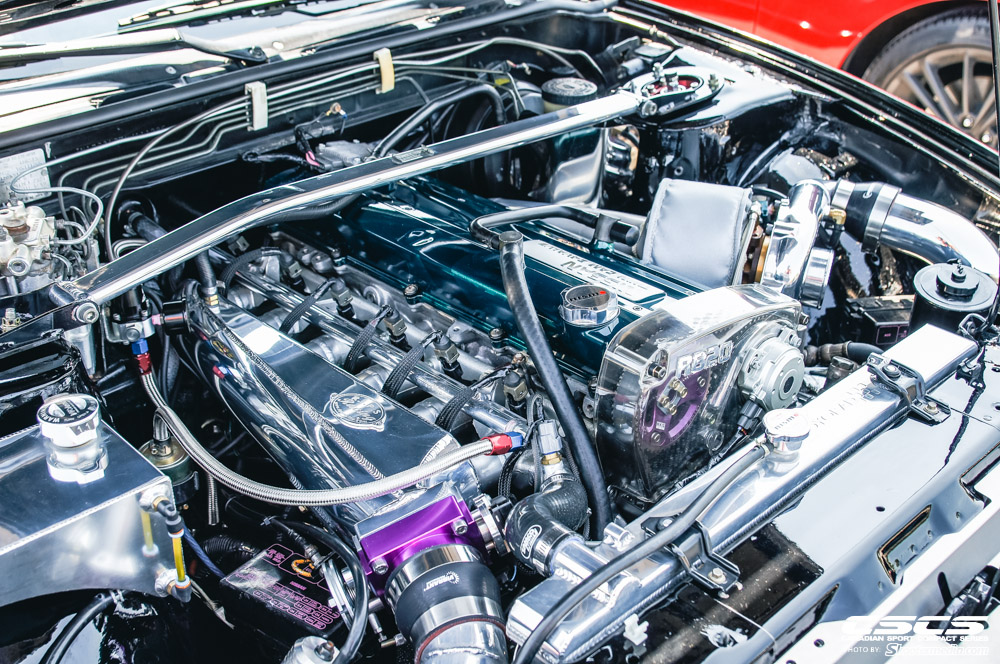 Notable winners from Round 4 include Tom Nguyen's Nextmod Supra for Best Stance (Air) with his custom wheel and shock setup in addition to the widebody kit creating a one-of-a-kind stance that's truly a work of art. Best Nissan and Best Engine went to Marco Bifolchi's wild 240sx featuring a completely built RB swap. Best Ice and Best Acura was won by Billy T of Street Outlaws with his wild all custom Integra. Toronto Tuner Syndicate took home the prestigious Largest Club Award, and the bragging rights. The top prizes of Best of Show had fans speculating all day but in the end the winners were John Wakely's STI (3rd), Brett Straton's Camaro (2nd) and Kevin DeCosta's Mustang (1st).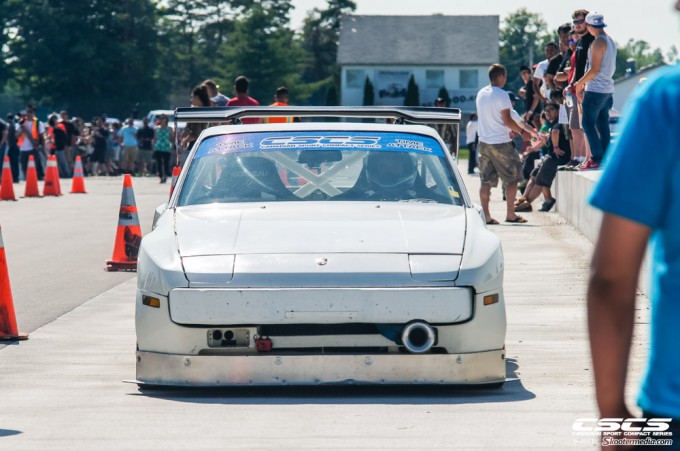 By the afternoon all of the attention focused solely on the always-competitive Time Attack competition. For drivers, Canadian Tire Motorsport Park's DDT is all about carrying speed and staying on throttle through the tight corners, quick transitions, and engaging elevation changes. In Street RWD, Martin Derengonski's S2000 set the pace with the fastest street time of 1:39.82 leaving the competition in the 40's behind. Super Street saw the battle of the veteran FWD competitors Eric Lavigne, Chris Boersma and Wilson Chan but when the times were in Wilson Chan took first with a time of 1:34.82 in his Civic.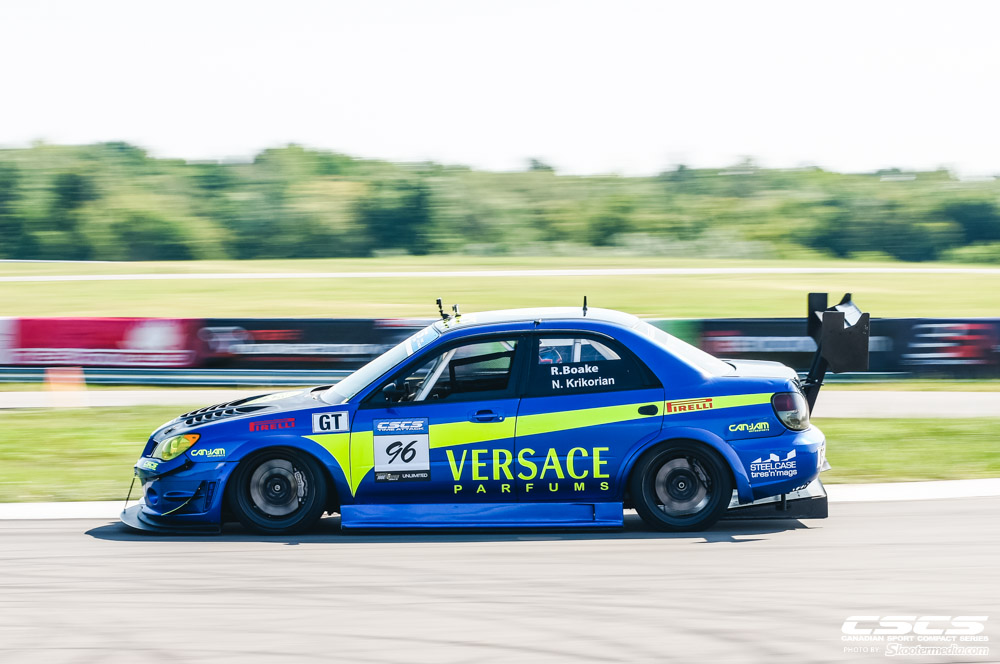 However, all of the tension and anticipation was once again focused on the always fast Unlimited AWD class where Richard Boake was set to challenge Mike McGinnis's GC8 STI. Though it was close, Richard Boake's Can-Jam Motorsports STI came out on top once again setting a new DDT track record with a blistering fast time of 1:26.24 – over a second ahead of the GC8.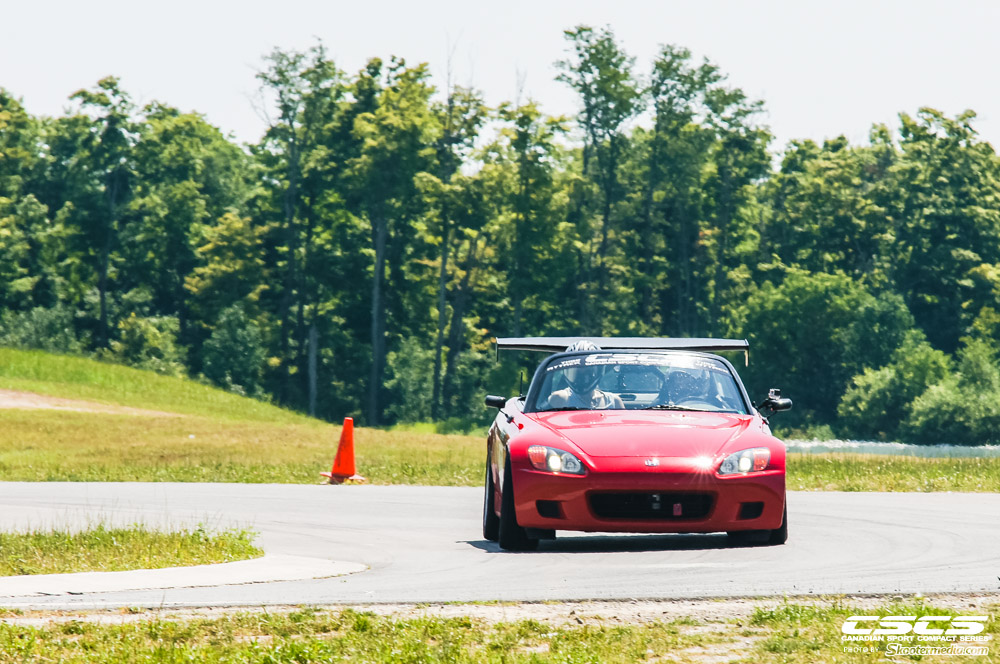 CSCS would like to thank all of the sponsors, competitors, volunteers, and fans who make each and every record breaking event possible. Laptimes, photos, results and points are available at www.cscs.ca. The next event in the CSCS Championship for competitors to 'Prove it at the Track' is Sunday September 21st at Toronto Motorsports Park, in Cayuga, Ontario. With only the Season Finale left in the Canadian Sport Compact Series, competition continues to heat up for the 2014 Championship.
For official results of CSCS Round 4 visit: http://cscs.ca/cscs-round-4official-results.
For more CSCS event info visit: www.cscs.ca.