Photos by JAGIMAGING
---
It seems that at the start of every DMCC series season that rain and wet conditions are in the forecast. Sure enough, Round 1 of the 2014 DMCC series, which took place at the RiverSide Speedway in St Croix, Quebec on Sunday, May 25, 2014, was a wet one.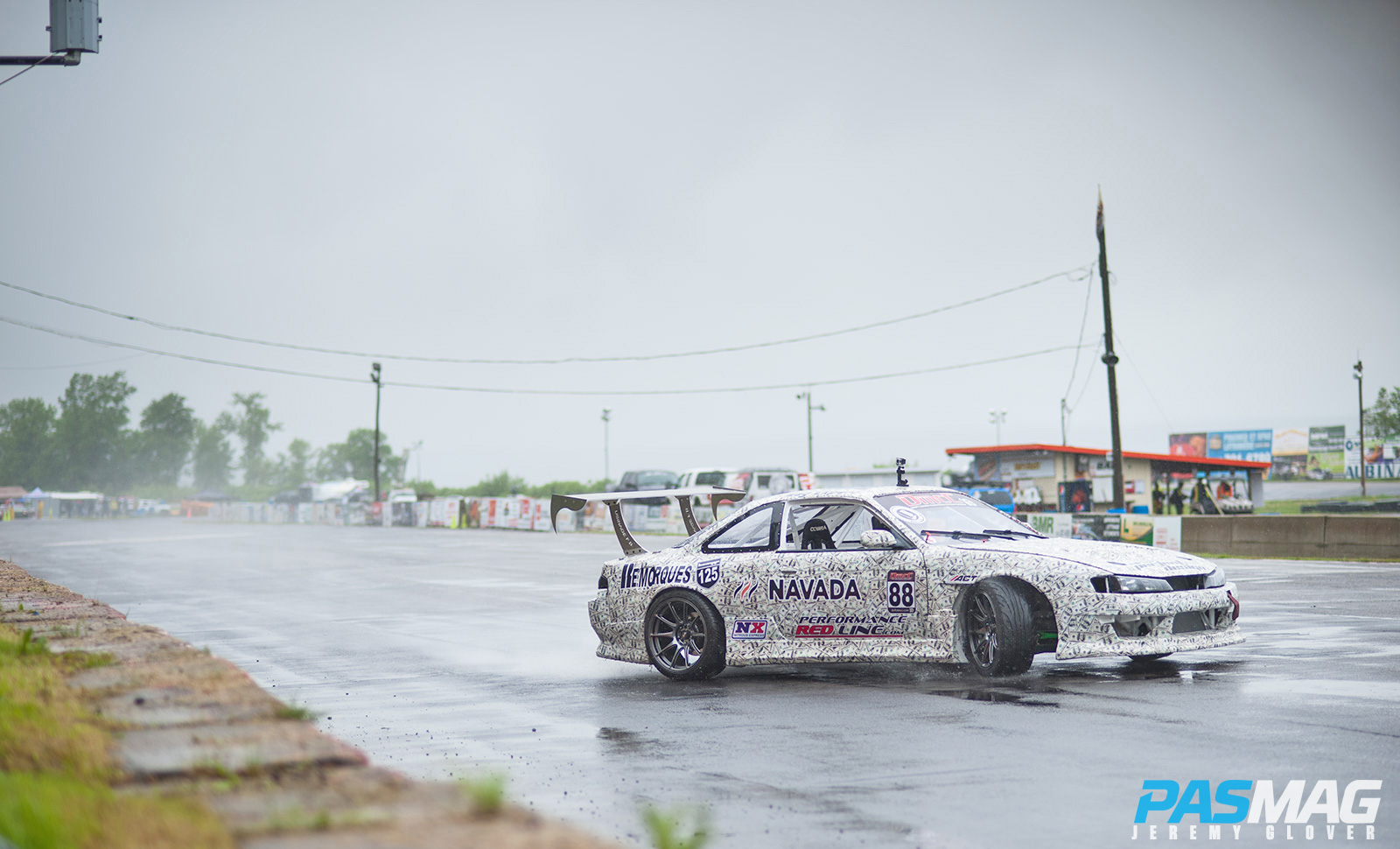 Besides the wet conditions, the event itself started off good. During the first driver's meeting of the day, I spotted Scion Racing driver, Pat Cyr, out with his FR-S and showing-off its new livery. The judges made it very clear to the drivers that with the wet conditions they were going to be very strict during this event. Practice started and the drivers were already pushing hard and getting used to the track conditions. Right off the bat, both Max and his father Claude Poirier were driving as if it was bone-dry out; it was really fun to watch!
Qualifications had Jeff Laflamme put down an insane pass that got him the top qualifying spot. Pat Cyr battled all day and tried to get his car set-up properly but sadly was not able to make it happen and failed to qualify.