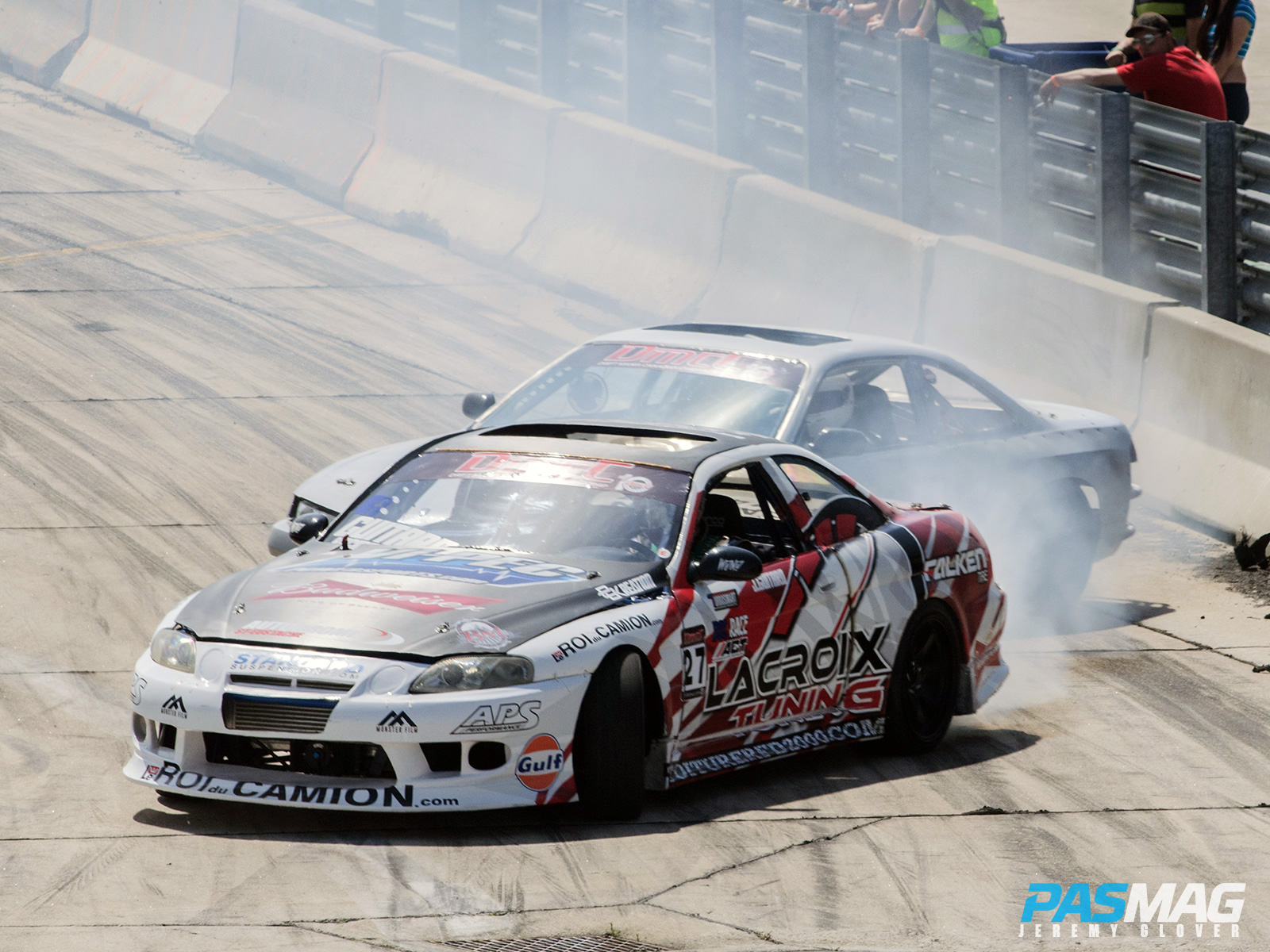 Written by Jeremy Alan Glover | Photos by Jeremy Alan Glover
It was an absolutely beautiful day at Circuit Icar for the Round 2 of the 2014 DMCC series! It was a welcomed change from DMCC Round 1 where we had rain all throughout the event. The track layout was brand new to all the drivers; DMCC has not run at Icar in a few years and all drivers were on an equal playing field.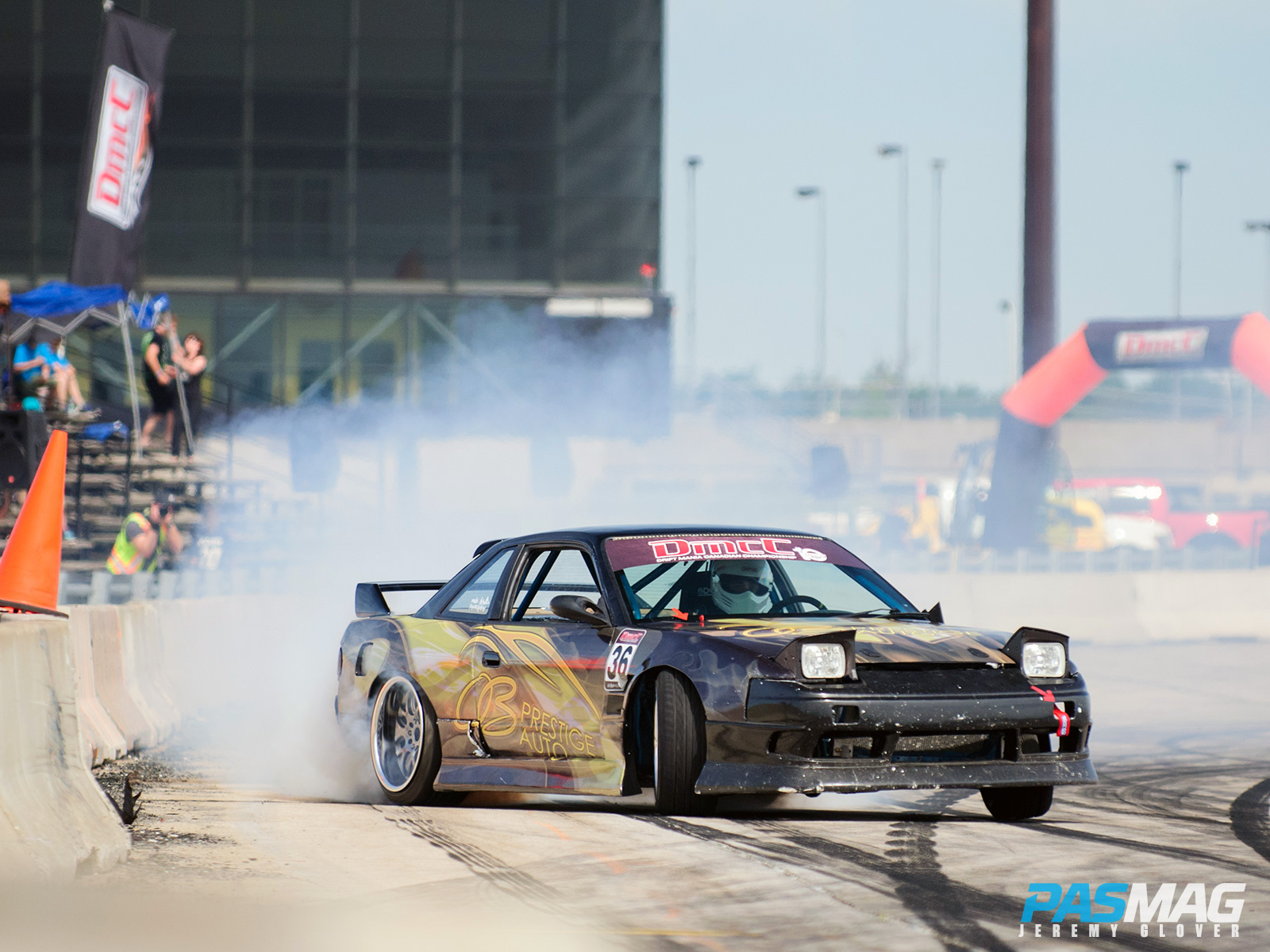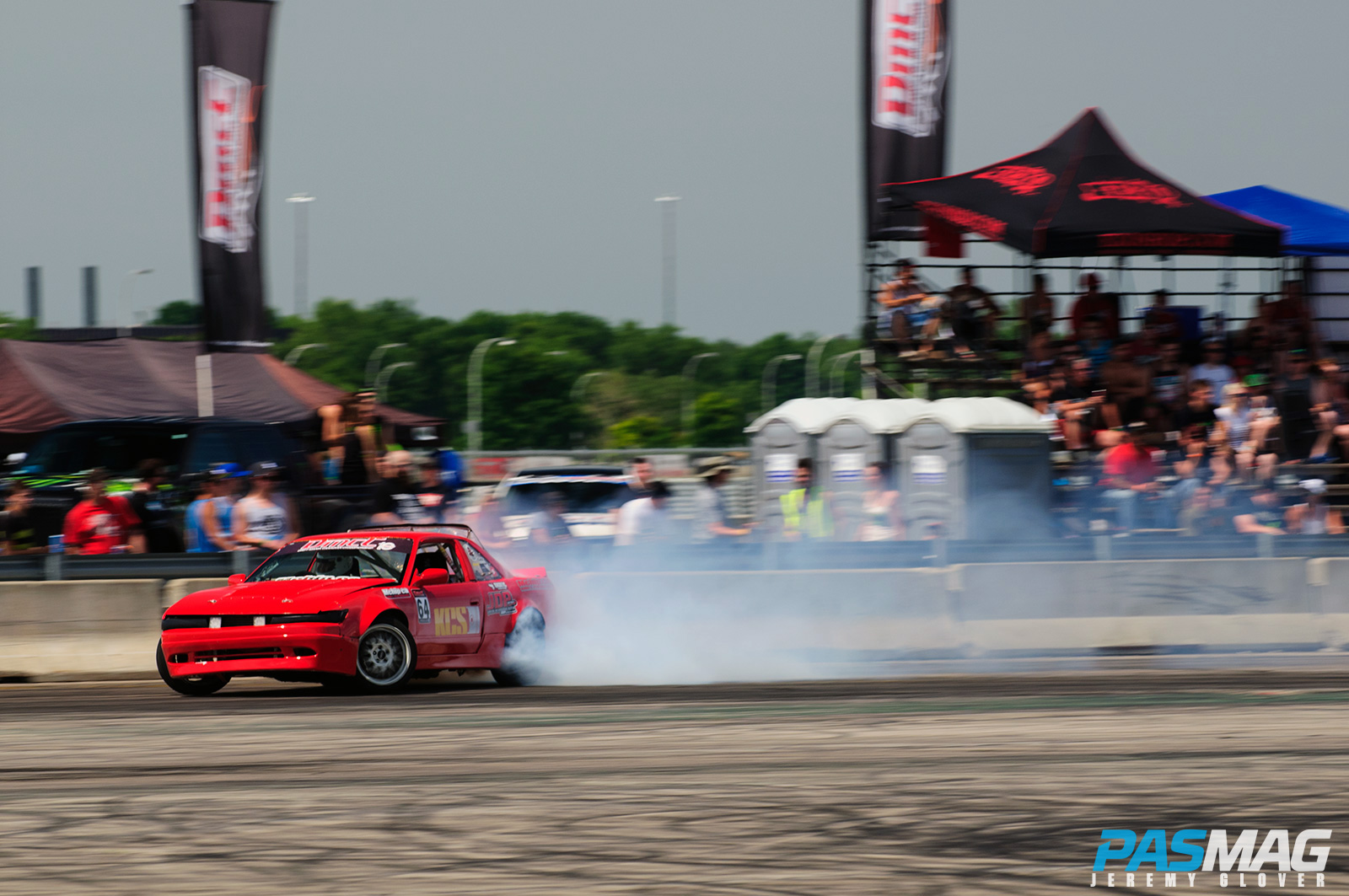 Practice started off really well as the drivers got used to the track. Within a few runs, drivers were wall tapping and almost throwing it in backwards on initiation. After fighting all week to get his car's engine back into shape to make it to this round, Carl Harvey came in too fast during a practice run and ended up backing his car hard into the k-barrier! To make matters worse, Kevin Morin who was following his line ended up sliding into Carl's car as well. The accident was bad enough that Carl's car was not fixable in time for qualifications. Luckily, Kevin and his car did not suffer any major damage.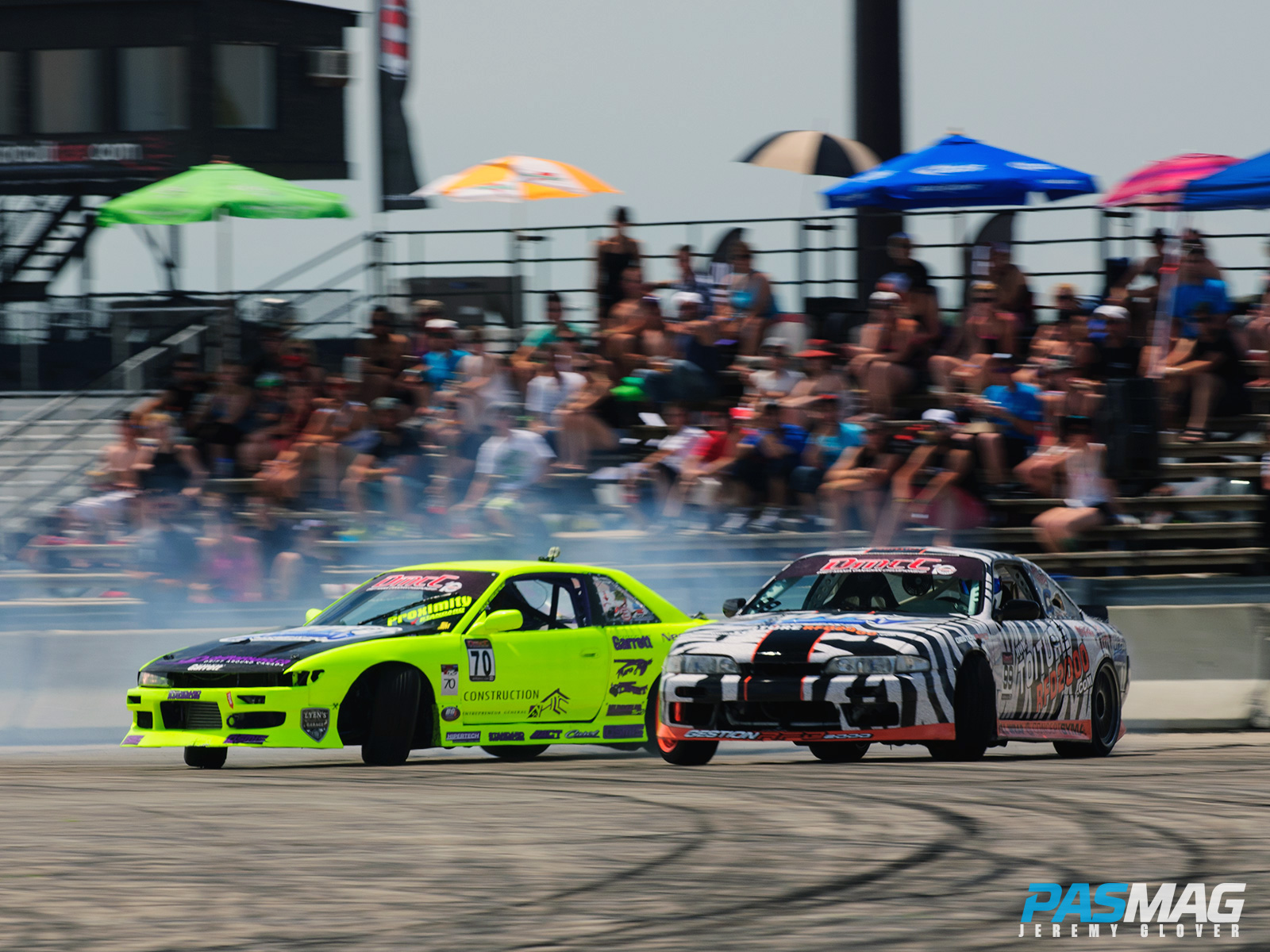 Pat Cyr, who did not qualify at RD1, was looking dialled-in in his Scion Racing FR-S. It was good to see him ripping like he used to! Gonzalo Diaz was also very impressive with some crazy angled entries.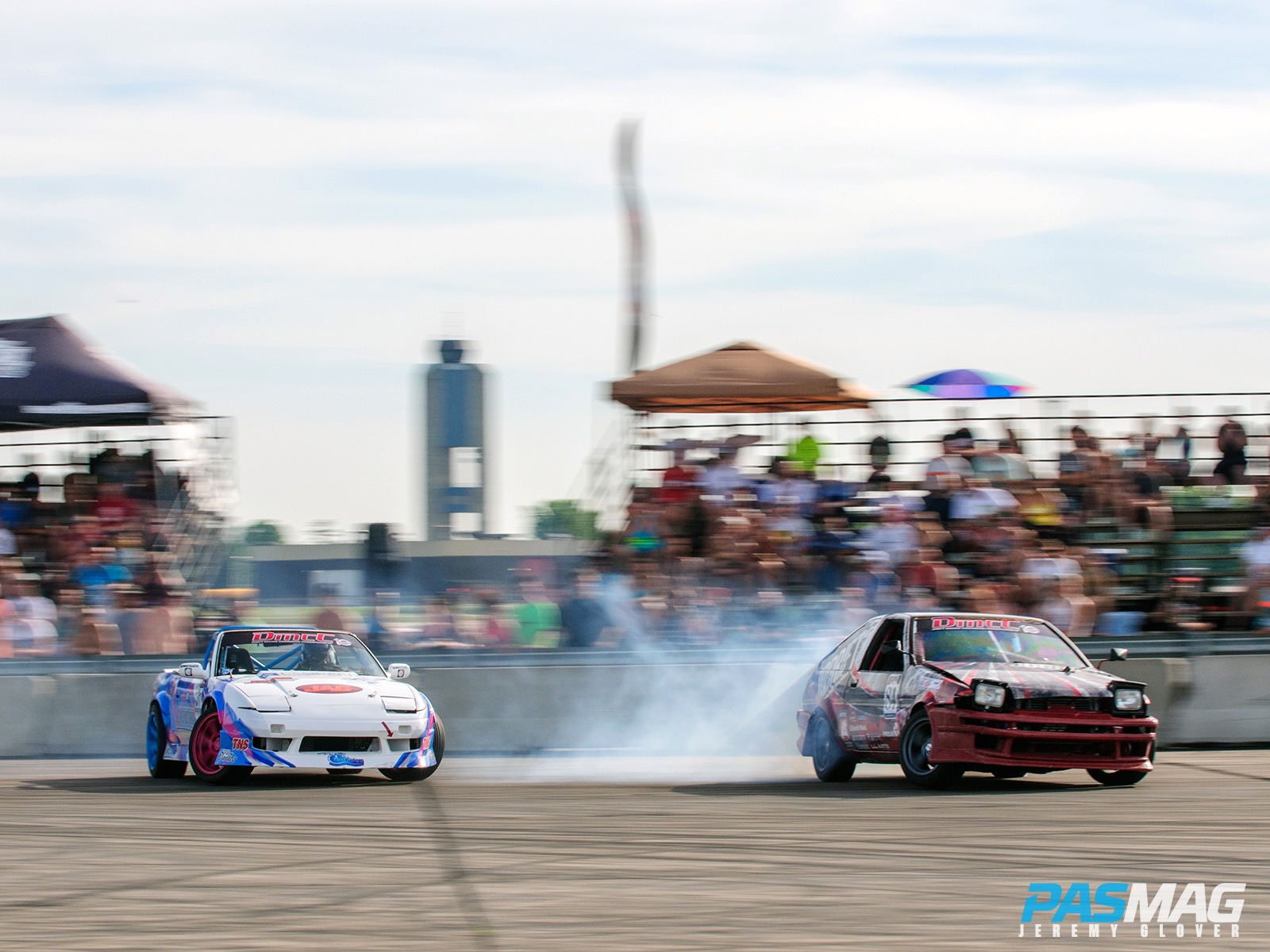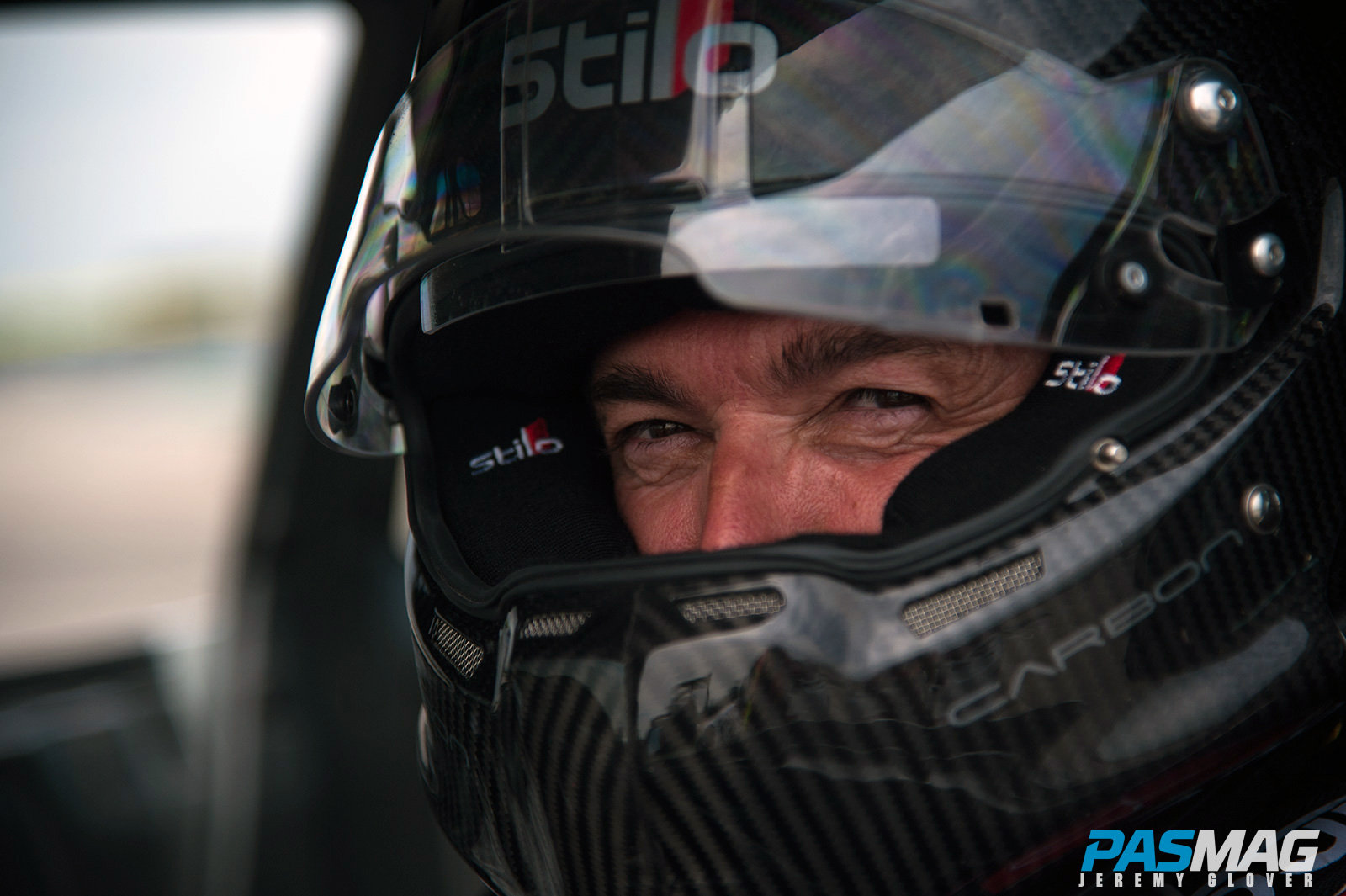 Qualification was intense - Joe Thiffault put down a crazy run! Everyone thought the his run he would get him the top spot. That was until Alex Michaud came out and threw down an insane wall-scraping run that got him 96 points and the top spot in qualification!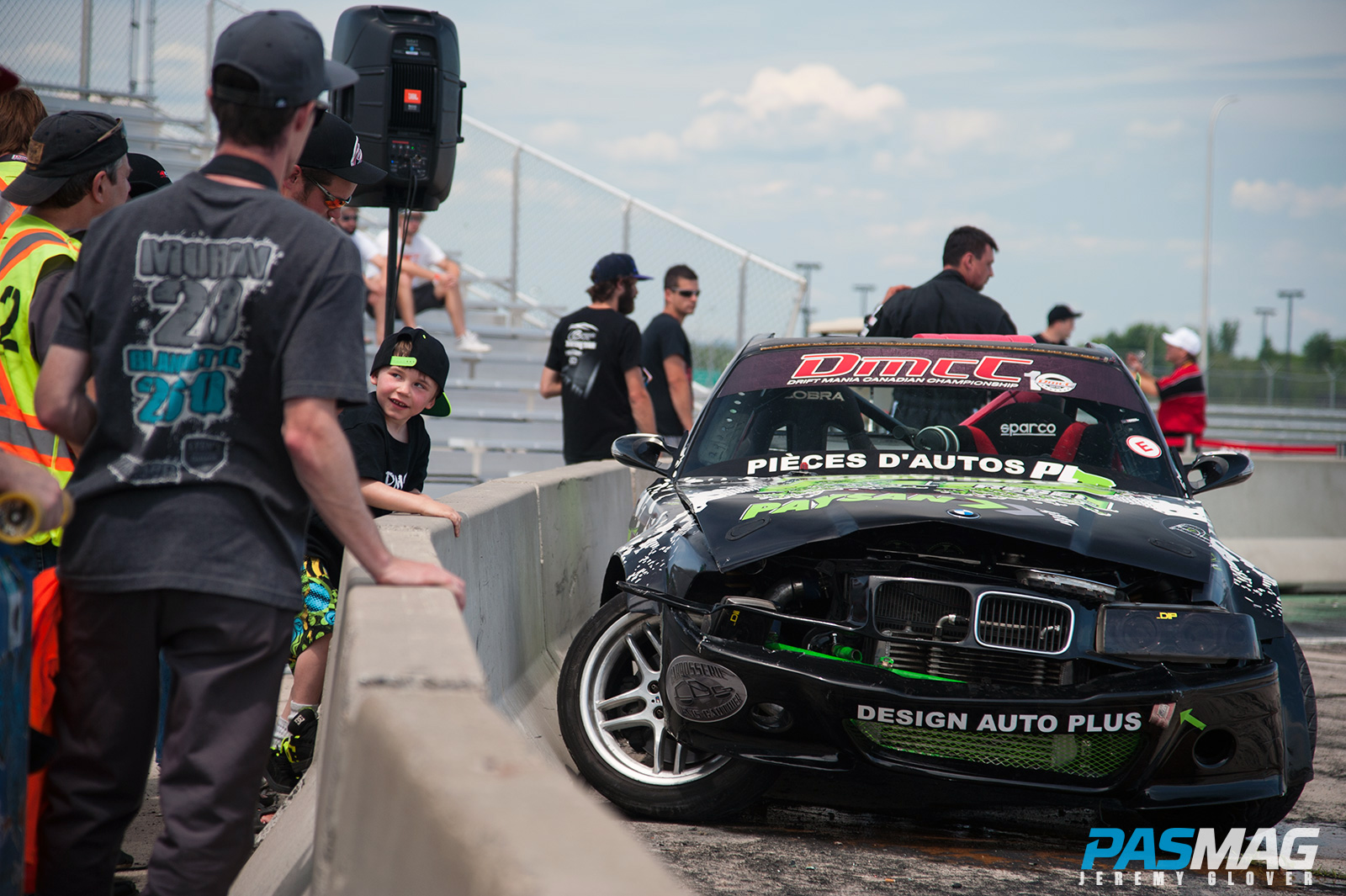 The Final 4 came down to Pat Cyr, Max Lemoine, Eric Paradis and Jonathan Guitard. Jonathan beat Pat to move on to the final battle. During Max's chase run against Eric, he came in too fast and made contact with Eric, pretty much giving Eric the win from that point on. Now, competing for the 3rd podium spot was Max vs Pat. These two always have fun tandems and this was no exception. It was a close one but a few mistakes on Pat's side helped secure that 3rd place to Max Lemoine! For the main battle of the day, Eric Paradis VS Jonathan Guitard. This battle went to 2(two) OMT's as both drivers put on a good show. After a few moments of deliberation by the judges, it was announced that the winner of RD2 was Jonathan Guitard, taking his 2nd win of the season! Jonathan also took home the highest entry speed award with a 156kmh!
With two back-to-back victories Jonathan Guitard leads the DMCC championship by a good lead. The next round takes place at the Autodrome Montmagny is just a few weeks!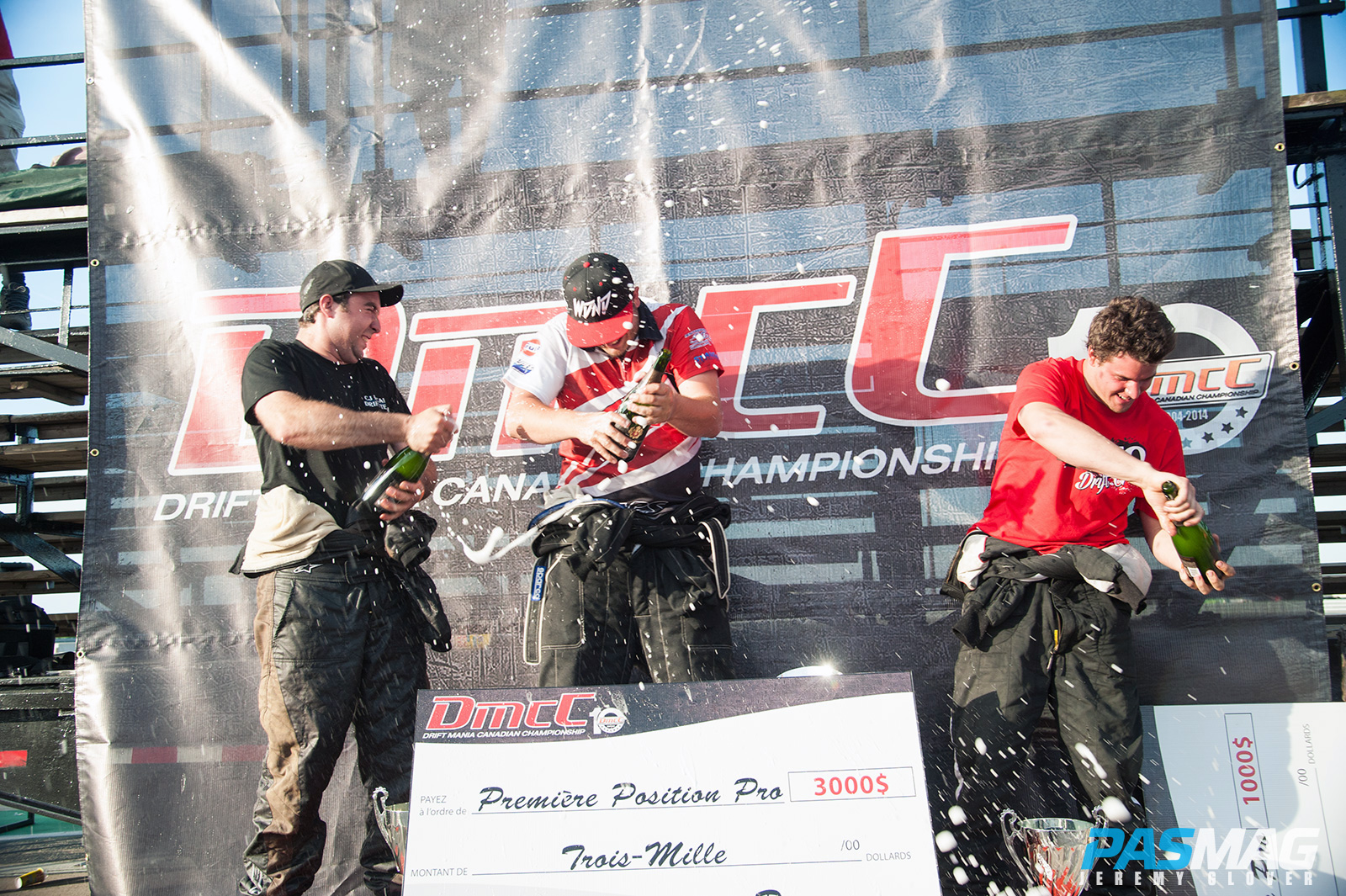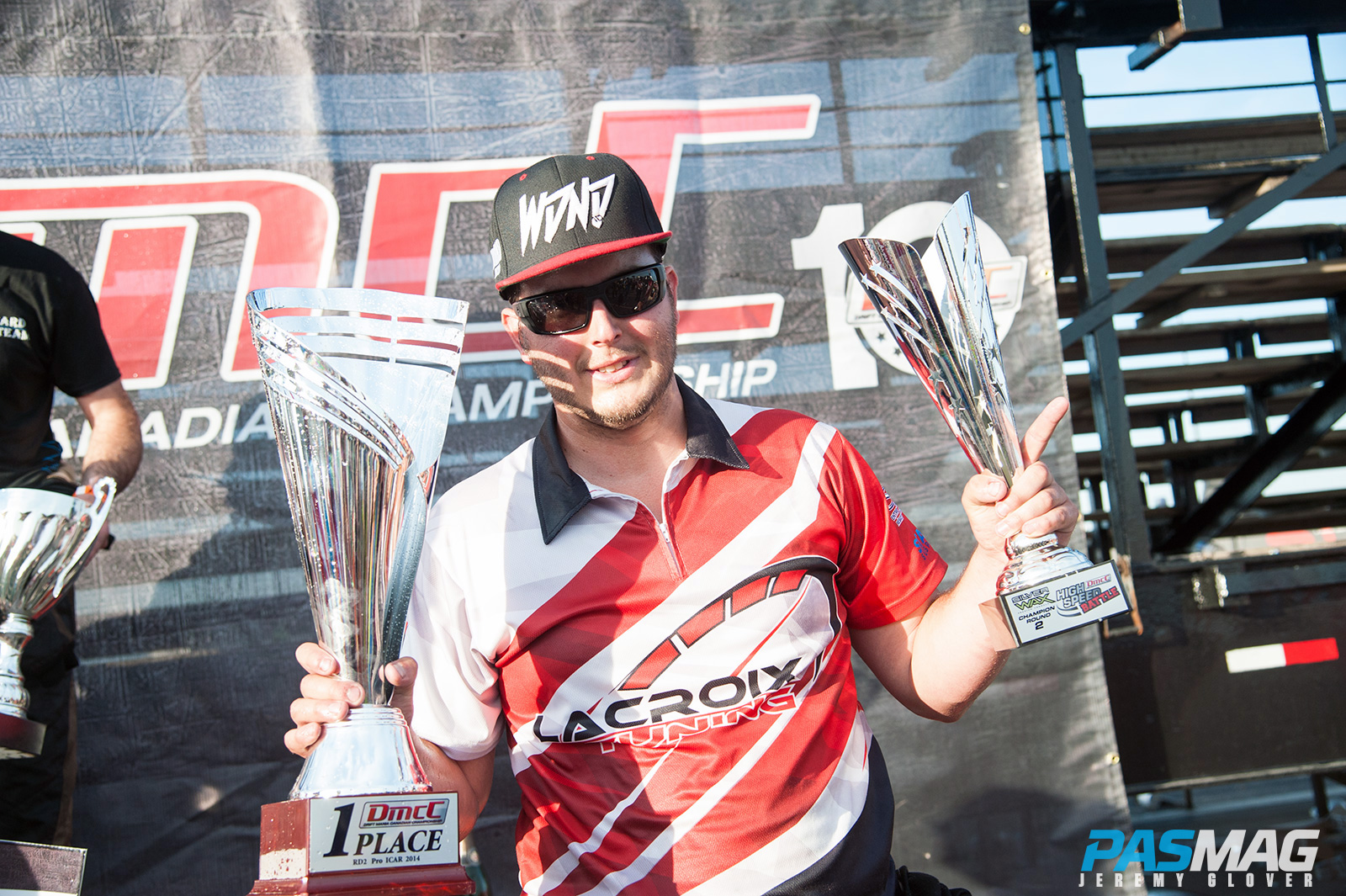 Round 3 of the DMCC 2014 series takes place at Autodrome Montmagny Speedway in Montmagny, QC on Saturday, July 12, 2014. For more DMCC info, go to www.driftdmcc.com.