Photography by Jonathan Gauthier
---
Canada's slice of European car culture.
Last year was my first time attending Eurokracy in person, and it was an experience that made me vow that I'd make the trek out to the show year after year, if possible. Due to some car reliability issues, it looked like I might not be able to make it – that is, until friends of mine who were cruising up with the BMW True North club said they'd have an extra seat with my name on it if I was still down to go. Not passing up on the chance to do a club cruise, roughly seven hours later, our cruise group of Bimmers had made the drive from Toronto to Montreal.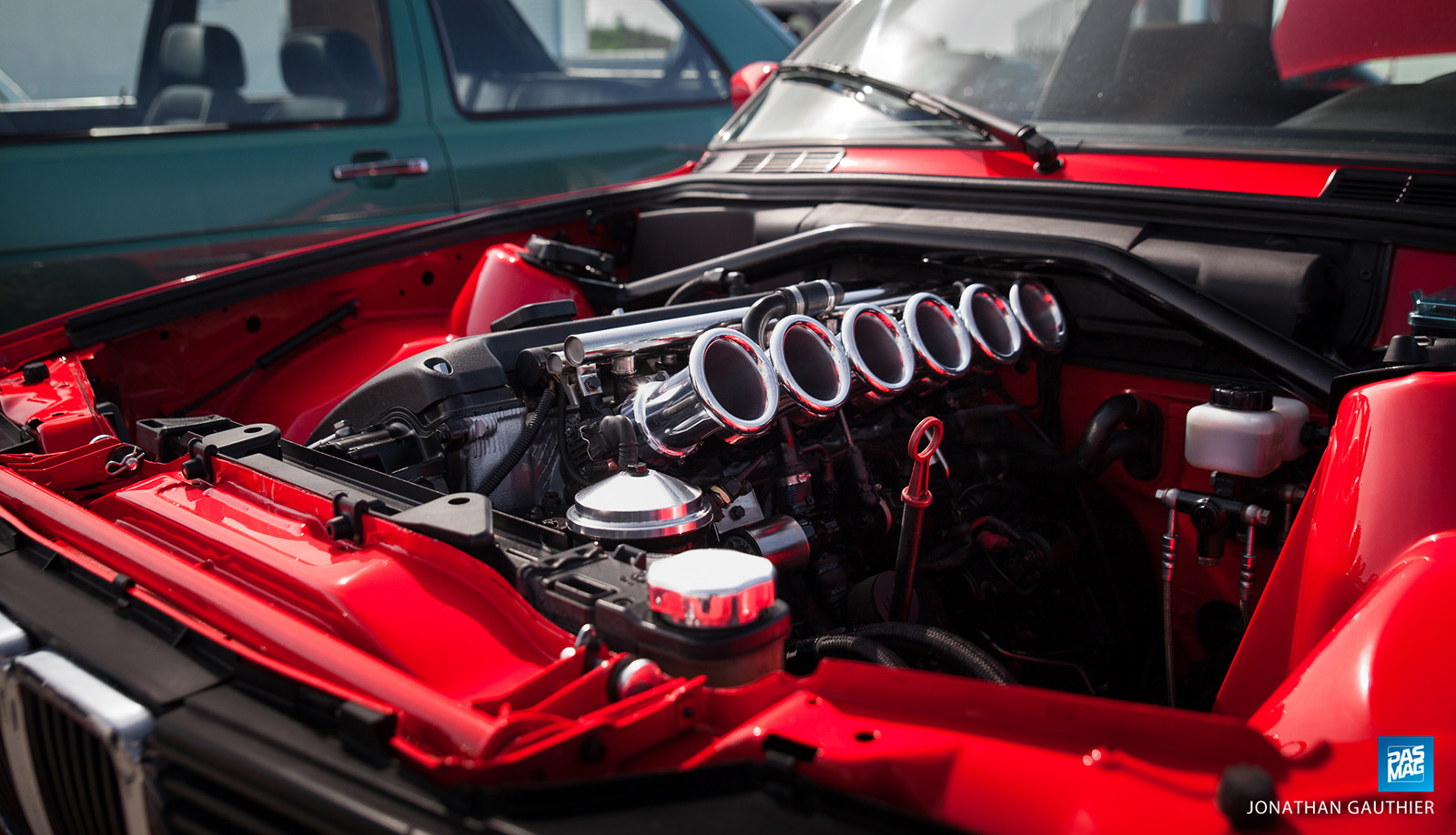 Day one of Eurokracy is always a lot to take in. As you roll through the security lines and right onto a portion of the track at ICAR Mirabel, it's cars, tents, and flags as far as the eye can see, accented by music and engine noise in the distance. It's a little automotive paradise away from the buzz of the city.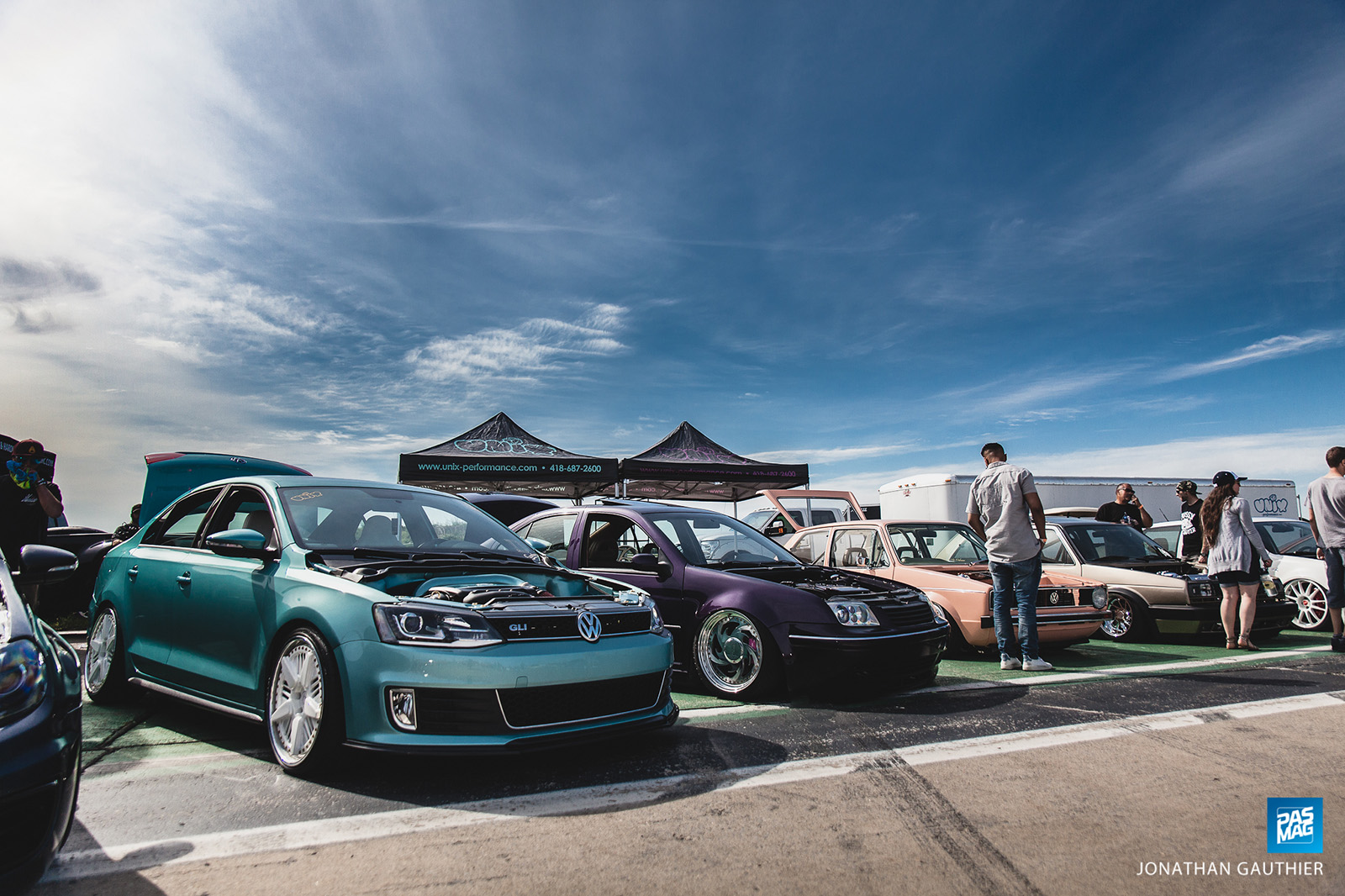 After getting organized at the BMW True North tent, we took a little stroll through the vendor displays. Porsche and BMW were side-by-side, offering some great examples of the classics enthusiast know and love, with Porsche celebrating 70 years and lining up different generations of the 911 together, while BMW showed off a near-perfect example of a 3.0 CS. Other highlights include Bag Riders' standout S chassis cars – one with ridiculous wheel tilt and the other with one of the cleanest LS swaps I've ever seen – as well as John Ludwick's impeccable 7 Series at the FLGN TLT booth.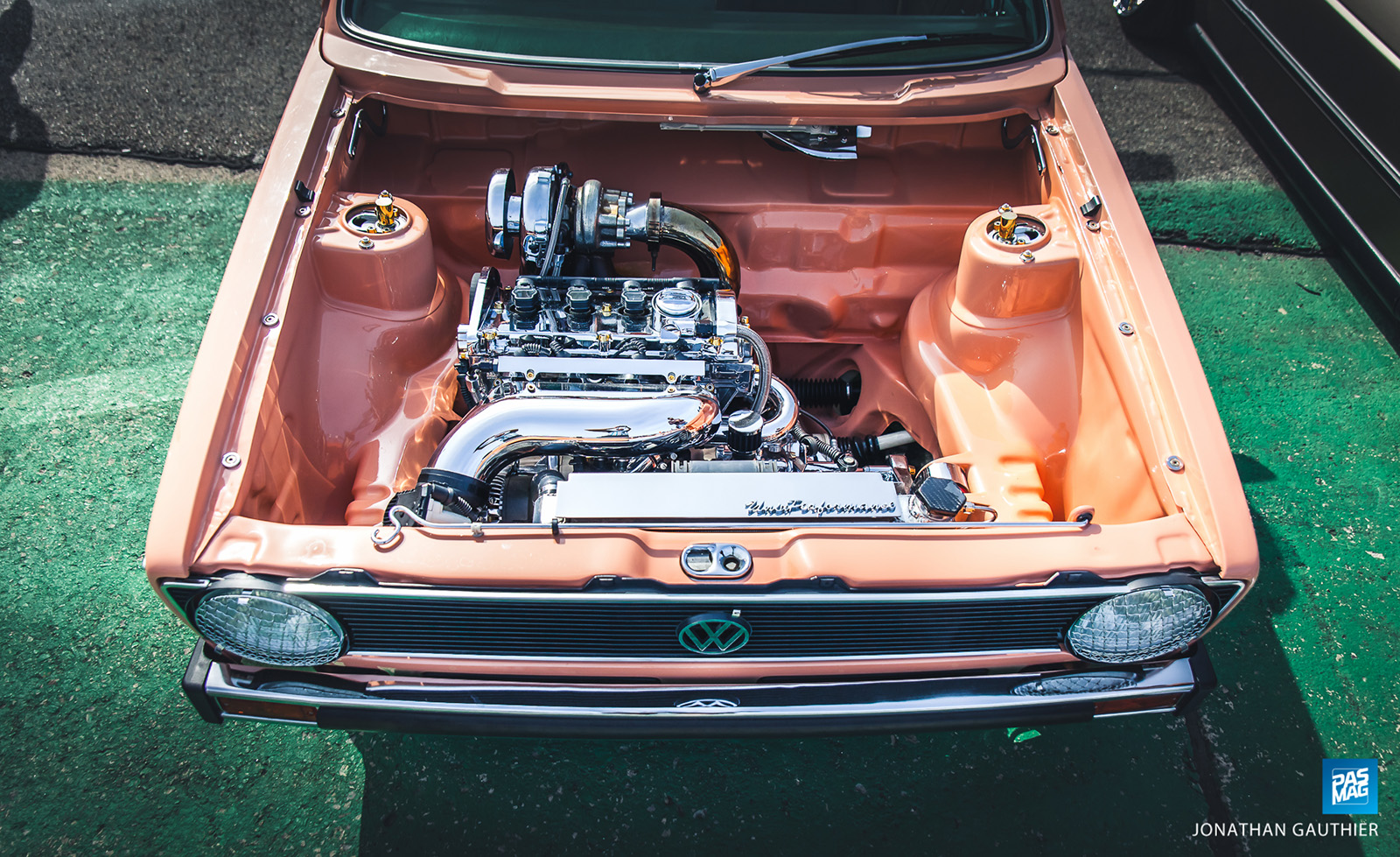 The show and shine area is where the best of the best show off what they've crafted, and there are always pleasant surprises. Besides the shocking yellow paintjob, Gabriel Laforce's Audi TT with a Porsche V6 up front, plus custom tube work all over was a definite highlight, as was Connor Hofford's V8-swapped Mk1 Golf and Remi Laflamme's back-to-back Best of Show winning masterpiece.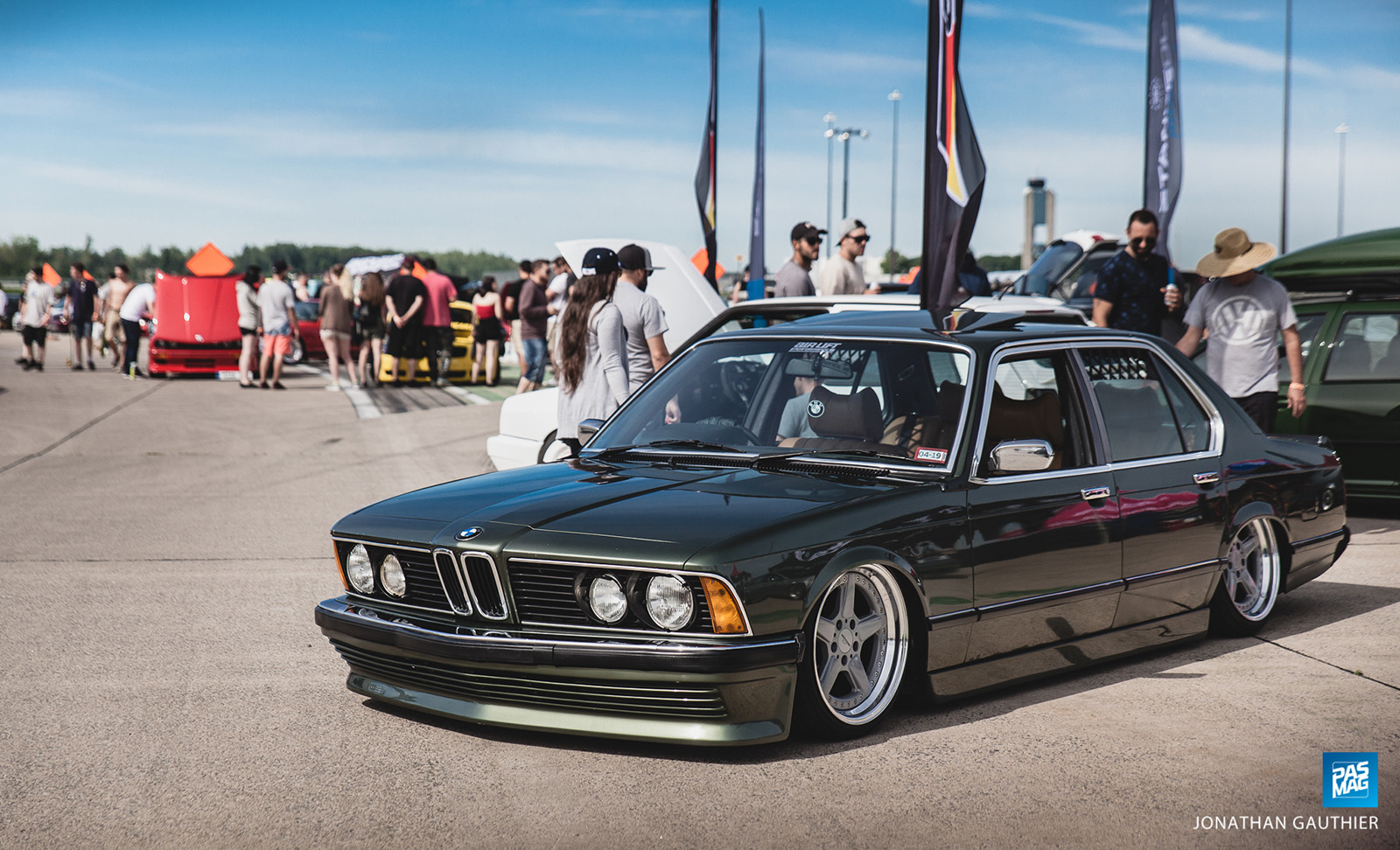 The track is also a busy place at Eurokracy, as ICAR's facilities allow drivers a place to push their rides. If you want to test your mettle, you can take your car on the track circuit that's been setup, rent an exotic to take around for a fee, or line up on the drag strip to see who's fastest in the quarter mile.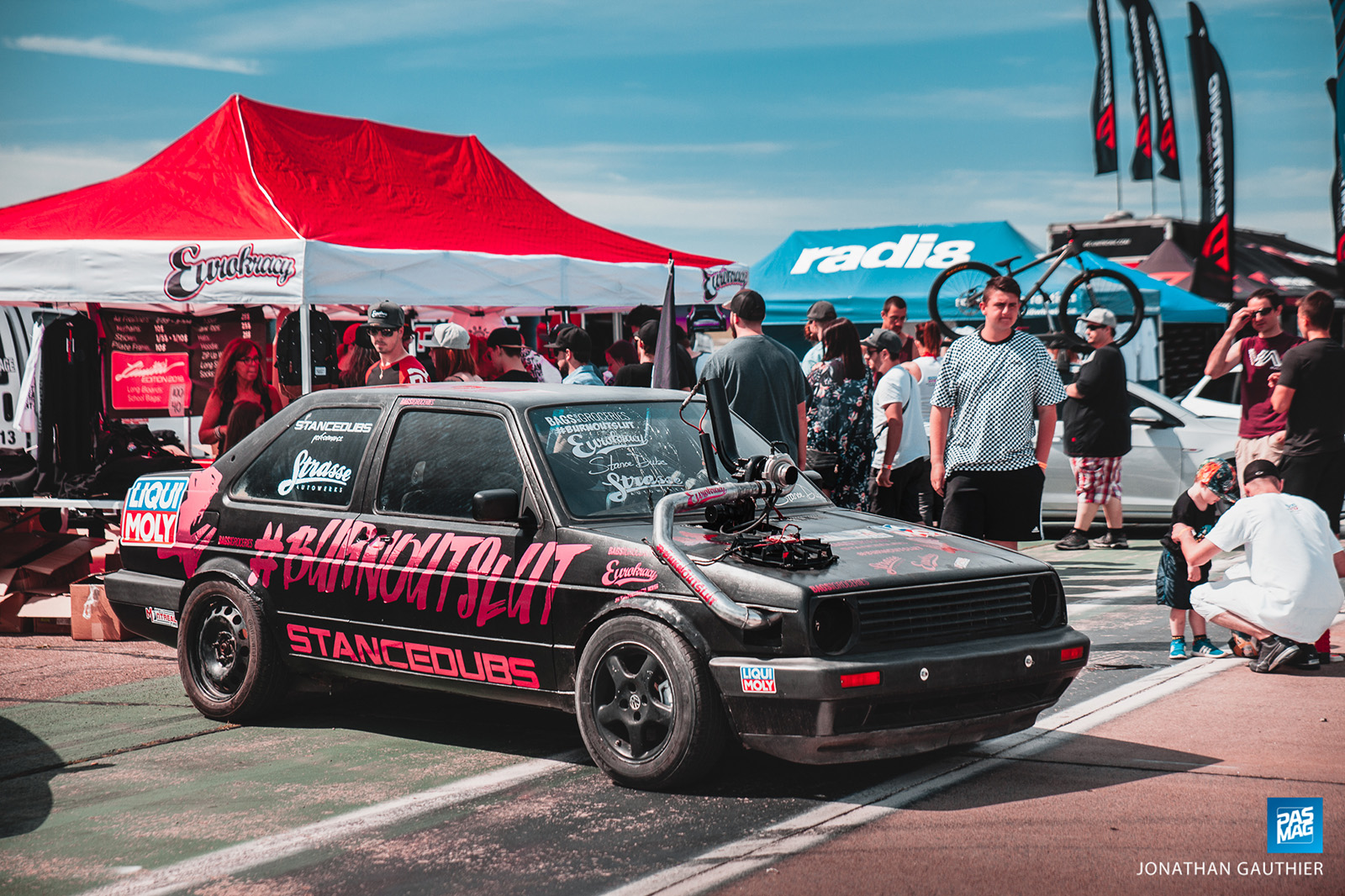 Day two of the show is shorter, but much more chaotic. On the drag strip, the burnout pit is opened and tire slayers go at it until no one can see and either their rubber or engine gives out. The master of the pit is "Burnout Slut," a Jetta creation from Alex Teolis and Max Boileau. A Jetta shooting flames out of its hood-exit dump-pipe is one thing, but the duo decided to up the ante this year by executing a "rodeo burnout," which consists of a crazy person hanging onto ropes attached to the car while sitting on the roof and hanging on for dear life. It's no wonder they walk away with burnout awards every year.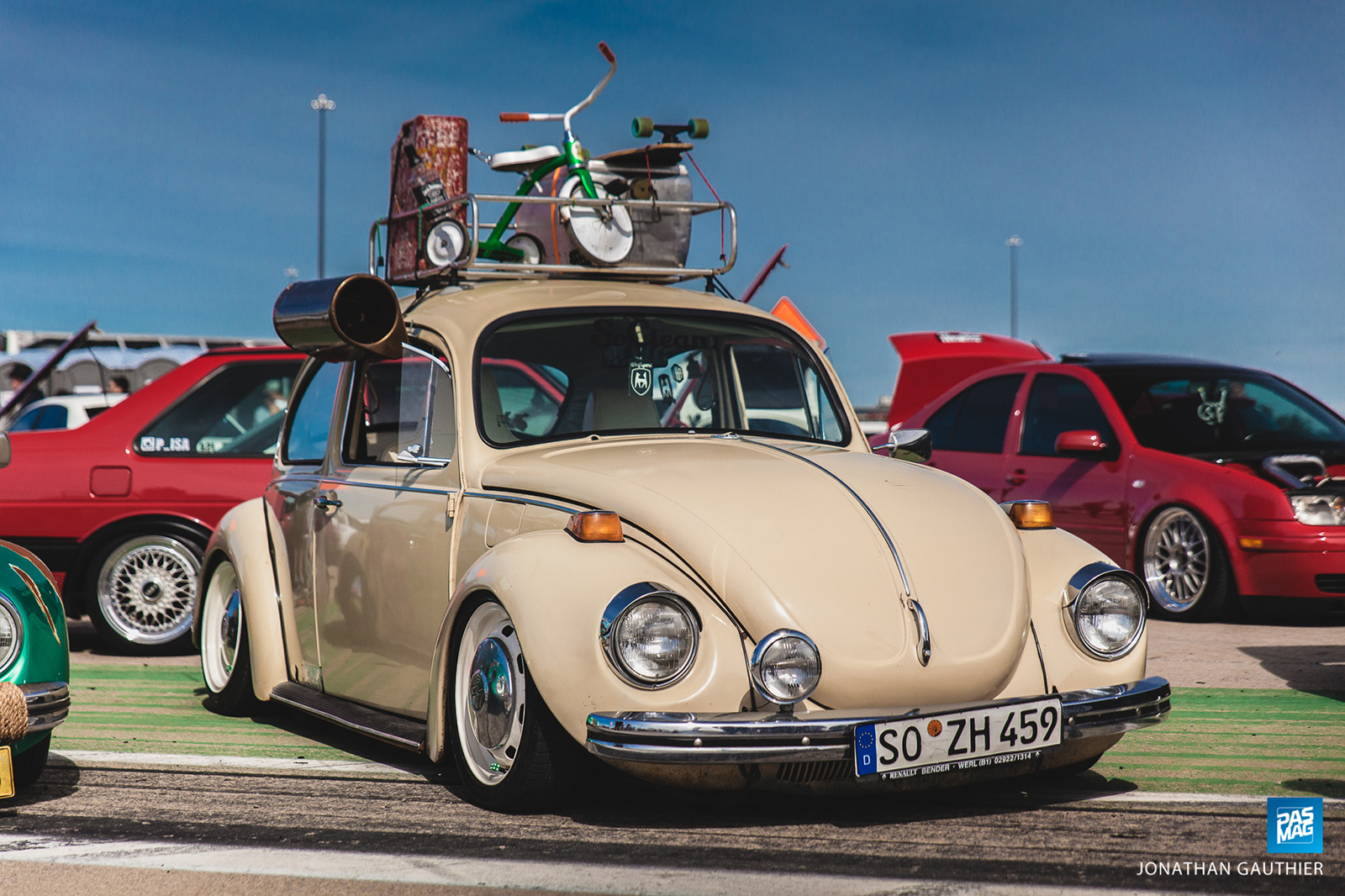 Quebec is already Canada's slice of Europe, but Eurokracy is Canada's slice of European car culture. If you're at all curious about being culturally enriched, you need to get out to this show. High quality cars on a racetrack, plus poutine; how can you say no?
AWARD WINNERS
Best of Show - @remux – Remi Laflamme
MK1 Golf - @mk1coupe – Connor Hofford
MK2 Golf - @pav_666 – Pierre-Alexandre Vallée
MK2 Jetta - @maxx_euro -
MK3 Golf - @philuvw – Philippe Savard-P
MK4 Golf - @louis_mk4 – Louis-Philippe Leroux
MK4 Jetta - @marinucci_mk4 – Peter Marinucci
MK5 Golf - @baggypratty – Kévin Pratte
MK5 Jetta - @bryanbetta – Bryan De Sousa
MK6 Golf - @mk6_viking – FP Arsenault
MK6 Jetta - @thierry_gli – Thierry Prevost
MK7 Golf - @mk7rossi – Marco Rossi
Golf R - @rawradrian – Adrian Smith
Passat - @__speedboat__ - Kevin Boucher
Corrado - @alexblais23 – Alexandre Blais
Scirocco - @plazaperformance – Stefano Garofalo
Tiguan - @savage_euroboy – Felix-Antoine Belisle
Audi RS3 - @fokdatrs3 – Alexandre Marois
Audi S4 - @stasuation – Stas Sikopoulos
Audi A4 - @jg_iii_ - Joe Guglielmo III
Audi A6 - @ninjamin_s_wagon – Benjamin Phan
Audi TT - @ignantt – Nick Cosentino
Audi Q5 - @insta.sammy – Sam Saleh
Audi Overall - @tt_banana_pancake – Gabriel Laforce
Exotic - @therealst1lldre – Dre Mori
Mercedes-Benz AMG - @ohyoufancyamg – Mina Awad
Mercedes-Benz - Alex Poirier
Mini - @colgatecooper – Bobby Savoie
BMW E46 - @alextzanis – Alex Tzanis
BMW E92 - @mintybuilt_ - John Romano
BMW M - @m3ane30 – George Dalmakis
Porsche - @eurozone.inc – Alexandre Neveu
Wheels - @a3_alex – Alexa Casarella
Fitment - @mk7rossi – Marco Rossi
Trunk Setup - @marinucci_mk4 – Peter Marinucci
Paint - @ste3ven – Steven Florio
Power Wheel - @braydenaudir8 - Brayden
Engine Bay - @remux – Remi Laflamme
¼ Mile Drag - @rombotistuning – Mike Rombotis
Lapping Time - Skip Tuning
Lowest Limbo - @originalsaabpartsclub – Original Saab Parts Club
Burnout:
"Burnout Slut" Jetta - @alex__teolis, @maxboileau – Alex Teolis & Max Boileau
Mk4 Jetta "pickup truck" - @est_416 – Besnick Merditaj, Nike Merditaj & Daniel Barbera
Femme Fatale - @dontfakeyour4gasm – Skye Levy