Photos by Shere Photography, Micky Slinger
---
Whether you're static or on bags, poked or flush, Japanese, Euro or USDM, as long as you're an enthusiast of the aggressive fitment movement, Fitted Lifestyle is the show for you.
Yet again, the event took over the steel buildings of the Brampton Fairgrounds, as well as the vast outdoor parking lot, filling each to the brim.
It seems that each year, there are more and more competitors coming out with harder, better, faster and stronger iterations of what they showed the last year. This is true for both inside and outside and what makes Fitted such a unique event. See, inside is where all of the competitors park. These are the show and shine-ready rides that are being judged all day to hopefully come back with a very sweet Fitted trophy. Outside is an old-fashioned dirt lot, but it's packed with unique and noteworthy cars whose owners don't want to compete – they just want to show-off and hang out. Competition inside, car meet outside. You really can't go wrong.
"2015 marks our 6th annual year hosting FITTED," David Soo, Founder of Fitted Lifestyle, stated. "Each year we grow but 2015 is a landmark moment highlighting many proud achievements. Most notable is our partnership with media giant, PASMAG. The support from their outlet has provided us many positive residuals including an expanded audience and reach. This was definitely felt as our competitor base was overwhelmingly 50% out-of-province!"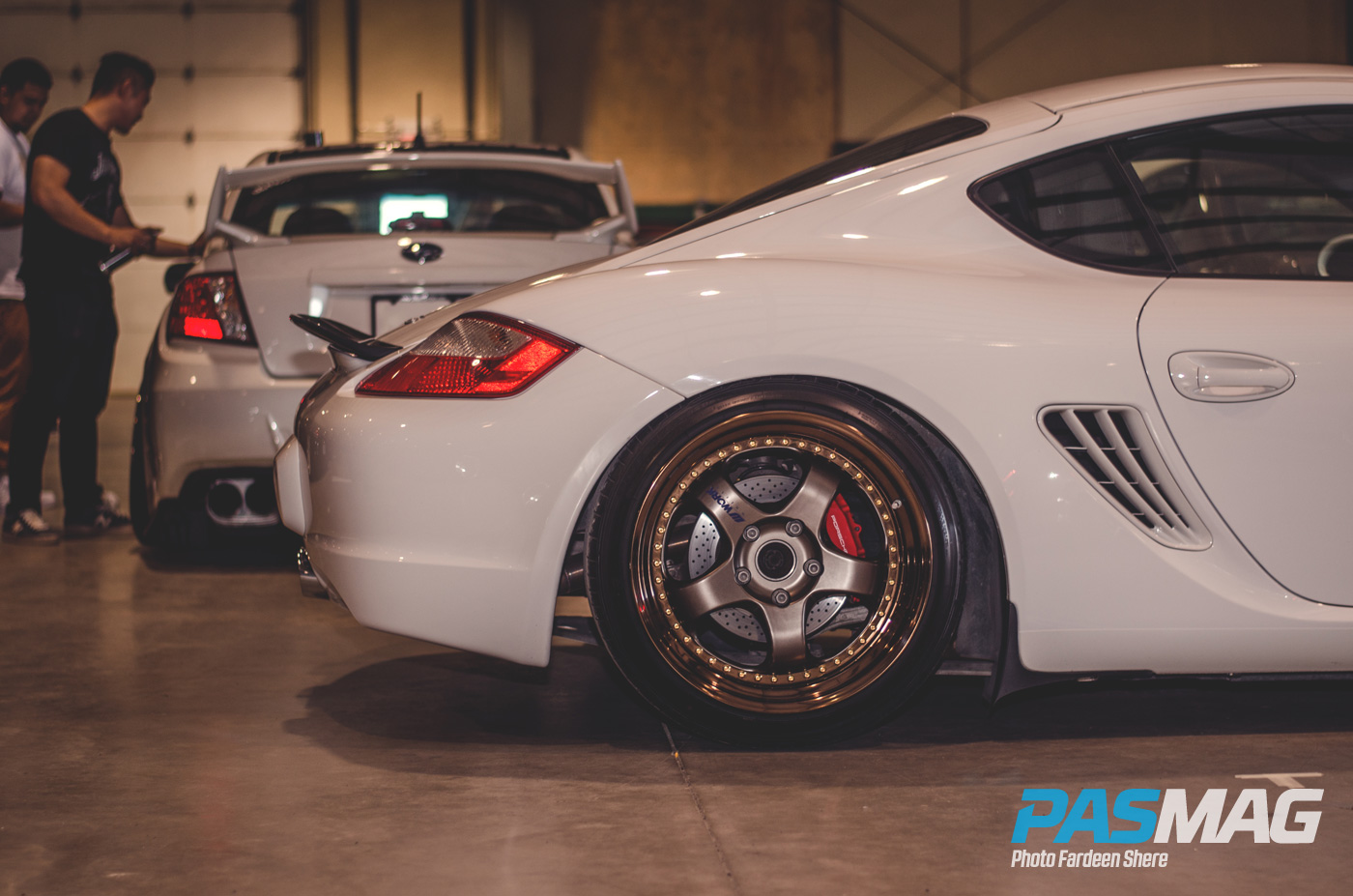 Speaking of competition, Tuner Battlegrounds: Live took place at Fitted once again, and both competitors came out swinging with air bags and flared fenders. The battle between Steve Luangpakdy's Acura TL and Karine Lajoie Robin's Mazdaspeed3 was hard fought. Luangpakdy ended up on top at the end of the day with 66 percent of the total vote. His TL also took home Best VIP and gained recognition from Liberty VIP as their newest plate holder.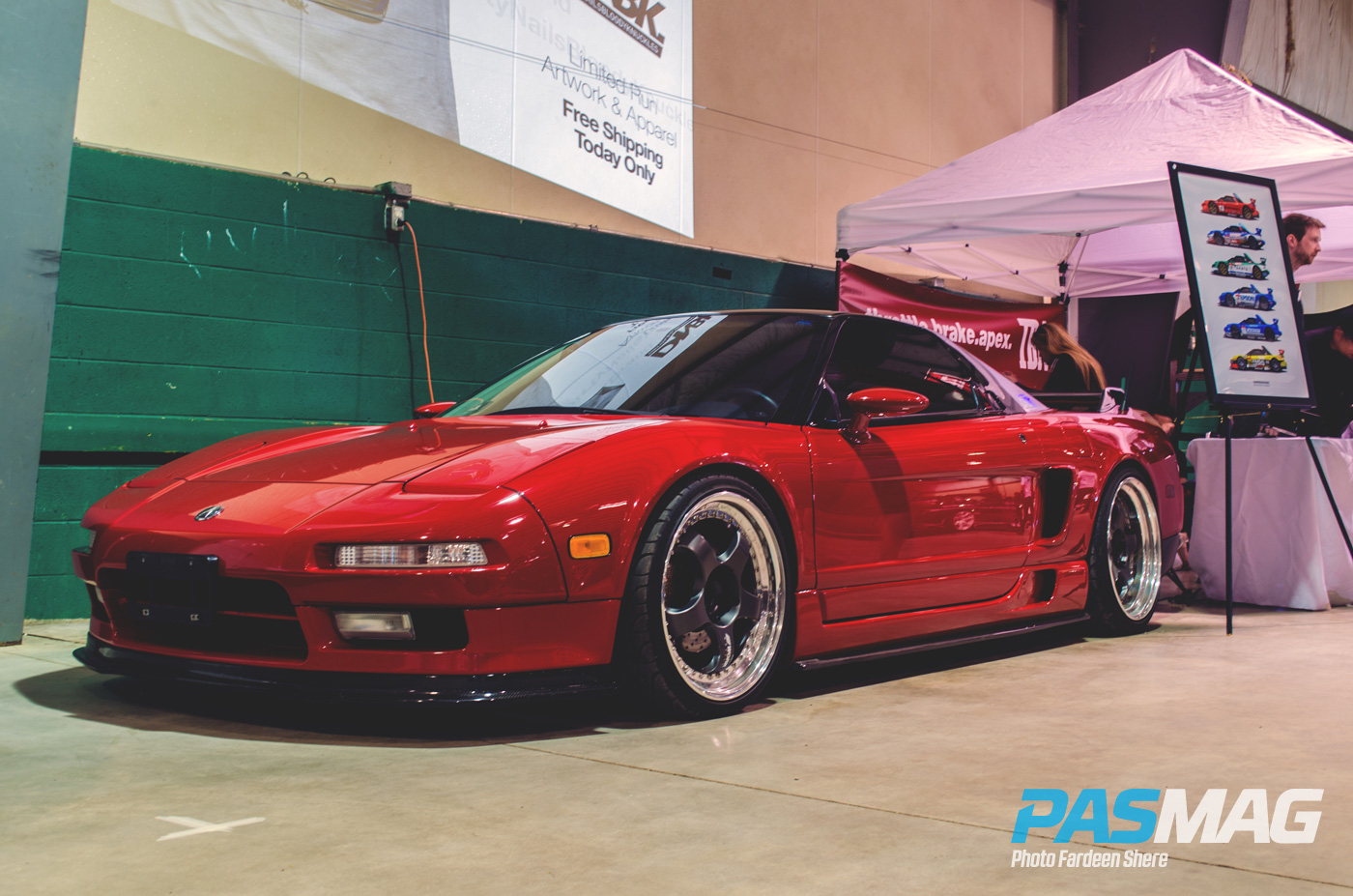 Fitted's full title is actually "Fitted Lifestyle," which adds yet another facet to the show with something for everyone. Showing off their own lifestyle merchandise, Fitted was offering t-shirts, plate frames and other goodies to dress you and your ride. Across the cement was TBA (Throttle Brake Apex), who teamed up with Dirty Nails Bloody Knuckles (DNBK) to display both of their new product lines.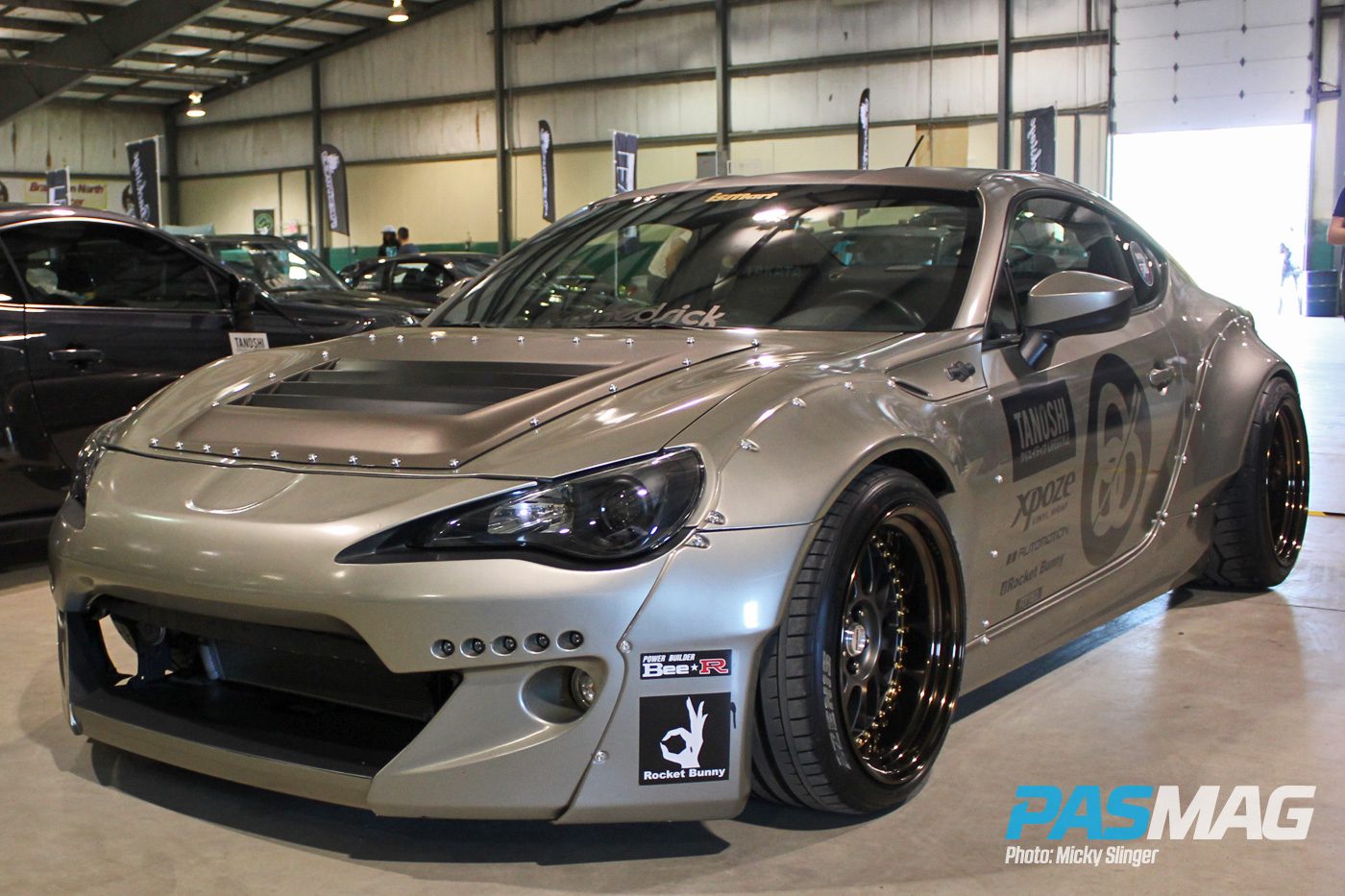 Tanoshi Design even drove in to offer up their new Work Wheels collab gear, while Eurokracy made an even bigger trip to appease the Euro fans.
No matter where you looked, it was hard not to find something of interest. Fitted combines the largest trends in the aftermarket automotive sphere and packs them all into a single event. Vendors, car show, car meet, live DJ, prizes and even poutine come out to play – and so should you. If you haven't gotten out to a Fitted event yet, you really need to do yourself a favor. Check out www.FittedLifestyle.com for news, shops, and upcoming shows for this season.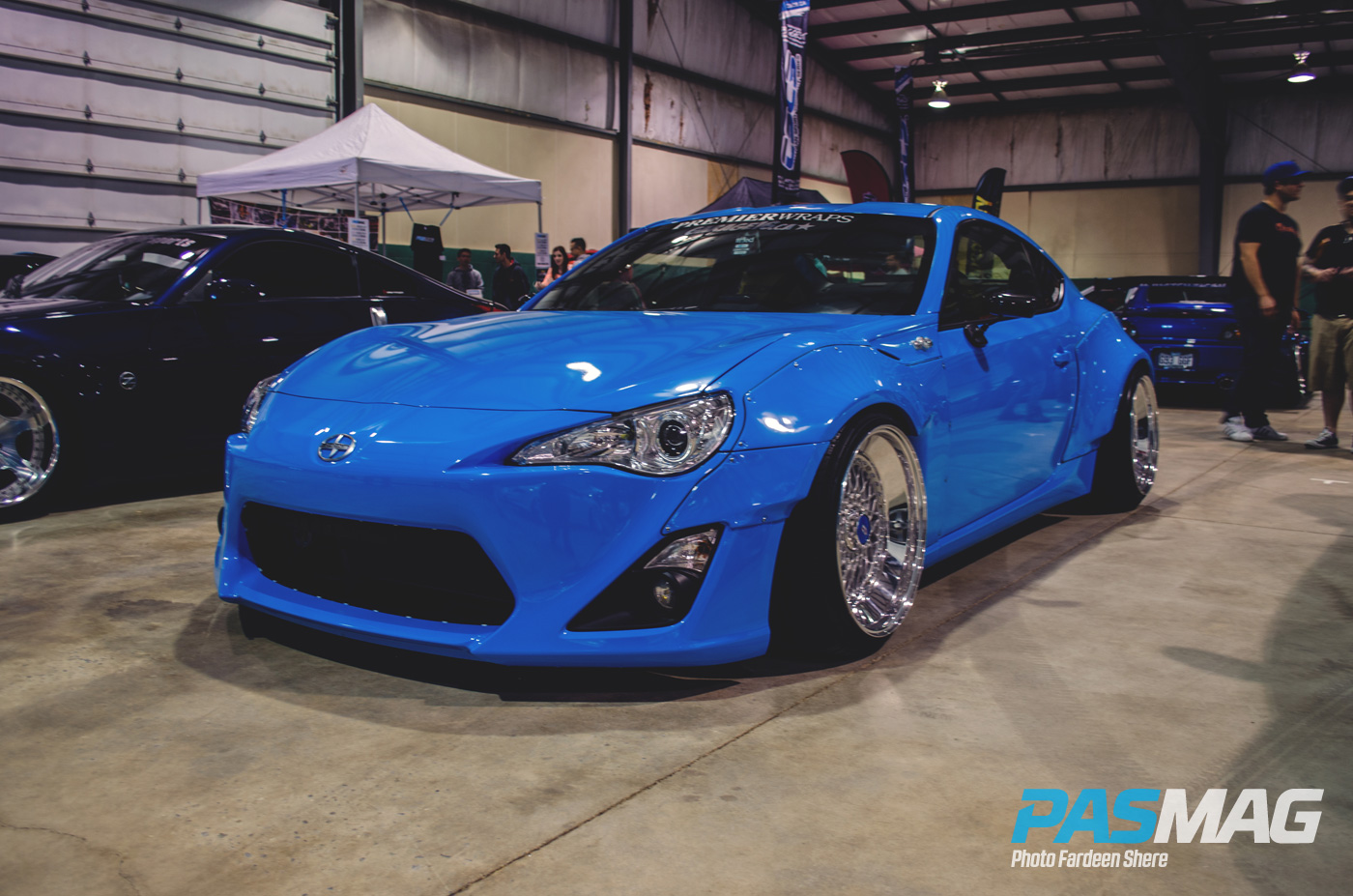 "As always, we look for ways to improve and deliver an experience which reflects a true automotive community. In addition to aggressive wheel fitment, we've expanded our curated content to include pre-selected time attack and drift cars. Our event activities have also grown with a larger indoor RC Drift track and more vendors. New to this year is our "pop-up" installations throughout the event, which is an exclusive first for FITTED and any other event in Canada. These are interactive experiences which added a little more than your standard display. For example, we featured the "Market Barbershop" as a pop-up installation where attendees could line-up to receive a free mens haircut! As you can you tell, FITTED was designed to be an engaging and culture-driven event. We take pride in being the only event where our activities, content, and custom trophies truly reflect a symbiotic relationship with our fans!" - David Soo, Fitted Lifestyle
Contributor Shere Photography
2015 Fitted Toronto Winners List
Best of Show
1. Domenic Gadboys - Subaru WRX
2. Daniel Ellati - BMW 325
3. Jonathan Prem - S14 Nissan 240SX
Best Static
1. Matt Brunett - Lexus IS300
2. Mike Howe - Nissan 370Z
3. Jordan Tessier - Mazda Miata (NA)
Best Air
1. Pierre Olivier Allard - MK5 VW Rabbit
2. Derek Wong - Subaru STI
3. Lu Parente - Audi TT
Best Euro
Hatch - Morris Ellati - MK5 VW GTI
Coupe - Carl Velasco - E30 BMW 325
Sedan - Joel Caron - MK4 VW Jetta
Best JDM/KDM
Hatch - Pete Yong - EF Honda Civic
Coupe - Jazzy Singh - Infiniti G35 Coupe
Sedan - Frank Razoto - Acura 1.6EL
Best VIP
Steve Luangpakdi - Acura TL
Best Engine
Brian Requena - EK Honda Civic
Tuner Battlegrounds #TBGLIVE Winner
Steve Luangpakdi - Acura TL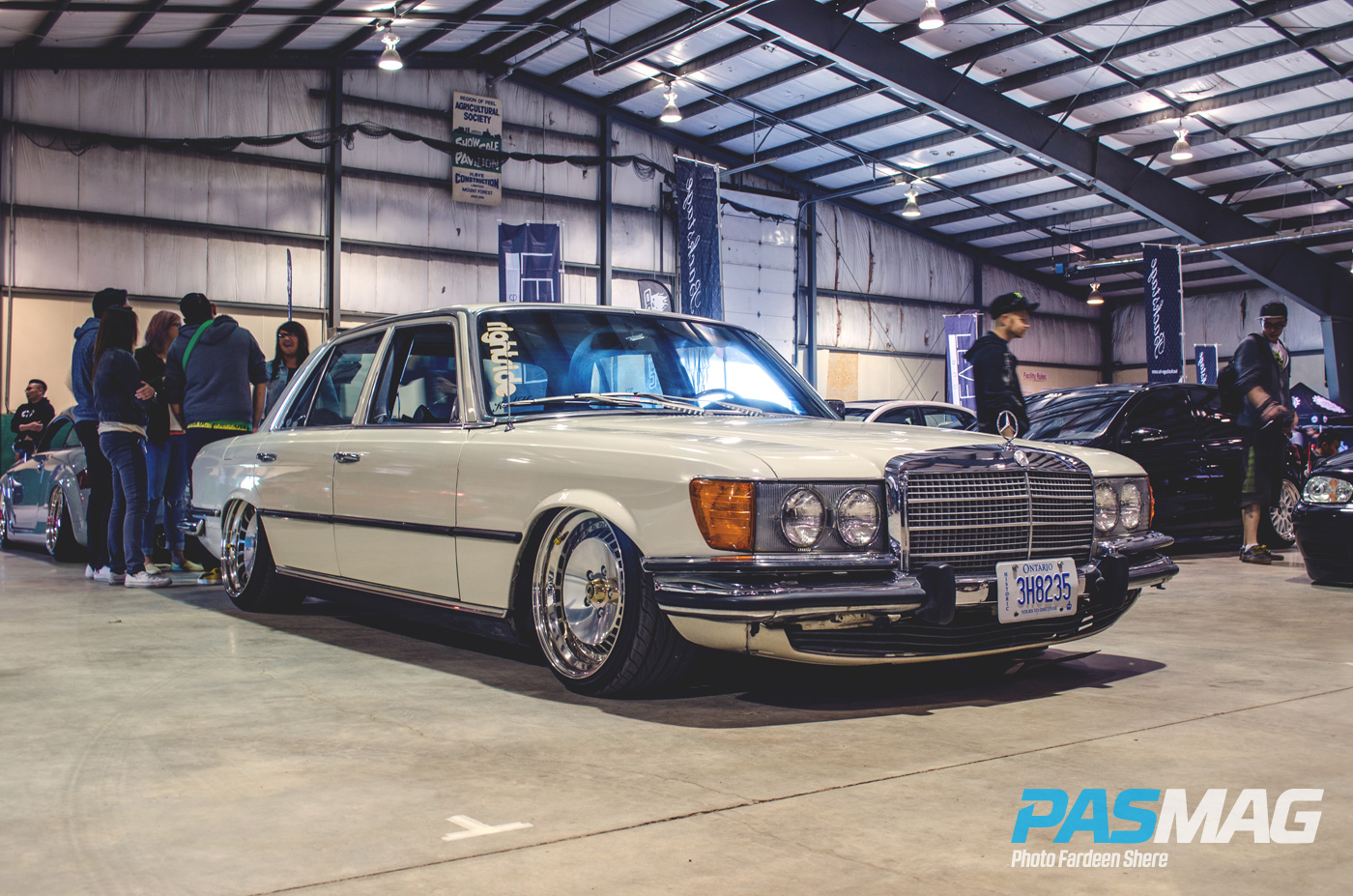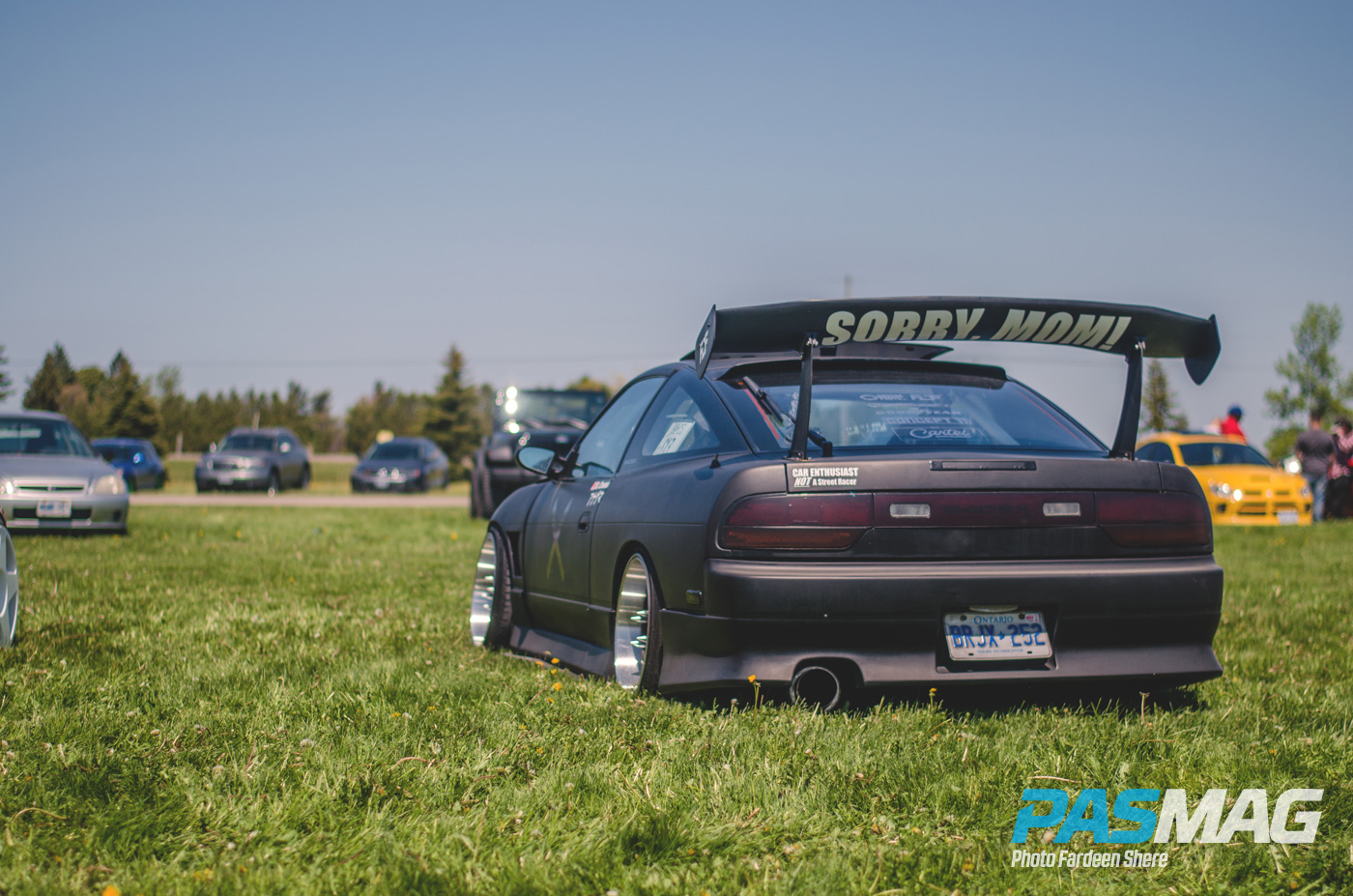 Contributor Shere Photography