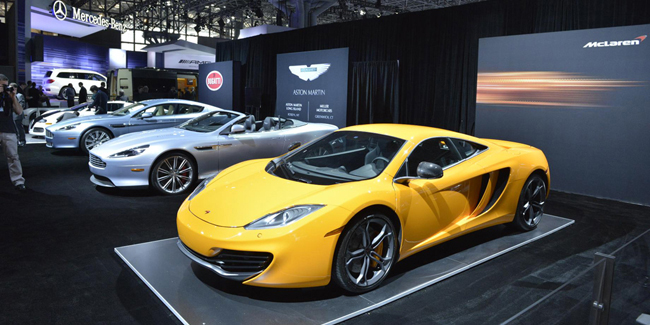 New York International Auto Show 2012
Jacob Javits Center
New York City, New York, USA
April 6-15th, 2012
As part of the international show circuit, one of the final stop is none other than the big apple – New York City. This year's New York International Auto Show brought out the usual manufacturers and expected vehicles previously seen at the other shows in Detroit, Toronto, Montreal and the like with one added bonus – the debut of the much anticipated Dodge Viper.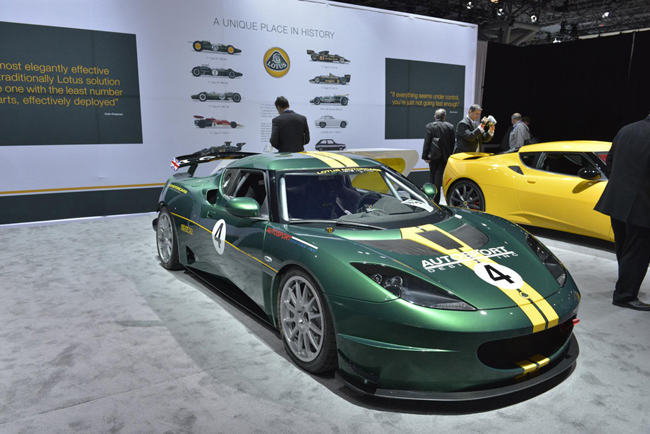 Lotus had this race-ready Evora (GTE-edition) on display sporting #4 and finished in signature Lotus racing livery colours.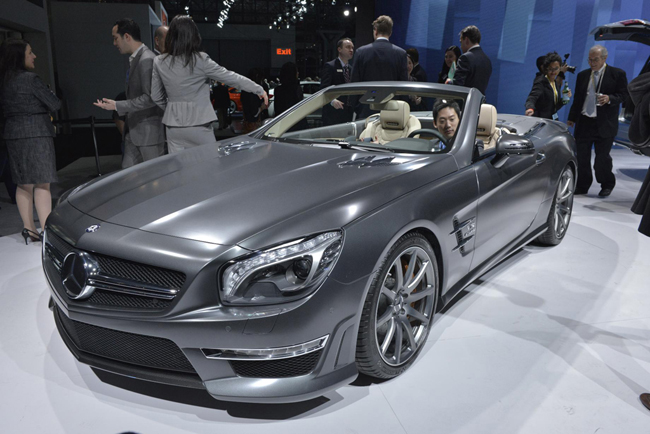 Celebrating the 45th anniversary, Mercedes-Benz unveiled a limited edition (only 45 cars to be produced) of the SL65 AMG. This Mercedes-Benz roadster packs 612 hp from its high-output V12 and features an Bang & Olufsen BeoSound AMG high-end surround sound system, NECK-PRO head restraints, Panoramic vario roof with MAGIC SKY CONTROL, Automatic, pop-up roll-over bars for driver and front passenger, and much more luxury goods. Set to hit showrooms in September of this year, it will surely be a sought after AMG collectors vehicle.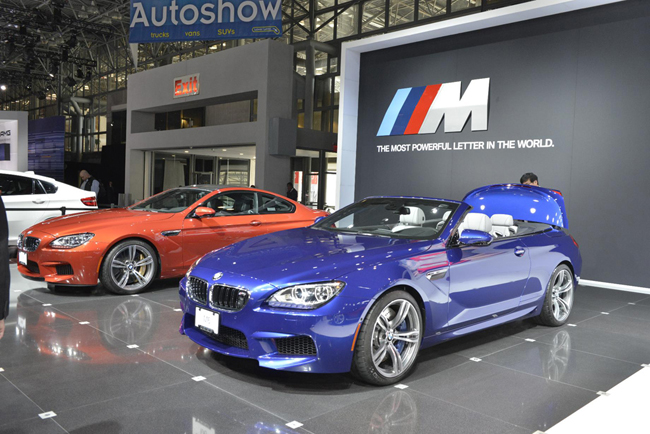 BMW's M-division is synonymous with luxury performance and the all-new M6 is a clear indication of that. Under the hood is a twin-turbocharged 4.4-liter V-8 (similar to its M5 sibling) that puts down 560 hp and 500 lb-ft of torque through a seven-speed dual-clutch automatic transmission. Hardtop or convertible, that seems to be the only hard choice to make with this new breed.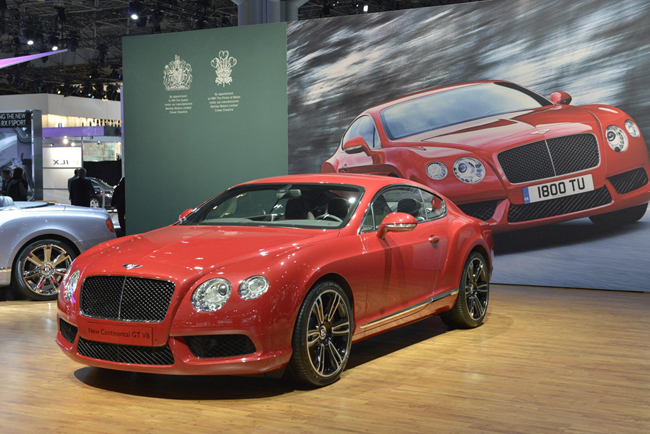 There has been much talk from Bentley regarding the all-new Continental GT with the V8-engine instead of the massive 6.0-liter, twin-turbocharged W12 that it previously had.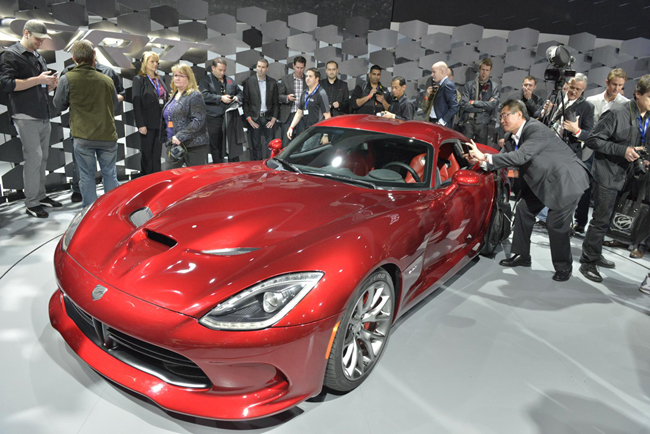 The most sought-after vehicle at the NYIAS this year is the all-new Dodge Viper. This venemous snake packs an all-aluminum, 8.4-liter, pushrod V10 that puts out a massive 640 horsepower and 600 lb-ft of torque. The styling is beautiful to say the least with clean swooping lines, but the fun doesn't stop there. The entire vehicle has been re-engineered from the ground up creating a true sportscar that can not only do low-second passes on the quarter mile, but can also perform on a road course.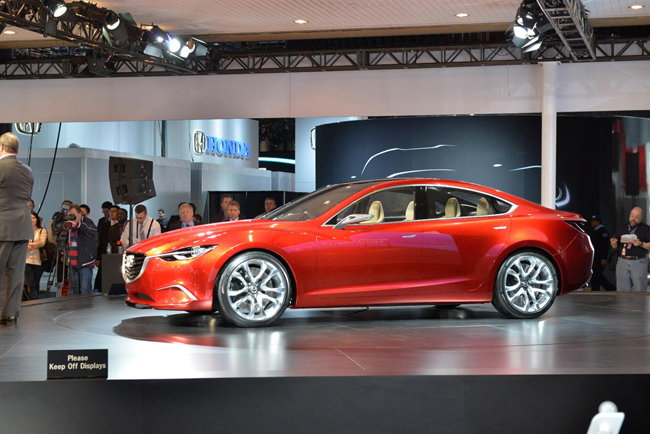 Mazda brought out their Takeri concept car that is said to be the design theme for the next generation Mazda 6 and sibling models. Under the hood is a SKYACTIV-D 2.2-liter turbo clean diesel engine matted to a lightweight six-speed automatic transmission.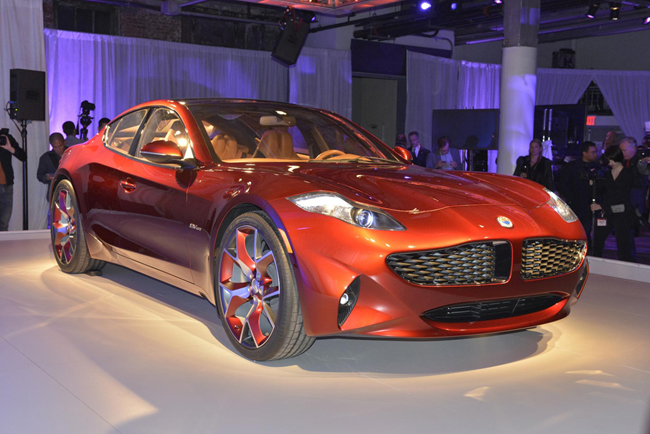 Fisker Automotive debuted their newest model, the Atlantic. Just like the popular Karma, this Fisker is a plug-in series hybrid vehicle that allows drivers to switch manually or automatically between electric and gasoline driving modes and sustain the charge of its lithium ion batteries on the move. It is powered by a four-cylinder gas engine, which acts as a generator and is not mechanically connected to the wheels. The sleek design is similar to its sibling the Karma which would get any buyer excited.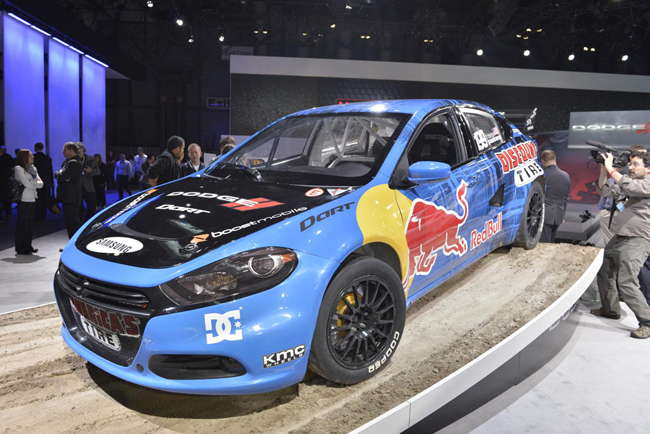 The new Dodge Dart will surely be a popular tuner car in the coming year, but this "Dart Global RallyCross Championship car" packing an insane 600 horsepower and will piloted by four-time Rally America champion Travis Pastrana. Dodge is planning on podium finishes with Pastrana and the Dart, so we shall see how things pan out this coming motorsport season. By the looks of things, the right formula is at play so we expect nothing less than the usual winning streak by Pastrana.
For more information, please visit New York International Auto Show