Toyo Tires is back at the SEMA Show with the iconic Toyo Tires Treadpass for the 10th consecutive year, and they're bringing the heat once again! From October 31 to November 3, the Las Vegas Convention Center will be buzzing with the hottest rides and freshest builds, and Toyo's Treadpass is set to steal the show for another year running. As the world's premier automotive trade event, SEMA is the place to be for manufacturers, buyers, and gearheads alike, and the Toyo Tires Treadpass has become a staple exhibit at SEMA, showcasing custom builds from the most talented builders across the world.
Located smack dab between the Central and South Halls, the Treadpass is the ultimate congregation of jaw-dropping vehicles and the masterminds behind them. Trust us, it's a spectacle you won't want to miss if you're looking for cool stuff at SEMA 2023. In addition to 30 vehicles making their world debut, they've got something extra special in store - an incredible art installation by none other than the visionary artist, Blue the Great. Hailing from Dallas, Texas, and now calling Los Angeles home, Blue is a force to be reckoned with in the art world. Known for his signature mummy design style, his work has graced the projects of Kendrick Lamar and adorned the portfolios of top-tier brands like Nike, Beats by Dre, and more. From album covers to self-made animations, Blue's artistic prowess knows no bounds.
Toyo Tires is teaming up with the creative minds at Leen Customs to bring you the crowd favorite limited-edition pins featuring their latest and greatest rides. These exclusive collectibles will be up for grabs at designated times during the show, so be sure to swing by the Toyo Tires Treadpass for all the details.
Toyo Tires takes immense pride in the diversity of vehicles showcased at the Treadpass, and this year promises to be an absolute game-changer. We got a sneak peek at what you can expect to see in the Treadpass at SEMA 2023. Here are just a few of the vehicles that show attendees will be able to view at this year's Toyo Tires Treadpass: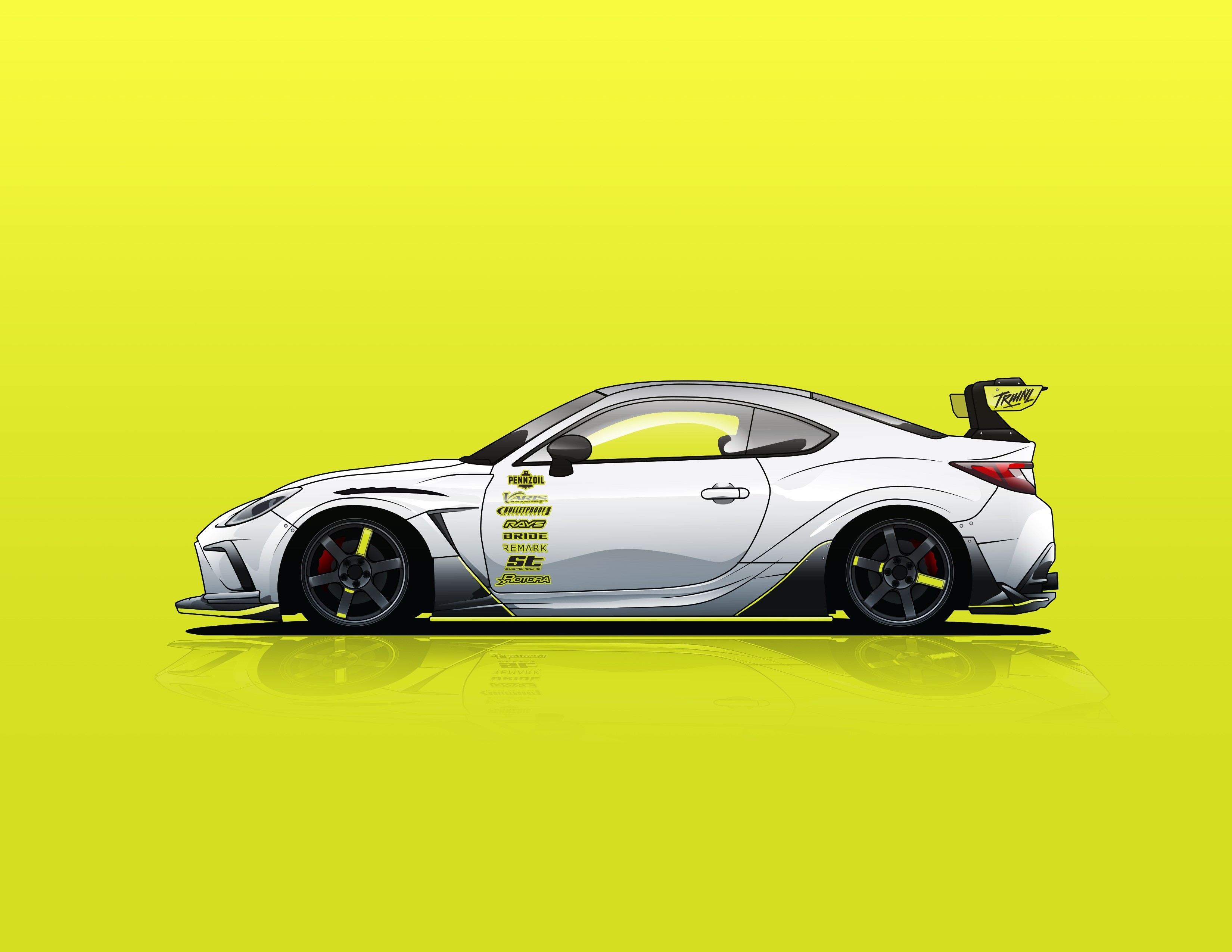 Jonny Grunwald / TRMNL Racing / Pennzoil 2023 Toyota GR86
Celebrating a decade-long partnership with Toyo Tires and embarking on a new journey as a driving professional with Pennzoil under TRMNL Racing, Jonny Grunwald unveils his latest creation, the 2023 Toyota GR86. This build is a contemporary tribute to his inaugural international endeavor, the Scion Concept 1 FRS. This build features Toyo Proxes® R888RTM tires and Volk Racing TE37 SL M Spec wheel package. Notably, the Varis GR86 Widebody Aero makes its North American debut, accompanied by a custom ST Suspension tuner crafted by TRMNL Racing, the inaugural appearance of the Volk Racing TE37 SL M Spec, Pennzoil Racing Synthetic Engine Oil, and an Ecutek flex fuel tune tailored for the GridLife Track Battle in 2024.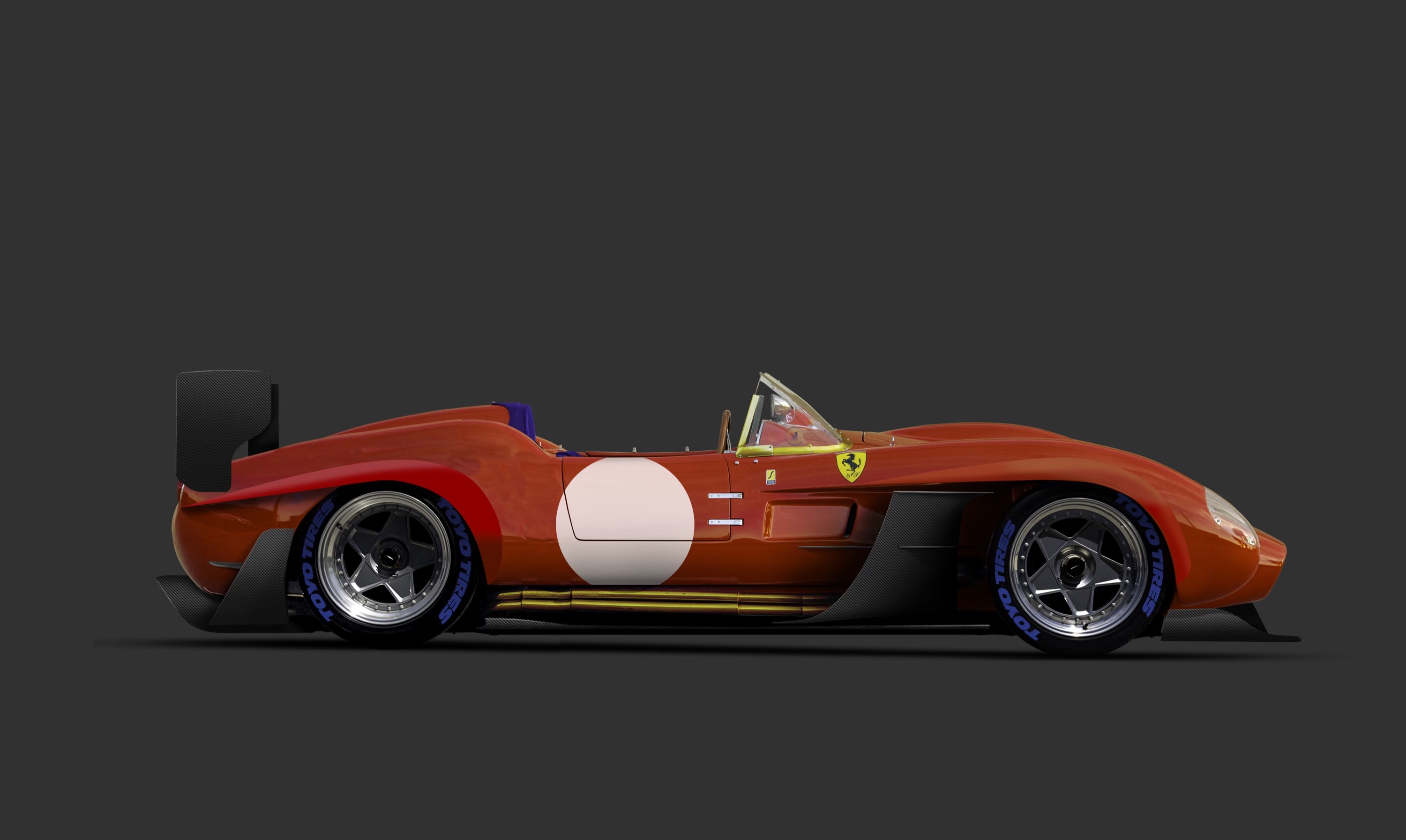 John "Slang500" Sarkisyan 2008 Ferrari 612/250 Testarossa
Renowned artist turned car builder, John Sarkisyan, unveils his latest creation - the 2008 Ferrari 612/250 Testarossa. This build showcases fully hand-built bodywork, a one-off full carbon fiber kit, a captivating glass hood insert, F1-inspired design elements, and a state-of-the-art Audison Thesis digital sound system. The Ferrari is rolling on HRE wheels wrapped in Toyo Proxes R888R tires.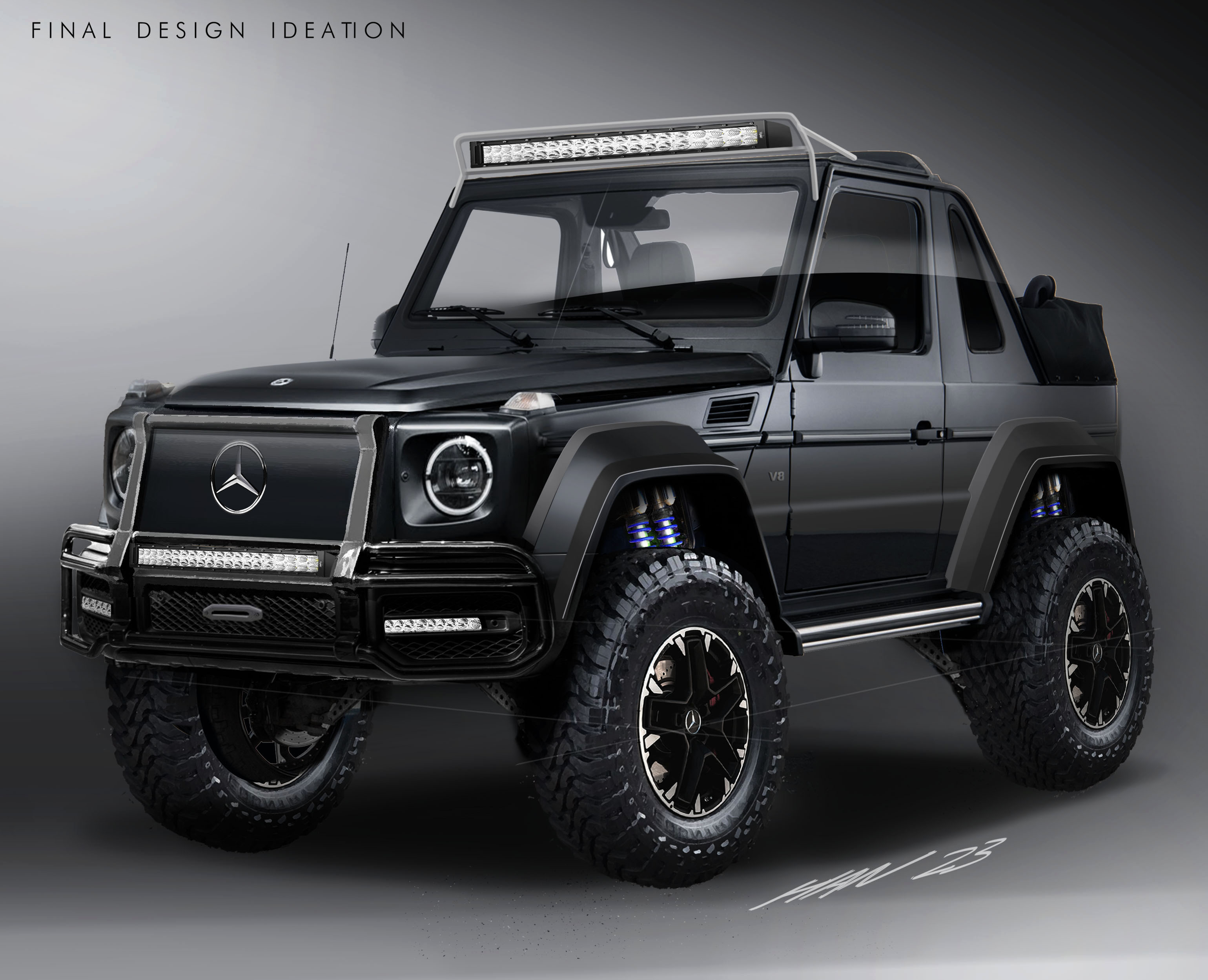 TrickFactory Customs 1999 Mercedes G320 Cabriolet
Built by Trickfactory Customs, a prominent custom automotive shop based in Vancouver, Canada, is a 1999 Mercedes G320 Cabriolet. The build features a remarkable EV conversion courtesy of Revolt, a 4x4 squared-style custom suspension, a W465 design conversion, Toyo Open Country® A/T III tires, and a meticulously crafted custom interior. Trickfactory Customs is renowned for their extraordinary projects like the 1500hp Mercedes 190E Evo 2 Widebody and the Evil Evo, which garnered accolades in the Toyo Treadpass in 2019.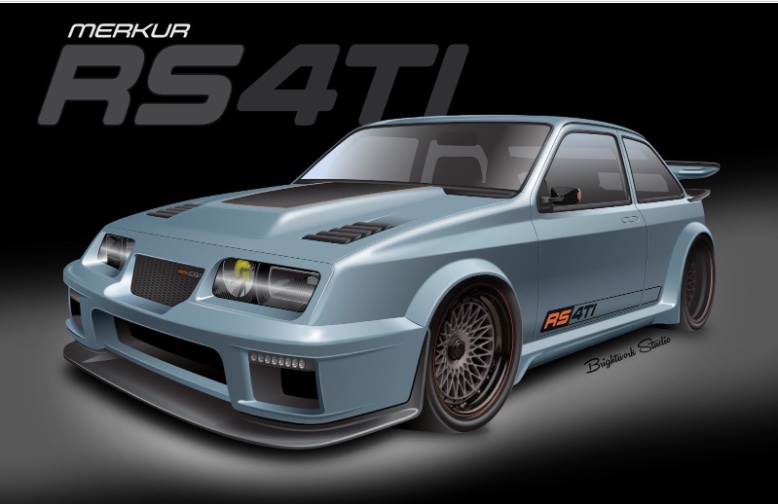 Jordan Henke / JH Restorations 1987 Merkur XR4Ti
Designed to be a modern upgrade to the iconic RS500 this 1987 Merkur XR4Ti, is affectionately known as the RS4Ti. The vehicle has received a remarkable transformation by Jordan Henke and the crew of JH Restorations in Windsor, Ontario. The modern evolution of this vehicle boasts a custom widebody kit, sprayed with BASF, "Ford Area 51 Blue". This build is packed with an upgraded Ford Performance 2.3L EcoBeast engine, Bowler prepped Tremec TKX 5-speed transmission, and 2018 Mustang independent rear 8.8 differential rounding out the running gear, Wilwood brakes, and a Corvette C6 Hub based QA1 suspension enhance its performance. Recaro seats, Dakota Digital gauges, and orange accents on American Racing VF529 wheels wrapped with Toyo Proxes® Sport tires make the JH built RS4Ti an automotive knockout.
Shaun Dickie / Americarna Workshop Services 1967 Ford Galaxie Fastback
Built by fabricator Shaun Dickie at Americarna Workshop Services in Taranaki, New Zealand, the 1967 Ford Galaxie Fastback is a testament to their artistry. Featuring a full custom leather interior by Gabe's Custom Interiors, it's powered by a Smeding 427 small block with 8-stack Borla fuel injection. Extensive body modifications to the floors and front and rear bumpers enhance its allure, while a Lopez Performance custom dash and cerakoted trim add a touch of sophistication. The Galaxie Fastback rolls on 18" Schott Wheels with Toyo Proxes R888R tires. Todd Holland at RE Automotive NZ applied a stunning PPG paint finish to complete this automotive masterpiece. Americarna Workshop's legacy in Taranaki, New Zealand, was born from owner John Rae's passion for personal projects after his racing career, notably the award-winning 1955 Chevy that claimed 1st place at the Grand National Roadster Show in Pomona, California.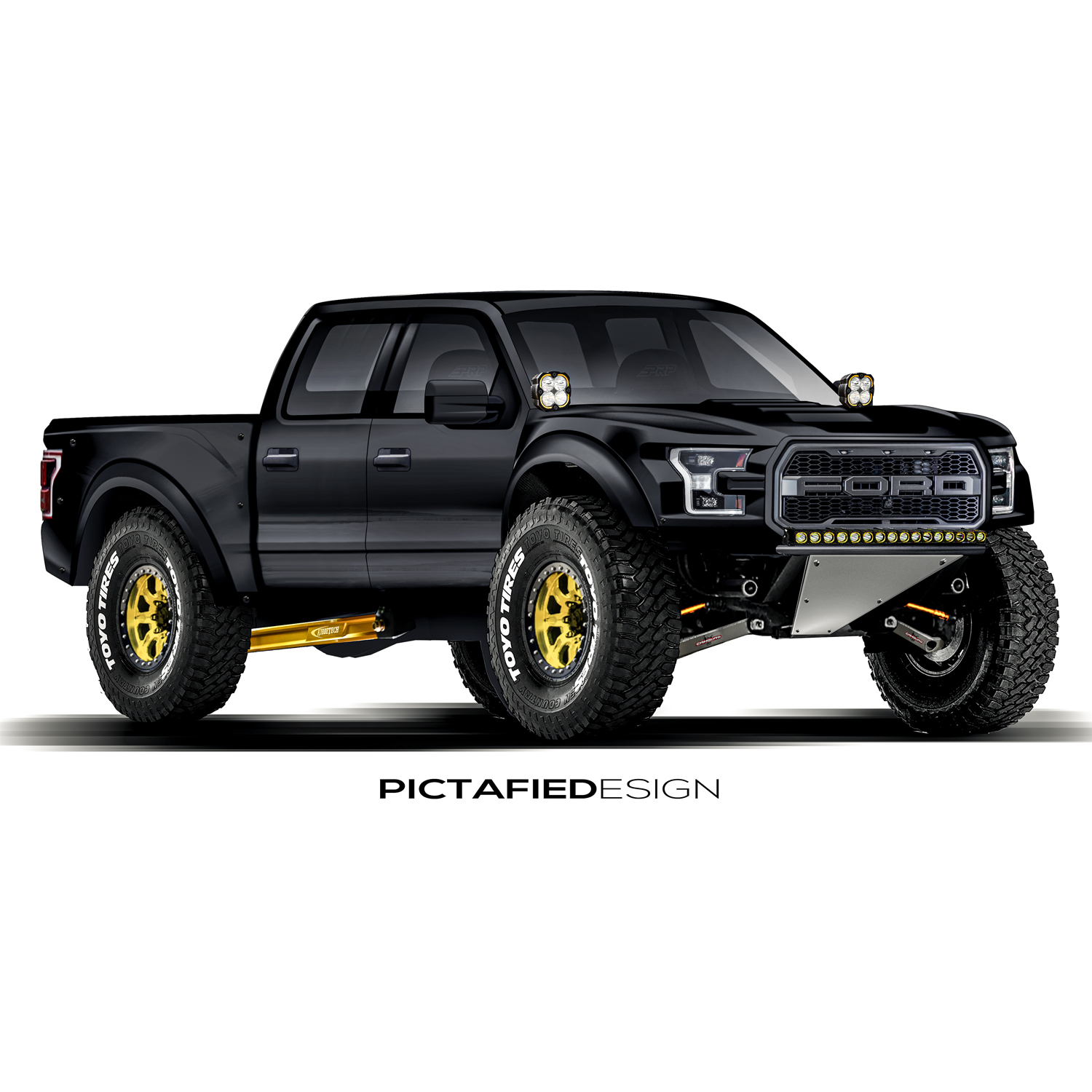 Ryan Kibbe / Kibbetech 2011 Ford F-150
Hailing from Newbury Park, California, Kibbetech is a renowned Southern California fabrication shop with a passion for crafting top-tier offroad vehicles. Founded by Ryan Kibbe, who began honing his fabrication skills in high school, Kibbetech has become synonymous with excellence in the offroad community. Their latest creation, the 2011 Ford F-150, rolls on INNOV8 RACING G500 beadlock wheels and Toyo Open Country M/T® tires. Noteworthy highlights of this build include the SPD SS Raptor Downpipes custom-built exhaust, a Kibbetech integrated sway bar fuel cell mount, precision-engineered Kibbetech Billet Spindle and UCA components, a Billet swingset steering system, and the stopping power of Wildwood 6-piston calipers and large rotors.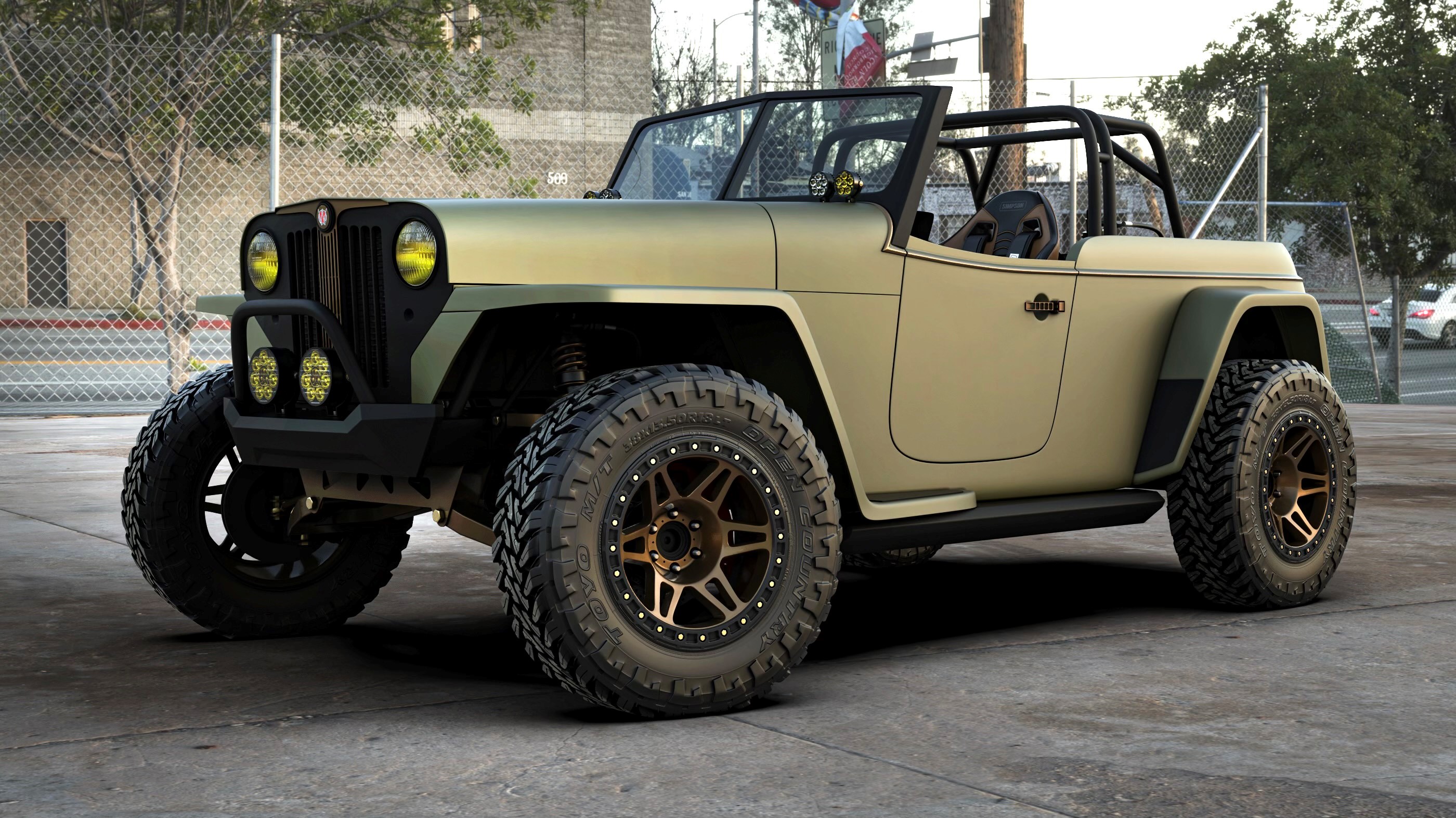 Dustin Hacker / Nostalgia Hot Rods 1946 Willys Jeepster "Amigo"
Dustin Hacker of Nostalgia Hot Rods, based in Las Vegas, NV, has been a prominent figure in the automotive industry, earning recognition as one of the SEMA 35 under 35 in 2018. Among his many exceptional builds, the 1946 Willys Jeepster "Amigo," created for Senor Frogs owner Omar Schmidt, stands out as a true masterpiece. This vehicle features a set of Method Race Wheels 106 beadlocks paired with Toyo Open Country® R/T Trail tires. Additional features include an ADS long travel suspension, a Holley Terminator X Max, a Holley 12.3 Pro Dash, a custom chassis by Nostalgia Hot Rods, and a four-point custom roll cage also crafted by Dustin's expert team.
So much more!
We have an inside scoop on some other Treadpass vehicles that we can't divulge just yet, but rest assured there are lots of other incredible builds among the 30 vehicles at Toyo Tires' Treadpass at SEMA 2023, which inclludes some faces familiar to the PASMAG audience. Keep your eyes on PASMAG's social channels and website for more coverage on one of SEMA's best attractions. We'll see you out there!