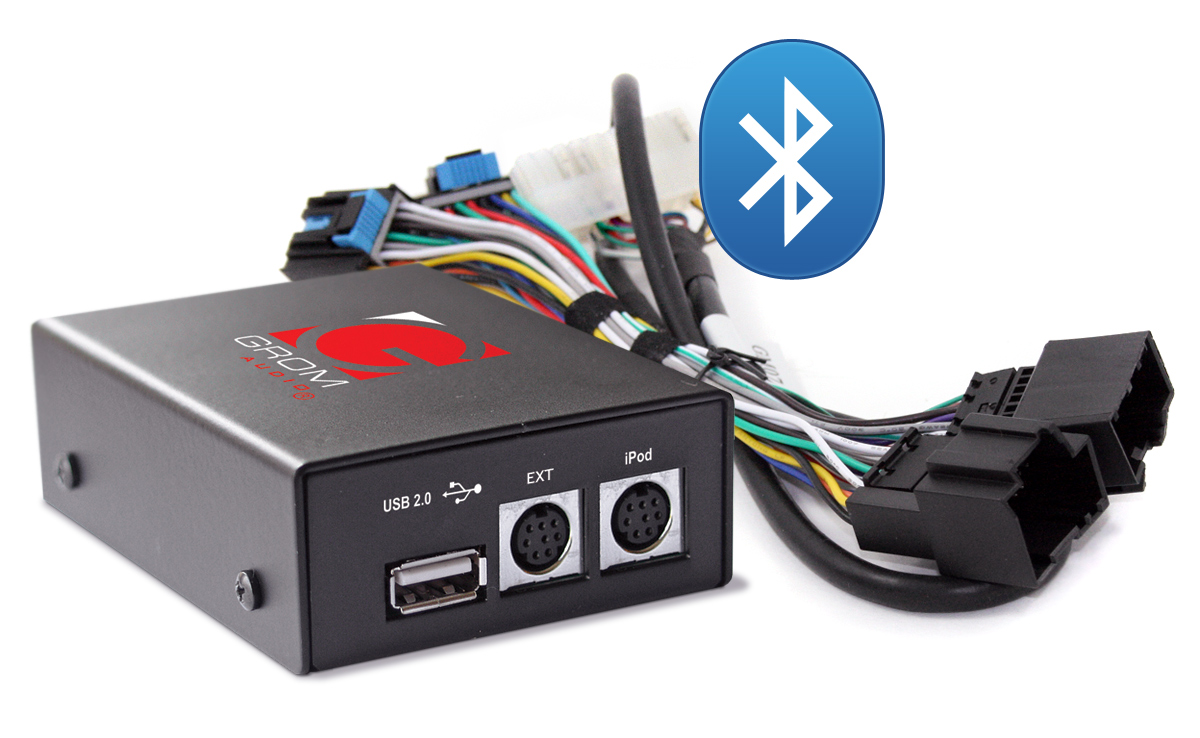 GROM Audio, producer of quality digital converters for in-vehicle information and entertainment, announced a new interface specifically designed for General Motors brands. The GROM-USB-GM supports GMC, Buick, Saturn, Chevrolet and most other GM vehicles produced after 2006, providing iPod / iPhone, auxiliary audio, USB and optional Bluetooth connectivity.
"With all of the attention focused on new vehicles, there are still quite a few used vehicles on the road that need a way to add portable devices and digital content that consumers carry," said Helen Kouznetsova, manager. "We've introduced the GROM-USB-GM to meet the needs of those drivers, giving them the latest in-car entertainment feature set without having to purchase a new vehicle."
The GROM-USB-GM is designed to interface with GM vehicles utilizing a 24-bit data bus. It allows connection of almost any portable device, and management through the factory radio controls or steering wheel buttons if equipped. It features a direct-connect USB input to allow music stored on flash drives and USB-based portable hard drives to connect. In addition, accessory cables (sold separately) connect and charge an iPod or iPhone, along with an auxiliary device through either RCAs or a 3.5mm input. The cables plug into mini-DIN connectors on the GROM-USB-GM.
The functionality of the GROM-USB-GM can be expanded with an optional Bluetooth dongle (MSRP $44.99), which adds Bluetooth-enabled handsfree communication and audio streaming. Additional built-in protocols enable control of both call (answer, end, volume) and music playback (play/pause, forward, backward, etc.) using the radio or steering wheel controls.
MSRP of the GROM-USB-GM is $129.99. For additional compatibility information, email GROM at http://gromaudio.com/support.