Photography courtesy of Air Lift Performance
---
For the past several years, air suspension has been all the rage in the show circuit, as well as on the road, and even sometimes in unique track builds.
For some enthusiasts, air suspension has become a must-have modification to dial in their stance and ride quality, adding "airing out" to their car's bag-of-tricks to impress the crowds at shows and meets. With the growth in popularity of air suspension, companies like Air Lift Performance have to keep innovating and developing their state-of-the-art air suspension systems for new platforms whenever possible.
So how does that work? Every vehicle is different, with varying suspension layouts and geometry, so we can assume the process requires some precision planning from the research and development department. We sat down with Ian Cain, a CAD designer at Air Lift Performance, to get an idea of what it takes to build a new air suspension system from scratch, using a new vehicle.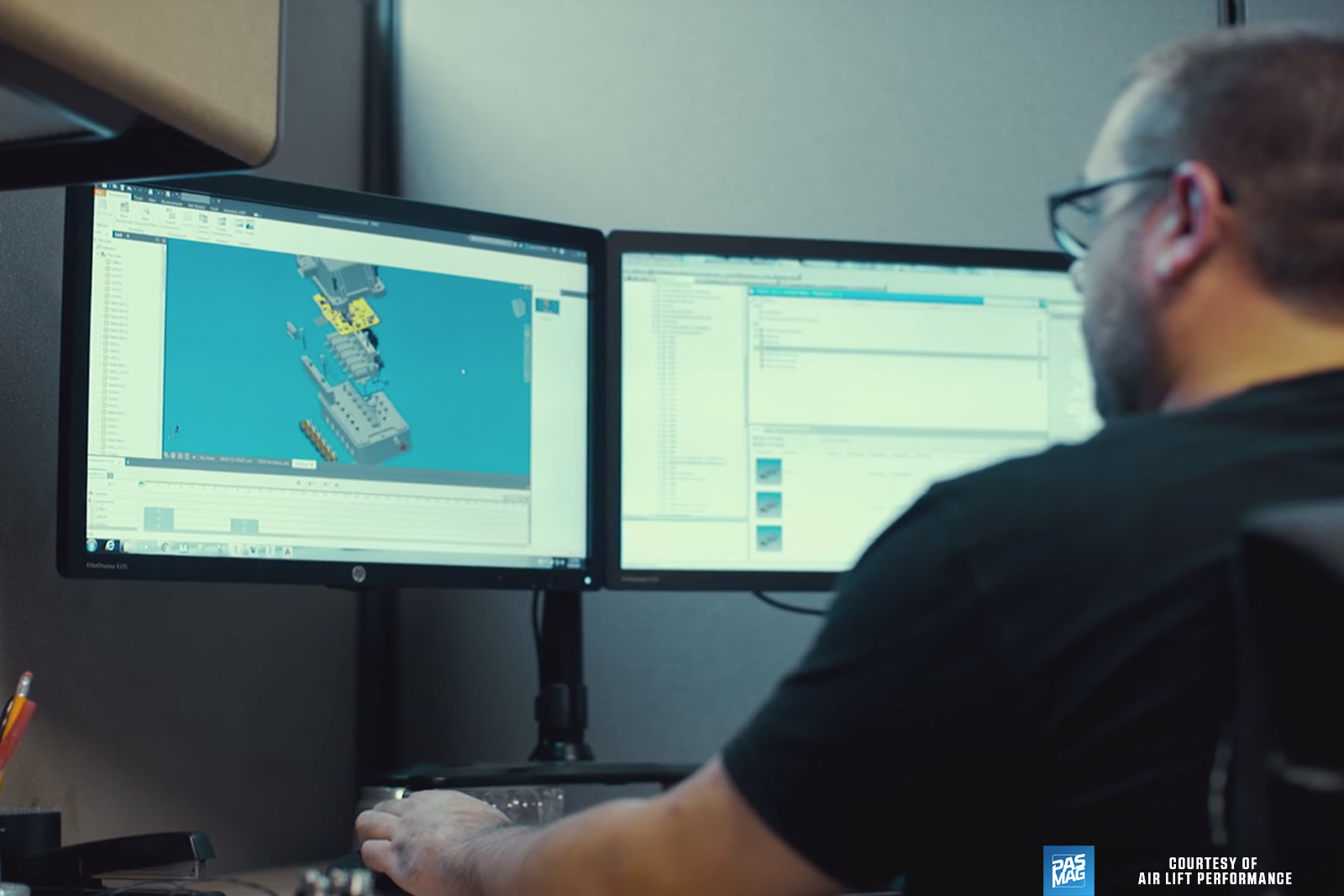 PASMAG: Before we start, can you introduce yourself to our readers?
Ian Cain: I've been working here for 12 years - starting out with CAD, specifically for the performance division. But realistically, I'm in charge of following the project from start to finish from an engineering standpoint, from concept all the way down to "we are ready to build."
How does the process of 'choosing the next platform to develop for' take place?
We have an advanced product quality planning group that assesses the market data, so that could be stuff that we've found as requests on our website, and/or stuff that's brought to us from our dealers as requests, and they say there's a market for them. Then we'll create a business case for it with projections and estimated annual usage. Collectively everyone agrees on "yes, this is something we should do," and that's it, let's do it!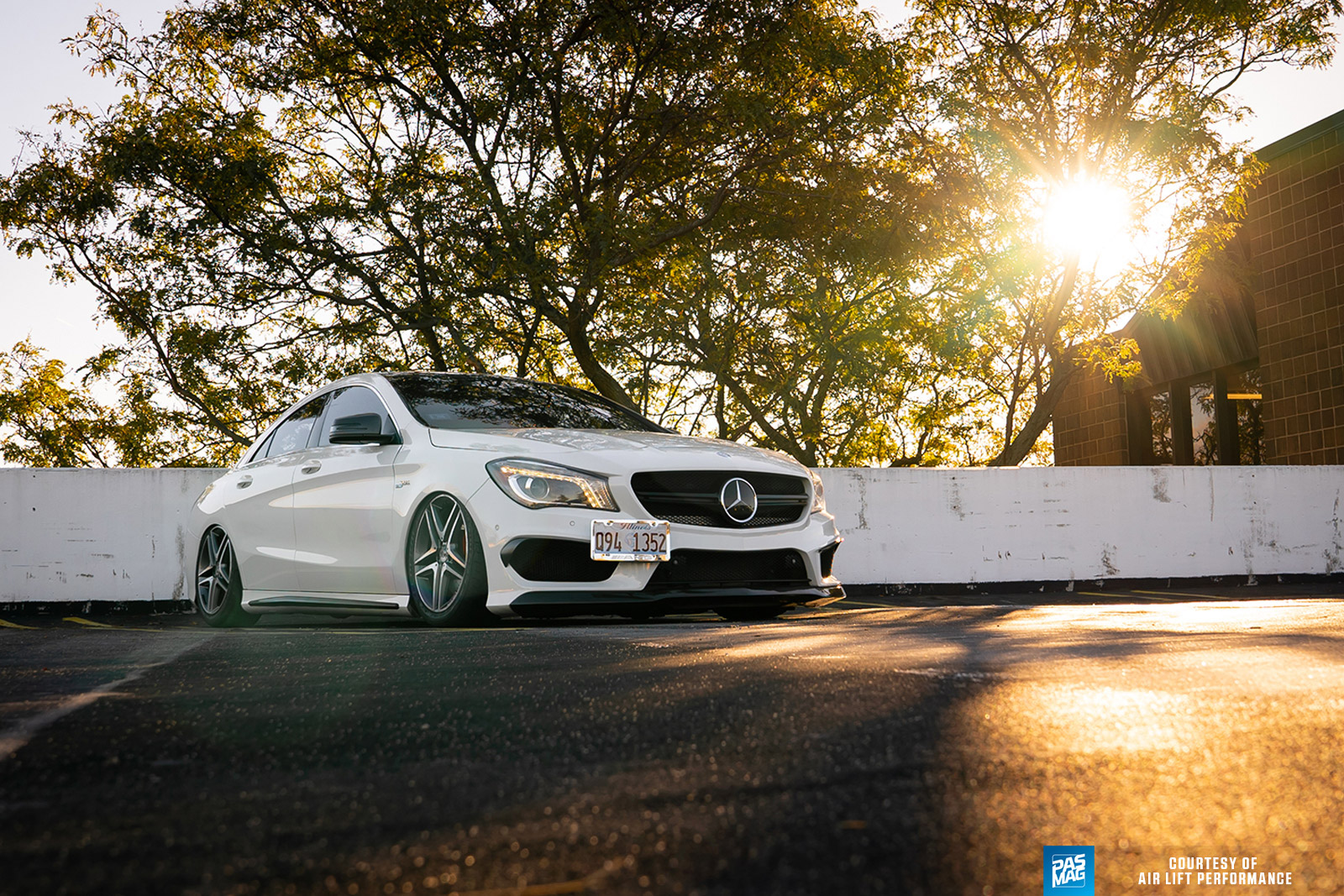 Where do you source the new platforms to develop once you've decided on the candidate?
If we happen to know somebody, or if we happen to have it in the shop already - like somebody that works here has it - we start there. We have recently started doing a bit of outsourcing - actually finding them and paying for them long term for testing, with an understanding of what we're going to do, how many miles we're going to put on it, and how it's to be brought back to whoever has it. In some cases, we also buy them. There's a bunch of different ways we can attack it.
You mentioned you oversee things from concept to final product, can you walk us through the stages of a brand new system all the way from conceptualization to vehicle tear-down, R&D, and then building and finalizing the suspension?
So when a vehicle is selected, I then do online research and find out: "Is this something I'm going to need immediately to come up with a concept?" or if it's a simple one where I've got a lot of clearances, I have a general idea of what air spring I'm going to use, and it's quick and easy. If I need a vehicle, because I've got questions about how close things are, then we'll find one - either go to a dealership and crawl underneath it to review it, or rent one. Actually we did rent a vehicle for a trip. I brought my 3D scanner, and I scanned the components, and brought it back for later development when we finally kicked that project off.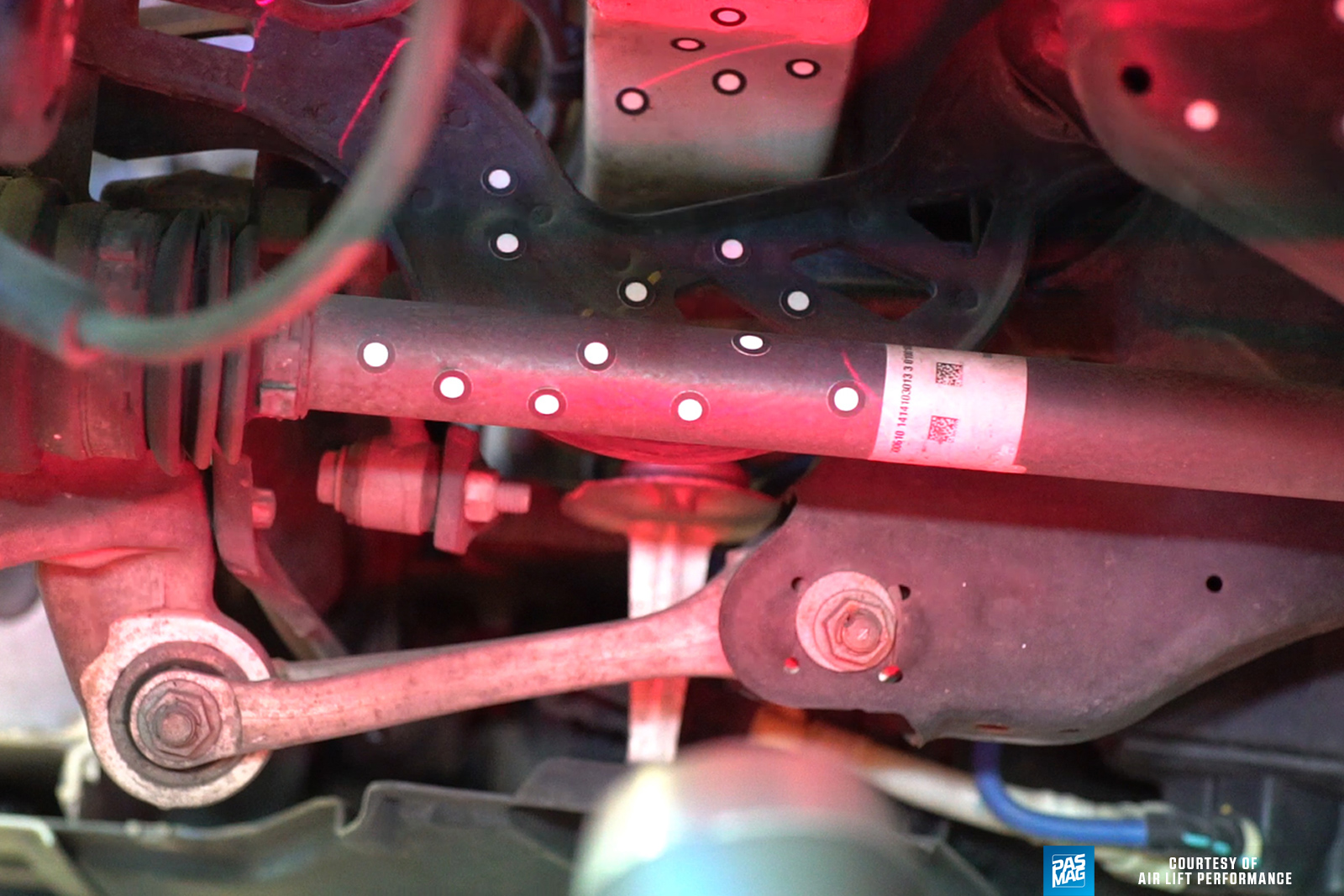 In cases where we think there's going to be significant development, we use that 3D scanner, come up with a concept, and then order prototype parts. We verify they work, and by that I mean we'll probably order some actual components for the vehicle like lower control arms and spring seats, and then we'll take those prototype parts and mock them up against it, make sure they're conceptually going to work, and then we'll schedule a vehicle in. When we get the vehicle, we assess how the vehicle arrives - whether it's on stock suspension or aftermarket suspension. We'll catalogue everything from tire pressures to ride heights in its current state, and then we'll go do a ride evaluation on a specific route that we take, and rate it.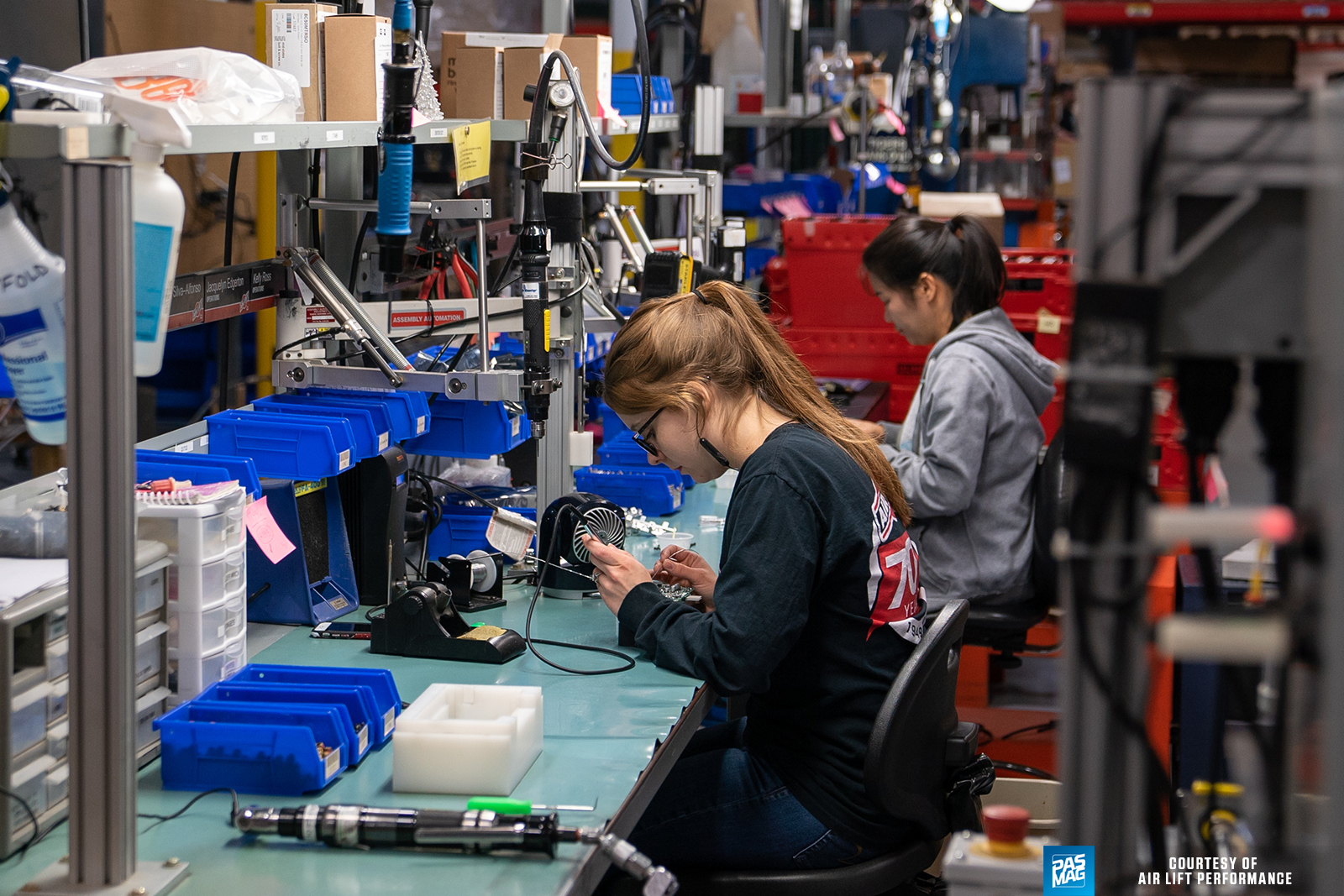 On disassembly, we will take photographs for our instruction manual, so we'll have that portion in there ready to go. From that point, we then start trying to actually install our product, whatever our prototype happens to be. Any snags along the way, we'll iterate if necessary, taking pictures as well for our instruction manual. Once it's installed, we'll cycle through the suspension, verify that we have all of our clearances, and iterate as necessary again, button everything up with torque specs, align the car, and then go do a ride evaluation on the same route we had done the stock one on. Then we assess it along the same lines.
We go through our criteria and verify: "Did we hit our marks on what we expected our suspension to do for our customer requirements?" and if we didn't, we make changes, and do it all over again. If we did, we'll continue on with creating our component drawings, assembly drawings, and drafts for our instruction manuals to hand up to the marketing folks to put into our format. We go over any sort of test plans for validations that are in unique conditions, not just our standard practices, and go through that testing as necessary. Once we have our drawings all figured out, as to what our components are going to be, verified by a couple different eyes, we'll put it all on a plan for what parts need to be ordered, what parts need to be manufactured, and go from there. That's kind of our engineering release to the organization.
From there it's inspections, and during the build process we're verifying that everything works to our prints, and that there aren't any build material changes or drawing changes that need to be updated.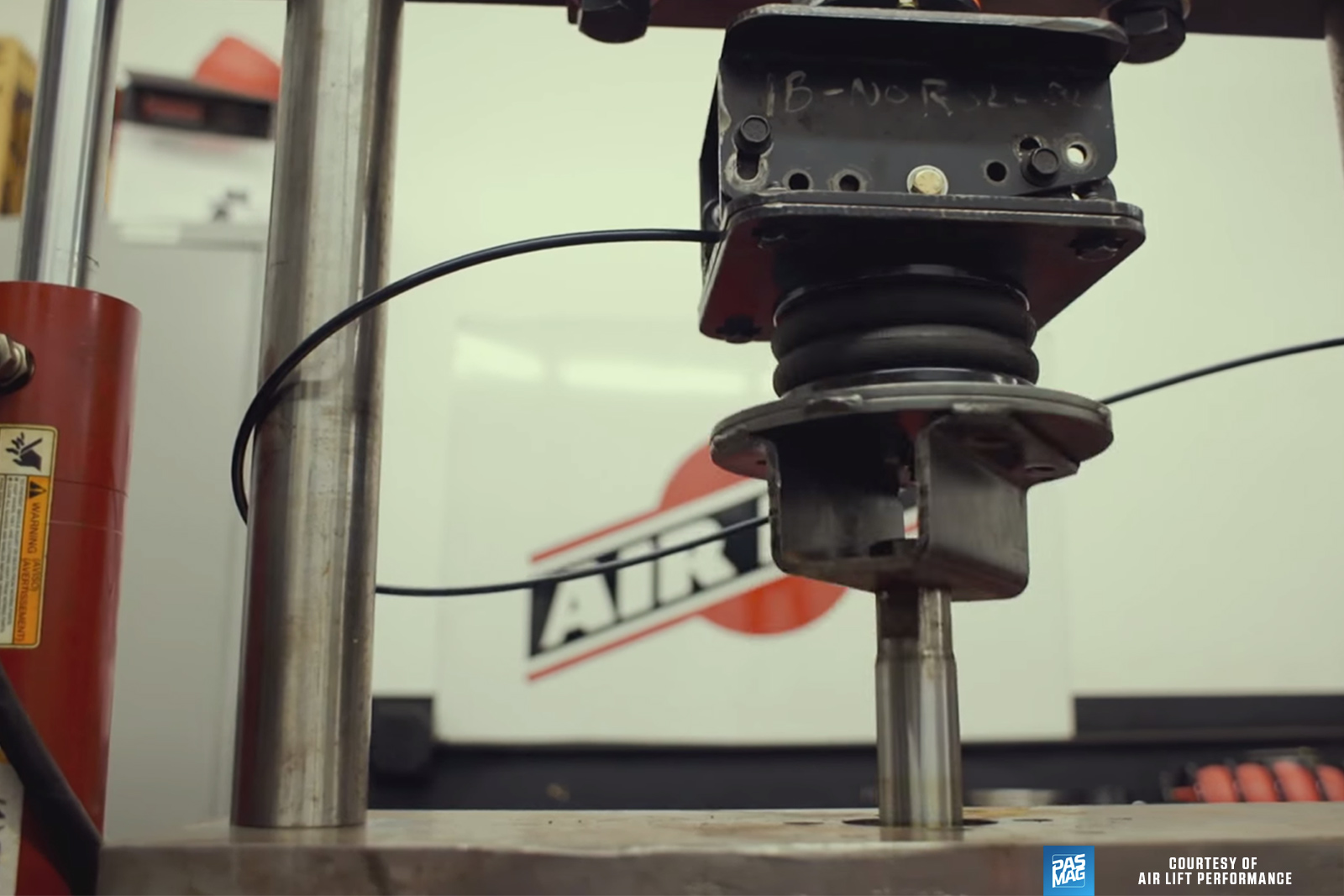 You mentioned your stuff goes through a lot of review once you have it installed and tested. What's the most common thing that sends you back to the drawing board?
The thing that makes us go back to the drawing board is what air spring we're able to fit in there, and if the advanced planning group isn't happy with what air spring fits, and they want something else, then it's going back to the drawing board and asking how we can achieve this. That's a case of market perception, and making sure the market is happy with what they're getting in an appearance sense. When they pull it out of the box, what is their expectation? What are they planning on getting? And does it work with whatever size wheels they decide to choose? We're definitely in the industry where big, wide wheels are important. So if we have a spring that is longer and affects the ability of people to have wide wheels, that's a start-over point for us.
How long does it usually take to make an air suspension system from scratch on a new platform?
From an assigned business case that says "go ahead and start doing this," it's about six to eight months, assuming there aren't any hurdles in the way, or unique testing that needs to happen.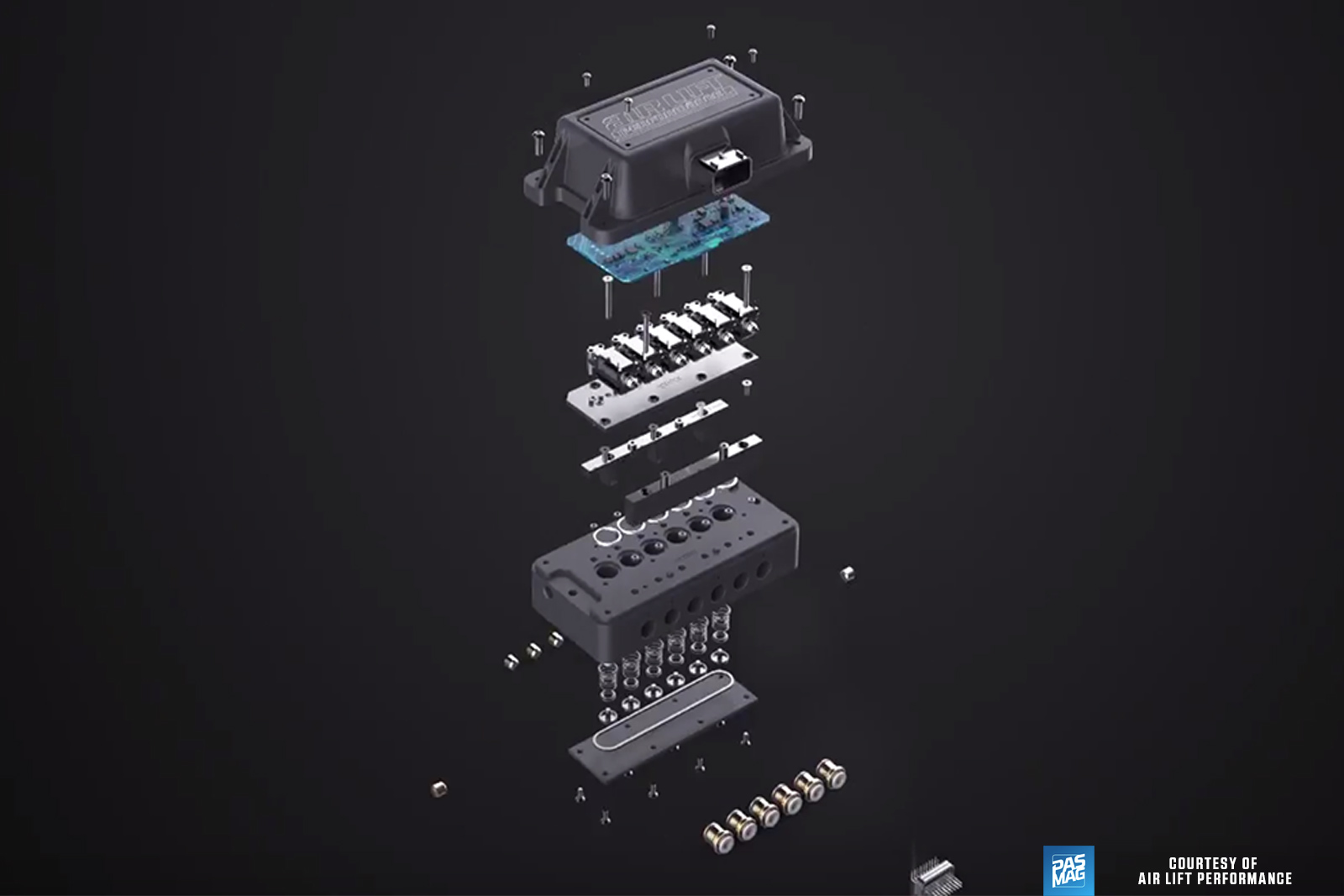 So what does Air Lift Performance do to ensure you have an edge over your competitors in the market?
Marketing, testing, and developing a solution that fits, works, and lasts. That is one of our key differentiators. Some competitors have a product that does work, however sometimes the way they apply it isn't in ideal conditions for people who just bolt it in and go. Sometimes they just need to read the instruction manual, and if they don't, they're going to have problems. Yes, we have some of that as well, but a lot of what we spend our time on is a simplified solution to make the customer experience easy and enjoyable.
Find your car to see the kits Air Lift Performance has for you at www.airliftperformance.com.