Joe Zamora-Fish's attention to detail creates a titanium masterpiece
Joe Zamora-Fish (aka @builtbyjoe) is a guy who appreciates quality parts when it comes to building cars, and he's not the type of person to cut any corners along the way. That much is evident when you take a look at his S14.5 240sx with the LS swap that he built himself. One peek under the engine bay and you know right away that Joe has an addiction to titanium, which made Dress Up Bolts the perfect partner for his finishing touches.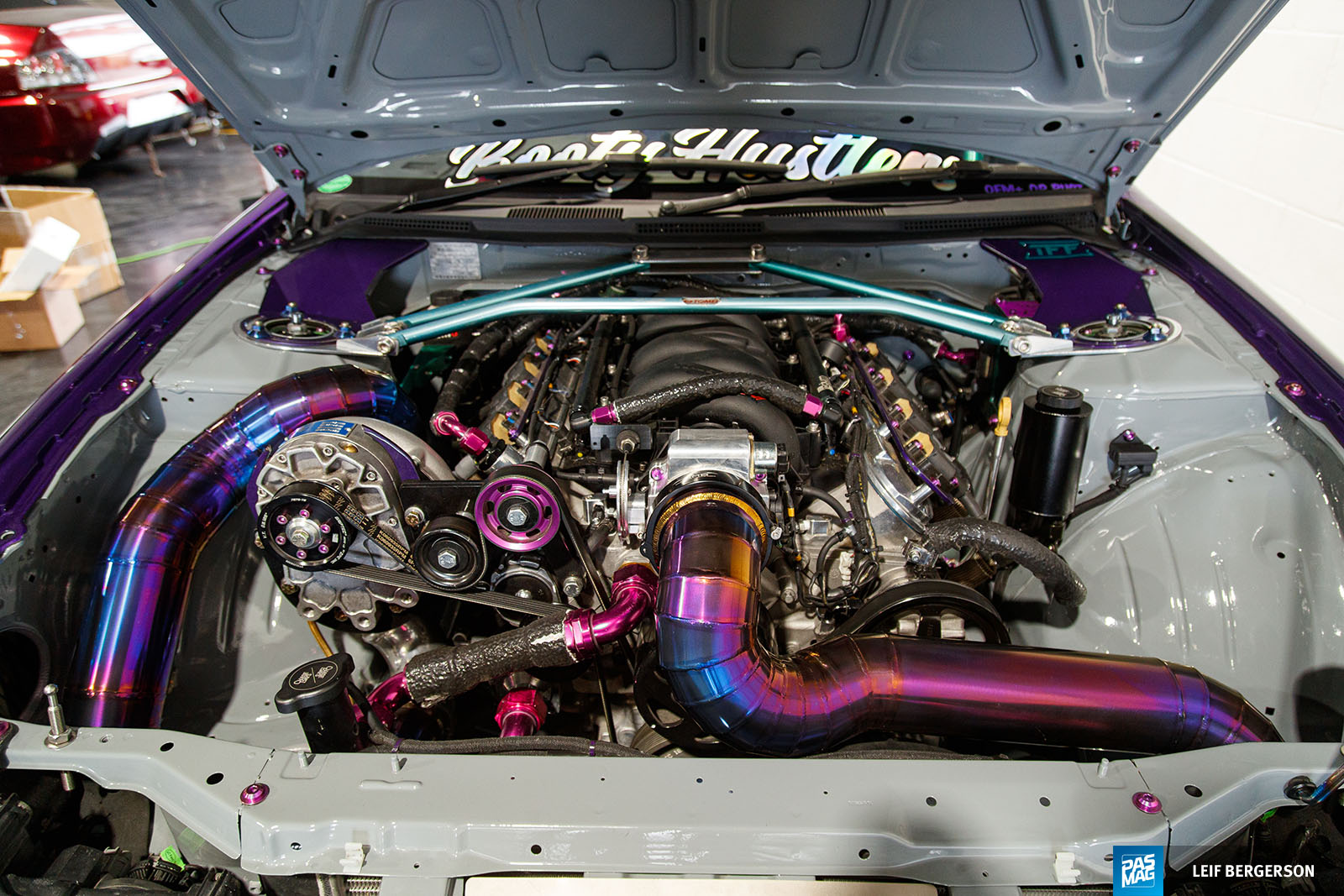 Joe is really big on earning things himself and working hard to reap the benefits. As soon as you lay eyes on his S14.5, dubbed "Silvette," you can see his attention to detail and personal craftsmanship on display. For a little while, he was stuck on how to take his build that extra step further, but that's when he happened to have met the team from Dress Up Bolts.
Dress Up Bolts was a perfect fit. Joe was looking to spice up his engine bay, and at the time, he had looked at a few options, but most of them were just the same standard hardware designs with colors added. When he met the Dress Up Bolts team and saw that they had their own bolt design, extensive quality control, and huge selection of hardware. He knew it was the right fit to bring the uniqueness a step further. He was sold.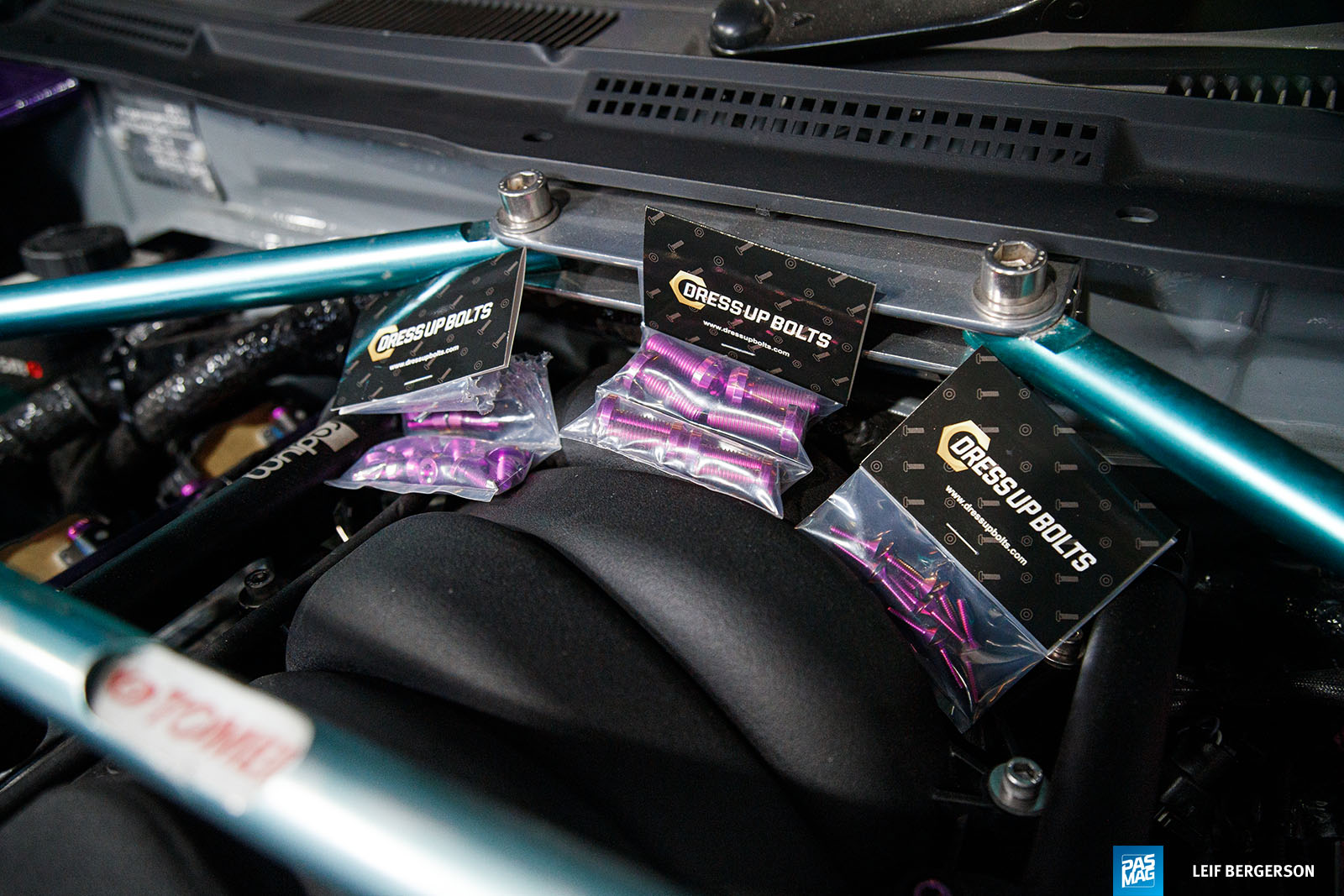 "There are going to be many changes to Silvette moving forward," says Joe. "With show season nearing end and SEMA just around the corner I will have some major exterior changes. Also will be changing some of the powertrain for extra power and handling. The interior is shaping up to be exactly what I pictured but who knows, maybe some carbon pieces will be making their way slowly into the cabin." Whatever the next changes are, we know Dress Up Bolts will be used anywhere possible for those finishing touches.
As featured in PASMAG Issue 166. Click Here to order.
Photography by Leif Bergerson (@chiefleif)
---
PHOTO GALLERY