Photos by Andrew Bohan & Papadakis Racing
We pause our amazing, regularly-scheduled automotive parade for a momentary look into the past; back to a time before the Internet, before the dawn of cellular telephones, before email, before aftermarket parts were only a mouse click away.
We felt a need lately to investigate the dawn of the import car craze, to locate and interrogate figures who've been there, done that, and set achievements so high they're still talked about today. Not the people merely in the scene; the people who created the scene; the Legends.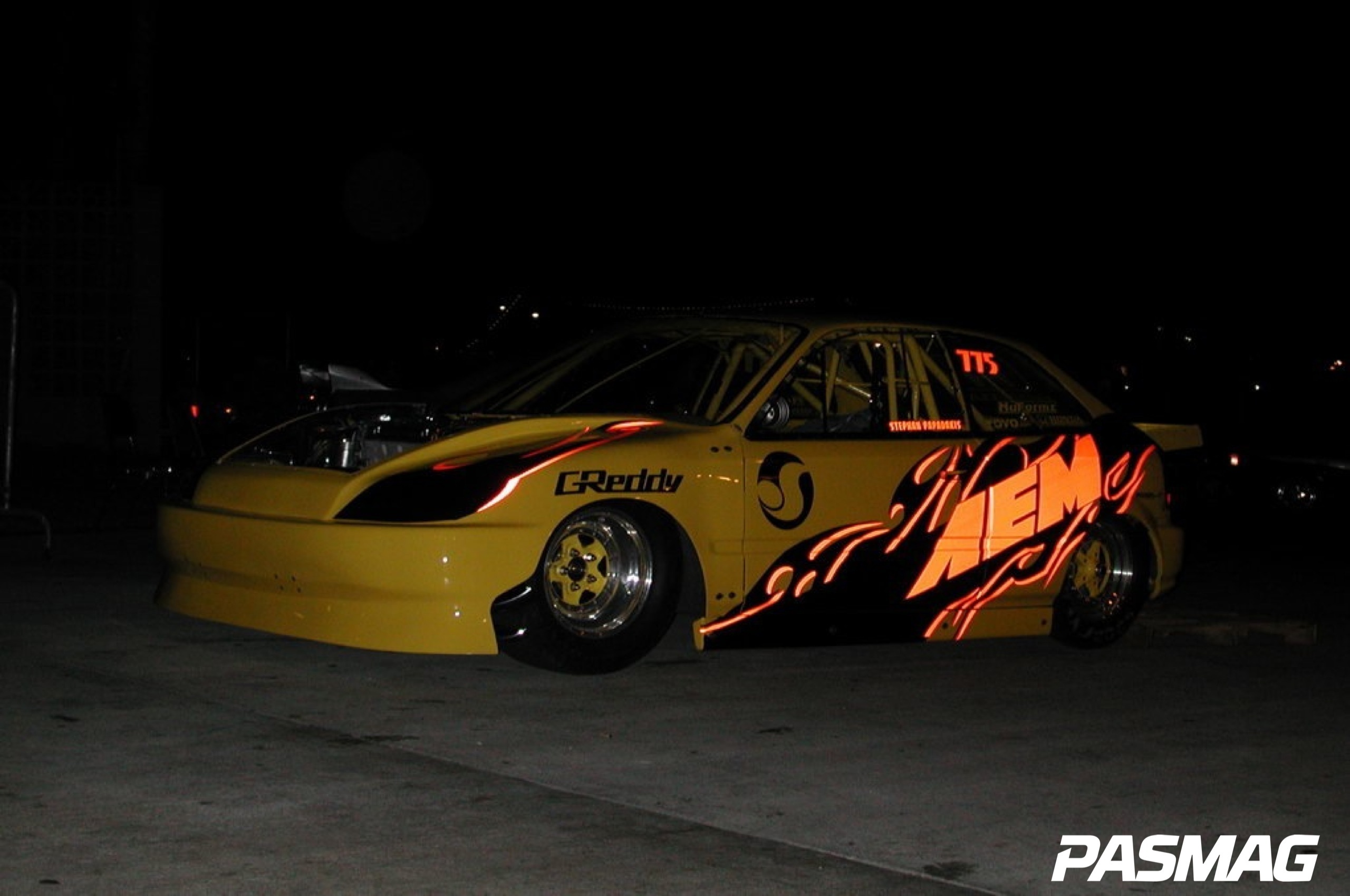 We've audaciously planned to catch up with some of the legends of the sport compact tuning scene – people who have reshaped the industry with their vision and drive – to share ther story.
To this end, we've tracked down Stephan Papadakis, our first feature in an esteemed list of legends. Although he's most recently been spotted driving a K20-swapped 1989 CRX at NASA Honda Challenge events, savvy folks will be quick to recognize him as the owner and proprietor of Papadakis Racing, and probably know him best as the manager of Formula Drift star Frederic Aasbo's turbocharged rear wheel-drive Hankook Tire Scion tC team.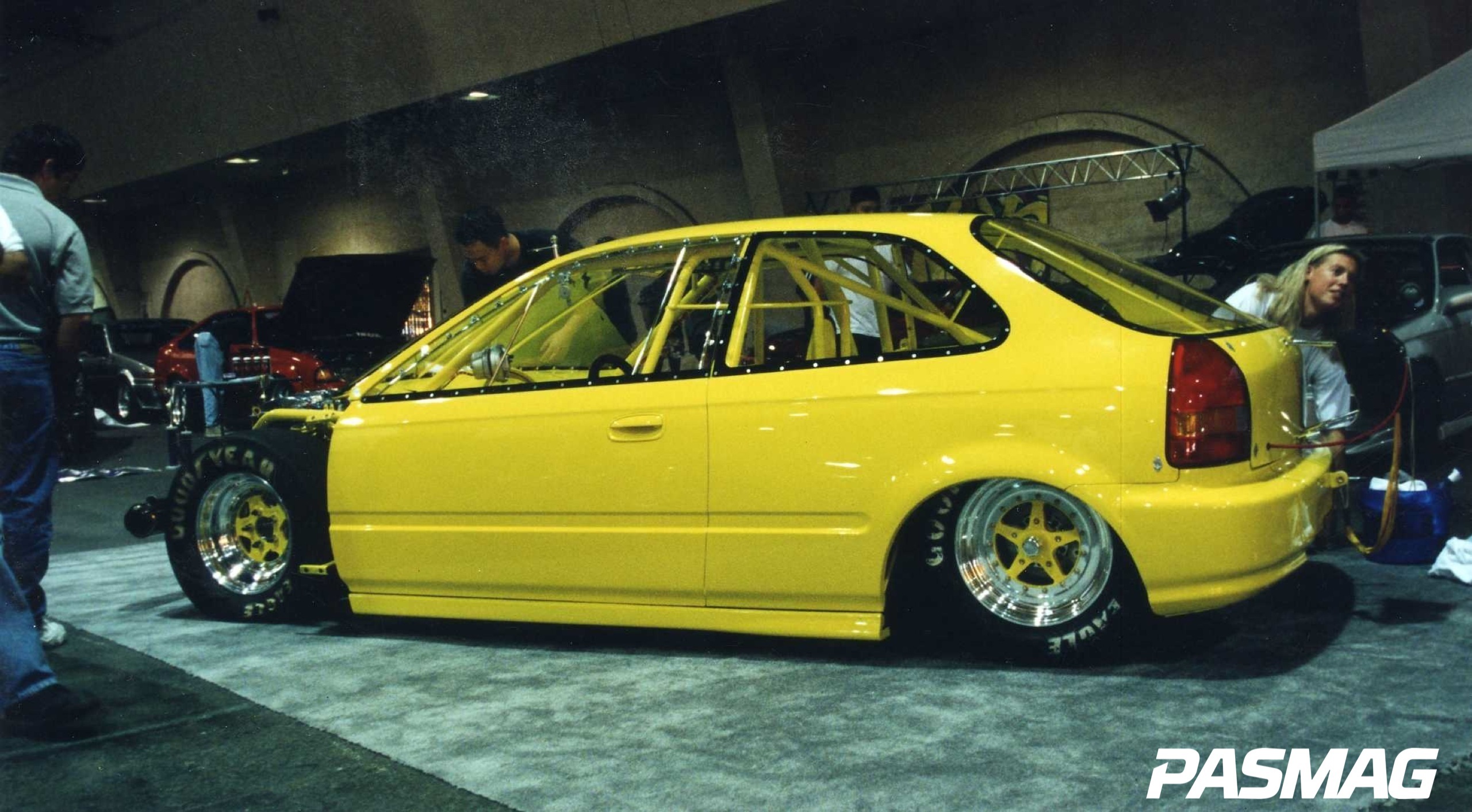 Before that, in 2007 and 2008, he was the builder of two-time Formula Drift Champion Tanner Foust's Nissan 350Z. He also built the truly insane, 800-horsepower Toyota NASCAR-engined rear wheel-drive Rockstar Scion tC, which Foust piloted in 2009 and 2010. He even spent time behind the wheel at Irwindale's "House of Drift" as the driver of the AEM Honda S2000 drift car.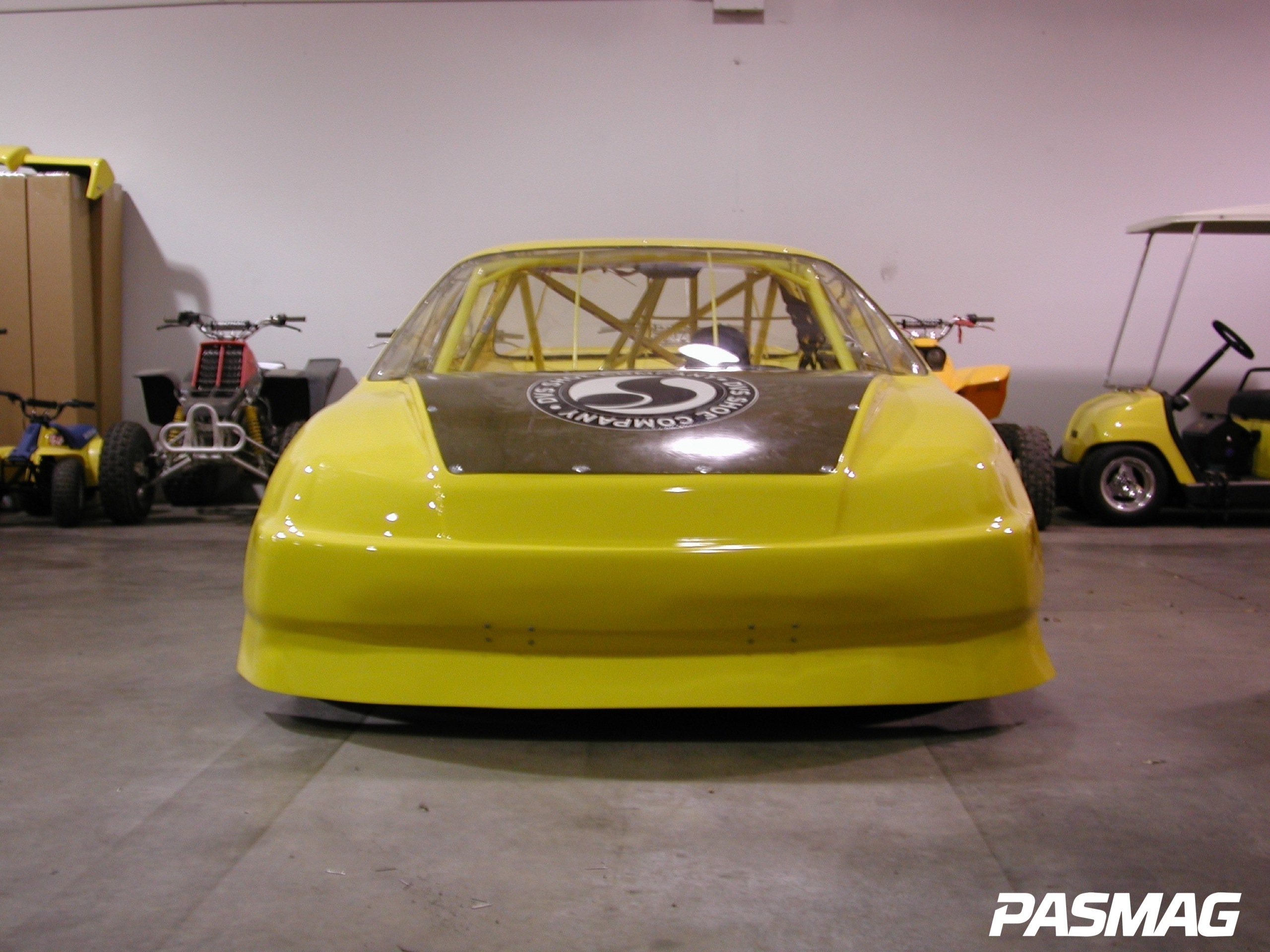 Born in New York but thoroughly converted to a SoCal surf and snowboarding enthusiast with a house in Redondo Beach and a race shop in Hawthorne, he's been in the import car scene long before Honda Civics were threatening to break out of the 10-second bracket. We snagged him and peppered him with questions about how his automotive obsession began, what it's been like, and his advice for youngsters in the biz.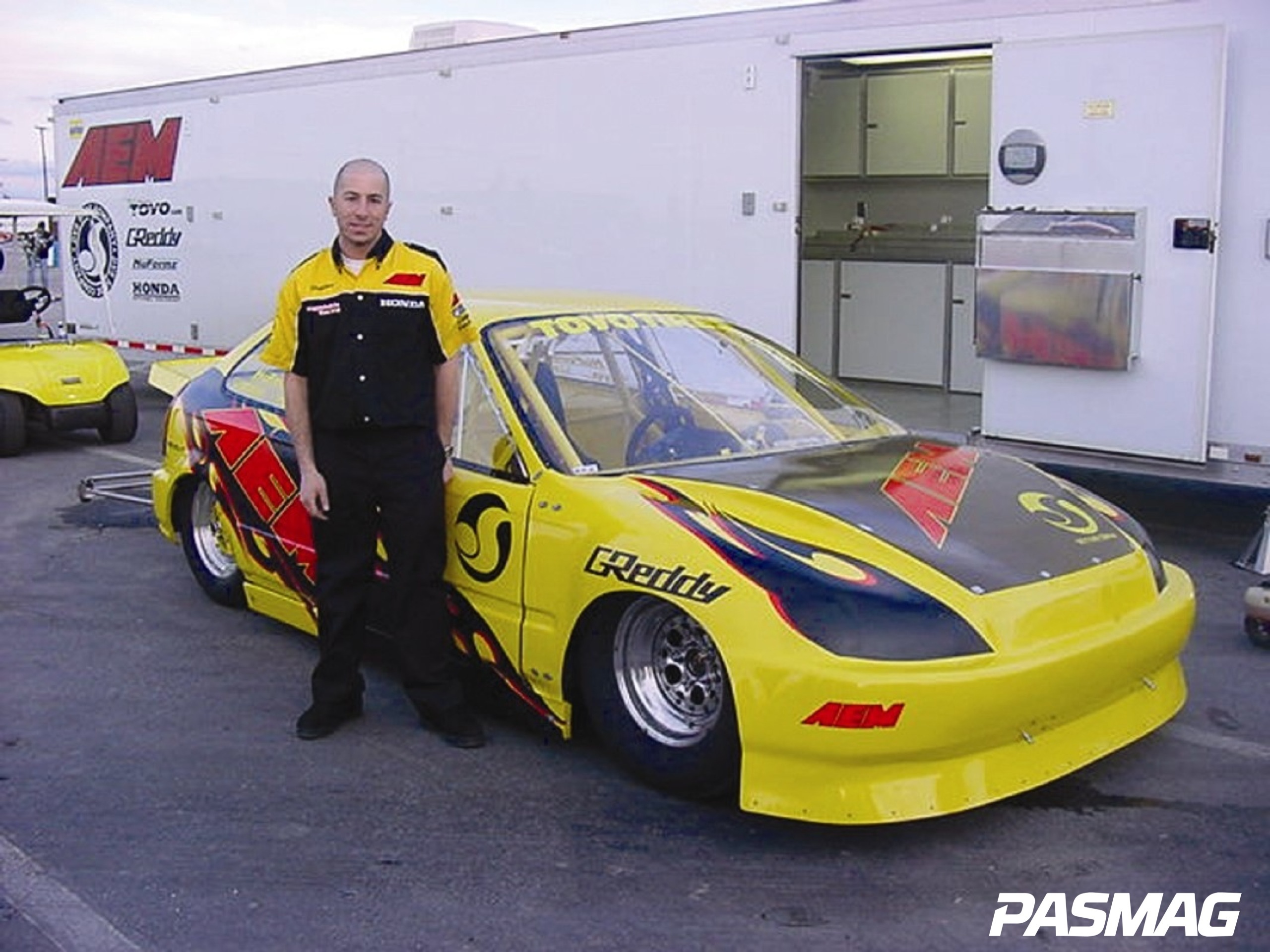 PASMAG: When did you first realize you wanted to work with automobiles?
SP: From the age of 10, I was playing with RC cars. Around 13 I got quite serious about off-road RC and wanted to race them professionally. Here in California we had a few pro RC racers at the time that I raced with. When I turned 16 and got my first car, I realized that real cars could be modified and were more fun than the scale versions. My focus turned to my Honda Civic.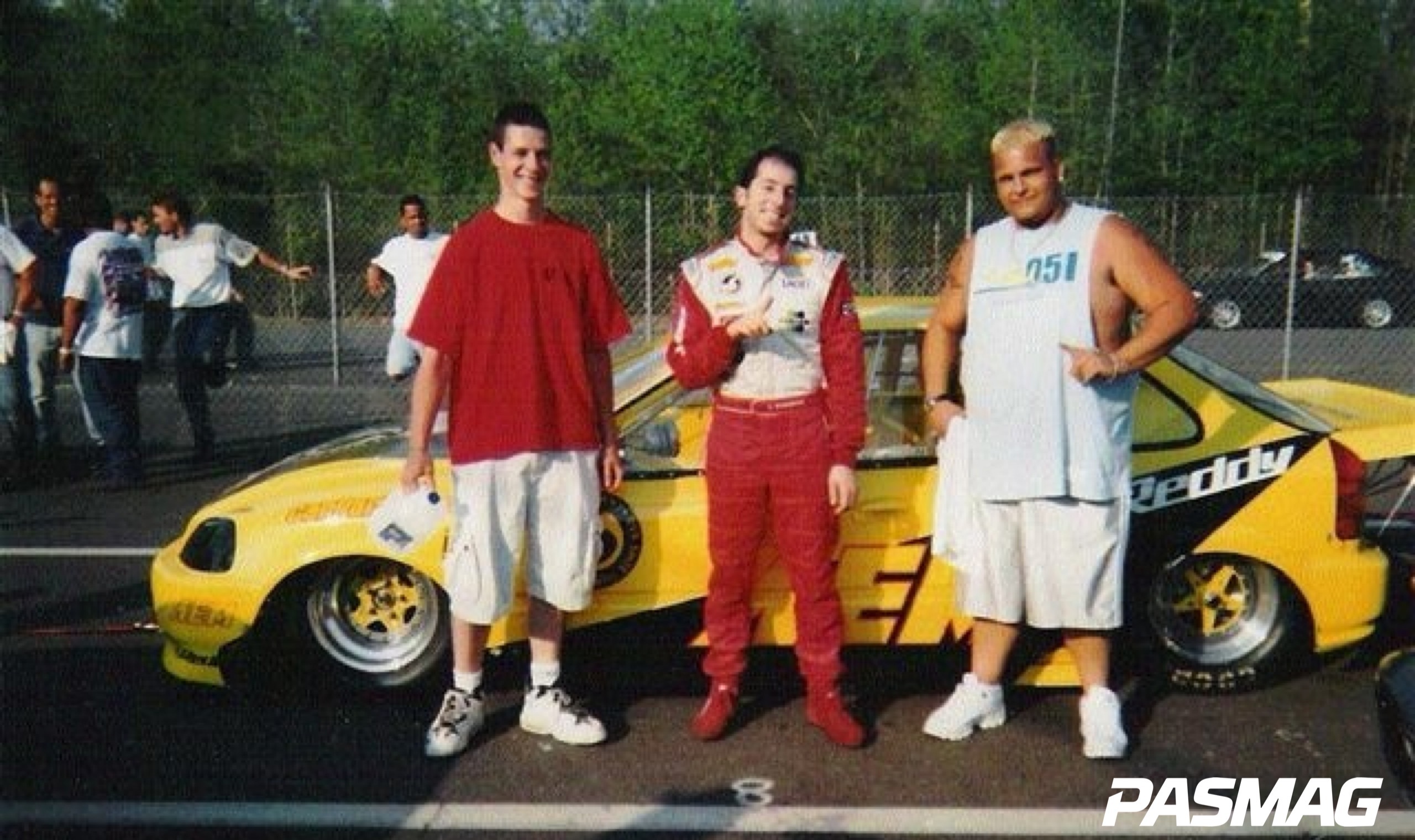 PASMAG: What RC cars did you have?
SP: I started with a Tamiya Frog when I was quite young, maybe 11. I had to assemble it. Soon after, I switched to an Associated RC10 – way better. Over the years I had Losi trucks, Associated trucks, RC10 road chassis with the T-bar suspension and others I have forgotten.
PASMAG: What was your first project vehicle?
SP: I was fortunate that my Grandmother bought me a two-year old 1991 Civic Si in '93 when I turned 16. She and my mom thought it was a good, safe, economical car.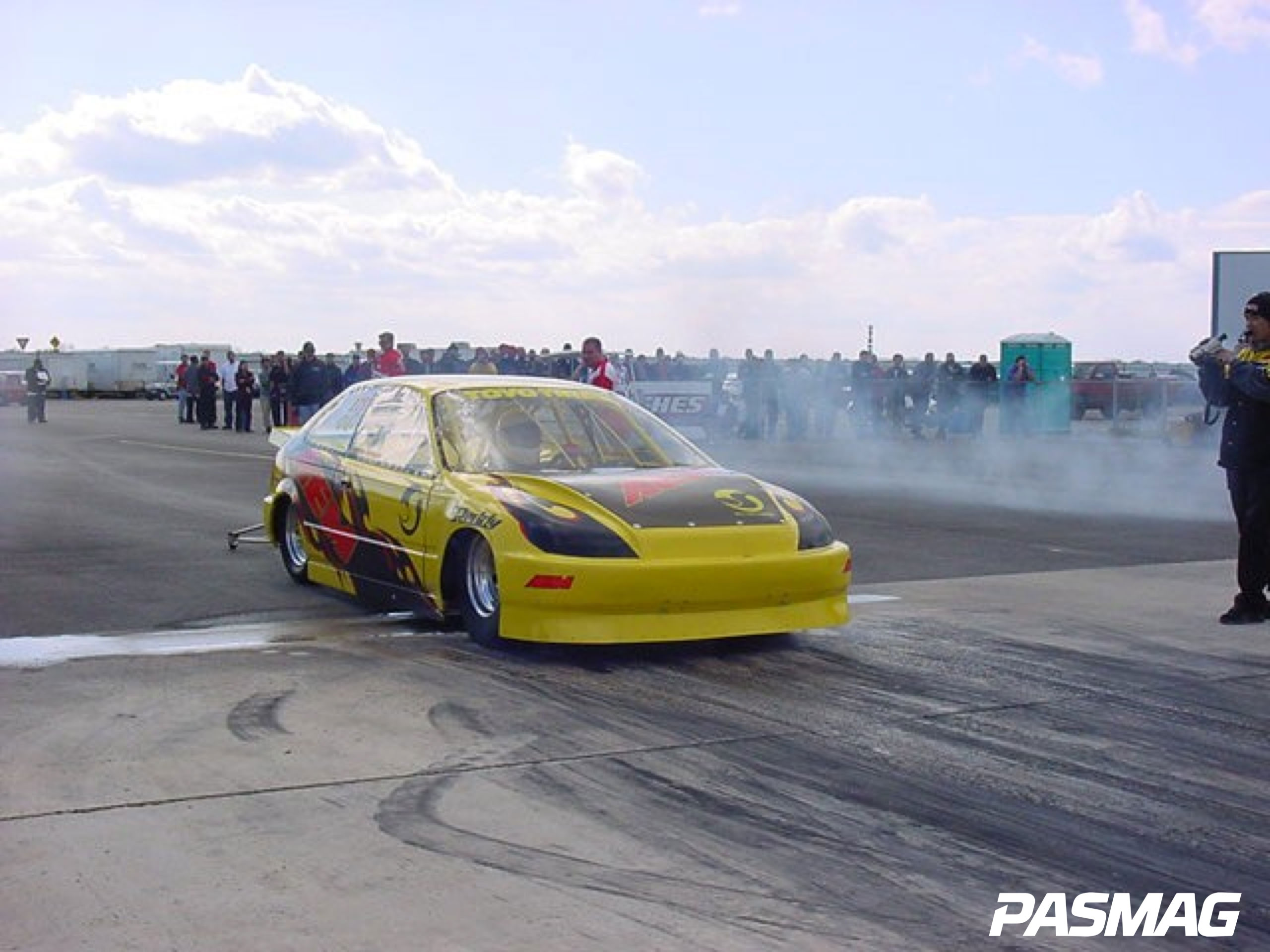 PASMAG: The 90's are regarded as the heyday of the import car craze, but at that time did you feel you were engaged in something trend-setting?
SP: Everything to do with real cars was new to me. At that time there were a few local shops, many modified cars on the street and several friends who regularly attended the street races. To me the trend was already evolved. I was just the new kid getting into it. It was not until I graduated high school and really focused on racing and working in the scene that I realized that the industry was growing and centered in L.A.
PASMAG: Today, it seems like almost every possible swap and conversion has been already mapped out, but what was it like then, not knowing where to turn for accurate information or properly fitted parts?
SP: Back in the '90s everyone was working to build the fastest and most unique engine conversions but without any instructions. Few were good at this: Myles Boutista from Revhard and Charles Madrid from Pit Crew Motorsports were blazing the engine swap trail at their respective shops. They had some of the first Integra and Prelude engine conversions in Civics and CRXs around '93 and before.
At that time many shops were attempting swaps but often customer's cars were left unfinished due to a lack of knowledge. We had a small group of good mechanics in L.A. that people from all over California, Arizona and Nevada would travel to for their engine swaps.
Turbo Magazine would often do editorials on these engine-swapped cars. This would be the main exposure for the good shops and mechanics. My shop was called Honda Pro located in Santa Ana, California.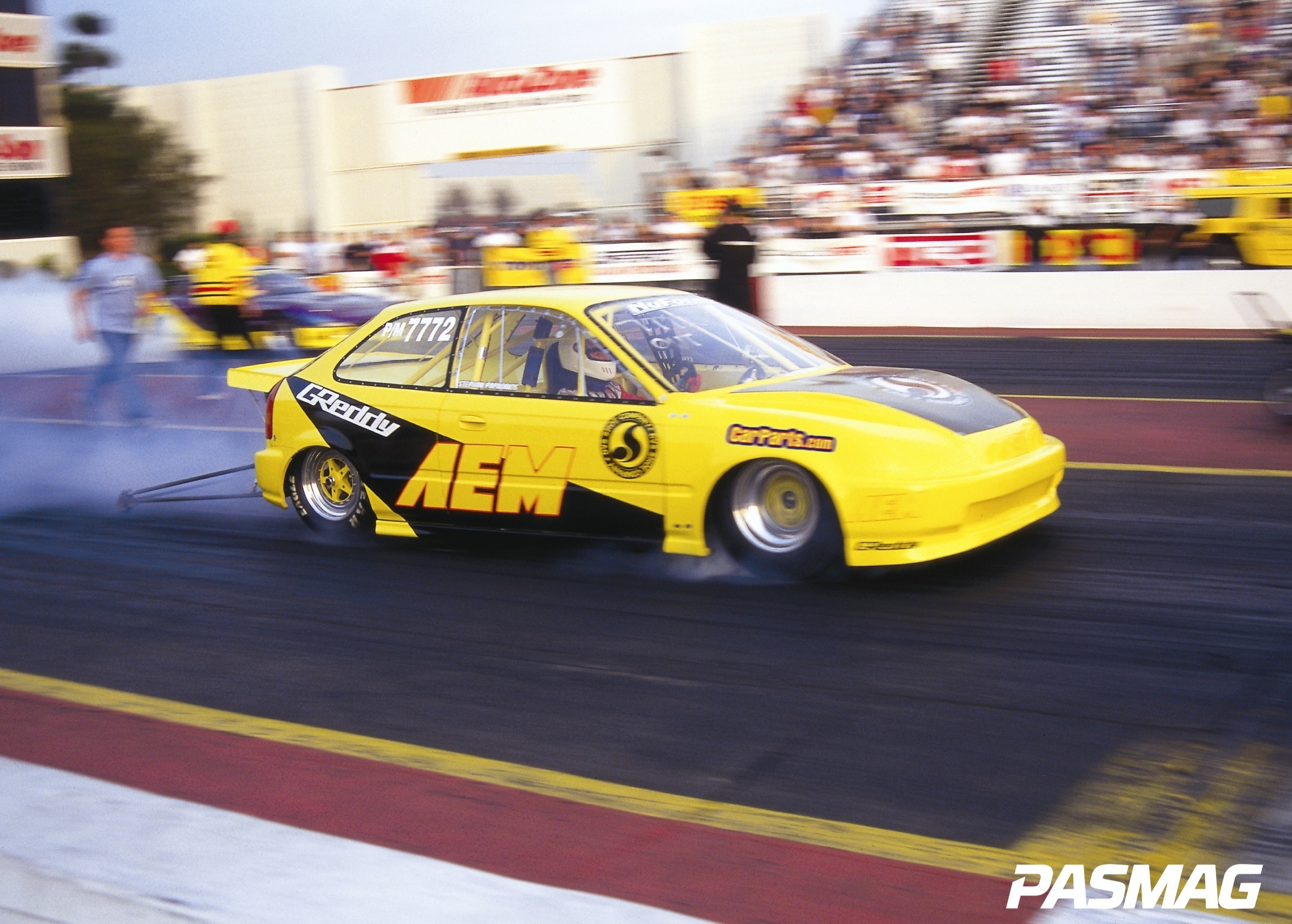 PASMAG: How would you characterize the relationship between your team and your sponsors over the years? Has it changed much or has it remained the same?
SP: We still have a close relationship with our sponsors and use their products on our race cars. Even at huge companies like Hankook Tires and Scion, the marketing guys and girls are passionate about the automotive aftermarket. We have worked with AEM Electronics, ACT Clutch, Motegi Wheels and SPC Performance for over 10 years – ever since our drag racing years. What has remained the same are passionate companies that build quality products. We have a close relationship with these companies and their employees.
PASMAG: If you had to guess at just how much money you've spent over the years what number would you toss out?
SP: Fortunately, the last 10-plus years the money spent is through the race team and I've been able to make a living doing this, but from 16 to 22 years old I spent every dollar I made - outside of food - on my cars. I lived at home or a girlfriend's house so I didn't need to pay rent. My first job was at JG Engine Dynamics so I could learn more and get better deals on engines.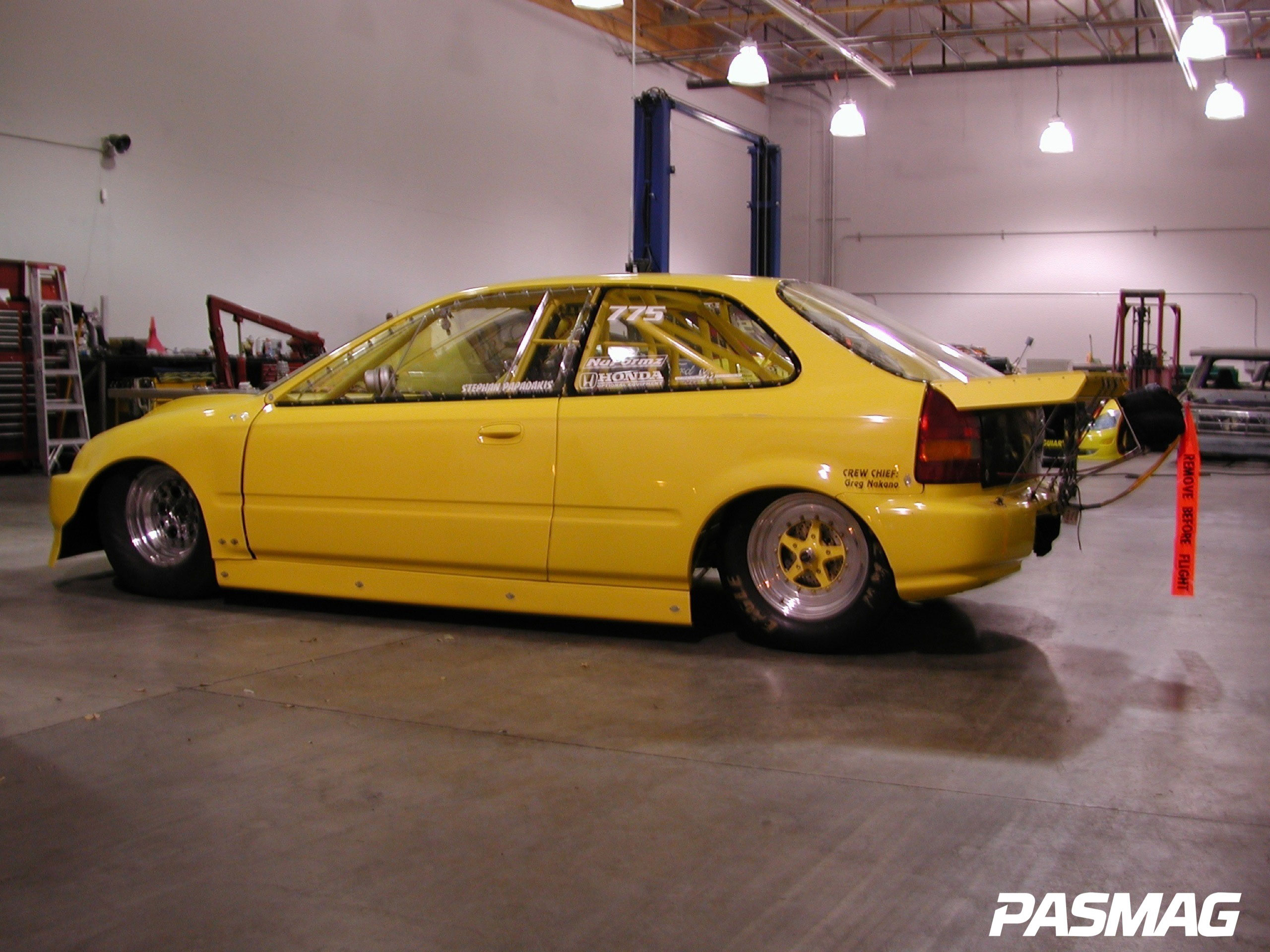 PASMAG: Of the cars you've sold or parted out to build new ones, which one do you miss the most?
SP: My most emotional car is first 9-second yellow hatchback Civic which is still intact and mine. The NASCAR V8 Rockstar tC1 drift car is owned by Scion and they store it in their private museum in Torrance, Calfornia. The one that I shouldn't have let get away was the 2001 Civic coupe drag car. I sold it to some clown that couldn't drive it well and later changed the body to an Accord.
PASMAG: Have you ever had a major falling out with a sponsor after using their product(s)? Give us an idea of what happens when insufficient engineering meets the real world.
SP: We pride ourselves in not just using products from sponsors, but also helping development by using them in our race cars. We have had some failures that might have cost us a round or two, but that is part of the job we do – use the parts to the limit and give our feedback so the company's products can evolve and the whole industry can benefit. We are the ones with data-logging, a crew of techs to work on the cars, and tangible results to give feedback to these companies' engineers. Customers of these products don't want to develop parts on their cars. They shouldn't have to. We do that for them.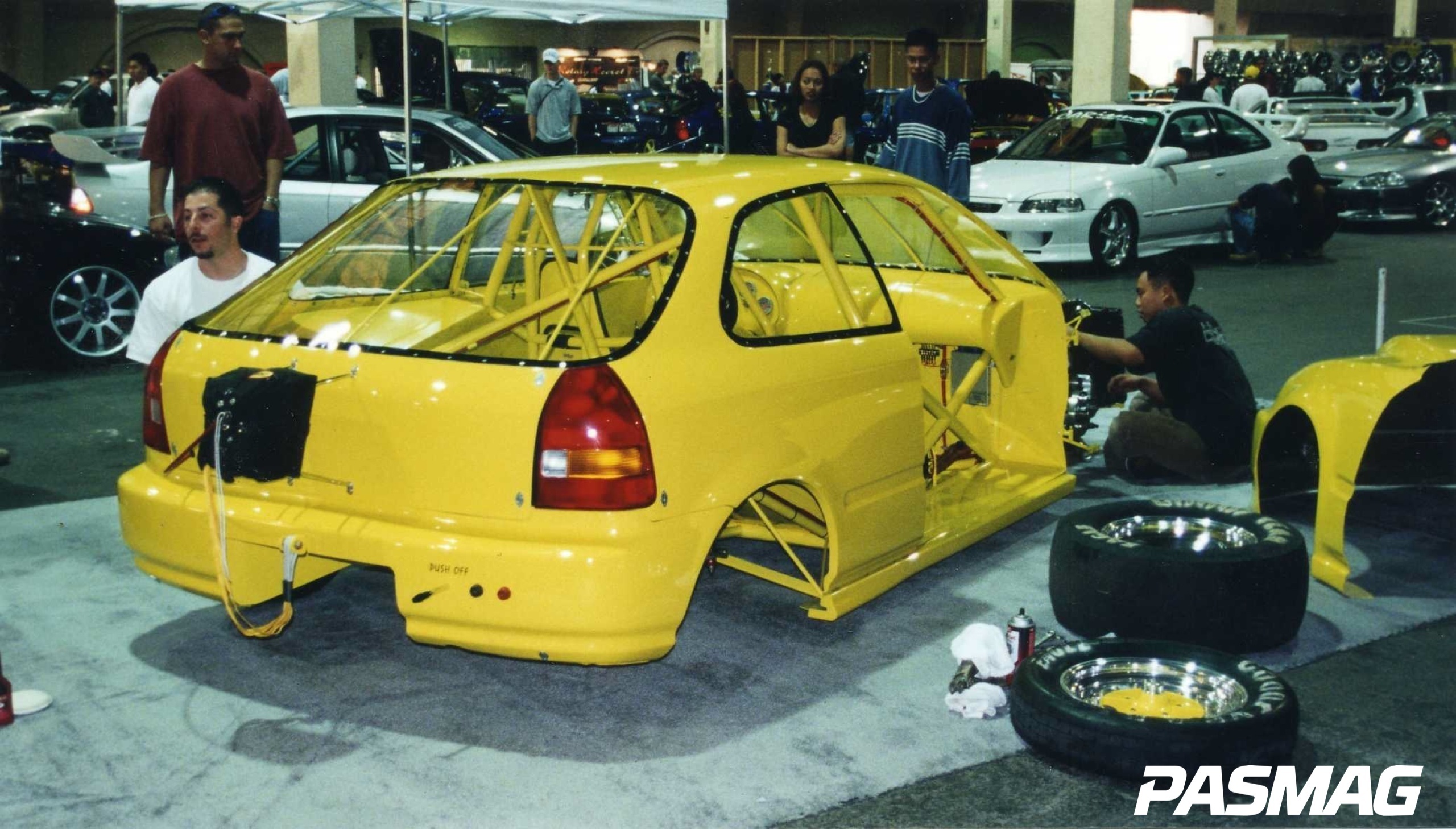 PASMAG: What would you regard as the high point of your career so far?
SP: Of my driving career, it would be racing the IDRC Finals at Pomona, California, partnered with the NHRA; racing the FWD Civic against Adam Saruwatari in his RX-7 and Eddie Bello in his Porsche. It was at the height of import racing at the most iconic drag strip in the world.
PASMAG: Who were your biggest influences?
SP: John Concialdi from AEM, Javier Gutierrez from JG Engine Dynamics, Frank Choi from Battle of the Imports. Shaun Carlson from Nuformz. All are innovators in the scene.
PASMAG: What's your greatest accomplishment?
SP: Turning my hobby into a career and being able to employ a few people along the way.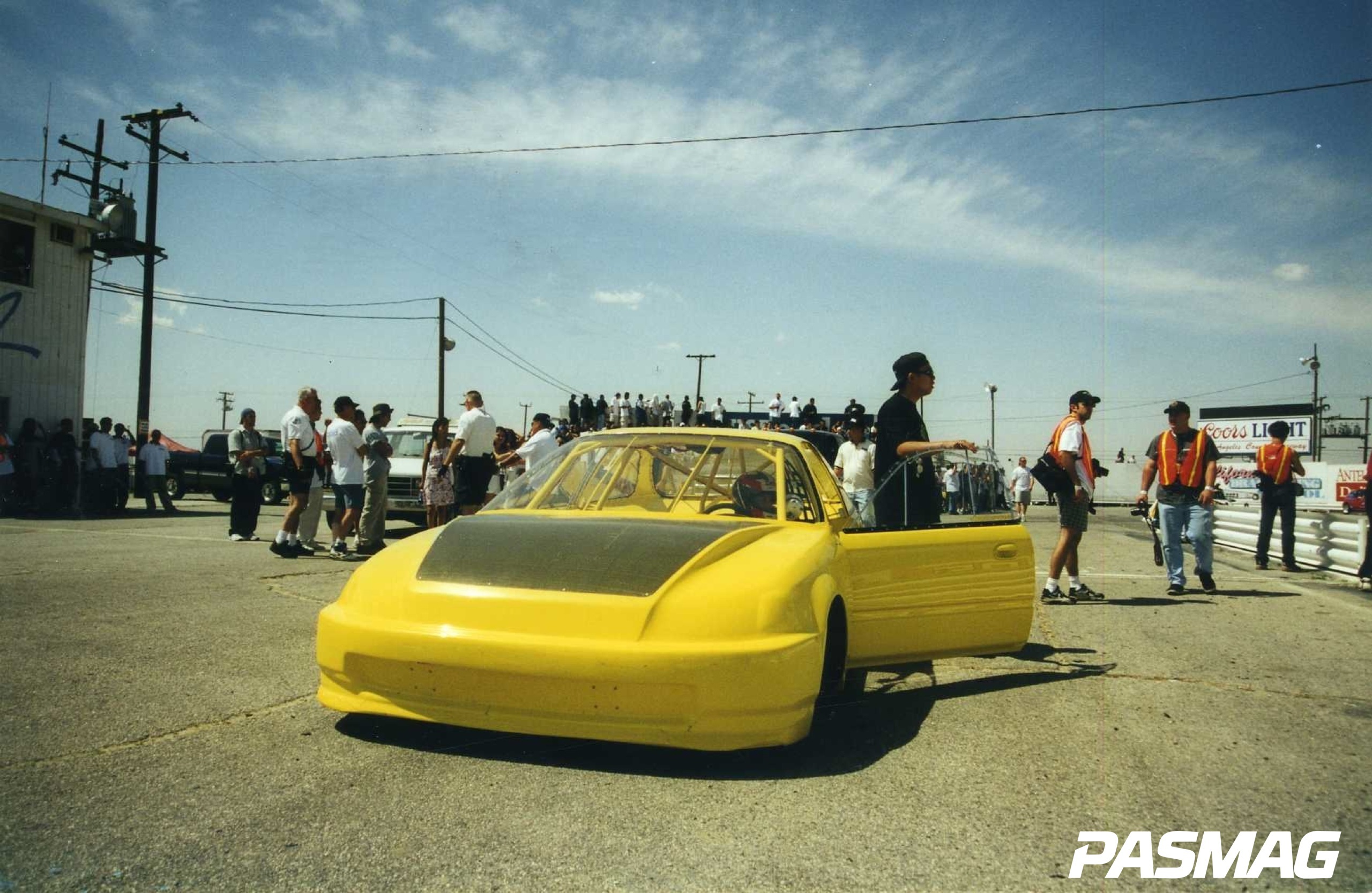 PASMAG: What were your biggest surprises?
SP: When the import car scene became the sport compact industry and some auto manufacturers actually built cars that enthusiasts wanted: the Evo, STi, Scion FR-S, etc. And Honda not being the brand anymore.
PASMAG: Toughest challenges?
SP: Building drag cars that no one has built before. Front-wheel drive traction, competitive RWD drift cars from FWD chassis. Getting good four-cylinder parts from traditional-V8 manufacturers.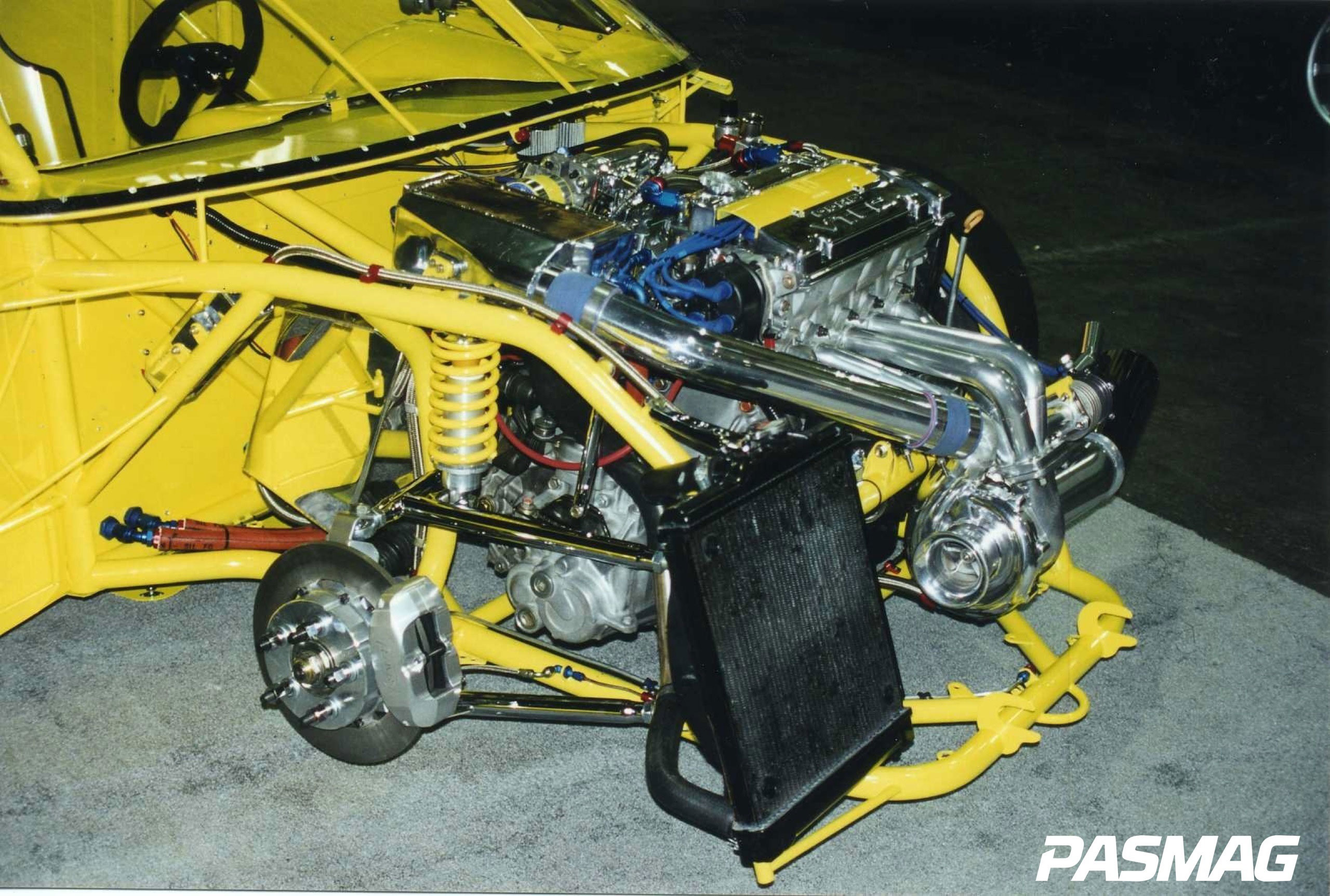 PASMAG: How did you progress from drag to drift, to builder and beyond?
SP: The transition happened over several years. During our 2004 to 2005 drag racing season I was learning to drift on the side. In 2006, after 10-plus years of drag racing I was ready to do something different. We switched the team to 100% drift that year. We hired Tanner Foust, who was in his second year in Formula Drift at the time, built him a 350Z and I drove a Honda S2000. Tanner was the A driver and I was the B driver and crew chief. We realized Tanner was the true driving talent and my time was better spent building and tuning a car for him. When we started to work with Scion in 2010 I devoted 100% of my time to building the tC for Tanner and running the team.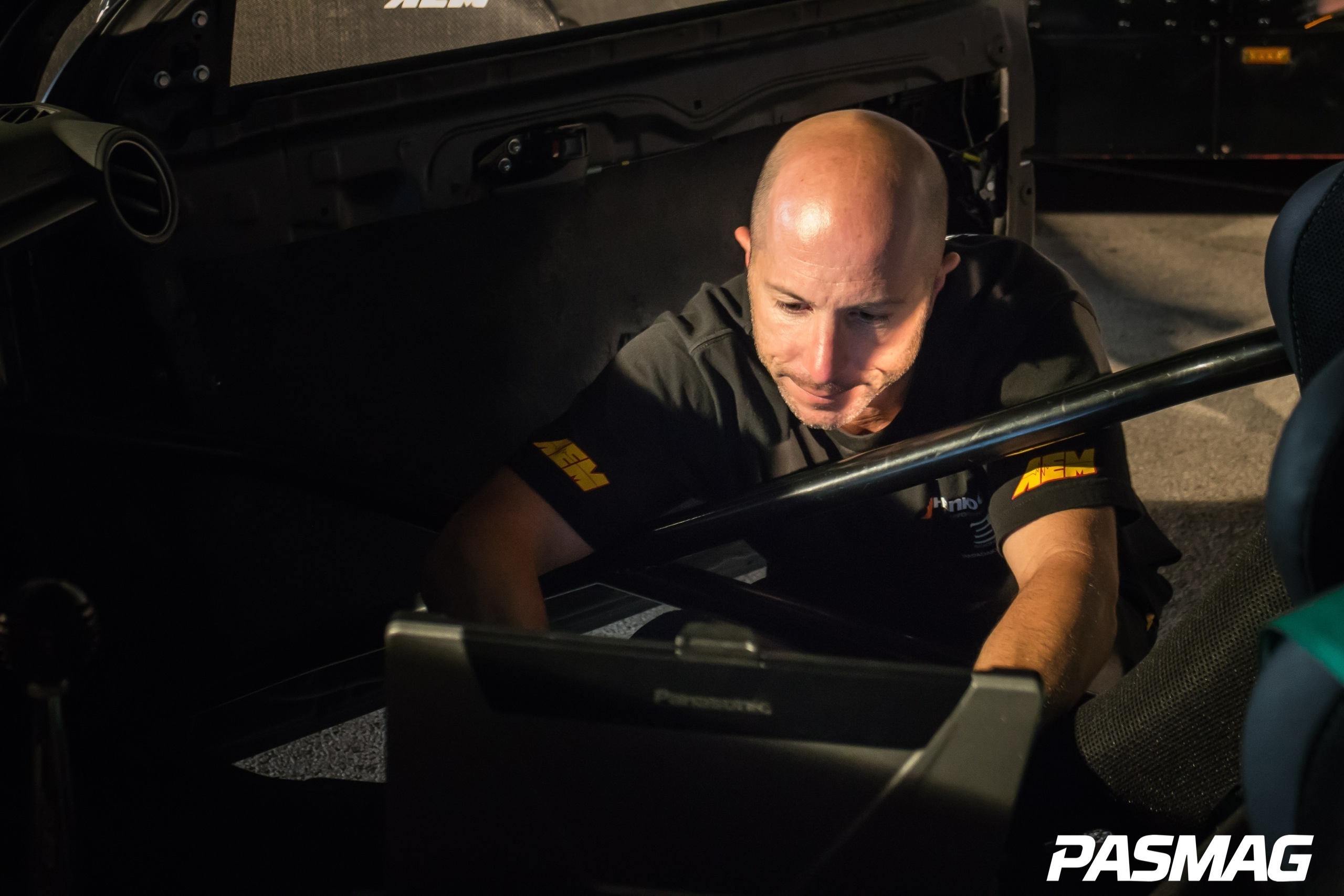 PASMAG: What is the most important innovation you've seen / used / been part of?
SP: When I started going to Battle of the Imports drag races in 1994, everyone thought a 13-second quarter mile was the limit of front wheel drive capability. Our 9-second tube chassis Civic built by Shaun Carlson was the most innovative project I've been a part of. It shocked the whole industry with its performance.
PASMAG: What impact did the late Shaun Carlson have on your life?
SP: I was just a garage mechanic until I met Shaun. He taught me the importance of the details and marketing yourself. He was also a great friend. We shared a shop for a few years, were roommates, and partied together many times. My life wouldn't be the same without him having been in it. I do remember one time with Shaun, getting ready for the 1999 SEMA show. We were just finishing the yellow hatchback to debut in the Battle of the Imports booth at SEMA. We were working a week straight with very little sleep. The latest time SEMA would let a car enter the Convention Center was Monday at 6 p.m. After that, they laid down the carpet in the isles. Well, we had worked straight through the night and finally got the car loaded up in Upland, California at Shaun's parents' house, where the car was built. At 2 p.m. on Monday the car was finally loaded in the trailer and started the four-hour drive to Las Vegas. We could have short-cutted [the build] a bit, but Shaun wanted to use every last minute and make the car the best possible. That was his nature. It was hard to keep up with, but that is why he always had the most amazing projects. He would spend the most money and the most time to make sure of it.
PASMAG: If you could start over again, would you do anything differently?
SP: No changes…it's been an epic ride with amazing friends.
PASMAG: What advice would you give to a young person who has an interest in building his or her own performance machine? What platform would you consider to be a good start?
SP: Modest budget - go with a used Honda from the '90s. I still love CRXs, but the '92 to '95 Civic and '94 and up Integra have the most aftermarket parts - but all these are pretty beat up and rusted if you don't live in Southern California. Other than that, just pick a car you connect with. That is the point – it should be an extension of your personality.
There you have it, from the 'local kid makes it big, goes fast' category of feel-good inspirational stories, Mr. Papadakis had the first FWD chassis in the eight and nine second range in the history of the world. There will never be another first like that. #pasmag