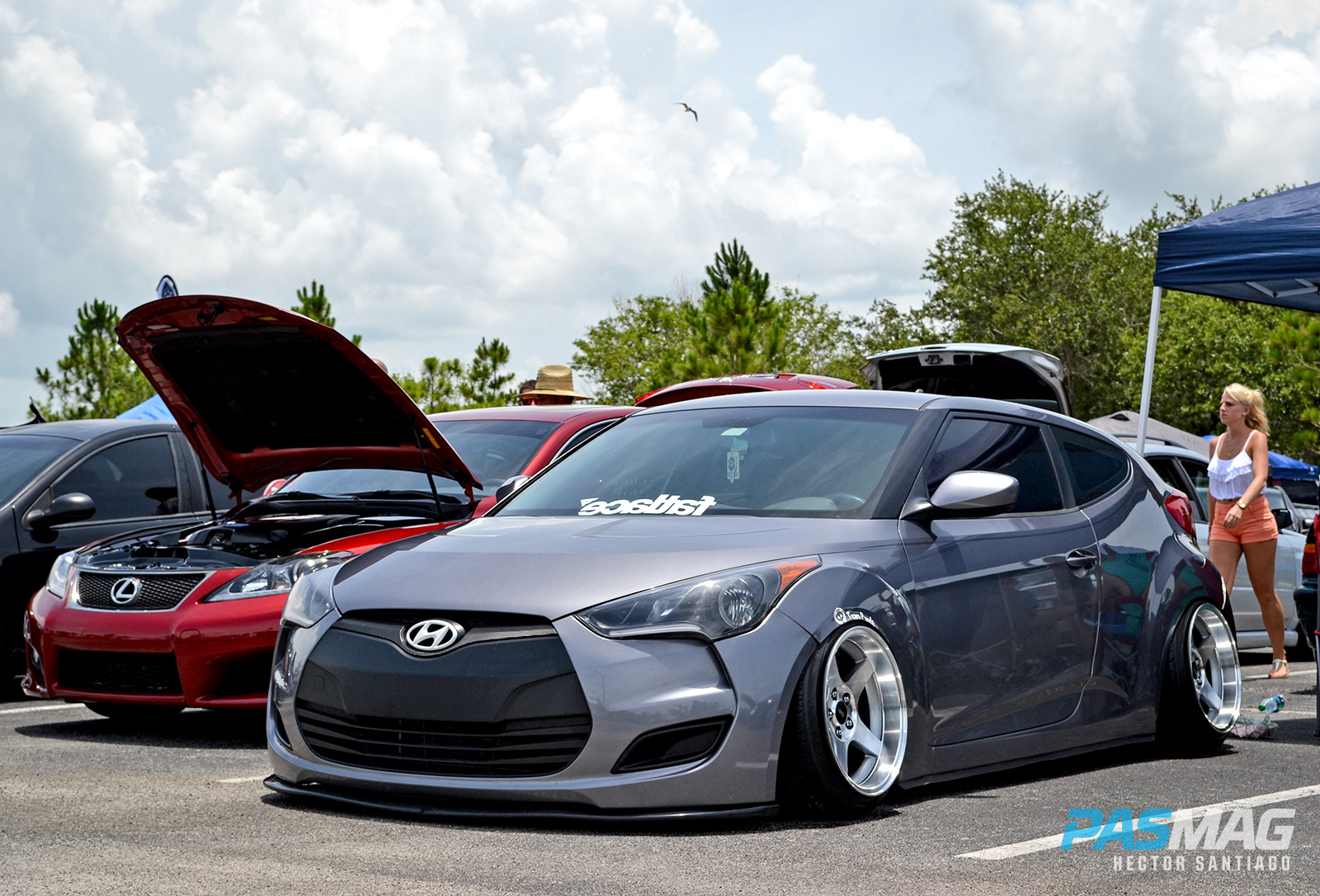 Written by KDMStance | Photography by KC Image, Chaoz Photo, Eric Eikenberry, Handsome and Philthy, JAGIMAGING
Ten years ago, the chances of you seeing a Hyundai or Kia at an import show were slim to none. Fast forward to 2014 and you are now practically guaranteed to see multiples from both badges. Gone are the days in which Hyundai made ugly, unreliable and under-powered cars. In 2009, the emergence of the Genesis Coupe signified that Hyundai meant business and people, along with the aftermarket, took notice.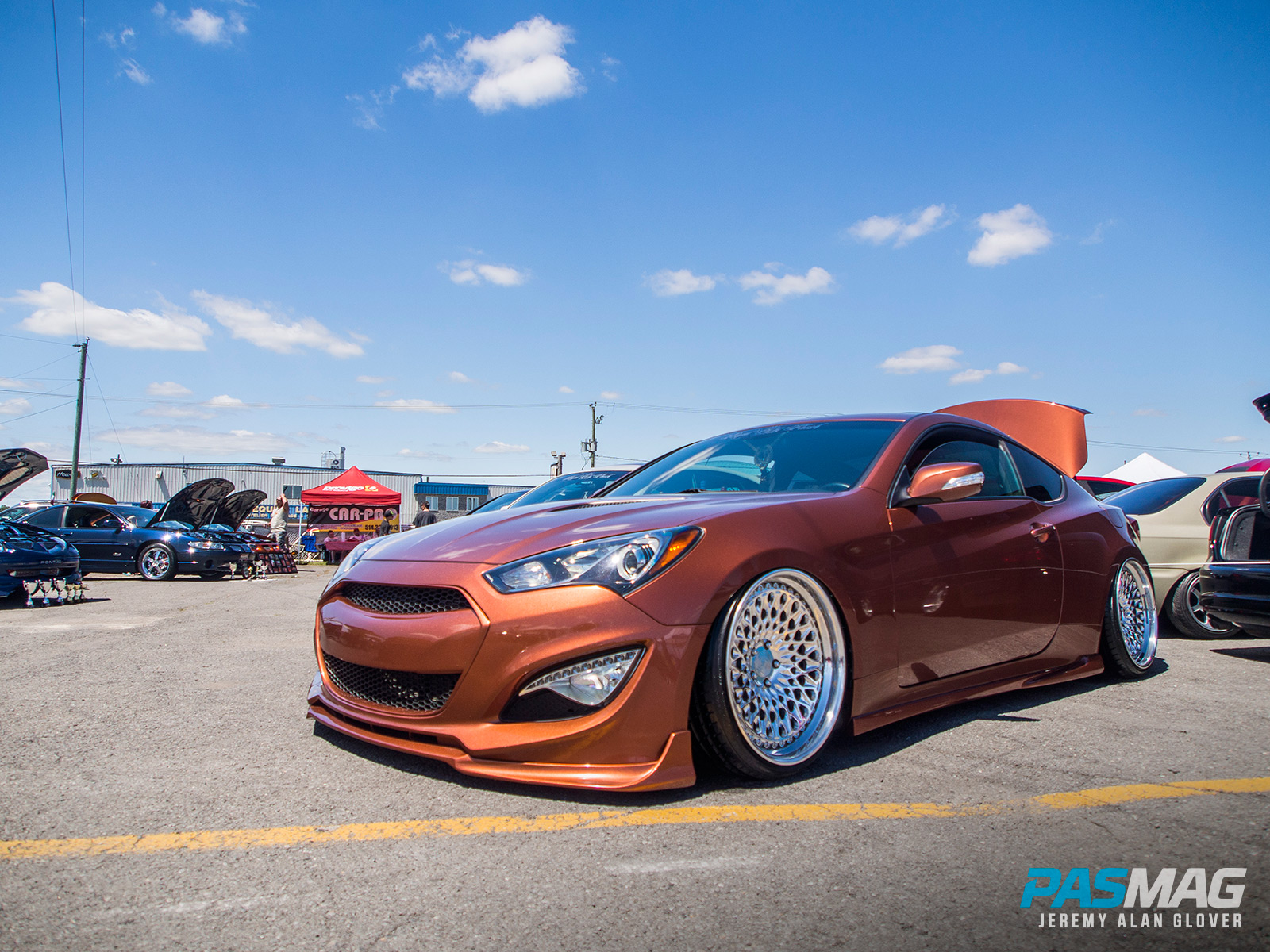 A beautiful design and a turbocharged engine? What? Around the same time, under the guidance of designer Peter Schreyer, Kia's cars began to appeal to a younger crowd as old nameplates like the Amanti, Magentis and Spectra were dropped, and new ones like the Forte, Optima and Soul came online.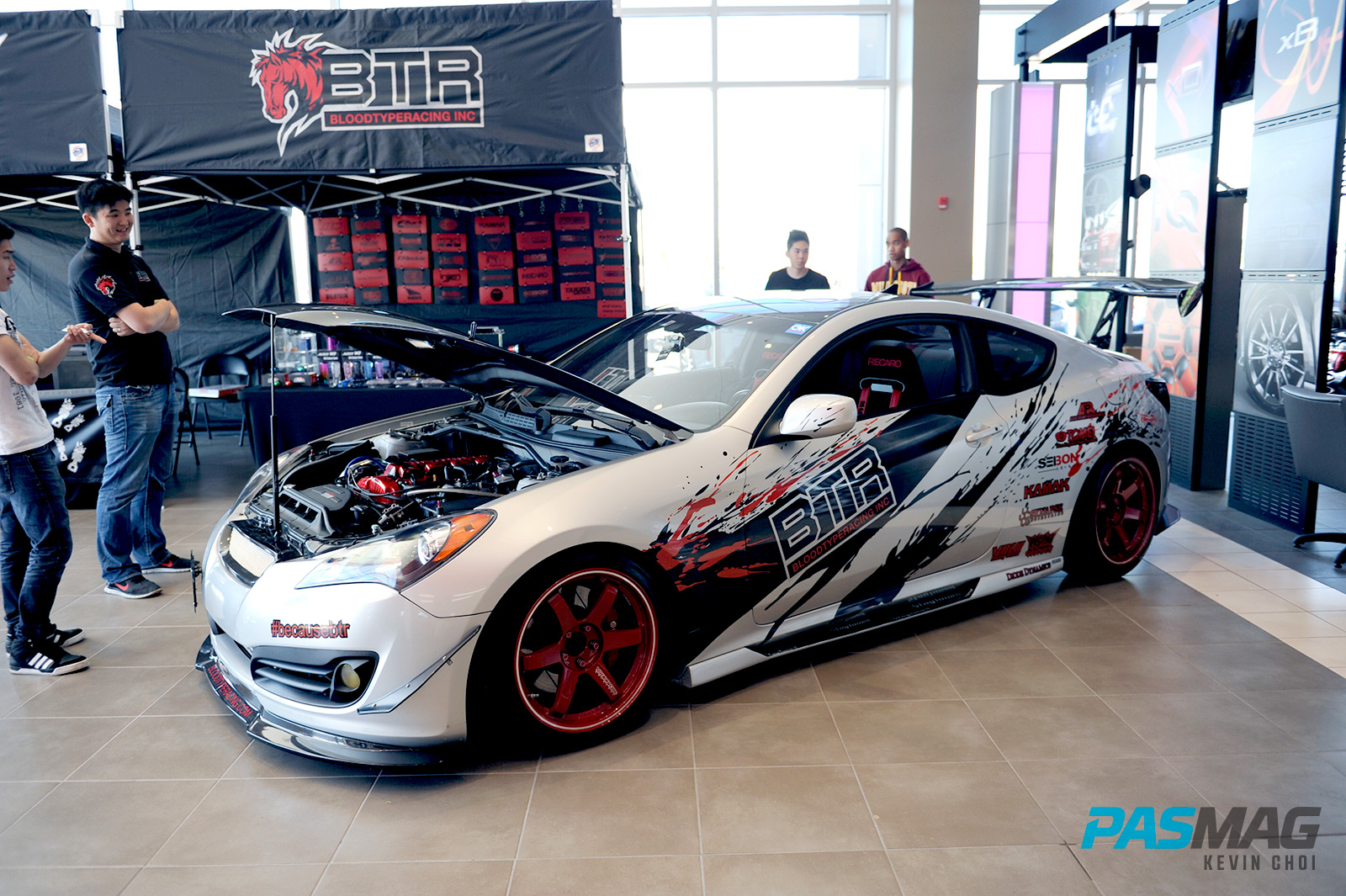 The KDM (or Korean Domestic Market) scene had arrived, but when I started KDMStance.com in 2012, entering a show still meant being tossed into the "Other" category. But with so many KDM enthusiasts already out there, we have truly raised the notoriety of the KDM scene so much that entering a show now means you will actually be entered under a "Best KDM" category. Major shows on the nationwide circuit now recognize the KDM movement and have adjusted their trophy offerings to reflect it.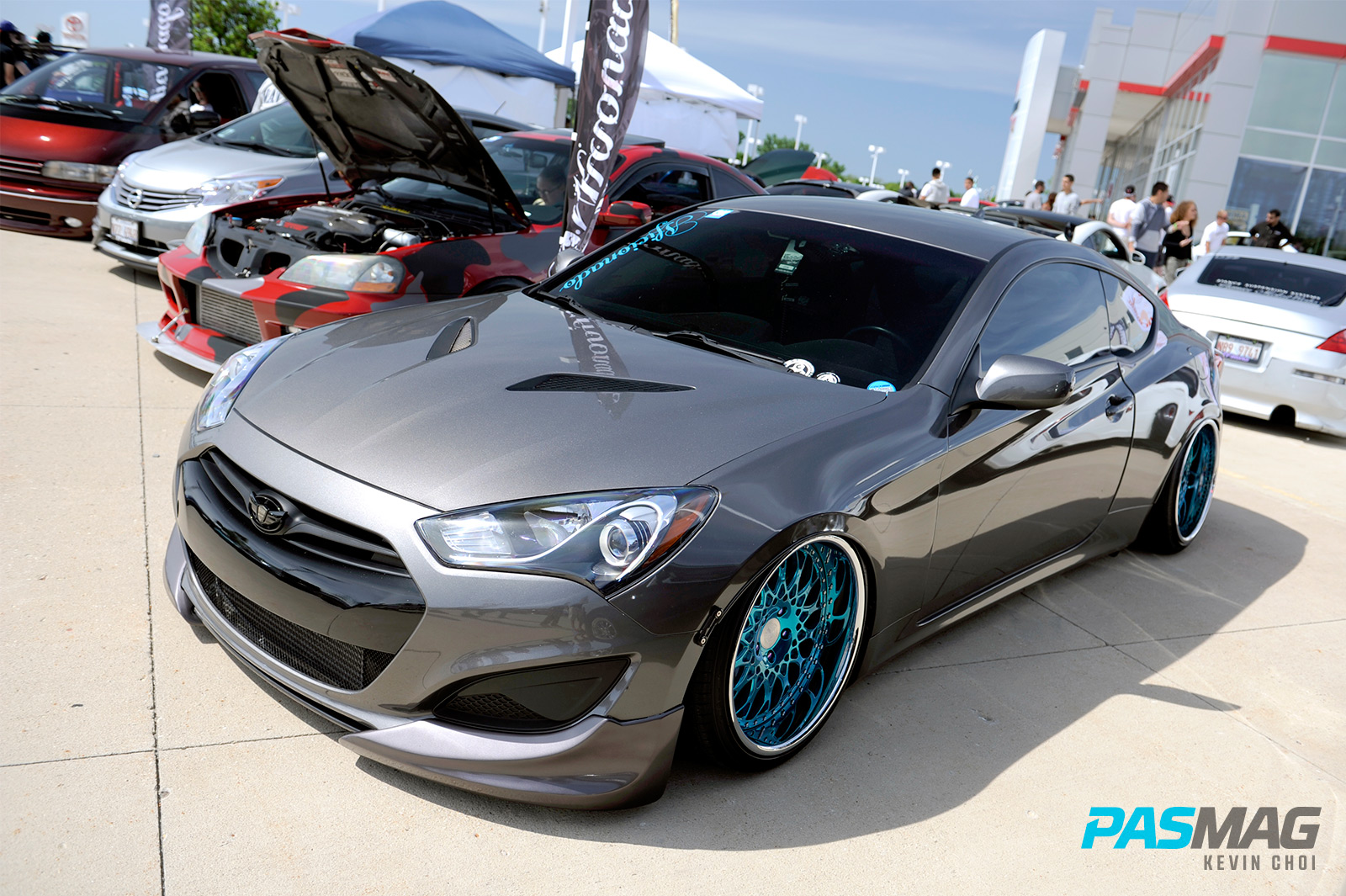 The aftermarket has also taken notice and they have begun supporting KDM. Let's take my situation, for example: when I first bought my Sonata, I did so to keep her as a family car knowing darn well I would be controlled by the fact that I could not modify it. Who would make parts for a Sonata? Two years later, she's bagged by Airrex, has a D2racing eight-piston big brake kit and many other mods. The same is now true for every other car in the KDM world – Optima, Forte, Elantra, Veloster, etc. – they are being slammed and modified all over the world.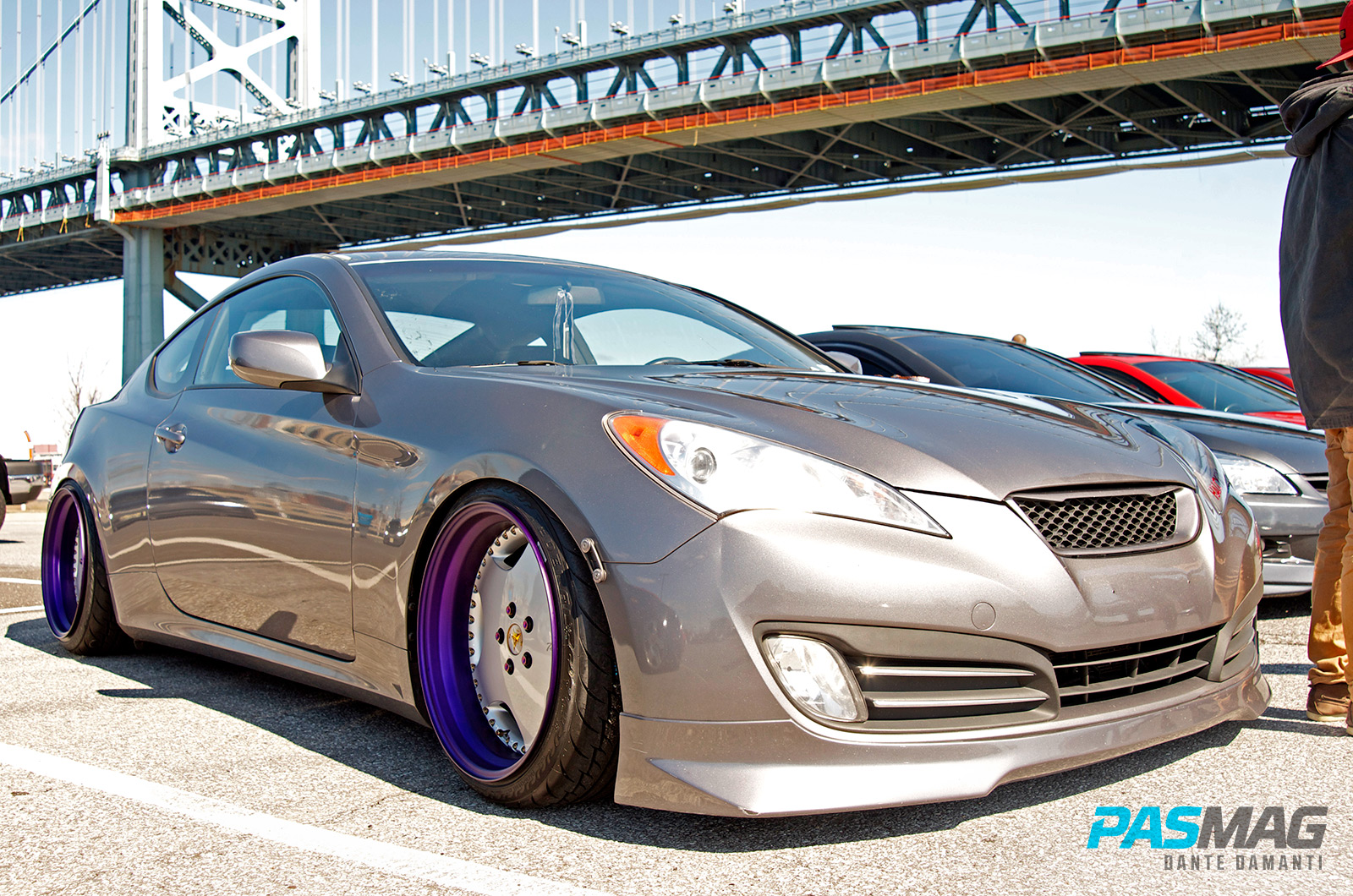 Whether it's a Genesis Coupe on the quarter-mile, a VIP V8-powered Genesis Sedan or a bagged Sonata, the fact is there's a new player in the import scene – KDM is here and doesn't seem to be going anywhere! In fact, it's growing daily.