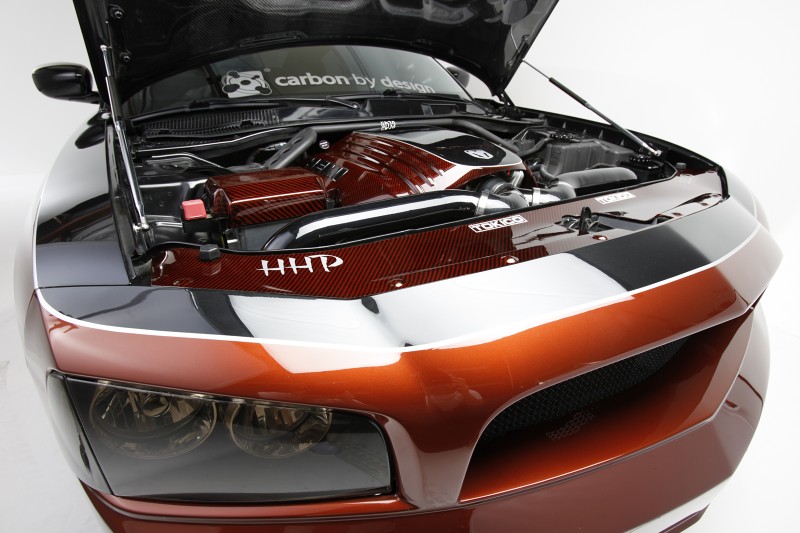 I'm not sure who said it first, but I've always stuck with the philosophy that you are only as good as your last project car. It doesn't matter what you did "back in tha day" but rather what have you done lately. With Grip Tuning, their approach is to take a project and continue to refine it over time. To get it built to the point where it is constantly evolving but also constantly gets noticed.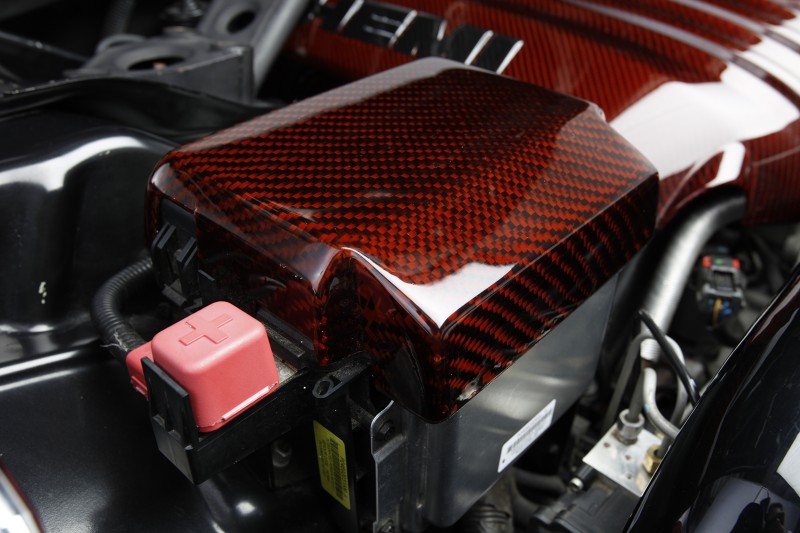 Since we first saw GRIP Tuning products at SEMA years ago they continued to impress us with affordable and stylish bodykits. Based in Warren, MI, GRIP Tuning specializes in the design, distribution and sales of high-quality body kits for both domestics and imports. Since everything is done in-house at their headquarters in Warren, MI, GRIP Tuning is able to provide unbelievable availability and lightning-fast shipping times. Their nationwide network of distribution centers is something distributors of overseas kits just can't equal.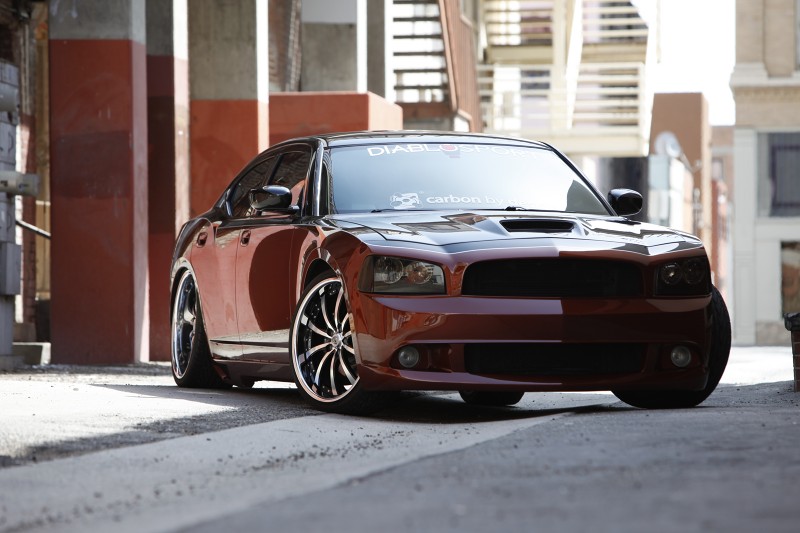 GRIP's fast growing reputation started off with their award-winning body kits for the Chrysler 300C and Dodge Charger. These were affordable kits that were also very durable since they were made from strong ABS plastic as opposed to delicate exotic composites.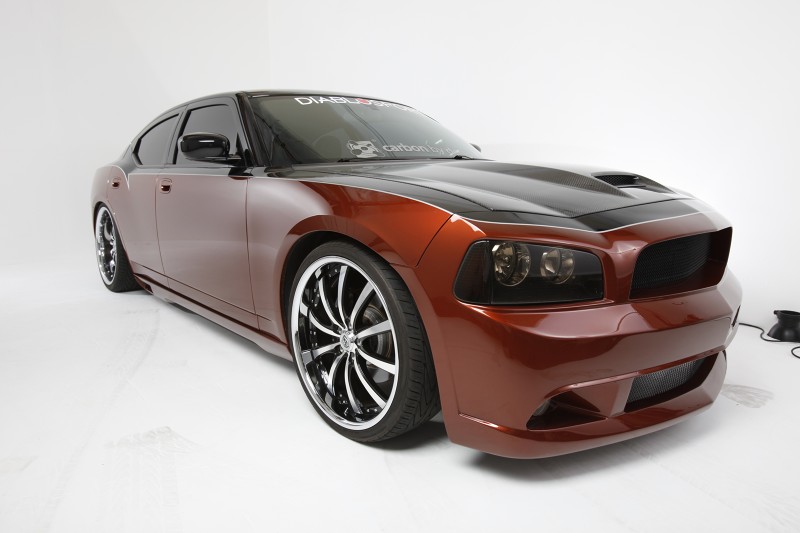 Since then, their ability to find niche markets in the industry for cars that are popular but not well-supported by other manufacturers has driven their growth. Their products are also made in the USA, a factor which has become more important than ever.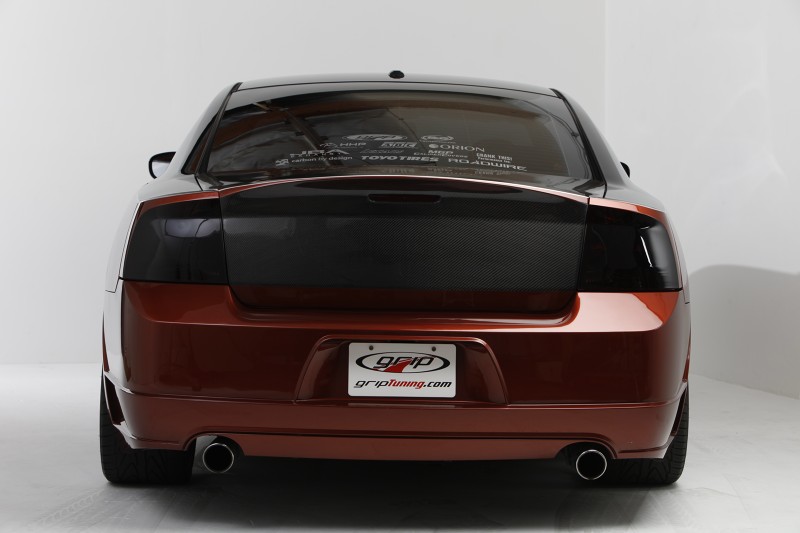 Owner Daniel Elson of Escondido, CA was fortunate enough to meet up with the team at Grip Tuning and discussed a sponsored bodykit for his Charger. While shopping around for cars, Elson decided his 2006 Dodge Charger R/T would be the best of all worlds. "I chose the Charger because I loved the styling," said Elson. "And since it was a four door, I could get the 'OK' from the wife to purchase it. This is by far one of the best cars I have ever owned. It has the muscle car looks and power but the ride and quality of a Mercedes." Elson's comparison of the Charger to a Mercedes is right on the money, since its underpinnings come from the E-Class.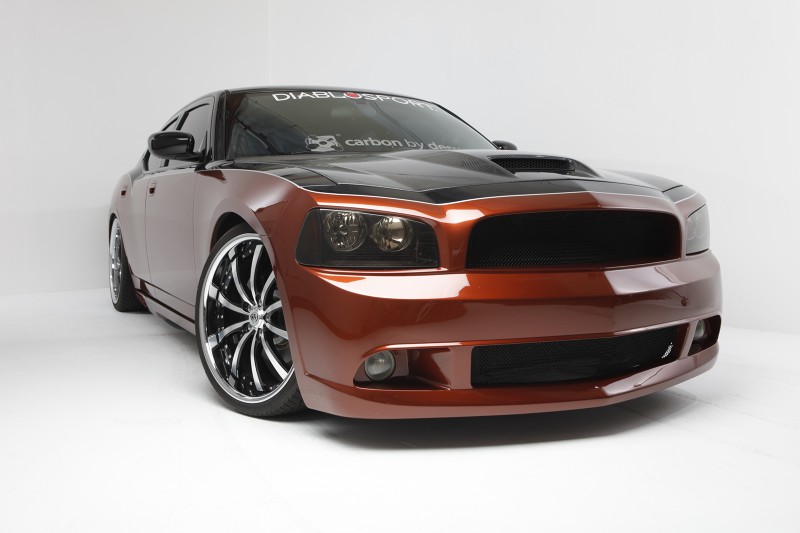 With the right platform picked Elson wanted to ensure no one would have a Changer that looked like his. A full 4-piece Grip Tuning body kit was added to the project to make the Changer's aggressive mug look even meaner. The Charger was taken to AutoExplosion in Gardena, CA for proper fitment and several coats of Brilliant Black Top Silver with a Burnt Orange pinstripe. The car was accented with a Grip Tuning stainless steel grill and a Carbon by Design carbon fiber hood, trunk pillars and spoiler. Some HID fogs were added and all of the factory lenses were blacked out to complete the look.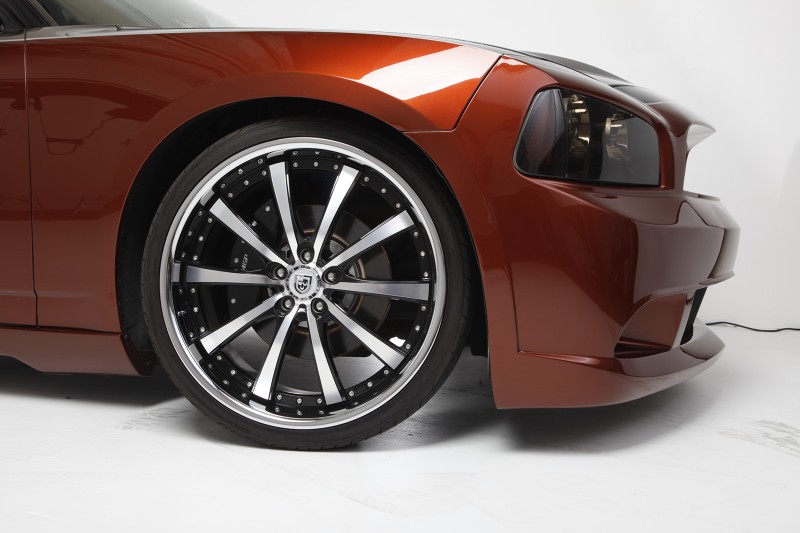 Now that the exterior was sorted out, it was time to add some aggressive rollers for Southern California hot spots. A set of Lexani LSS10 22x9 and 22x10-inch wheels were selected along with some Toyo Proxes 255mm and 285mm meats. The right stance was achieved using B&G springs along with Tokico Blues to stiffen the ride. From there a set of Eibach sways eliminate some of the roll in this 4000-pounder.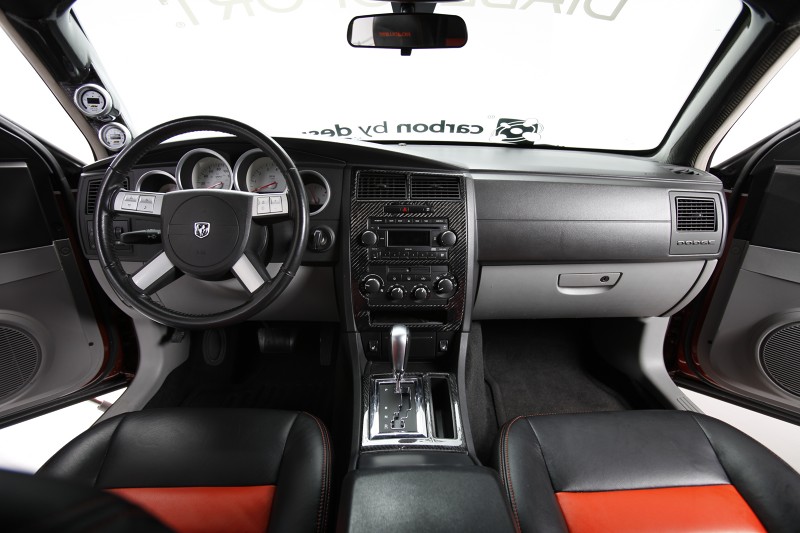 The attention turned to the interior and audio install, both of which are slamming. The interior was ramped up by Road Wire in Los Angeles, CA who recovered everything. From the two tone leather seats to the headliner and interior panels, it's all new. The crew also added a carbon fiber gauge pod top house and AEM Wideband Air/Fuel and AEM Boost/Vacuum gauges.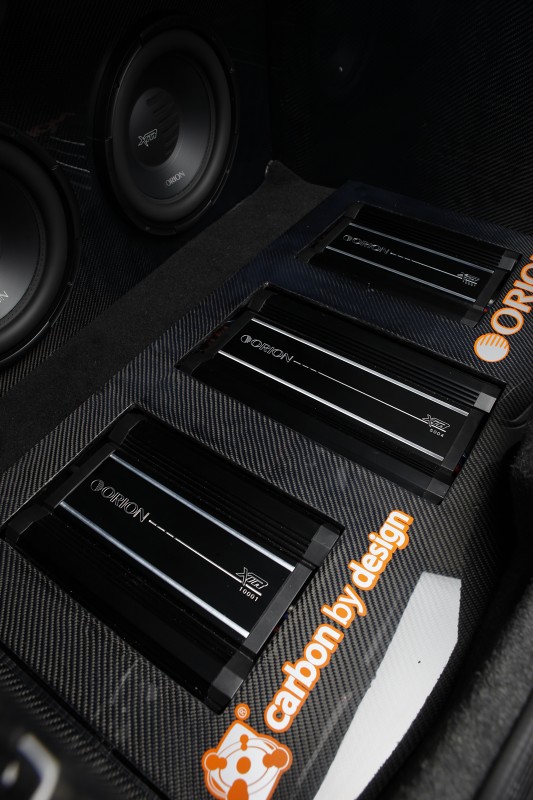 The audio has been ramped up with some legendary gear from Orion. The Orion HCCA 10001 power amp drives a pair of hard-hitting Orion XTR 15-inch subs in the trunk. The balance of the system is driven by an Orion HCCA 5004 amp pushing Orion 62 components around the cabin.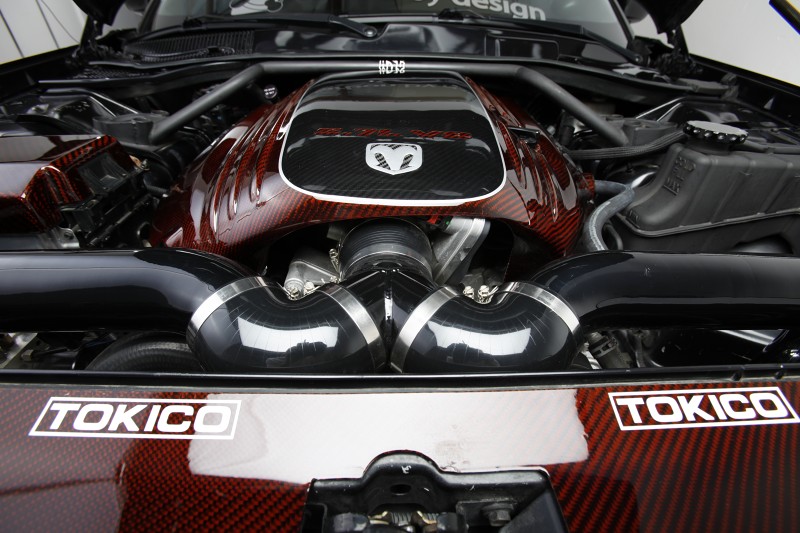 Unlike many show and sound projects, this Charger has some go under the hood. The 5.7L mill was ramped up with some Stage II 6.1L heads from HHP/BES out of Newark, DE. Modern muscle provided the ported throttle body and, as we were writing this article, a Procharger supercharger kit was being installed. So look out for round two.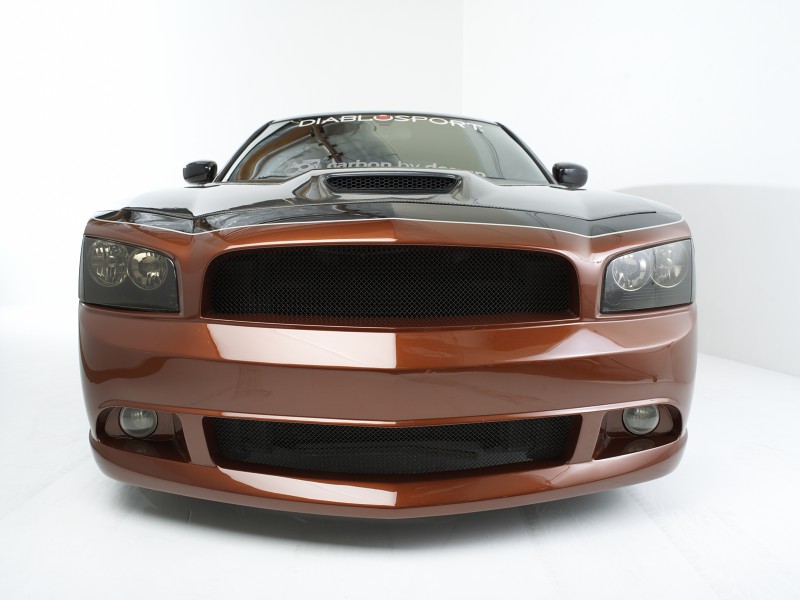 ESSENTIALS
Owner: Daniel Elson
Location: Escondido, CA
Vehicle: 2006 Dodge Charger R/T
ENGINE
Dodge 5.7L HEMI
ENGINE MODIFICATIONS
Stage II 6.1L heads from HHP/BES
Modern Muscle TB
WHEELS & TIRES
Lexani LSS10; 22x9-inch (f), 22x10-inch (r)
Toyo Proxes Tires; 255/30R22 (f), 285/25R22 (r)
SUSPENSION
B&G Lowering Springs
Tokico Blues
Eibach Lowering Springs
EXTERIOR
Grip Tuning Bodykit
Grip Tuning SS grill
INTERIOR
Roadwire two tone leather
Roadwire upholstery
Carbon ciber gauge pods
AEM AF and vacuum gauges
AUDIO / MULTIMEDIA
Orion HCCA 10001 mono amp
Orion XTR 15-inch subwoofers x2
Orion HCCA 5004 4-channel amplifier
Orion 62 component speakers x4
SHOUTOUTS
Grip Tuning, Carbon by Design, Orion Audio, DiabloSport, Lexani wheels, Toyo Tires, Tokico Shocks, B&G Springs, HHP Racing, ASC Fabrication, Auto Explosion, JBA Exhaust, Roadwire