If you've been around the car audio game for any part of the past three decades, chances are you've heard of Mark Eldridge or his 1987 Toyota 4Runner. Probably both. Known throughout the car audio world as one of its mightiest heroes, Eldridge has won countless sound competitions at the highest level with his own vehicles, and has helped others on the various competition teams he has been a part of do the same. He's worked with the best of the best, tackled some great feats of engineering and is a veritable fountain of knowledge and inspiration for legions of up-and-comers.
The married father of three has long dedicated himself to the understanding and advancement of quality audio, and has focused much of his attention within the car audio arena. Eldridge owns and operates Mobile Soundstage Engineering (MSE) in Bixby, Oklahoma. In addition to building some pretty incredible auto-sound vehicles, he holds regular Car Audio Advanced Sound Quality Seminars where rookies, amateurs and professionals alike can learn about the fundamentals as well as the latest trends and techniques pertaining to the car audio and mobile electronics industries.
He is a car audio legend in every respect, so read on friends and learn a thing or two.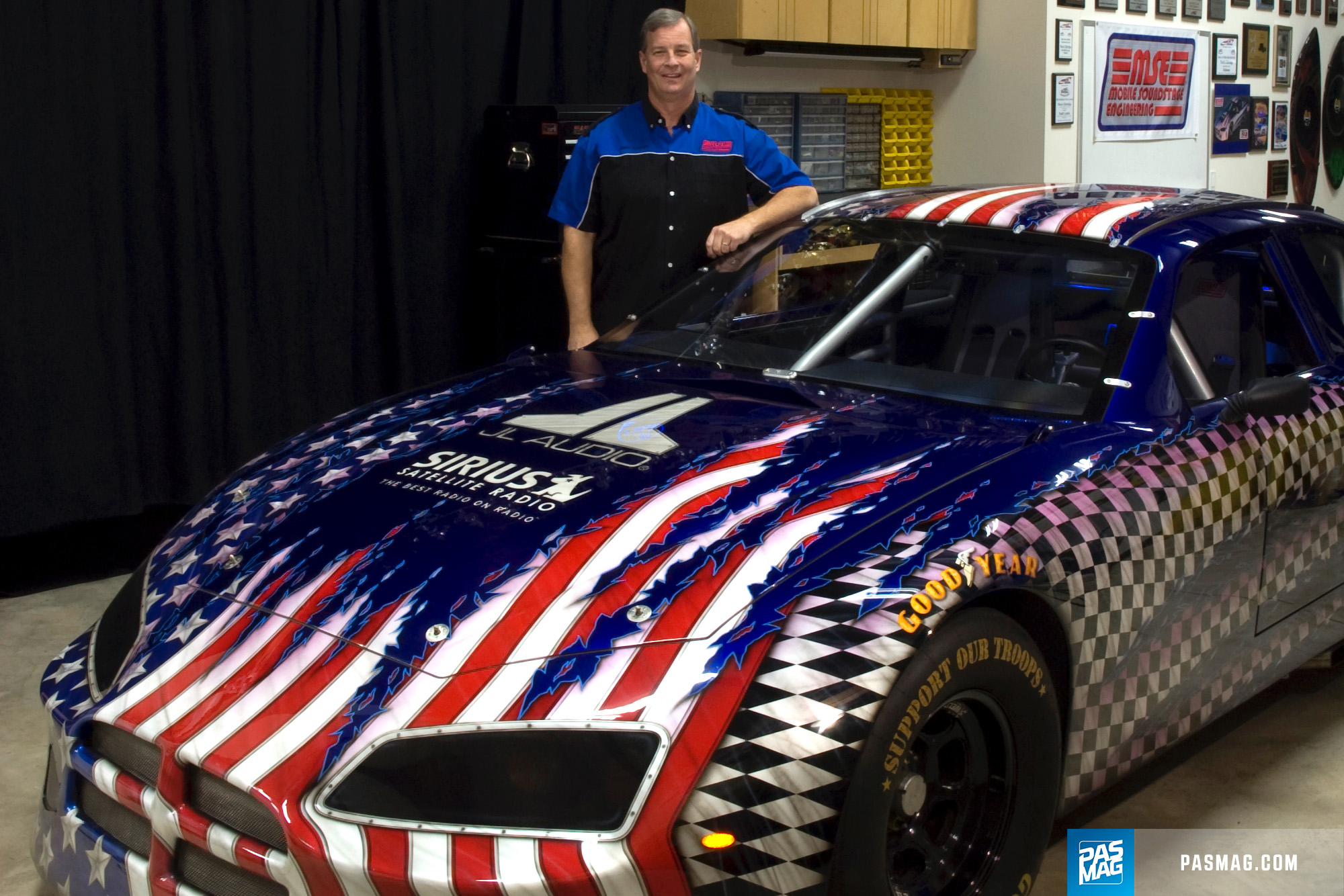 PASMAG: You've been in the car audio / mobile electronics industry for as long as I can personally remember. How and when did it all get started for you?
ME: Man, I've been into music since I don't even know when. My dad had records, and I always enjoyed having music in the house. When he finally got a new sound system and I got my hands and ears on his old record player (I was eight, I think), that was the real start of everything with music and audio for me. I was learning about car stereos even before I got my first vehicle. As soon as I finally got my used '74 Chevy Blazer in '79, I started on the audio system. I ripped out the factory AM radio and put in a huge Pioneer 8 track tape player under the dash…
8-track? We're going there? Okay...
Yeah, 8-track… with 6x9 dual cones in the back and tweeters on top of the dash. And then I got a Clarion EQ Booster and put in a Pioneer KE-2000 electronic cassette deck, and it was on! Great sounding music. That's where it all started for me. It's always been about the music.
So, what do you do these days?
Several different things keep me busy, and they are all related to sound and music. I work as a mobile electronics representative for several manufacturers as part of Team Sales, owned by Brian Tolley and Mark Couch. We cover the four states of Oklahoma, Texas, Arkansas and Louisiana. I have Oklahoma and Arkansas, and we work with JL Audio, Wet Sounds, K40, Audio Control, Compustar, Power Bass, and a few other brands. It's all good high-end stuff, which is perfect for me, and I get to work with guys I've known for many years.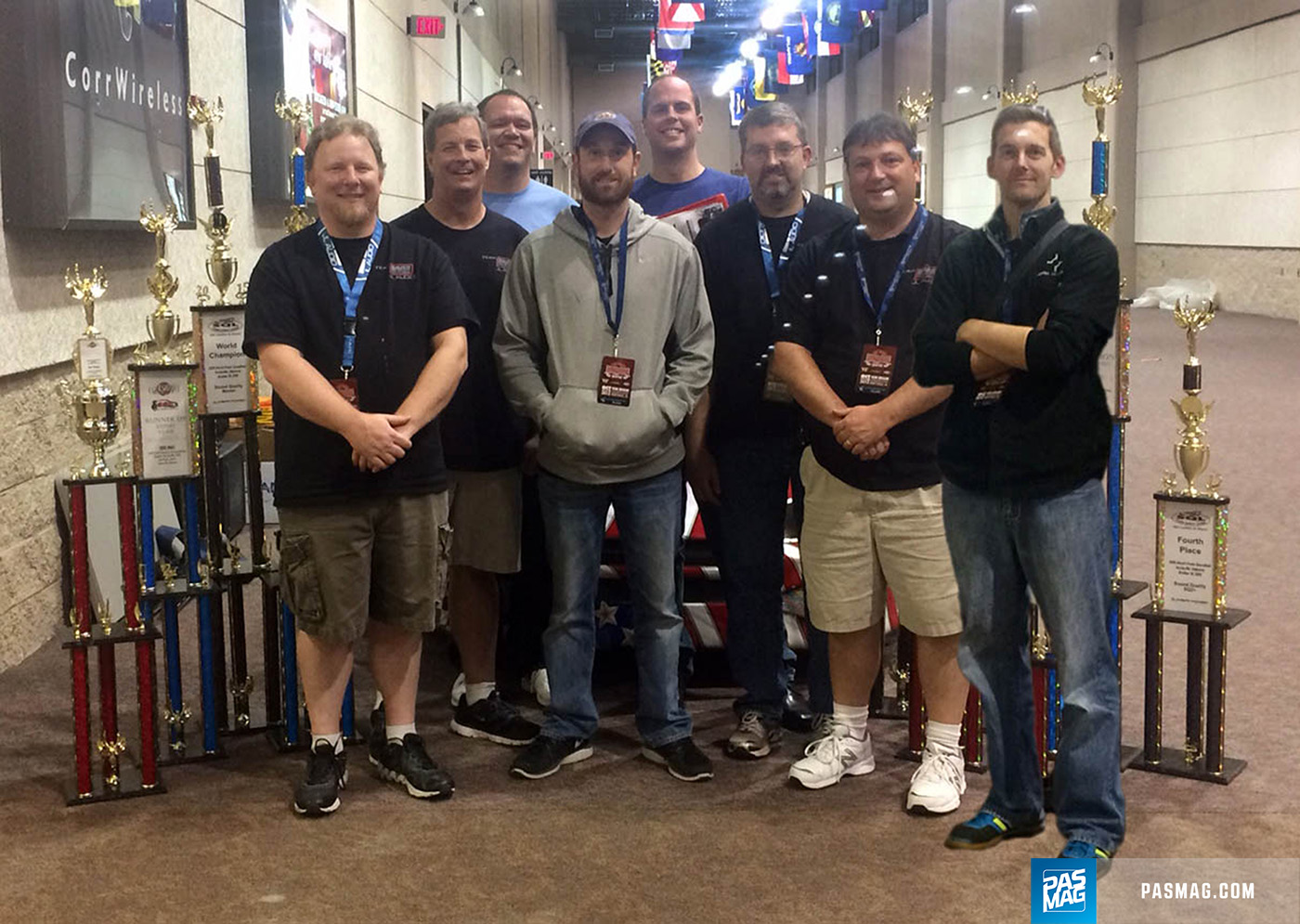 As somebody that's been in the car audio and mobile electronics industry for many years (doing many different things from competition to engineering, fabricating to teaching and everything in between), what is most important to you?
It's all about sound and making cars sound good. Getting loud is great, but if it doesn't sound good when it's getting loud, then it's just not doing it. That's why I enjoy working with Team Sales and the brands we work rep. They make great products that get loud and sound good.
I also host training seminars that focus on how to make cars sound good. We start with the music, how it is produced, and why some recorded music sounds better than others. We get into the human hearing system, how we hear and perceive sound, cover speaker placement, vehicle interior acoustics, component selection and all that stuff. Then we set up a simulated vehicle interior, work with speaker placement, tuning, etc. It's a very full two days. I've taught these classes all over the U.S. and around the World. I also teach classes at many of the industry conferences like MERA Knowledgefest, and they are always related to music and sound.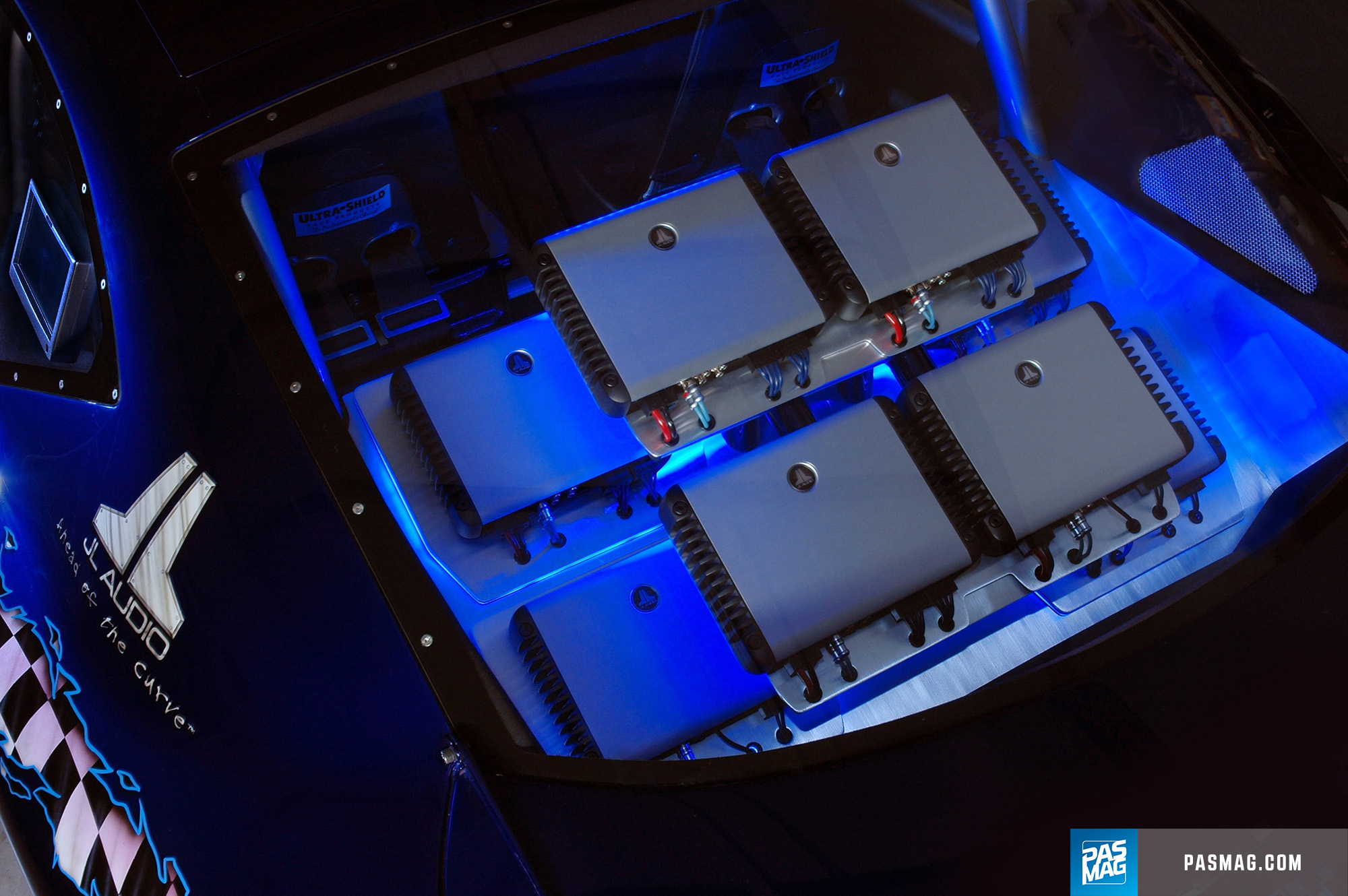 That's pretty cool. Why don't we talk about some of your builds? Do you have a build or an accomplishment that you're the most well-known for?
I'm known for my two personal competition vehicles. There's the 1987 Toyota 4Runner that I ran for, jeez, so many years, from '92 up through '03, or actually into '05. And then there's the NASCAR Sprint Cup car I've been running since '07. It took me a couple of years after selling the 4Runnner to get this one done.
It's a pretty extensive build too. Head lights, turn signals, and everything needed to be street legal outside, plus hand painted custom graphic and a full custom acoustically designed interior. The audio system has an Alpine 9861 head unit that plays anything I need it to, a couple of dbx DriveRack 482 processors, two JL Audio HD750/1 sub amps, four HD 600/4 amps for high frequency signals, four pairs of C5-650 separates (three pairs up front in a very special array configuration, and one pair in the rear for ambient fill), plus a pair of 12W6v3 subs in the kick panels. It's also got an Xbox and audio in the trunk for entertainment at shows. And then there is the 450+ horsepower motor under the hood, with the full NASCAR drivetrain and chassis. We can get into deep detail if you guys want to do a full feature on the car at some point.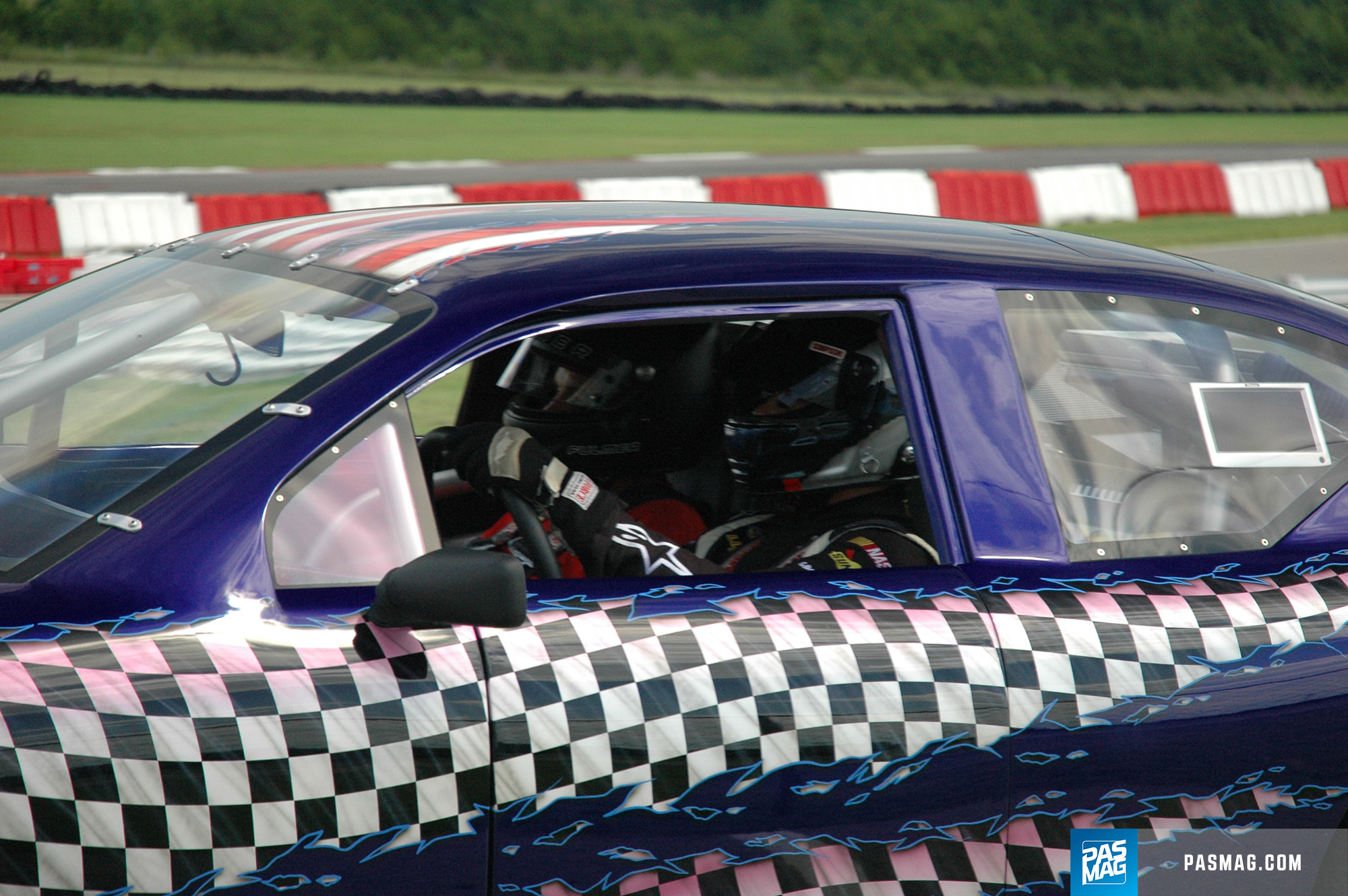 Sounds like a great idea for a future issue. Has it actually raced in a NASCAR series?
It did, yeah. Casey Atwood raced it for Ray Evernham in the 2002 NASCAR (then) Winston Cup Series. It was raced seven times. I've got the history of the car (it's written on the driveshaft actually), but I know it ran in Michigan, Pocono, Indianapolis, Fontana, Kansas and Las Vegas. It ran on the bigger flat tracks.
So, it's long since retired, and is just a show piece these days?
Well, let's not go that far. It is a show piece, but we do get it on the track and it still goes fast, man. Russ Dugger's a buddy of mine and races stock cars in ARCA and NASCAR, and we'll take the car out take turns scaring the crap out one another. We still take the car out to the Hallett Motor Racing Circuit just west of Tulsa (or any other track we can get on) and hammer on it! The car has also been on display at many NASCAR races, SEMA, CES and many other major automotive industry events.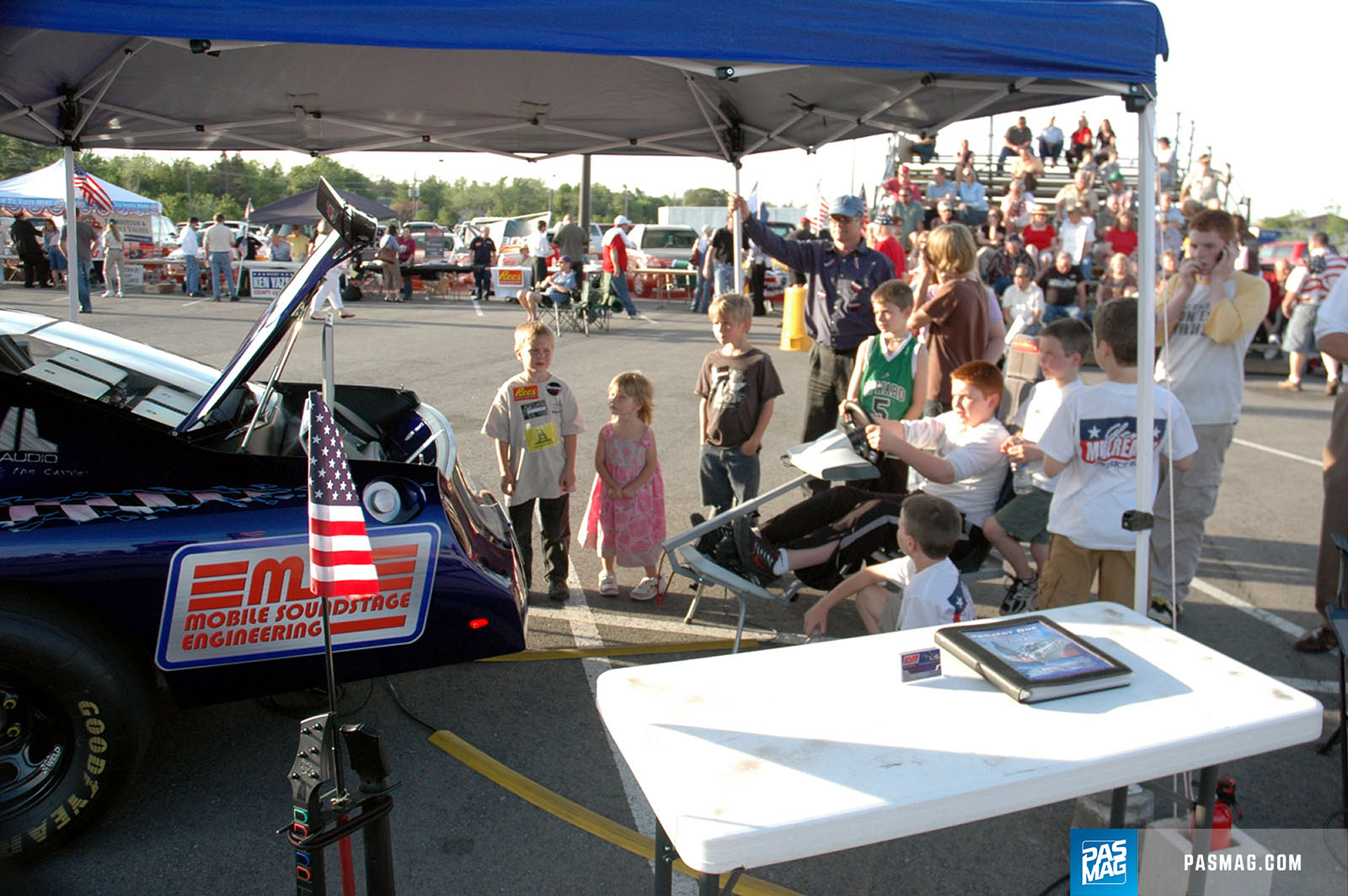 Cool! I read somewhere that the car is used in some charity events and stuff like that. Tell me more.
That's been the most important thing about this car – we've raised money for different charities, including The Little Light House here in Tulsa, which is a great charity that helps kids with physical disabilities do things they otherwise couldn't or wouldn't have a chance to do. We've done auctions where we've auctioned off ride-alongs in the car to support Little Light House and the Folds of Honor Foundation, which provides scholarships to the spouses and children of fallen soldiers. I've done car shows for them for a number of years, where we donate all the proceeds to the Folds of Honor Foundation. The car is a big part of that effort, and we've done a number of things like that that have worked really well.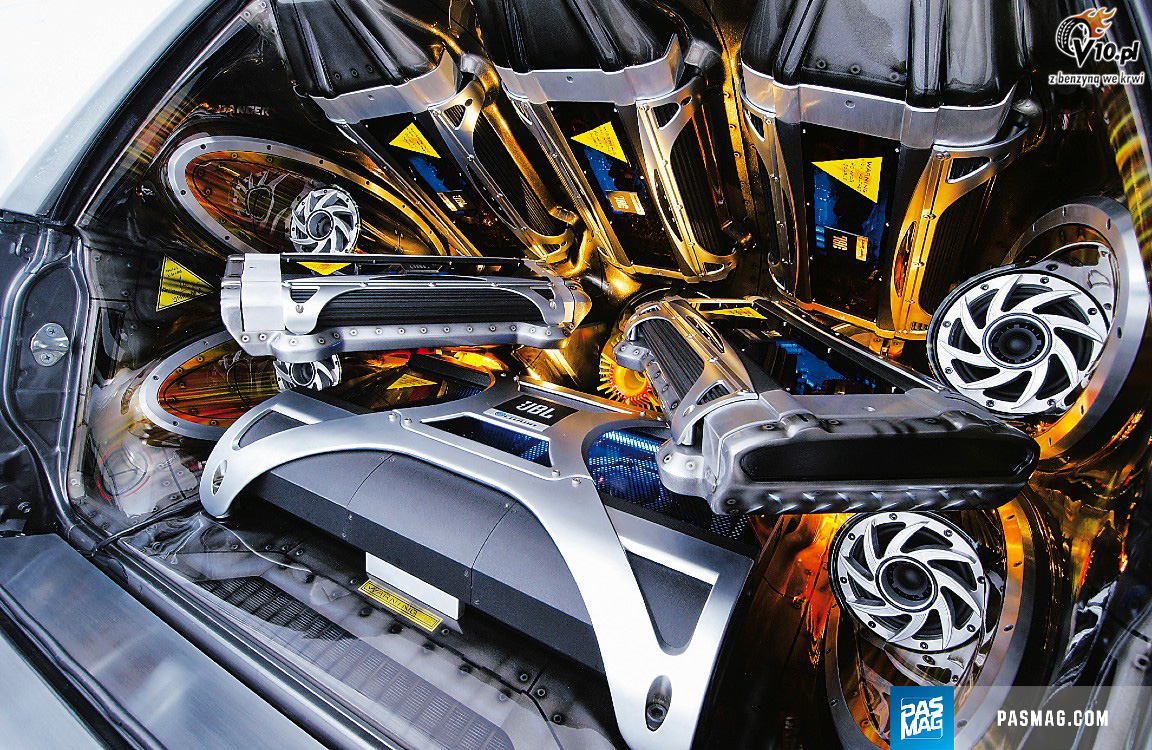 Let's not forget this thing is packing a pretty formidable sound system, too. That said, which of your installs is your favorite and why?
I don't really have a favorite. I look at all of them differently – kind of like how I look at music differently. You can look at one and go 'Wow, it's really cool because of this,' but then this one over here is really cool because of this.
The 4Runner had, oh I don't even know how many different installations in there... I had under-dash horns for a little while. Then I rebuilt the whole dash and made the top of the dash and windshield parts of the horns. That was really cool. And then I took those out and cut the firewall out, put the speakers way out, halfway out to the hood, just conventional drivers. It sounded great! In the back of the truck, I started with PPI and JL Audio, then had Kicker stuff in there with the big sloping wall – ski slope if you want to call it that – coming down the back. I had MTX stuff for a while – liquid-cooled amps in the side windows – and the last version had the JBL stuff in there with the whole fighter jet on fire theme, which was really cool.
I learned a lot working on the 4Runner, but all that said, the (NASCAR) car I've got now happens to have the best-sounding system I've ever built in it. I can go and drive the hell out of it as fast as I want to, and when I'm done driving I can listen to a killer audio system.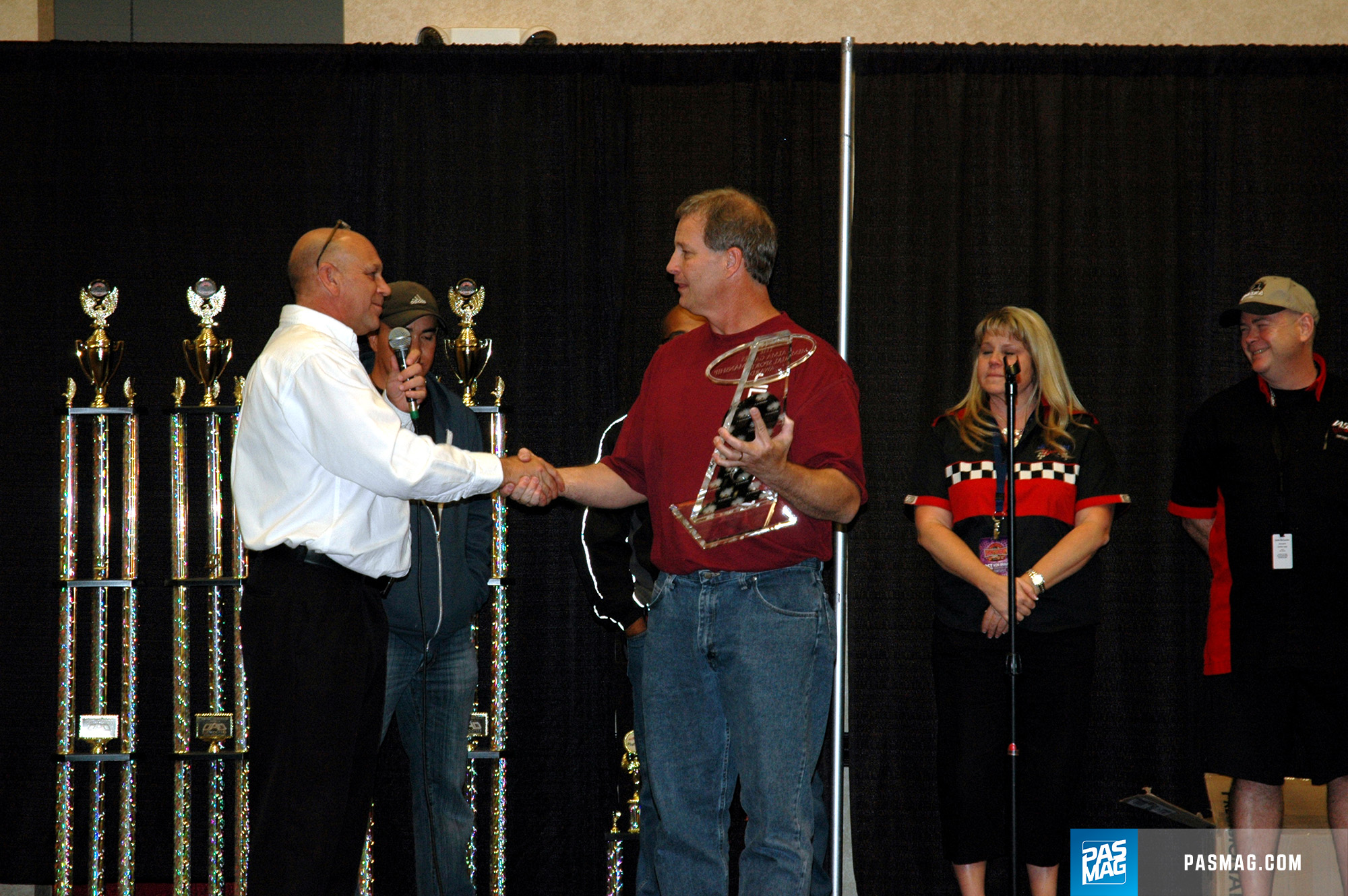 Rad! Let's talk more about your competition background.
This car is in the Expert class. I always compete in the highest possible class there is. I want to be in that Sprint Cup-type class where there is just nothing more competitive. I've been competing with that mindset since '95. I competed once back in '92 when I was just getting started, but '93 was my first real competition season, and I competed in the Amateur 251 to 500 class, then went to Pro 251 to 500 the next year. Then in '95, myself and Chad Clodner, Eric Stevens, Mike Mineo and a bunch of other guys jumped into the IASCA Expert class. We all wanted to go to the highest possible competition level we could, so we decided to go there. We didn't talk about it to each other, we just all did it, so it was really cool. It was the first year the Expert Class became really competitive. I've been competing in the Expert class ever since in IASCA and USACi, and in the Master Class in MECA.
Have you ever seen an installation by someone else and thought 'Man I wish I had done that, that's so cool?'
Oh yeah, all the time. You walk around, especially in years past, I'd look at some of the stuff Speaker Works did with the Buick Grand National. Then Richard Clark bought it from them, and took it even further. (I actually got to work on that car, we were going to rebuild it in 1998, but it didn't develop. But just looking at some of the work in that car and going 'Wow, that's cool!' Then taking those ideas and building on them.) And some of the stuff any number of guys have done. Chad Klodner's Mustang back in the mid '90s still blows me away. The quality of work he did in that car is one that pushed me to go to the extremes I have. I loved competing with him and being friends with him, too. I learned a lot from Chad. We'd help each other when needed, even when we were in the same class.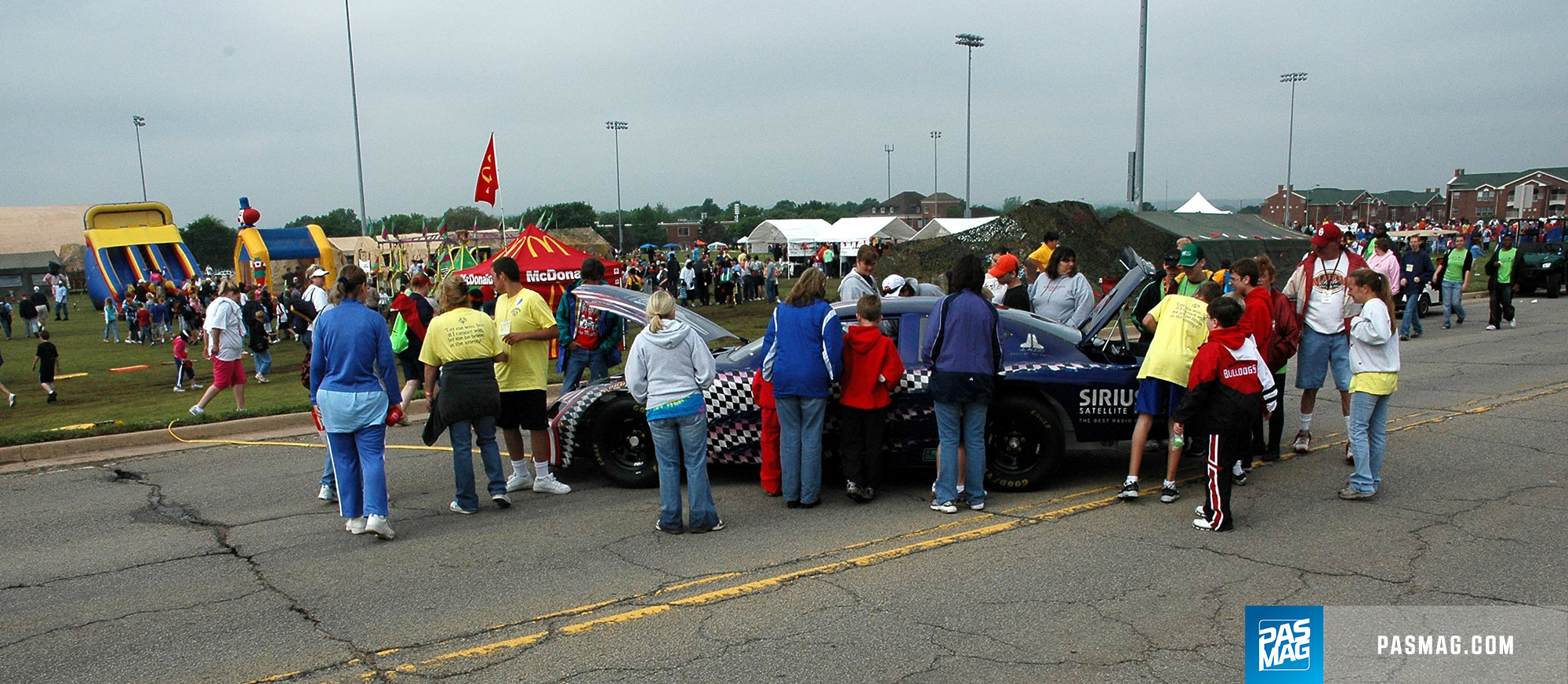 Have you ever built a car for somebody and you wished you didn't have to give it back to them?
No, because if I'm building a car for somebody else and when I'm done they look at it and they are totally happy about it, then that's the most important thing. The most recent example for me is Ben Vollmer's Acura Legend, which was originally Harry Kimura's car that Speaker Works built in the early 1990s.
When I first got into car audio competition and I was learning about how the competition scene worked, I read a lot about this car. I was like 'Man, I want to build a car that can compete and do as well and sound as good as that car does.' Then, about four years ago, Ben Vollmer calls me and says 'Hey, I bought Harry's old Legend from Speaker Works, do you want to rebuild it for me?' It was so cool – getting to completely rebuild it from hood to trunk, top to bottom, every part of that car that had so much history in it already, and to take it and push it to another level. It's back on the circuit now, so people can see it again.
That's pretty exceptional! Was that the most challenging build you've had to work on to date? Considering the pedigree?
I tend to make them all challenging. I mean seriously. What it comes down to is every vehicle is different, and I always push my own limits. When you want to maximize the sound quality of any particular system, you've got to look at what you have as far as the palette to work with, and then push the boundaries of what you know, to make it sounds as good as possible. Even if you take the same speakers and put them in two different cars, they can sound totally different. You have to understand the acoustical properties of the listening environment, understand how the human hearing system works, and then look at what you have, and design the system within the limitations and boundaries at hand. They are all challenging, and there's no car (at least that I've ever heard) that sounds perfect.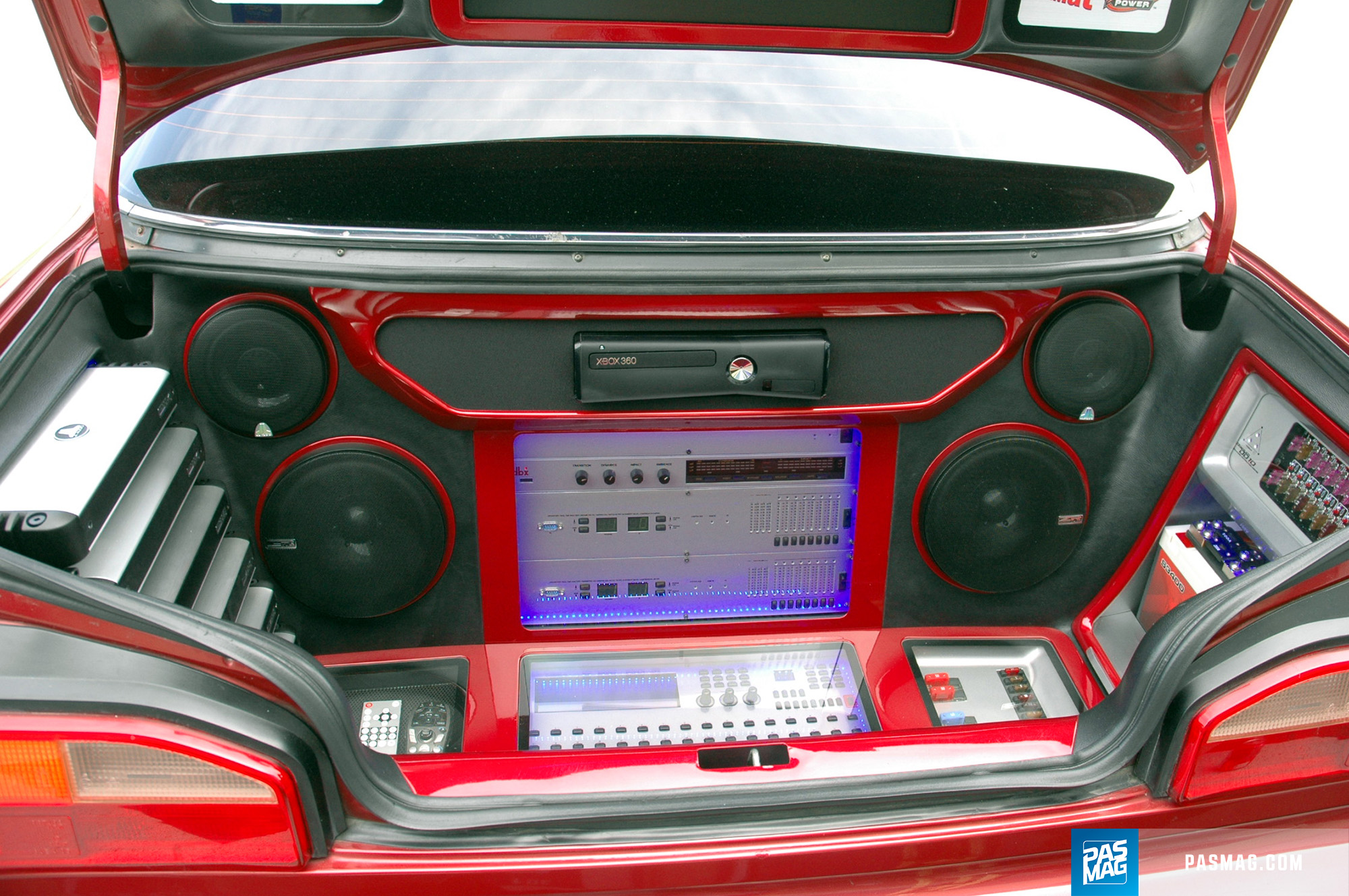 Any strange or bizarre projects you have been a part of?
Yeah, SPL vehicles. LOL! When I was working for Autosound 2000 in 1997, Tim Maynor had this old hydraulic repair van that everybody called "the bread truck" that he wanted to compete in for SPL. Dave Navone, Richard Clark and I were looking at this thing and Tim was like, 'Man, you know I've competed and done a wall of 18 15-inch subs, and I'm hitting 162 dB in USAC legal SPL, and mid 160s in dB Drag, but I want to break those records.' We were all like, 'Well what can we do?' Later, Richard and I were talking, and I brought up an idea that came about in 1994 when Doug Winker, Chris Lewis and I were coming up with ideas to break the SPL record then – about doing something totally off the wall. The idea was to have one gigantic speaker that would move so much air and get so loud that nothing could compete with it. I did some calculations, and it was obvious that Chris, Doug and I could not build a speaker like that, so we shelved the idea. But Richard had the people and tools available to do it. He said, 'Okay, maybe we can build that.'
It was really cool to build that woofer and take that whole concept to the World Finals. Moving through the qualifying rounds, it did well at lower than max output. We didn't want to break anything in the early rounds. Then just before the final round against the Team Gates Bronco, Alma Gates filed a protest because the computer used to control the woofer's output was not installed in the vehicle. It was an external device – she was right – so, for that round, Richard had to try to control everything manually with a couple of cables and no computer. When the round started, the five-foot woofer did one forward stroke of the cone, then broke instantly, but hit 167 dB on that single stroke! It sounded like an explosion! The truck jumped and sounded like it was coming apart. People were diving for cover (Wayne Harris included). But Alma's Bronco hit 169.4 dB and won. Shortly after that, the broken parts of the woofer were redesigned, but it was outlawed from competition by all of the organizations anyhow, so it never competed again. It did 167 dB with one forward stroke of the cone, which is amazing! If it had gone for just two seconds, it would have hit, well, a lot higher…
That is insane! What are you doing these days?
Right now I'm working with Team MSE/JL Audio. We have about 15 guys all over the country running JL Audio gear in all sorts of sound quality competitions. They're a super group of people. Basically we go to shows and hang out, share information, help each other, help tune cars, etc. We just enjoy car audio and have a good time together.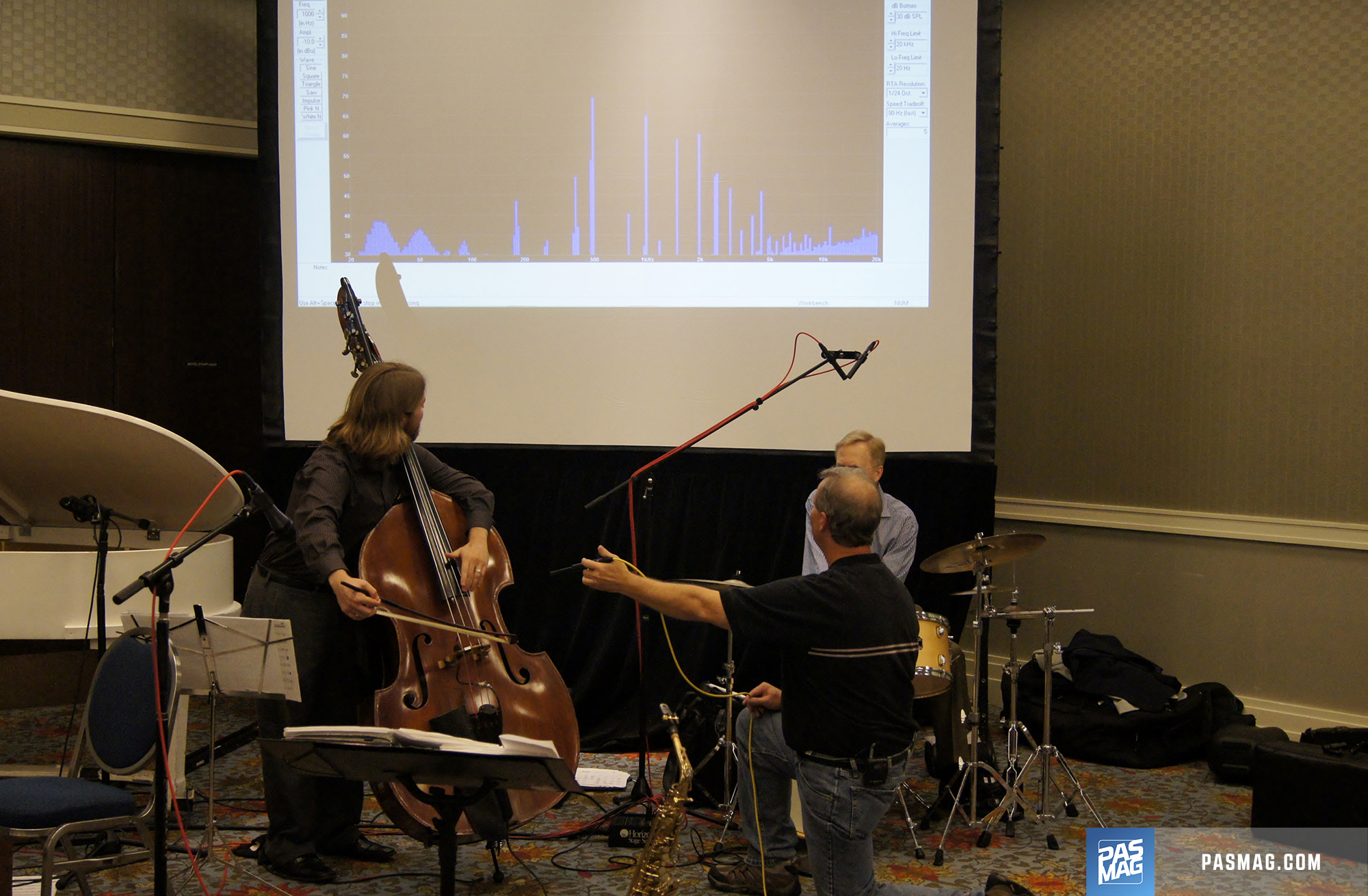 What do you do outside of the car audio world?
I run the technical department at my church, so I manage all the sound systems and maintain all the technical aspects of the sound system there. Mixing live sound is so different than what we do in car audio. The person on the sound board at any live musical event really is as important as the musicians. Regardless of how good the performers are, the sound person can make them sound great, or really bad.
I also play drums – been doing that again for a number of years now. It's great to be able to connect the creation side of music as a musician and the reproduction of it on a sound system in a car or in a home. I also started a new company called Artisan Customs where I'm making custom exotic wood products for musicians. Drumstick holders, guitar hangers and stuff like that.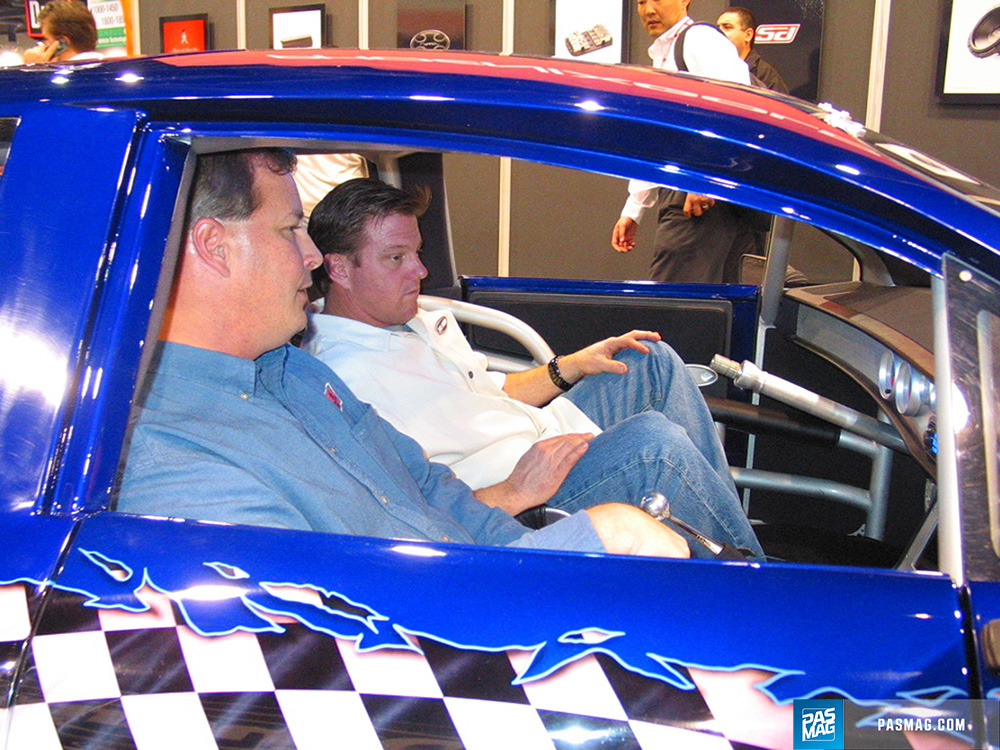 Who or what have been your biggest inspirations?
The music is where it all started for me, so I guess that would be my biggest influence. As for naming all of the people that have influenced me over the years? Holy cow! I don't think it's possible. I'll mention some, knowing I am leaving out many. (Sorry about that.)
Kyle Davis and I were best friends in high school and college in the late '70s and early '80s, and we re-worked everything home and car audio we possibly could. When I first started reading Car Audio in 1990, of course it was Richard Clark, Dave Navone and the Holdaway's from Speakerworks. You could also list many of the major SQ competitors from the early '90s too. I ended up working with Dave, Richard and Patrick Poovey at Autosound 2000 later on, and that was one of the most significant learning periods in my life. Manville Smith has been there since 1990. His wife, Ellen, was the first person to begin teaching me how to listen critically, and evaluate audio systems properly.
Other big influences include Doug Winker, Robert Ables, Chris Lewis, Dan Merritt, Chad Claus and all the guys I've been friends with since the mid '90s. Robert was my co-pilot for almost every show I went to for many years. Greg Davis helped me with my first sponsorship with Kicker in 1994, and we've been close ever since. Gary Biggs, who I still see almost every day, has been a huge factor ever since we started working together in the Kicker Competition Group days. Of course there's also the late Alma Gates, and I could just go on and on and on.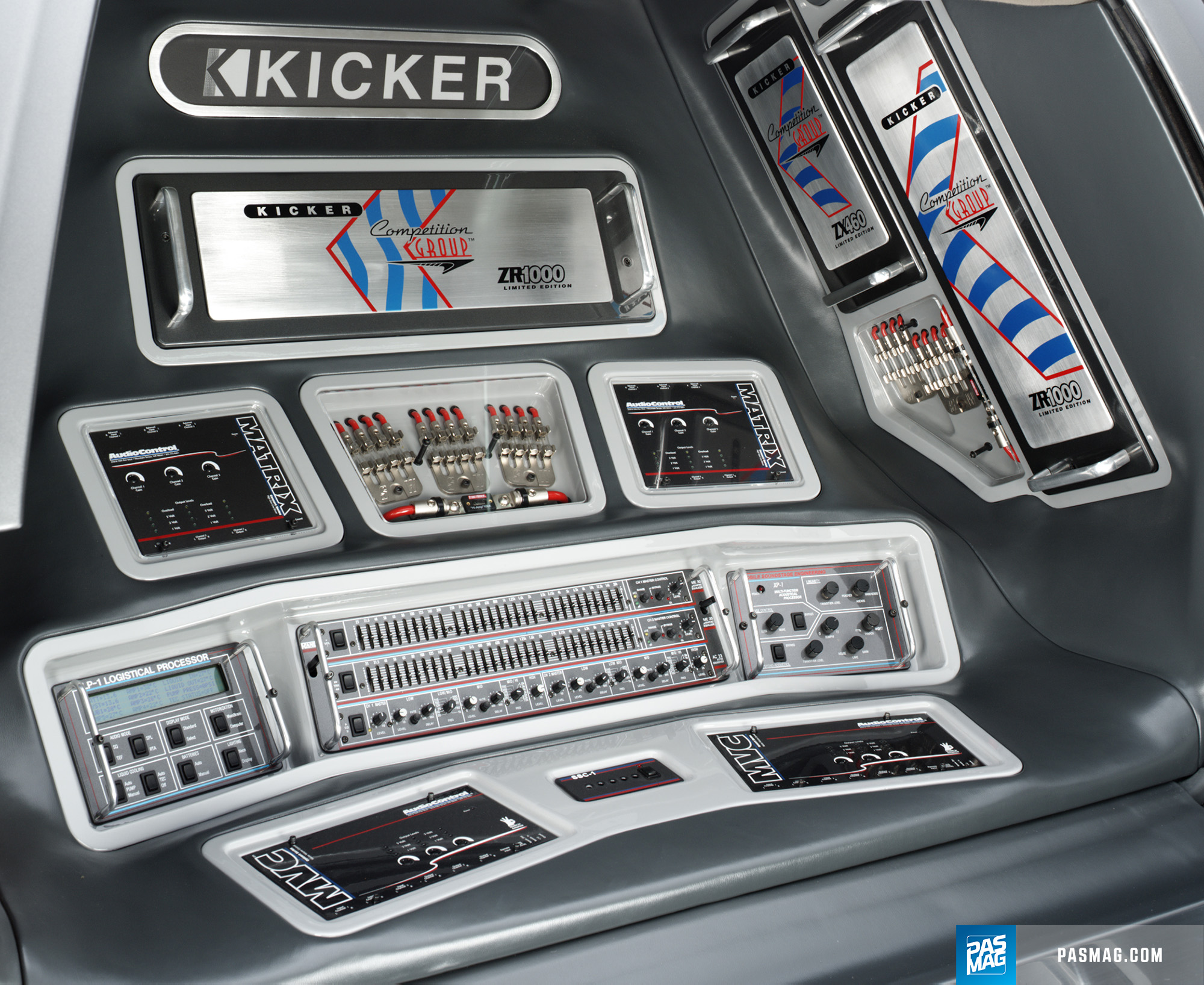 How long do you spend on a project vehicle? What's the most time consuming project you've worked on? Was it worth it?
For any vehicle, there's a limit, a goal, a date you're trying to get it done by and, because of the totally custom nature of what we do, that date doesn't always get met, unfortunately. It might be 500 or 1,000 hours, depending on the end goals. Several demo vehicles we did for Kicker, JBL and some others were each in the 500 to 750 hour range. On Ben Vollmer's car, however, I don't remember how much time I had in when it was done, but probably 2,000 hours or so, which is more than initially planned. But it was a complete rebuild, all new dash, all new panels, moving everything behind the dash to make room for the audio system.
If we were to look at the time I put into my 4Runner over the years (there were so many different versions of it), it's probably in the 6,000- or 7,000-hour range over the 17 years I worked on it. But that was the platform on which I experimented, tried new things and learned so much for so long. I look at it as a major platform for my education. I worked on a number of vehicles before and during the 4Runner years, but I figure maybe 75 per cent of what I know now I learned while working on it.
Cool, so the 4Runner is your all-time favorite build then?
Well, no, it's up there, but I love the Cup car because it sounds so amazingly good and it's fast. It does everything I'd want a car to do. It goes fast, it's safe, it sounds great, it shows off well, it attracts attention. I mean, how many people have a sound quality competition car that's won numerous World Championships, and can also go out on the track and run it at 150 mph until it runs out of gas? And if street tires are put on, it can go out on the street too. How many can do that?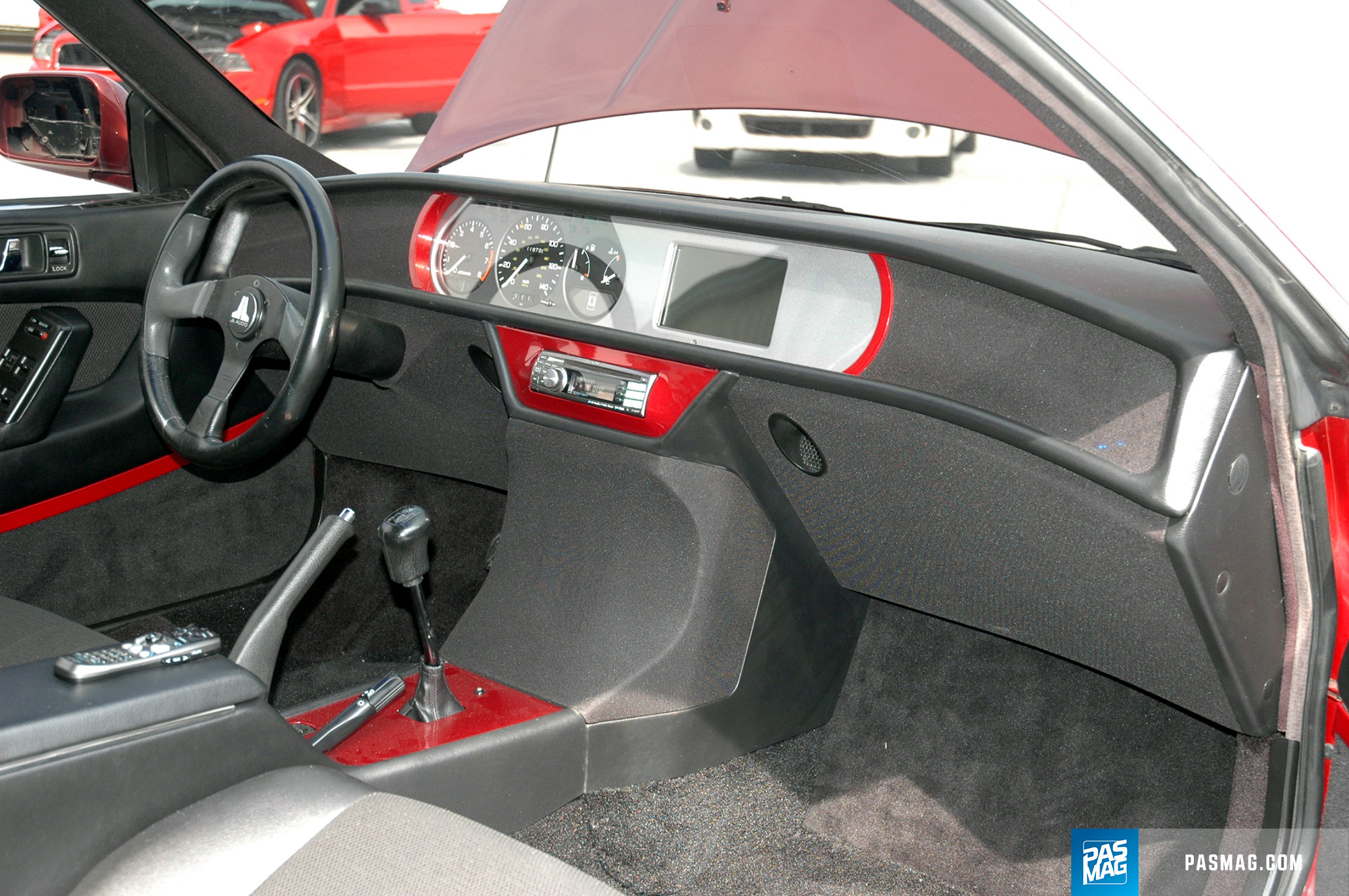 You can count them all on one hand. LOL! What is your daily driver, and does it have a system?
My daily driver is a Chevy HD 2500. It's a four-wheel-drive pickup, and is what I use to haul my car trailer around. It has a simple system, representative of what a consumer might want in a vehicle – a nice Kenwood head unit, a JL Audio XD 700/5 amplifier, two sets of the JL Audio C3-650 components and a Stealth Box in the center console with a 10W3v3 inside. It's something I can take to a store, do a demo for anyone, and it sounds really good. It's not my Cup car, but for a system that somebody's going to spend a few thousand dollars on and enjoy every day, it's perfect.
What advice do you have for PASMAG readers that are just getting into car audio?
If you love music, focus on the music. Make your system sound great. Loud if you want it, but make it sound great at the same time. Also, a nice audio system in your home and/or car is a necessity. Most importantly, spend some time listening to live music too. There's an emotional connection you get at a live performance that just doesn't translate through an audio reproduction system. I love listening to music on a great sounding audio system, but given the choice, I will go to a live concert over listening to a car audio system every time.
When it comes to the audio system in your car, you have to set goals and be realistic about them. If you want to compete in the car audio competition scene and go win a World Championship in the Pro, Ultimate, Master or Expert classes, you need to be realistic about what that is going to take, and it's not going to be easy, cheap or quick. But, if you want your daily driver to sound really good and enjoy it every day, that's a whole different ball-game, and much more achievable in an affordable, shorter time frame.
Take some well-recorded music you enjoy and really learn what it sounds like on a nice home or studio system before trying to tune your car audio system. Know what your end goals are, how you want the system to sound, and work with people that can help you attain that.
There are many more considerations, but these come to mind first.
Very well said. If the person is more interested in joining the car audio competition world, what would that checklist look like?
You've got to learn about the competition scene first. Go to some shows, talk to the judges, talk to the competitors, look at the organizations and read the rule book(s) because you need to learn all the different aspects before you jump in. I've seen too many people build a system for competition, but have never really talked to or worked with experienced competitors and judges, or even listened to some of the better cars on the circuit. They simply got the rule book, read through it, and started building. After a few shows, they learned that they needed to rebuild major parts of their systems to sound better and be more competitive. Don't go that route… You might be able to learn it all on your own, but there are many people out there that can shorten your learning curve. You just have to get in touch with them.
Plus, it's fun to go to a bigger car audio shows and listen to all of the cars. One thing you'll notice is that they all sound somewhat different. We are all trying to achieve the elusive goal of perfect sound. But you might listen to five different cars and go 'Wow I like this one because of this, and this one because of that, but I like mine because it does this.' The way you learn what you like best is to go out there and get the exposure; listen to the best car audio systems on the circuit now, ask questions and learn.
What's next for you?
Honestly, I don't know. Installation wise, I don't have a palette yet. I know I'll be teaching sound quality classes, helping others make their systems sound as good as possible, working with Team MSE/JL Audio, and playing drums every chance I get. Whatever ends up in my shop, it will be related to making music sound as good as possible. That much I do know.
Mark Elridge is featured as a Legend in PASMAG Tuning Essentials: Car Audio Upgrade Guide #5. Click HERE to order.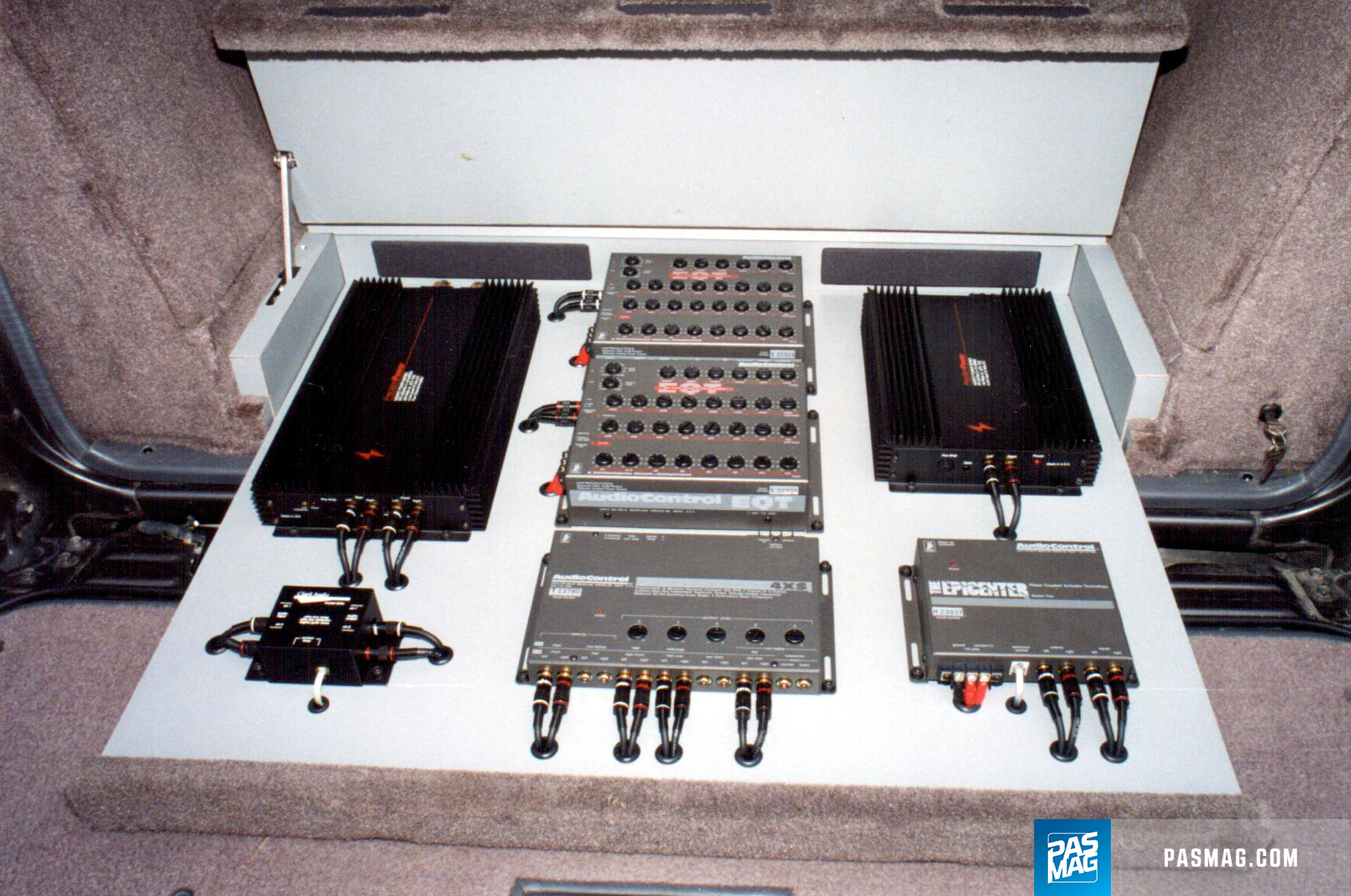 ---