Photos by Jacob Leveton
---
Until you have driven an S2000, there isn't really much else out there to compare it to. Especially if that S2K happens to have a built stroker motor in which case, the high revs make you wonder if you are driving a nitro radio controlled car as opposed to an actual car. But the pitch of the motor and the agility of the chassis really creates the impression you are driving some street-legal racecar. A racecar with a long racing heritage and all kinds of innovations, one with a soul. Some might argue that the S2000 is the perfect Honda, we would have to agree.
Now that loads of S2000s have become reasonably priced and hit the market, tuners are snatching them up. What was once unmolested leased vehicles, are now being completely overhauled with tuning parts. Jon Magelsson of SoCal was dying to get in on the action. As a Honda fan, he grabbed this S2000 without hesitation and began to chop it up to make something ultra slick.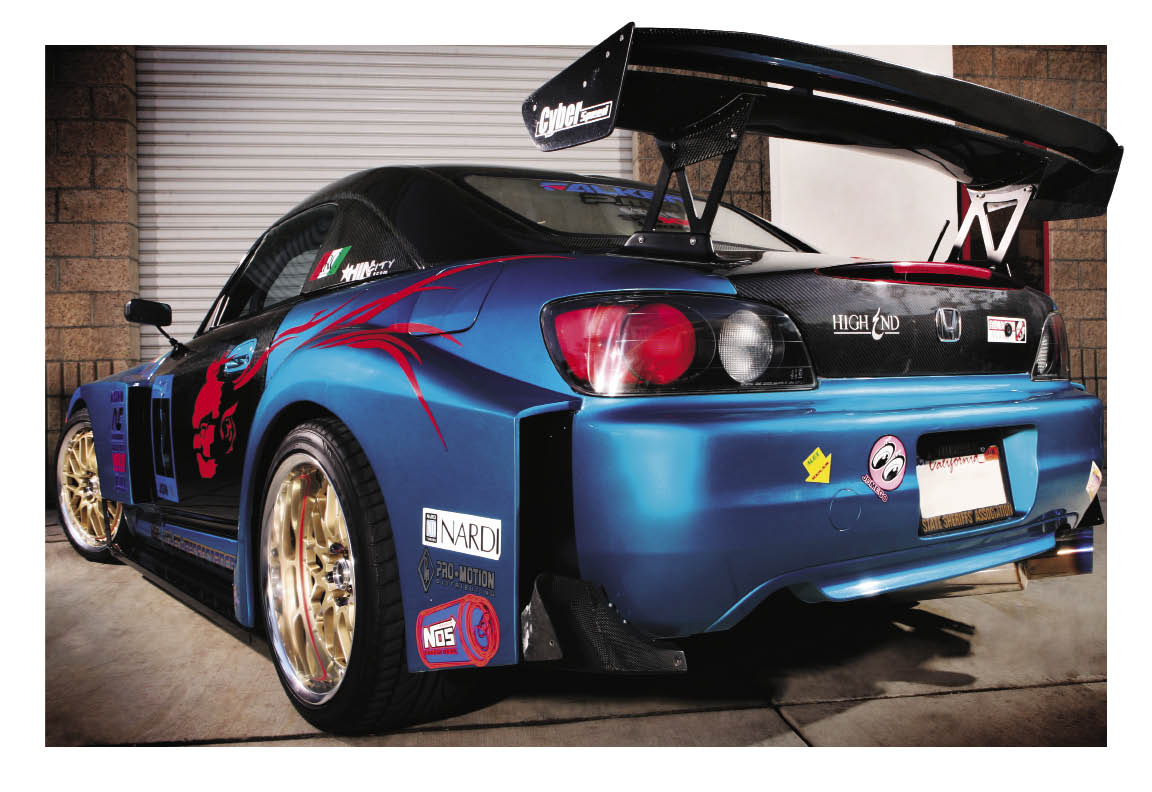 The F20C 2.0L was about to get some boost thrown at it in the form of a SC61 Precision Turbo. But not some off the shelf business but all custom affair which amounts to an ample boost in this lightweight. The turbo hangs off a custom tubular SS header and compresses air into a network of intercooler piping and the front mount itself. The excess air jam when the throttle slams shut is vented by a Vortec blow-off valve while the balance flows through the 70mm BDL throttle body. On the fuel side, the juice is drawn in with a Walbro 255lph and fed into a BDL rail housing four 750cc injectors. Post-combustion gases, regulated by a TiAL 38mm wastegate head into a custom 3-inch downpipe and a T1R Ti exhaust. All the cooling duties are taken care of by ARC with their rad and thermostat on board connected by SAMCO hoses.
Orchestrated by the venerable AEM EMS standalone, the car is putting down some decent power. After a trip to the Church Automotive dyno, the boosted S2K put down 360whp with 244lb-ft at only 8psi. Which on a stock bottom end is definitely enough and plenty of juice for a roadster that weighs 2,800-pounds.
With all those new found ponies, Magelsson needed a way to harness them. With that he contacted TEIN for a set of their dynamic coilovers controlled in cabin with an EDFC. Then he sourced a Cusco cage, chassis reinforcement bar and the lower suspension braces to increase stiffness. On the braking tip, he sided with Spoon monoblock calipers and Spoon race pads putting the clamp on Project Mu 2-piece slotted rotors. From there the focus shifted to the wheels where, Magelsson chose the Volk GT-U forged 2-piece. Finished in gold and high polish, the wheels measure 18x10-inch +13s in the rear with 18x8.5s up front. Wrapped in Falken FK 452s, the S2000 has all the contact patch it needs to dance around corners.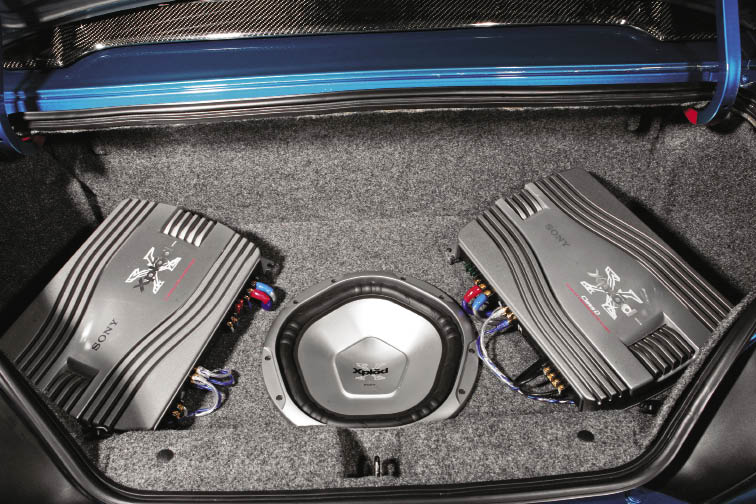 And the active aero helps too. High End Performance in National City, CA was contracted to do the body modifications, which as we agree are extensive. High End crafted wider rear fenders sculpted to look like a touring car. The front fenders were bloated out as well and High End also hand-built the sideskirts and bumpers. After a drenching in BASF Candy Teal over the entire shell, the project was accented with some carbon fiber pieces. First, a Top Secret vented CF hood was added then Seibon carbon fiber: mirrors, trunk (capped with a GT wing) and the rare hardtop. The attention to detail is stunning, every seam lines up and the finish of the paint is as solid on the engine bay as it is on the exterior.
Pop off the Seibon carbon fiber top to expose the race ready interior. A Cusco bolt-in cage surrounds a pair of High End racing buckets. The carbon Kevlar seats are a new addition to High End and are a sure hit considering they weigh less that 15-pounds! Strapping down occupants are a pair of trademark green Takata 4-point harnesses. Anything the driver has to throw at the car is directed through a Nardi wheel and Project Mu shift knob. Relaying all of the engine vitals are a trio of Top Fuel gauges mounted into a carbon fiber plate. The interior volume is filled with sounds courtesy of Sony Xplod. A Sony XAV-C1 7-inch LCD receiver feeds a pair of XM-SD61X Xplod amps where one feeds a single 12-inch Xplod sub and the other runs the XS-HF167 Xplod components.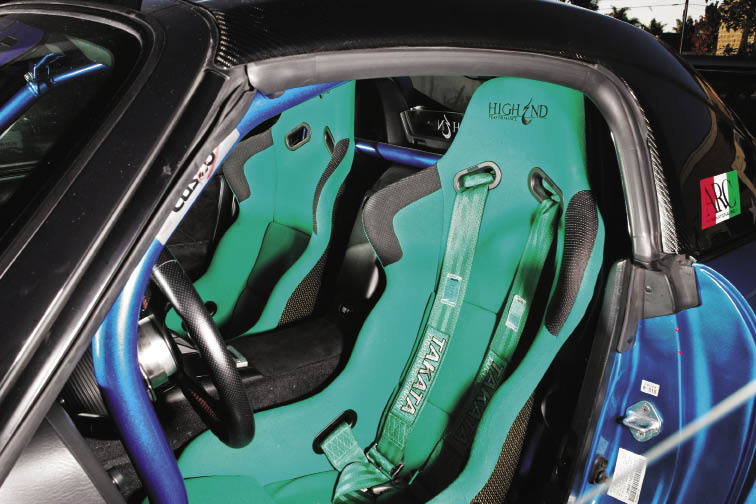 Another winner from the folks at High End Performance. Owner Ben Abutin once explained to me "I only build cover cars" and judging by his clientele and the results they achieve together, he is right. Time to take Abutin up on that invitation to head on over to the shop and see how all the magic happens.