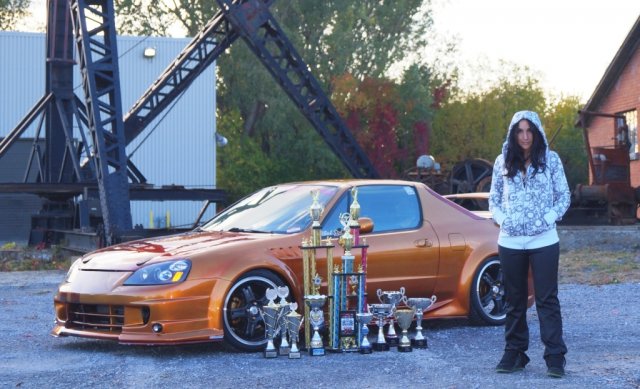 Owner: Marie-Andree Ayotte
Location: Montreal, Quebec, Canada
Vehicle: 1997 Honda delSol
Horsepower: 145

Ayotte bought this 1997 Honda delSol in 2004 from a car dealership in Quebec. It was her very first car and in 2005 and, when she changed her status to "single", she decided to work on it as a "fun" project and something that would last a long time (longer than any relationship!). Just like other fun things to do, this project of hers became addictive - not because she was buying cool stuff, but about what she could perform, install and mod herself! MariA benefited from the Honda platform - she learned a lot by performing a few of the modifications herself. She didn't have to depend on a "man" to do things for her! If perfection isn't the best way to describe it, Pride definitly is.
---
Check out Marie-Andree's full profile at Tuner Battlegrounds
Think you have what it takes to compete against Marie-Andree? Sign up here!