Ask any competitor in any sort of competition and they will tell you that one of their secrets to success is the unwavering support they have in their corner. Gerbie Reyes has learned firsthand how much a solid support system can propel you in your goals, and he got the absolute crash course lesson, which launched him to an overwhelming victory: 2016's Tuner Battlegrounds Champion!
If you have any inkling of what our Tuner Battlegrounds competition is, you'll know how important a social media following is to how well you do, or don't do. When Reyes was gearing up for his very first #TBGLIVE event at Calgary's iteration of the Driven Show, he didn't even know what a hashtag was.
"I have always piggy-backed on a shared Facebook account with my wife, Kathy, but never had one of my own," Reyes admits. "I had to get my own Facebook, Instagram, and Twitter accounts with the help of others showing me what to do."
Luckily for him, someone who he lists as one of his biggest motivators in his dreams to be champ (among the rest of the Garage 106 team he's a part of) is none other than Benji Tran, 2015's Acura TSX-toting champion. As someone who's been there and come away with the whole thing, having a past champ in your corner is a huge help. Since starting up his social media presence, his Instagram alone has garnered him over 5,000 followers, and he did it all without a Fit Tea sponsorship.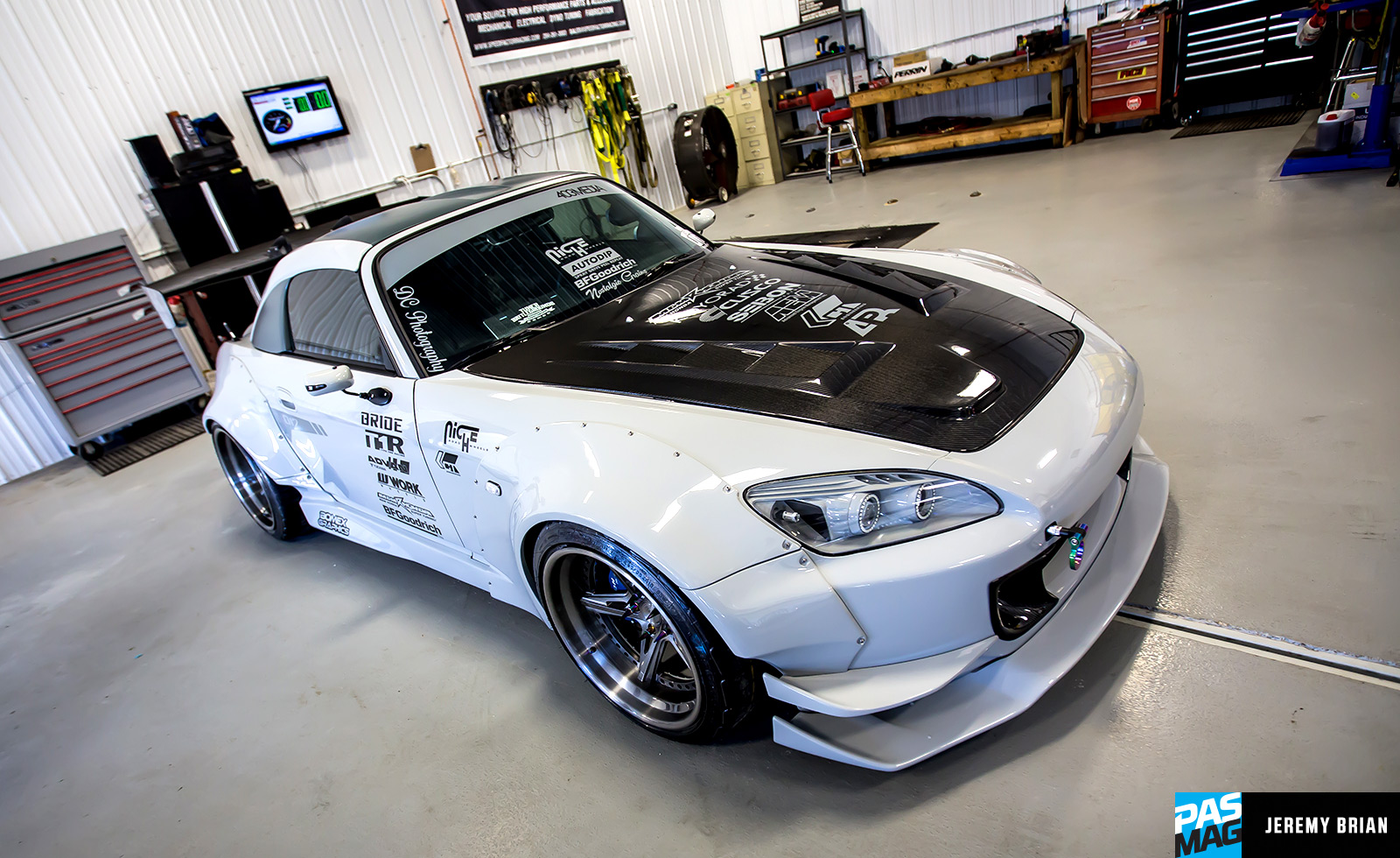 Now, some of you may be putting some pieces together and figuring out that since Reyes and Tran are friends, that must mean they're from the same spot in Manitoba, Canada. You'd be right. You'd also be right if you were asking, "weren't the past two winners also from Winnipeg?" No, we can't explain it. The only thing we can say is that Winnipeg, Manitoba, has some serious car culture when it's not covered in snow, and the rest of North America needs to step it up if they ever want to come out on top over this solid community.
Another community that Reyes credits with a huge helping hand in his victory is his church. Reyes is a devout Christian and he says that his faith is what led him to building his S2000 to such a degree in the first place.
"In the winter of 2013, I was looking for a potential car to build that I planned to use for positive outreaches to young people," Reyes says. "I became a Youth/Young Adult Ministry Leader, and I thought it would be great to build a car, not for the purpose of impressing others like I did in the past, but out of my new-found passion to make a positive impact on young people's lives outside of Church - a car that would reflect my personal story while resonating with others who are also passionate for cars."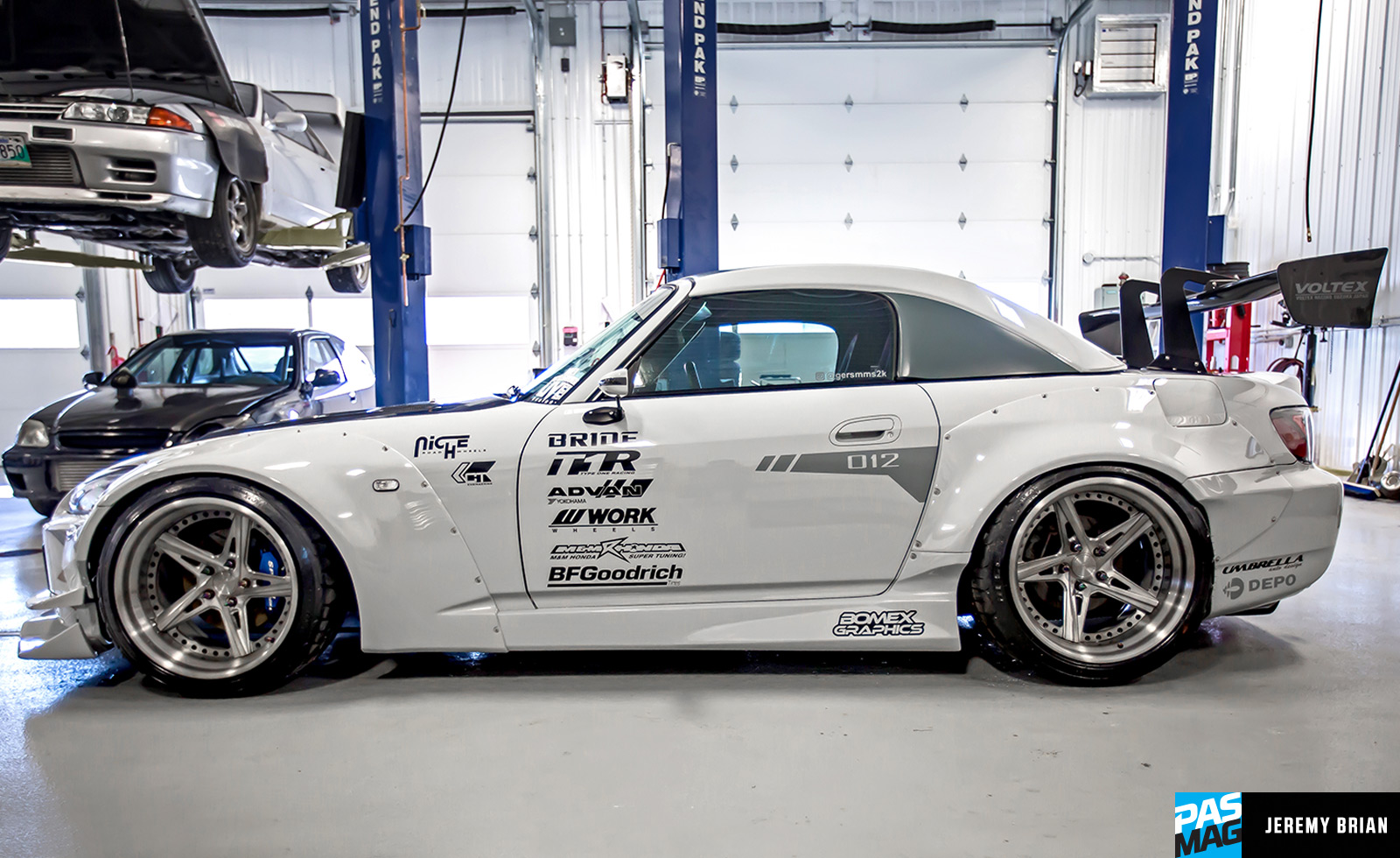 Reyes had definitely impressed others with his builds in the past, and that may have been garnered from his worldly experience. He grew up in the Philippines, lining up Hot Wheels his father would buy him in his room – that would be the start of his love with cars in general. He then moved to California, just before the Fast and Furious craze hit, to build a '90 Mitsubishi Eclipse, complete with an APR wing and orange paintjob that Reyes likens to a certain Supra of the same shade that would hit silver screens two years later. Reyes then landed in Alaska, where he would build a Civic, another Eclipse, and an Evo IX MR, which himself and a handful of other owners flew in a tuner to street tune their cars due to a shortage of AWD dynos around in Alaska at the time. A final shift to Winnipeg, Manitoba, and involvement with the church would then cause the build bug to surface again, but where he found his next platform was pretty unlikely.
"What I was looking for turned out to be sitting frozen and dead on a used car lot, 200 miles south of Winnipeg, in Grand Forks, North Dakota," recalls Reyes. "The car I had my eyes set on was a silver, bone-stock, 2001 Honda S2000. I saw what most car builders see beyond the broken, beat-up, and abandoned state of a used car: a platform that had a lot of potential to become something great."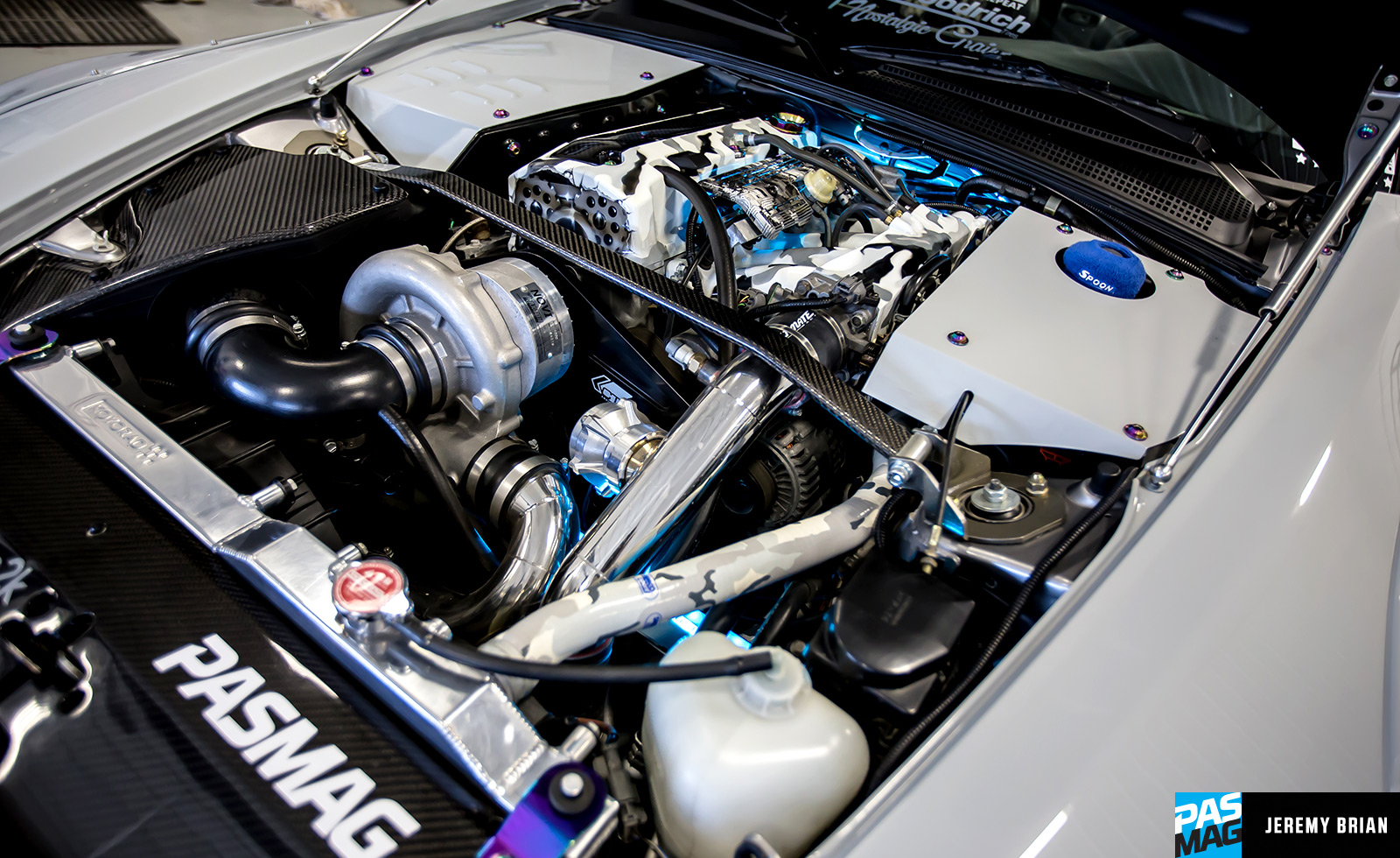 It turns out that Reyes' foresight was accurate when it came to the dead and frozen, six-speed, RWD convertible with a 9,000 RPM redline. For him, a car build starts on the inside and works its way out, so Reyes, with the help of Danny Dunning from Speed Factor Racing, dug in under the hood. A CT Engineering NOVI 1200 supercharger would be the first to go in, paired with an Ultimate Racing front-mount intercooler and a custom pulley. With the addition of a T1R dual exhaust system, Berk cat delete pipe, and a Speed Factor custom tune, the S2000 was pushing 369 whp and 233 lb-ft of torque. Additionally, the F20C's valve cover and intake manifold would get a custom touch of artic camo to accent the fighter jet theme that was starting to take shape in Reyes' mind.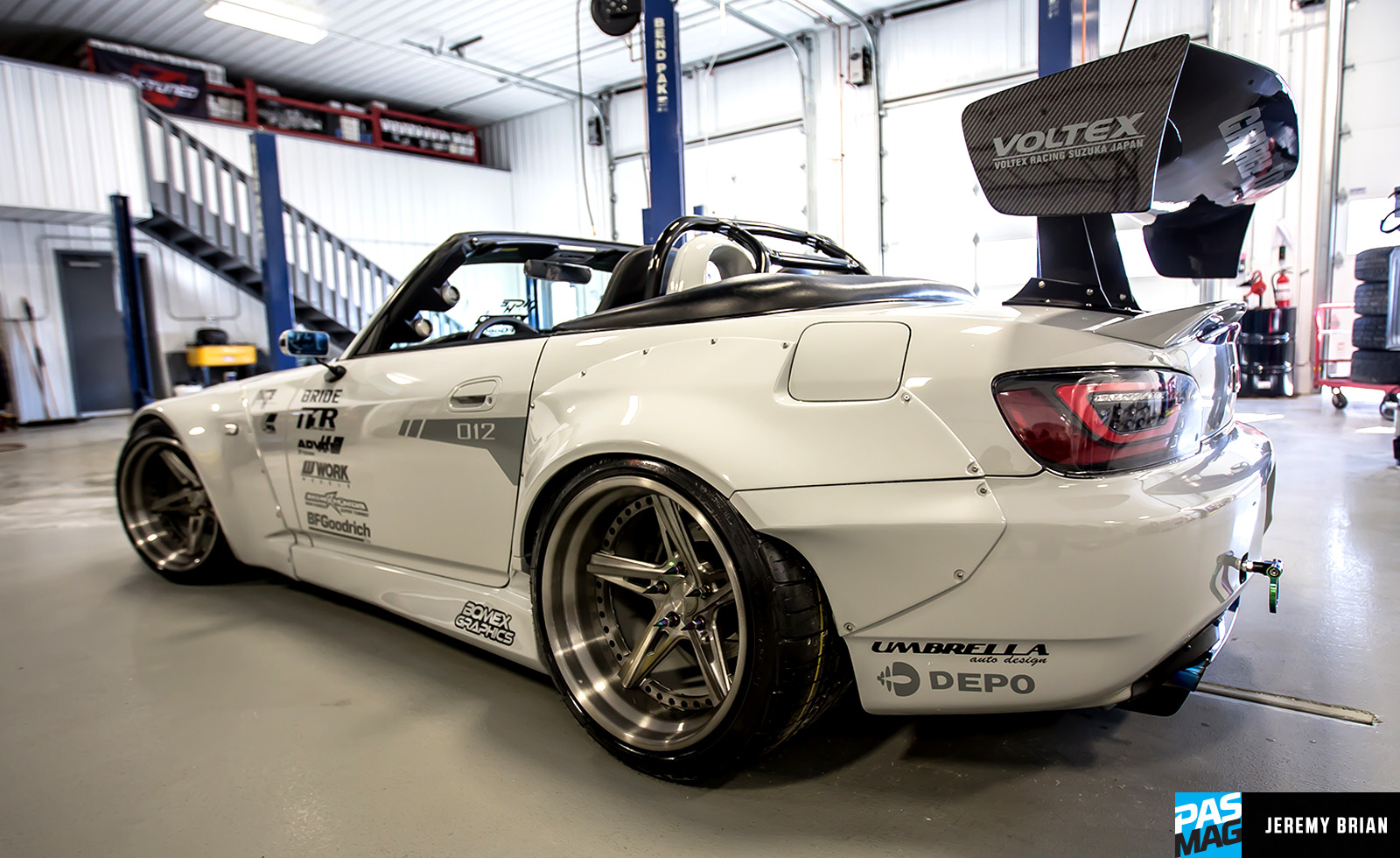 The theme makes sense when you take in the S2K from the outside. The M&M Honda Racing Hyper Widebody kit's riveted appearance and front aero add-ons lend to the airplane theme, but the huge Voltex wing and additions of carbon fiber accents and diffusers scream aerospace. You could even say the color-changing "demon eye" LEDs in the headlights are flashing warning lights for when it's flying by.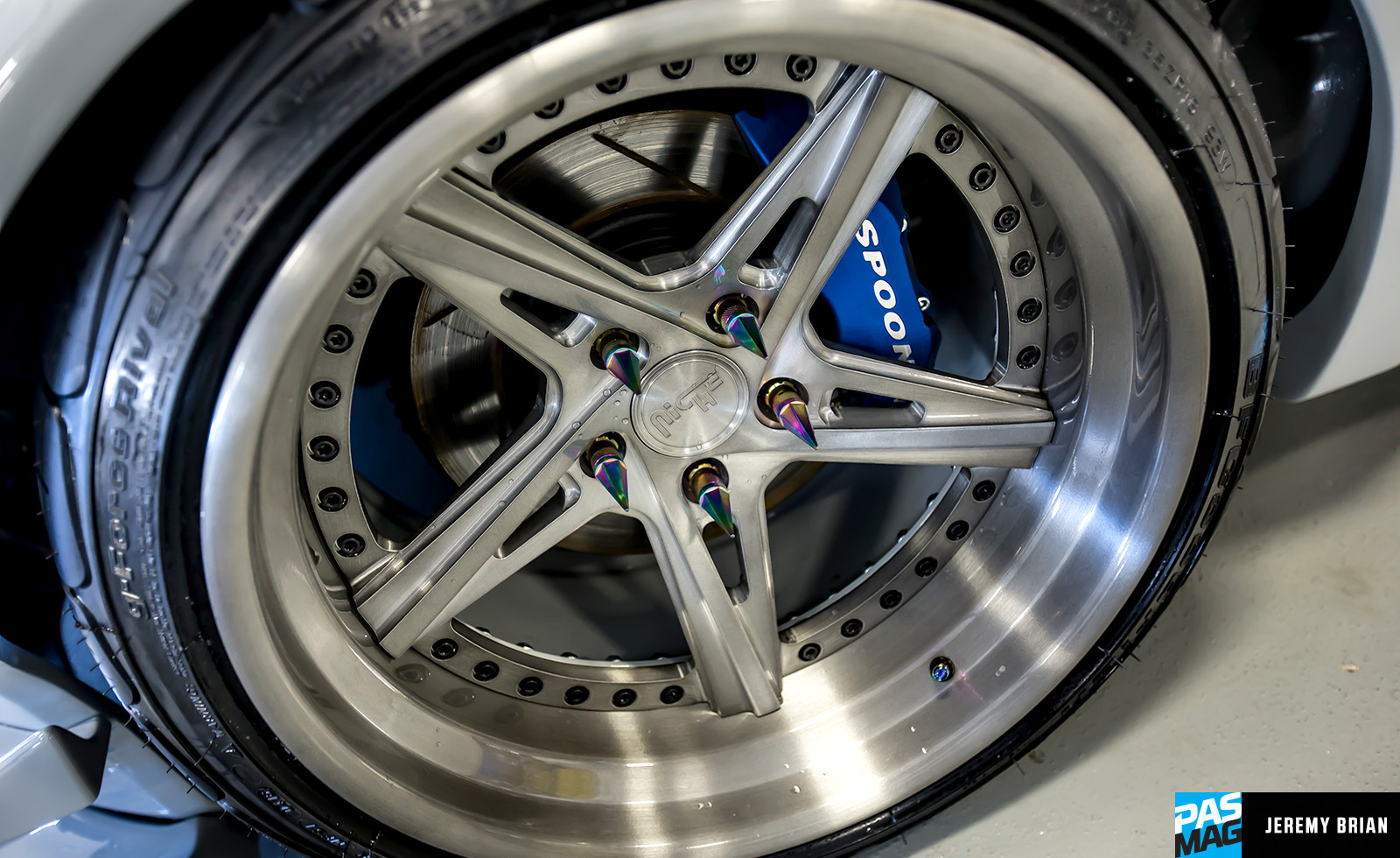 Reyes has even outfitted his JDM fighter with some upgraded landing gear. His newly acquired Niche Mulsane wheels measure in at 18x11 and 18x12.5 in the front and rear, respectively, and are wrapped in some capable BFGoodrich G-Force Rival tires. A team effort of KW's V3 coilovers and Umbrella Auto Design's VRH lift system allow for a small amount of liftoff when needed, without sacrificing the high-performance characteristics of the coils.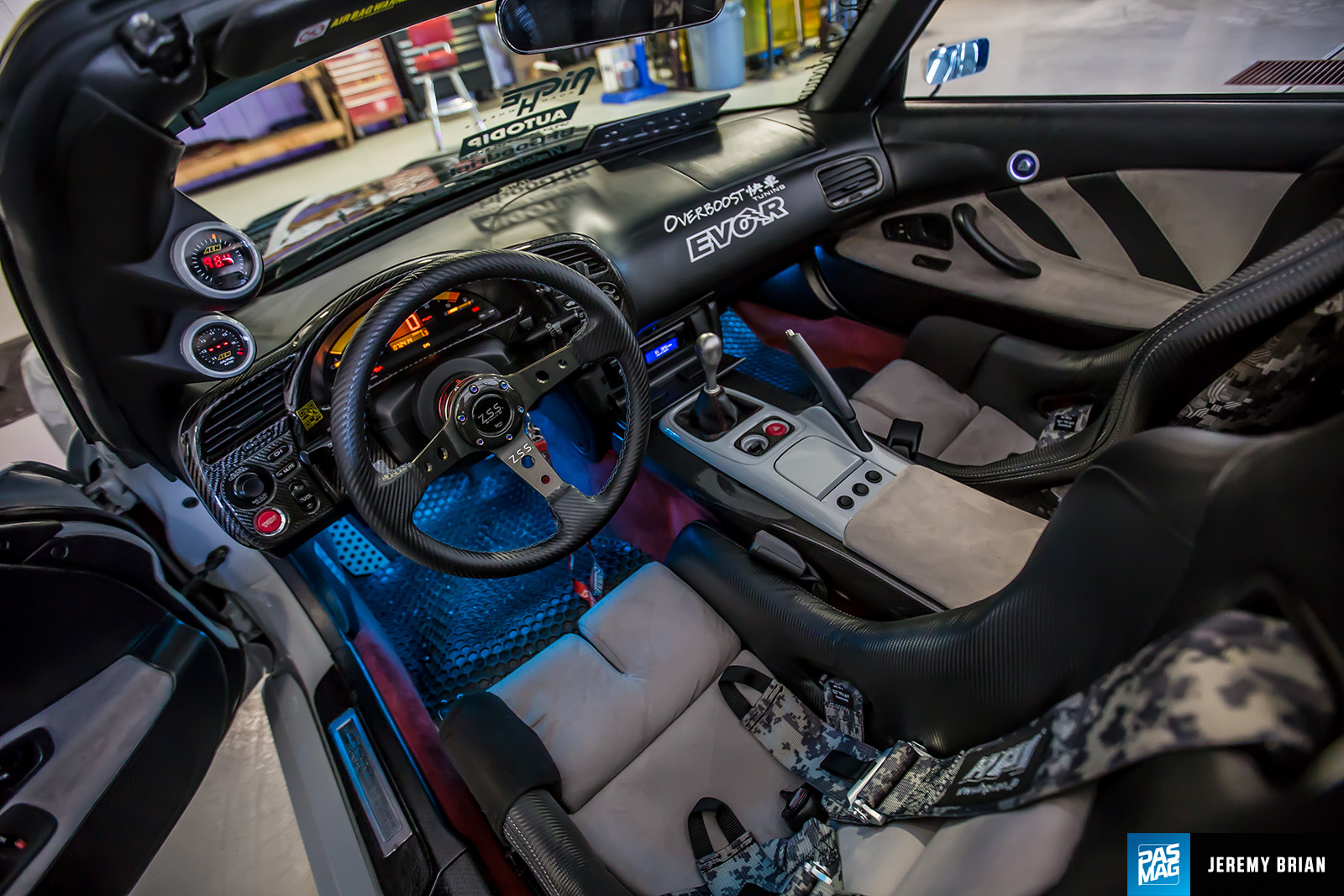 Inside, artic camo makes a return on the HPI four-point racing harnesses and Bride VIOS III seatbacks, while pale gray suede upholstering ties in with the jet fighter shade of gray on the outside of the car, which is actually a Ford code for Shelby Mustangs. Once again, the talented hands of Wayne Fabian, of Wayfab creative, have graced yet another TBG champion's ride. Using a pair of JL Audio 10-inch subwoofers, as well as a mono amp and a four-channel, Fabian created a stunning modular floating install in Reyes' trunk area. The setup is modular in the way that its comprised of stack-on units that can be removed in a matter of minutes should Reyes feel track-inclined. You can see why this S2000 did so well in Vegas, right?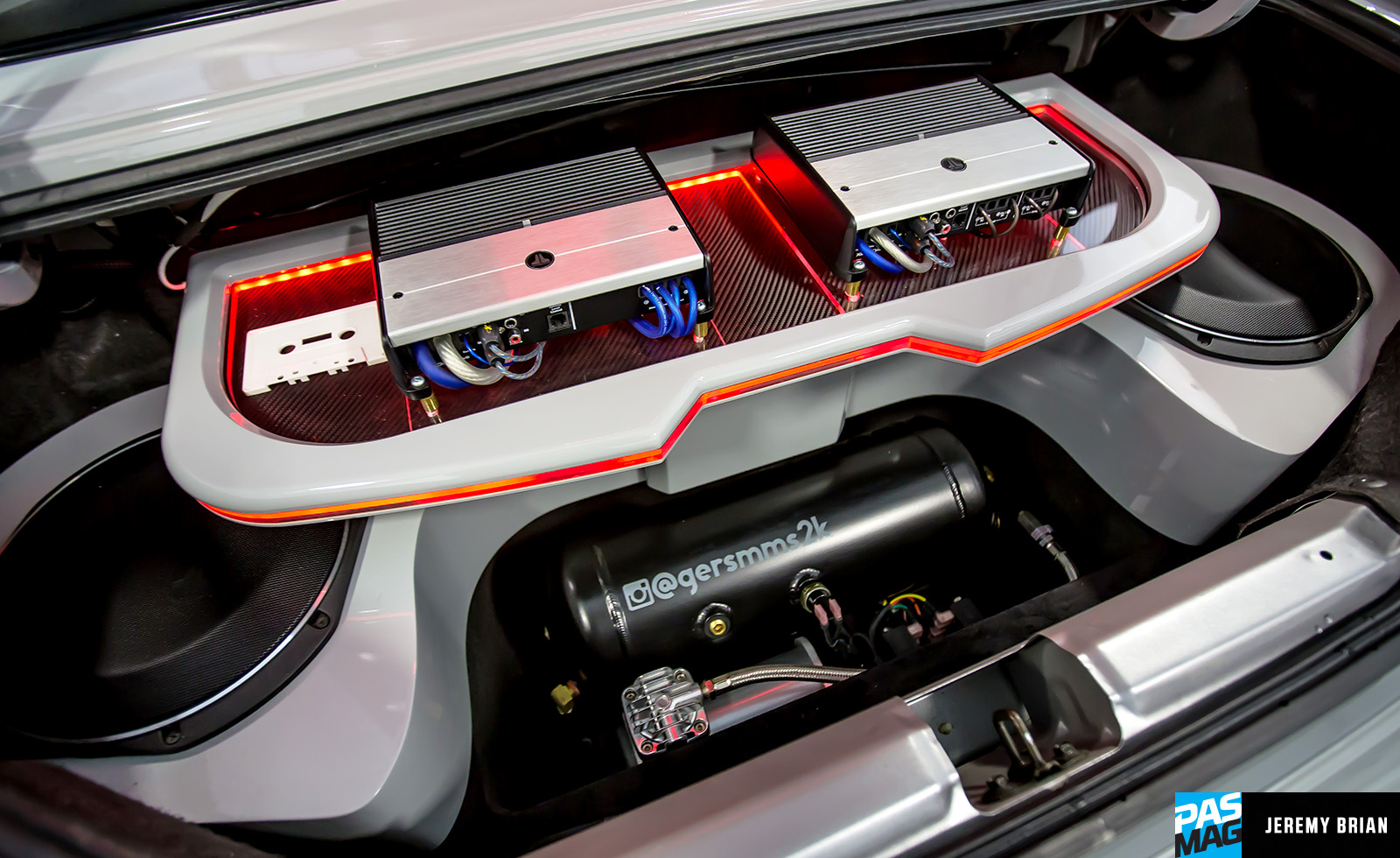 While Reyes cites some lead-up battles as standouts, he says that his battle with Eric Guerette, the runner-up in the Championship competition, was his greatest opponent of all. Though, the two didn't fight like enemies, they fought alongside eachother, and whoever came out on top, came out on top. Sights like seeing them setting up Facebook Live feeds opposite each other and cheering the other on were fairly common. We've seen displays of sportsmanship in TBG competition, but this pair gave the word a new definition.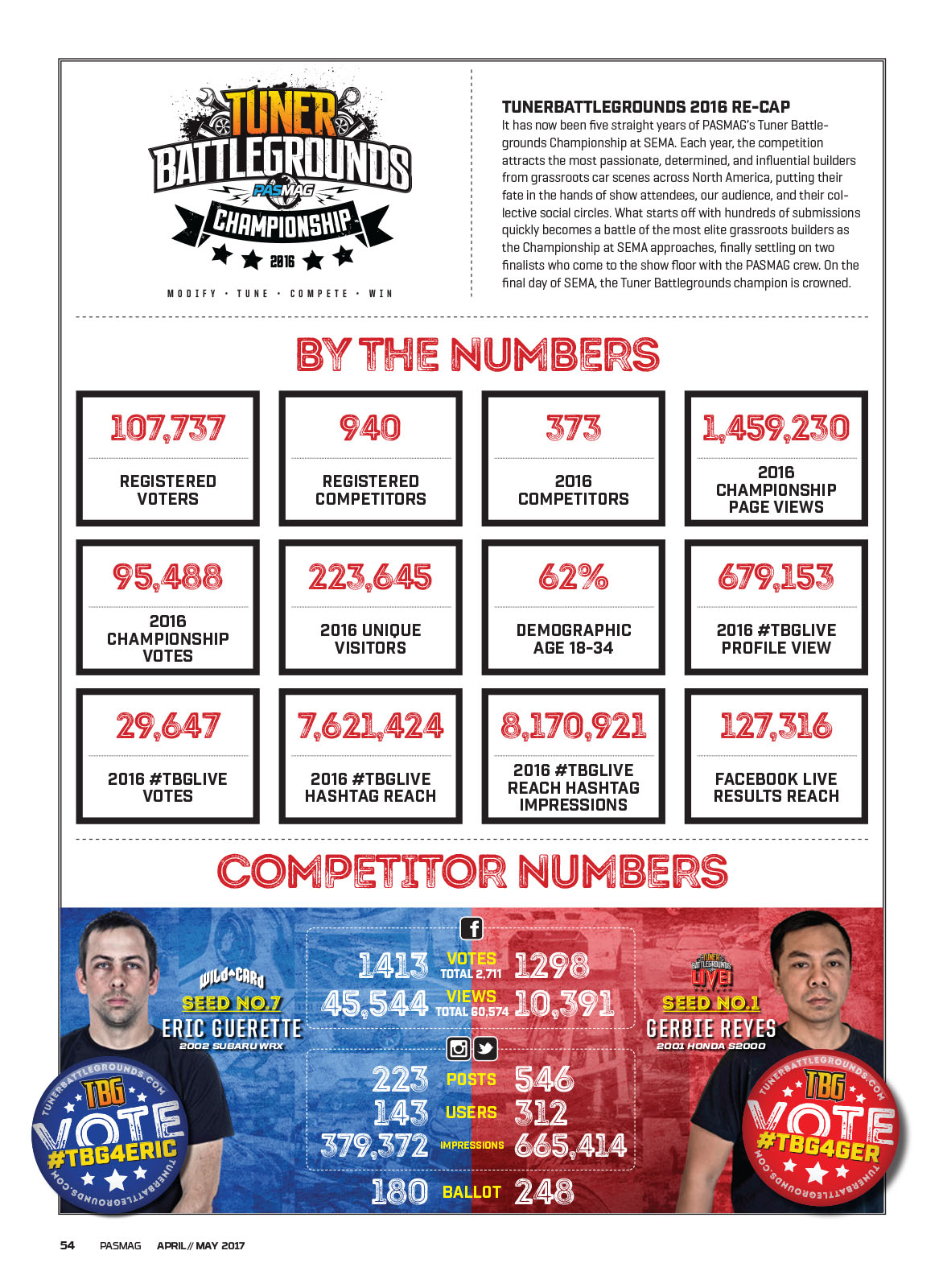 As 2:30 p.m. drew close on the final day of SEMA, Reyes made it back to the booth just in time (with some frantic texting from his wife) to line up for the cameras for the announcement. With 1,898 total votes to Guerette's 1,736, Reyes took home the custom trophy by Nostalgic Grains for the 204 for the third time in a row. While Guerette killed it on Facebook, Reyes pulled away with Instagram posts and physical voting at the show, no doubt because of his team hustling hard for him the whole week.
"I would also like to say that this has been one of the most thrilling experiences I've ever faced," Reyes says, graciously. "I hope people see that teamwork, unity, prayers, and dedication prevailed through my journey in the Tuner Battlegrounds Championship. Looking back, it was a miracle that I held the first position amongst the giants of the car world and social media. Thanks to everyone who joined me helping push towards the victory!"
Going from zero following to taking home the trophy is no small feat, but it just goes to show the tremendous support that Reyes has behind him and his outstanding S2000. We can't wait to see what kinds of amazing things that support allows you to do in the future. Congratulations, Ger!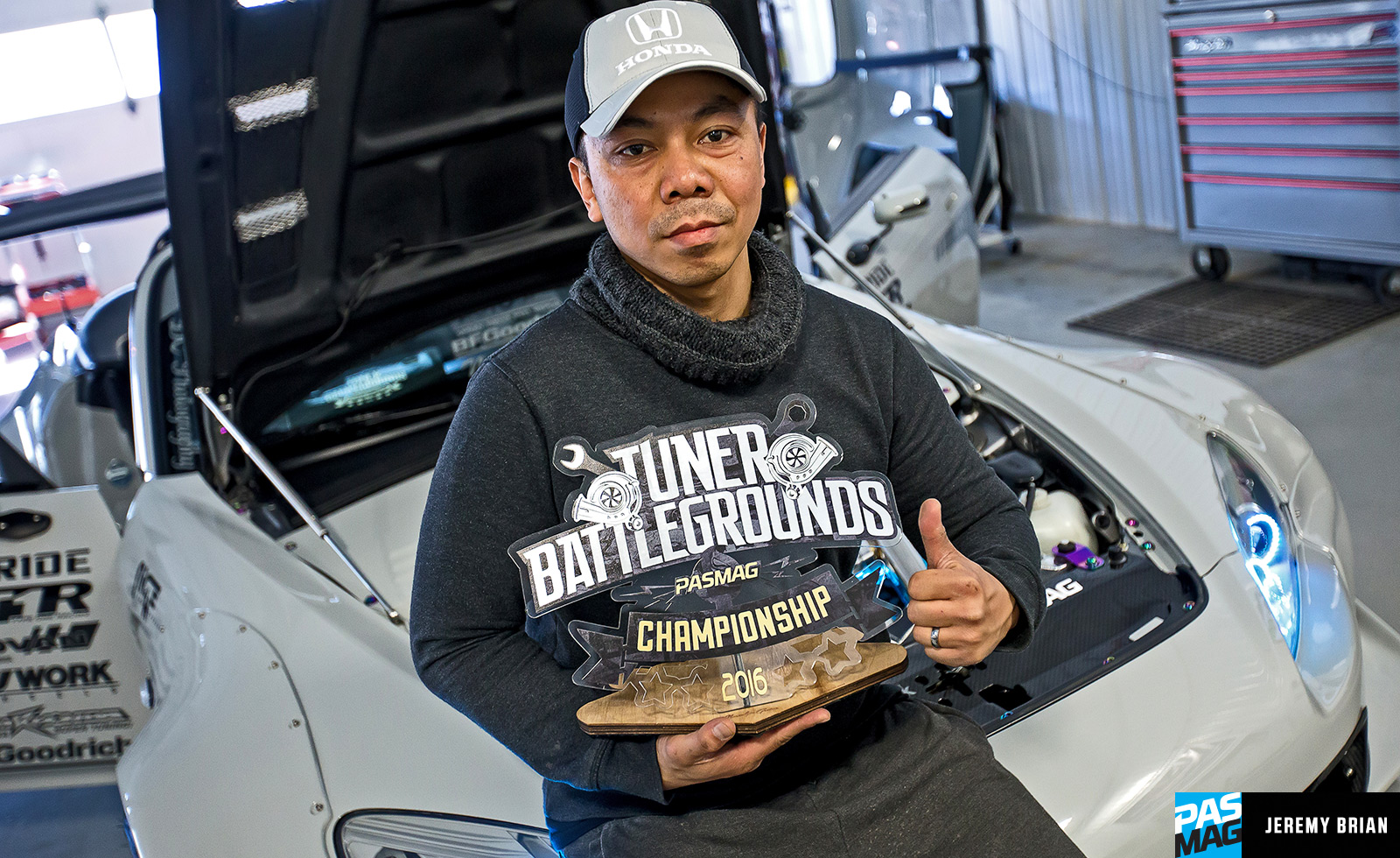 Photography by Jeremy Brian
---
ESSENTIALS
Vehicle: 2001 Honda S2000
Owner: Gerbie Reyes
Location: Winnipeg, Manitoba
Club Affiliation: Garage 106
Built by: Speed Factor Racing, Garage 106
Engine: Honda F20C 2.0L I-4
Horsepower: 370 whp
Torque: 233 lb-ft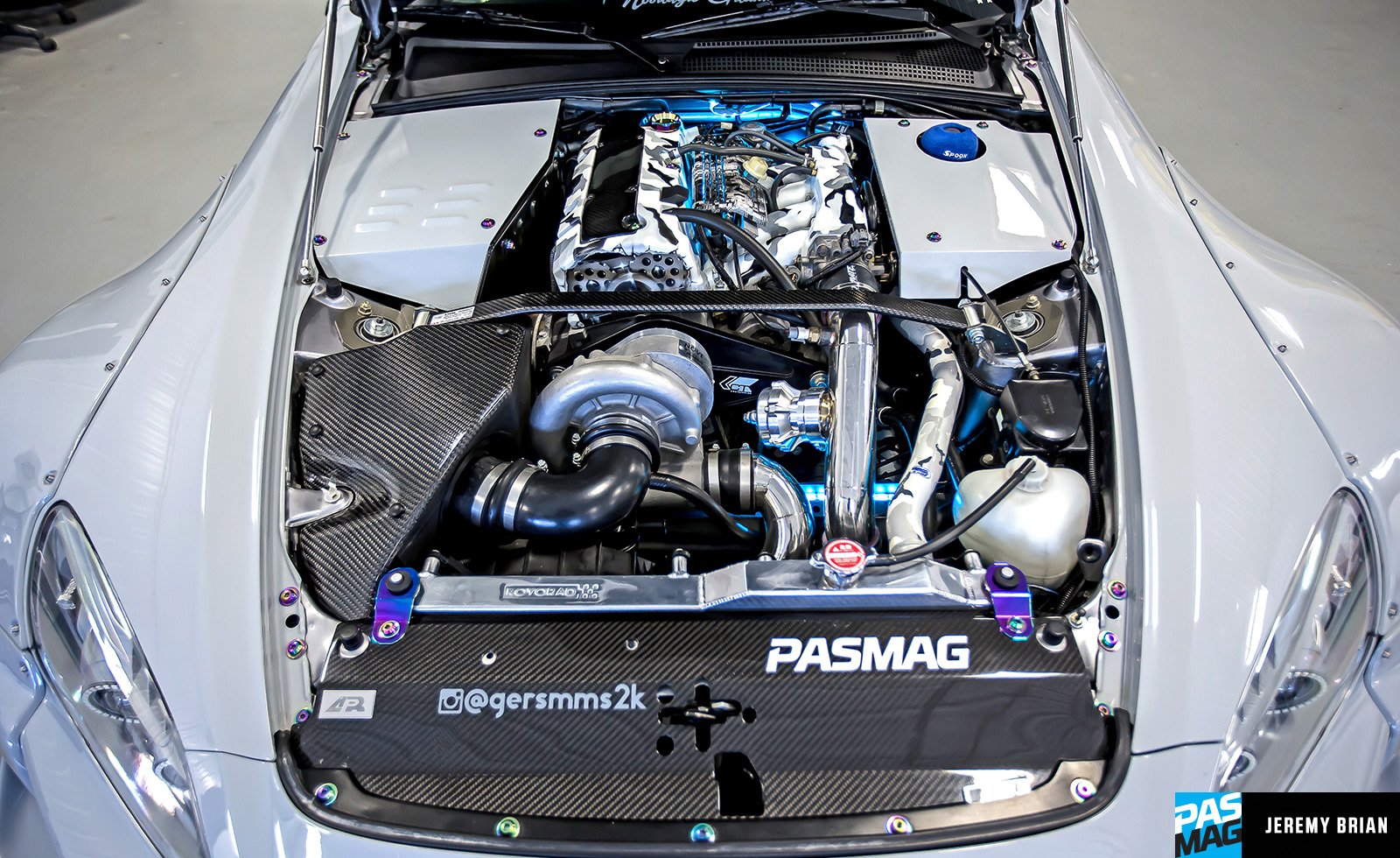 ENGINE
ARP head studs
Science of Speed (dual valve spring kit, titanium valve spring retainer, 3-BAR MAP pressure sensor, 3.2-inch supercharger pulley & drive belt)
CT Engineering (NOVI 1200 supercharger, air intake)
Ultimate Racing intercooler
Comptech FMIC kit
Samco radiator hoses
Tial blow-off valve
AEM (in-tank 320-lph fuel pump, EMS Series 2 UEGO, universal inline UEGO controller, digital UEGO/ wideband AFR gauge, multi-function serial data stream gauge)
Injector Dynamics 1000-cc fuel injectors
NGK 2668 BKR8EIX iridium spark plugs
Cometic 87-mm head gasket
P2R (throttle body, intake manifold gaskets)
Dress Up Bolts "True Burned" titanium hardware
APR carbon fiber (spark plug cover, radiator cooling plate)
Koyorad Hyper V-Core Series radiator
T1R neo-chrome oil cap
MotoMaster Eliminator Ultra AGM battery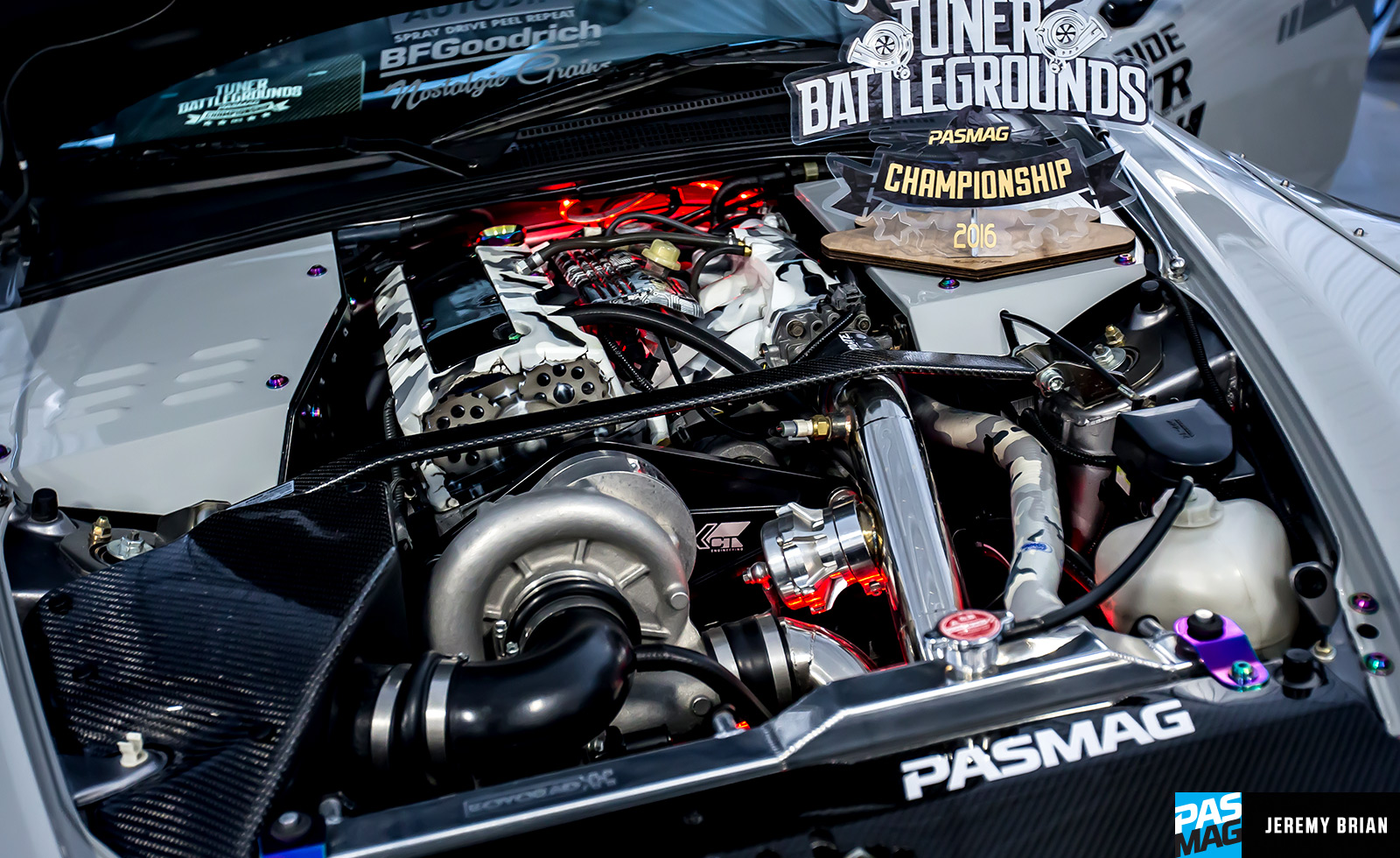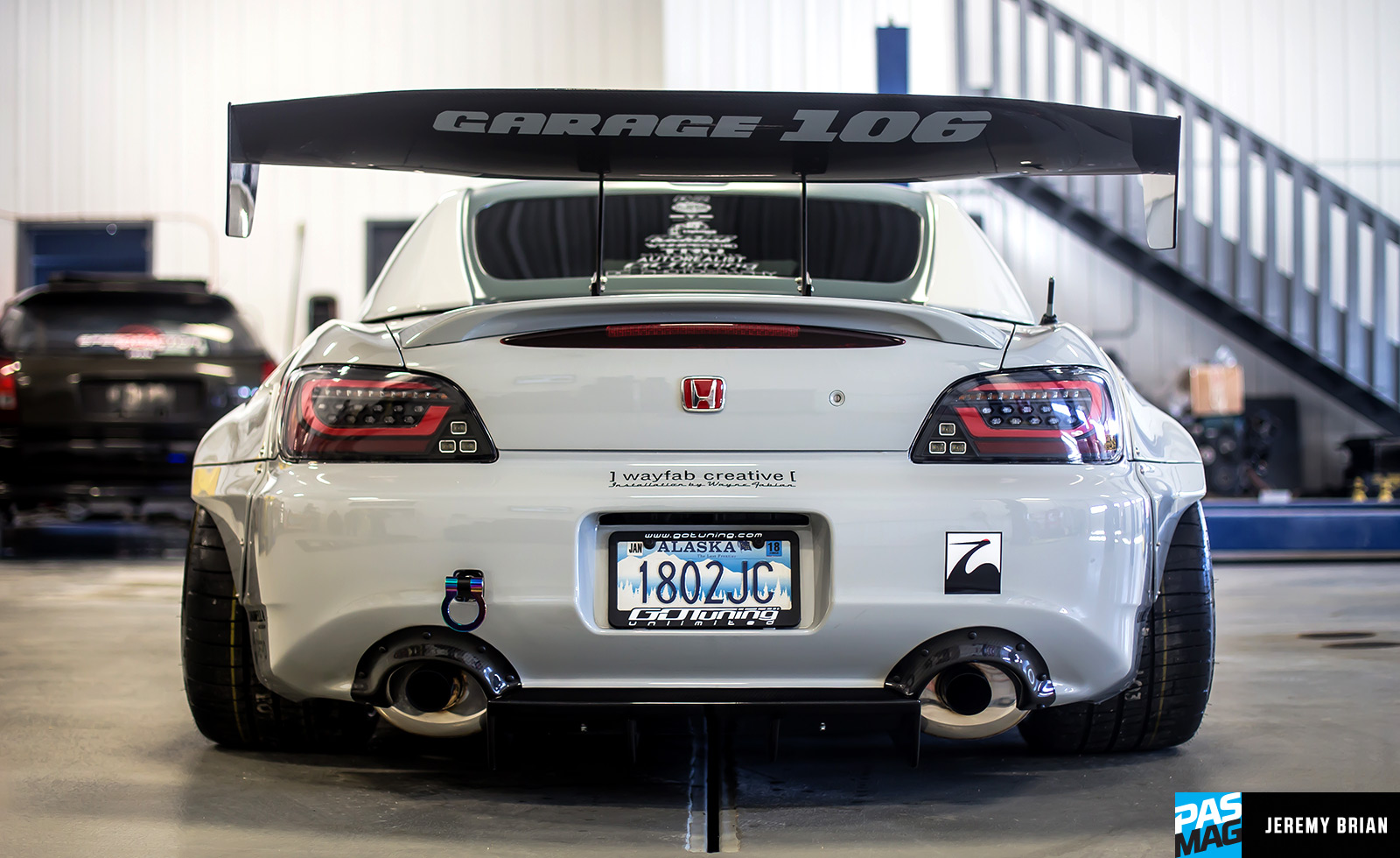 EXHAUST
T1R 70R-EM Sparrow dual exhaust system w/ titanium tips
Berk (HPC-coated header, cat delete pipe)
DRIVETRAIN
Science of Speed Sport clutch
Honda S2000 AP1 flywheel
CT Engineering Competition reinforced diff housing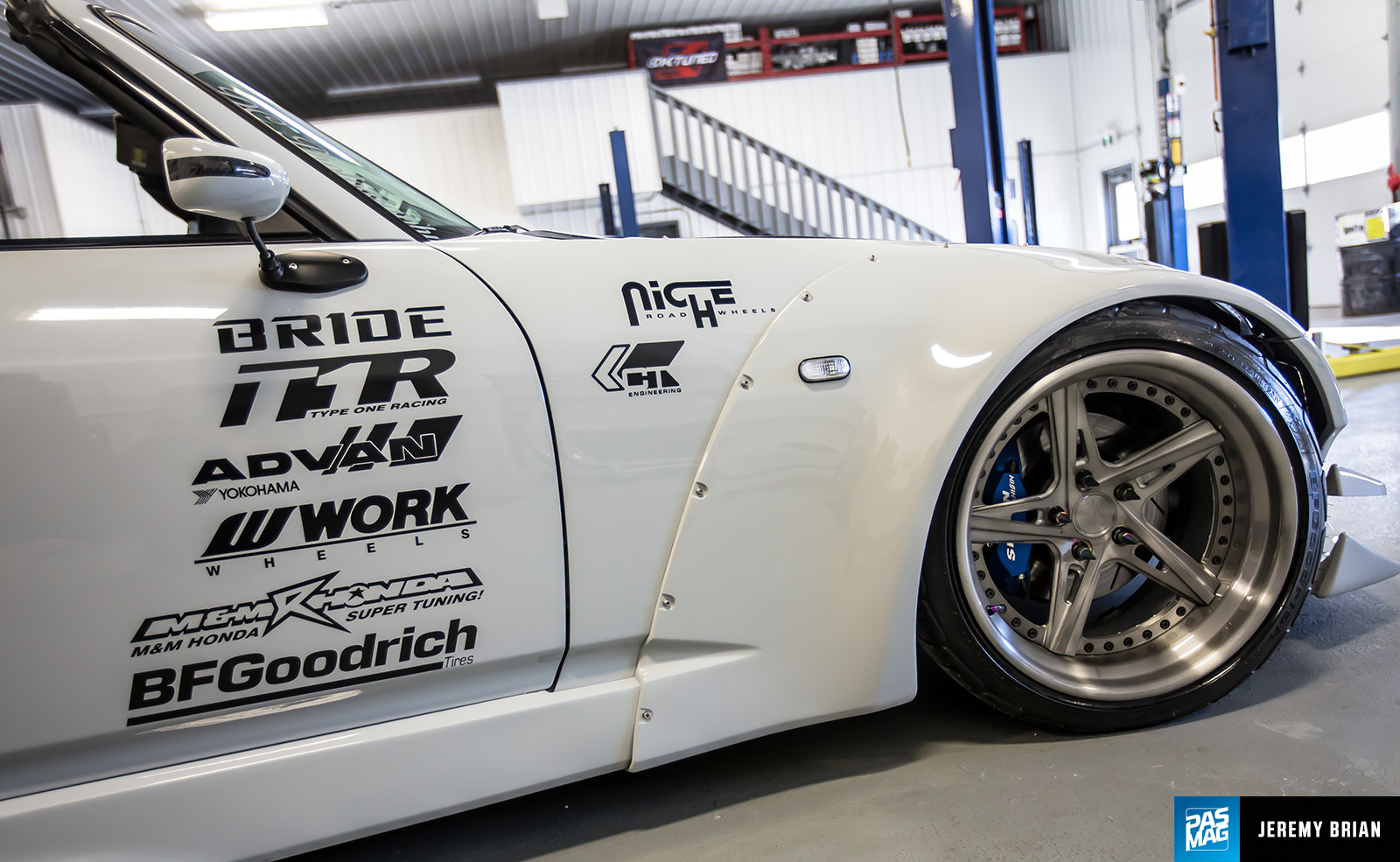 WHEELS / TIRES / BRAKES
Niche Mulsane wheels – 18x11 -11 (f), 18x12.5 -11.5 (r)
BFGoodrich G-Force Rival tires – 265/35 R18 (f), 315/30 R18 (r)
NNR neo-chrome extended spiked lug nuts
APR carbon fiber rotor cooling ducts
Spoon Sports monoblock 4-piston calipers (f)
Speed Engineering directional van slotted brake rotors
Science of Speed stainless steel brake lines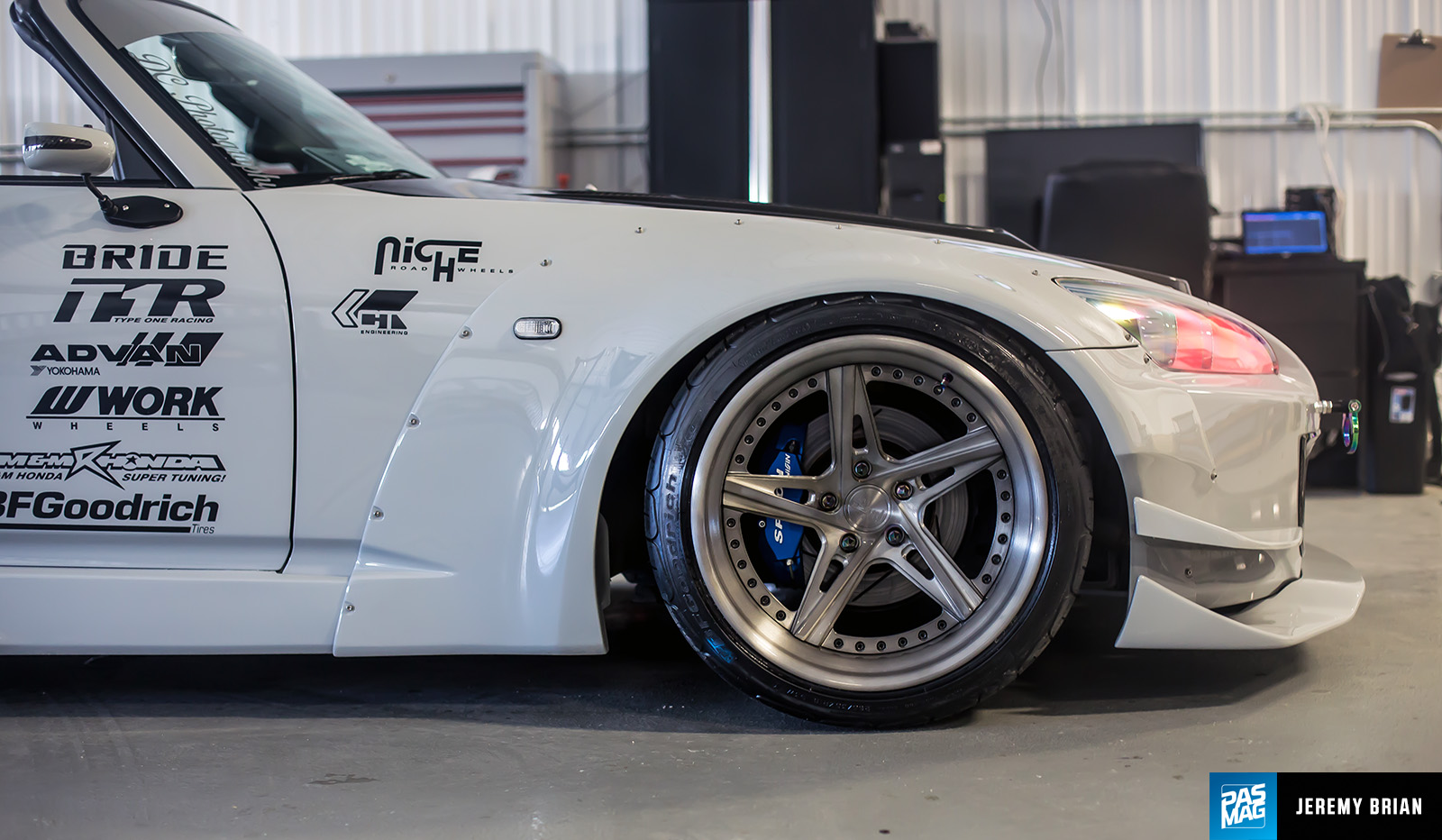 CHASSIS / SUSPENSION
KW V3 coilovers
Cusco ALC0S carbon fiber strut bar
Umbrella Auto Design VRH lift system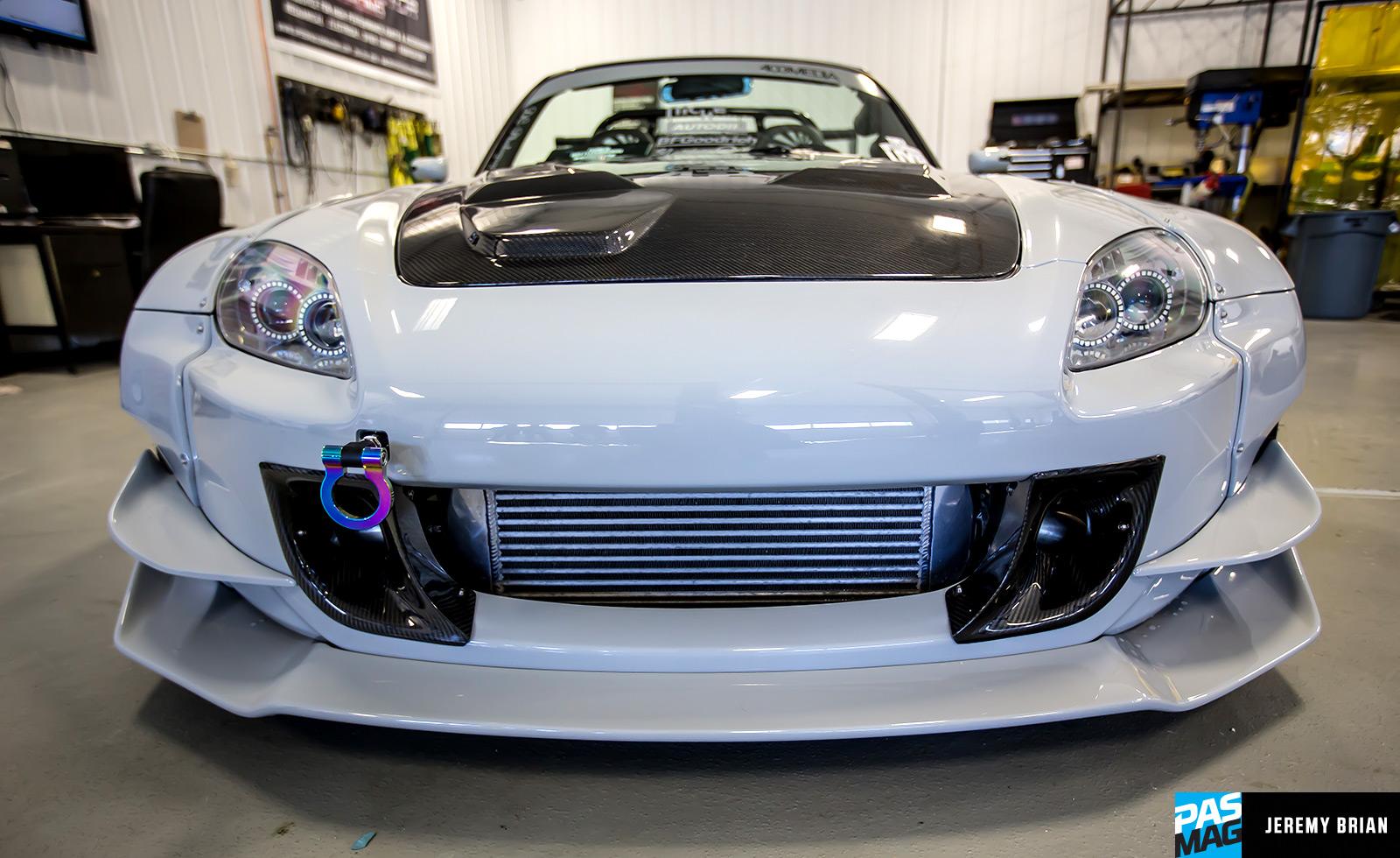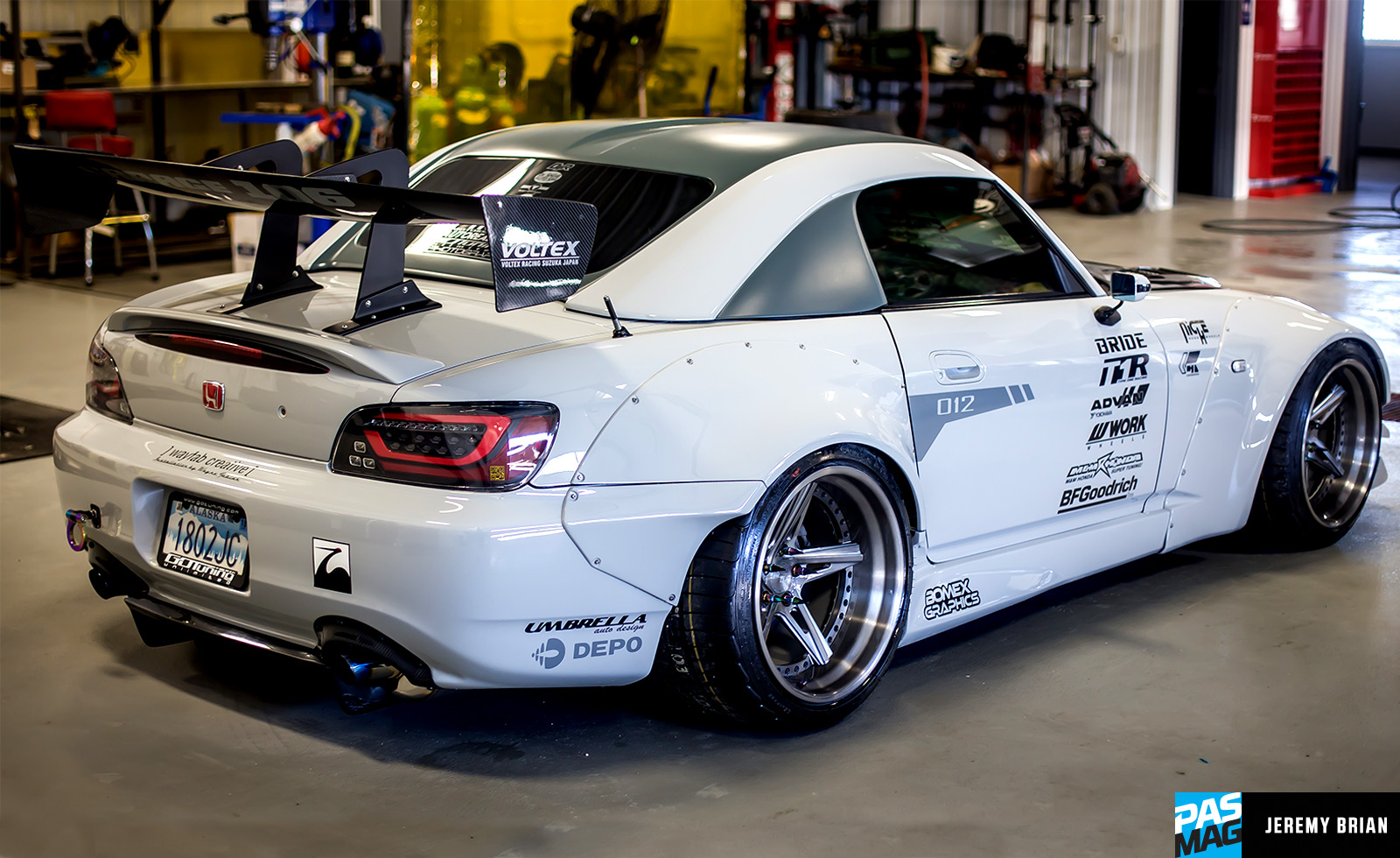 EXTERIOR
M&M Honda Racing Hyper widebody
APR carbon fiber (burn shield cover, Formula GT3 side mirrors, diffuser)
Neo-chrome swivel tow hooks (f/r)
Seibon Carbon carbon fiber Mugen hood
Honda (Type-R badge, JDM clear side markers)
Voltex (Type7SN GT wing, swan neck mounts)
Mugen hard top
Bomex custom graphics
Fleet Auto body bodywork
Ford Shelby Mustang Avalanche Gray custom paintjob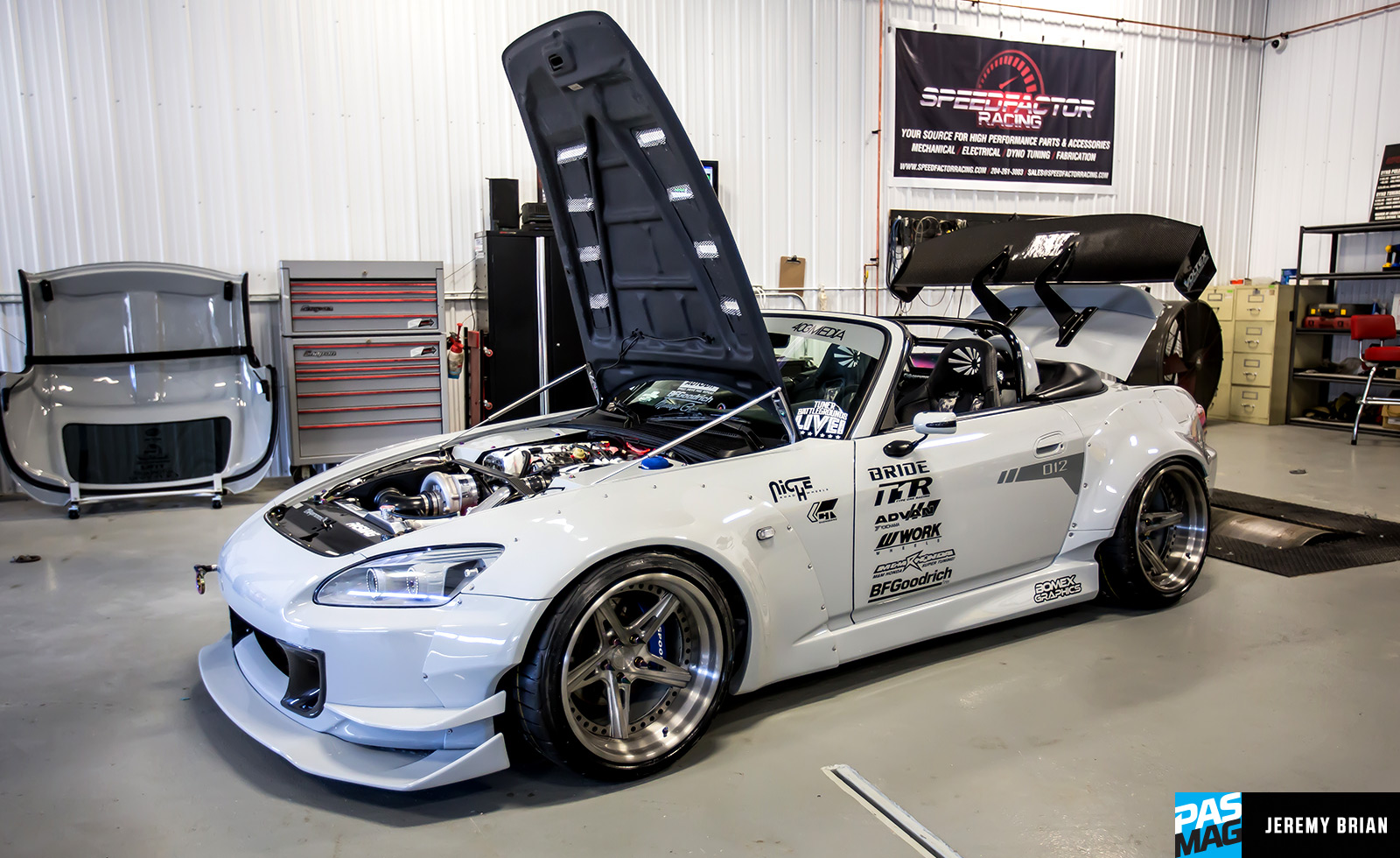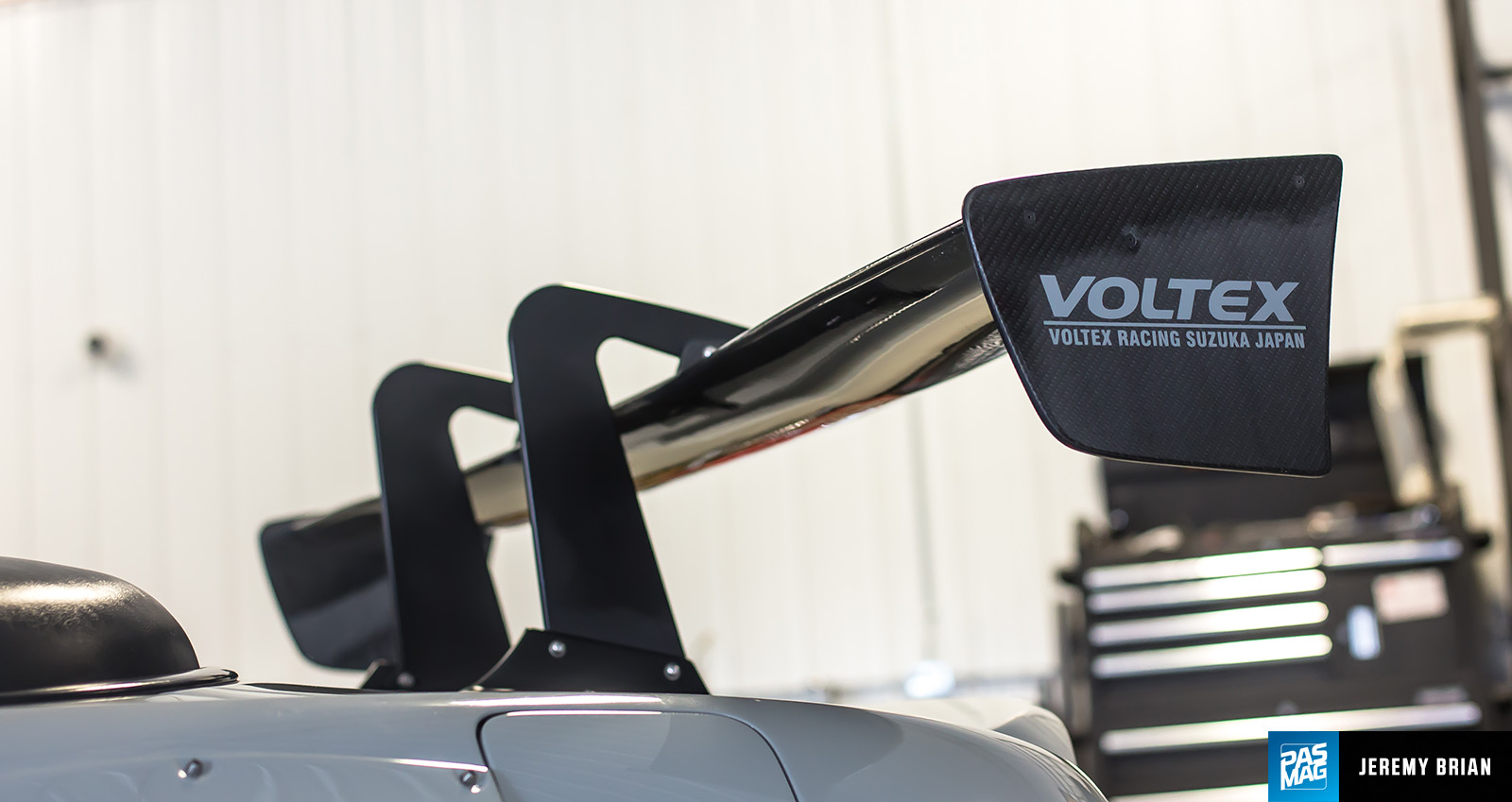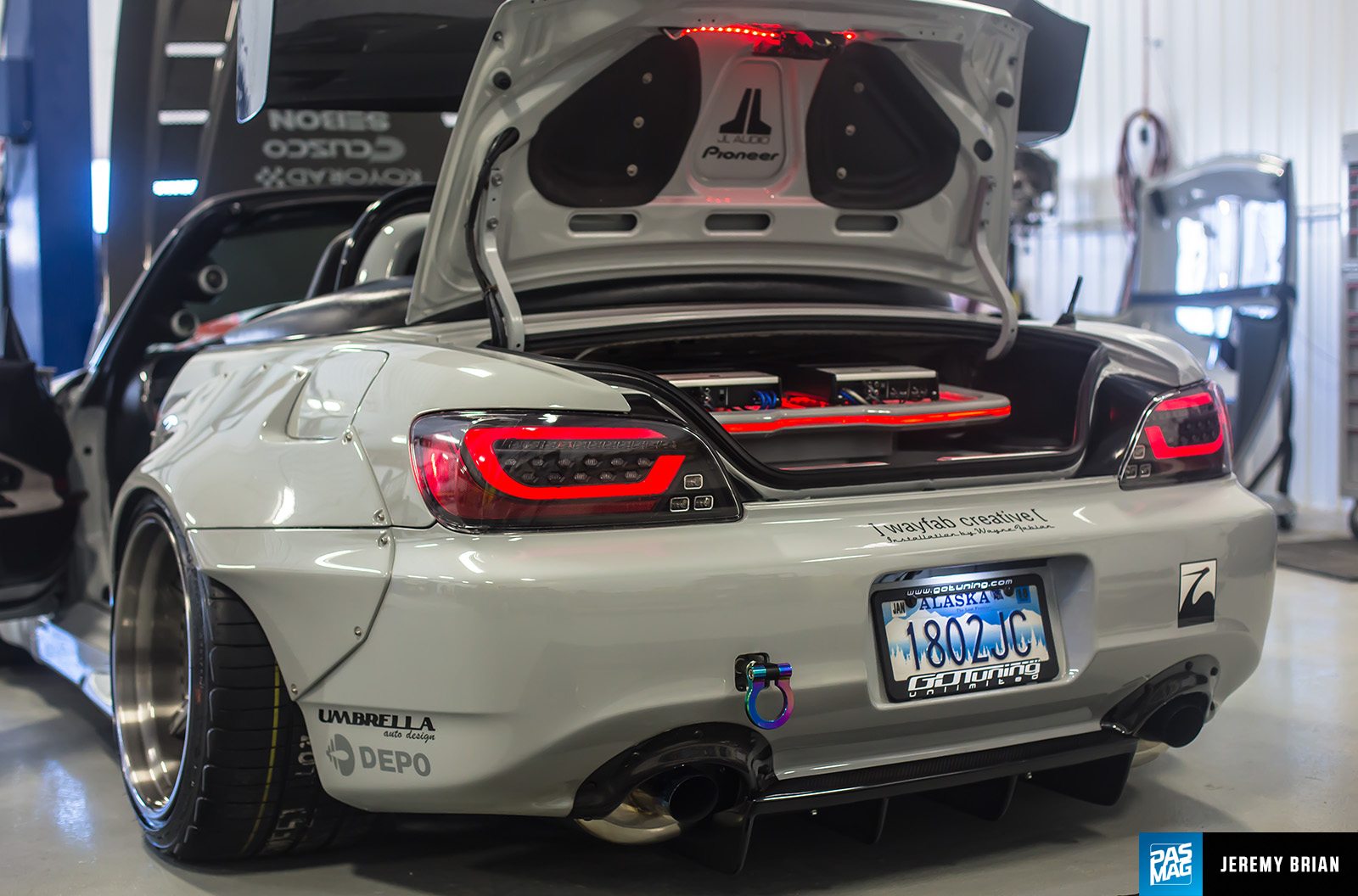 LIGHTING
Spec-D Tuning halo projector headlights
DEPO LED taillights
GTR Lighting (8,000K HID low beams, Gen 2 LED high beams, 80-watt LED signals, 80-watt LED reverse light, 80-watt LED brake light, LED parking lot, LED license plate light)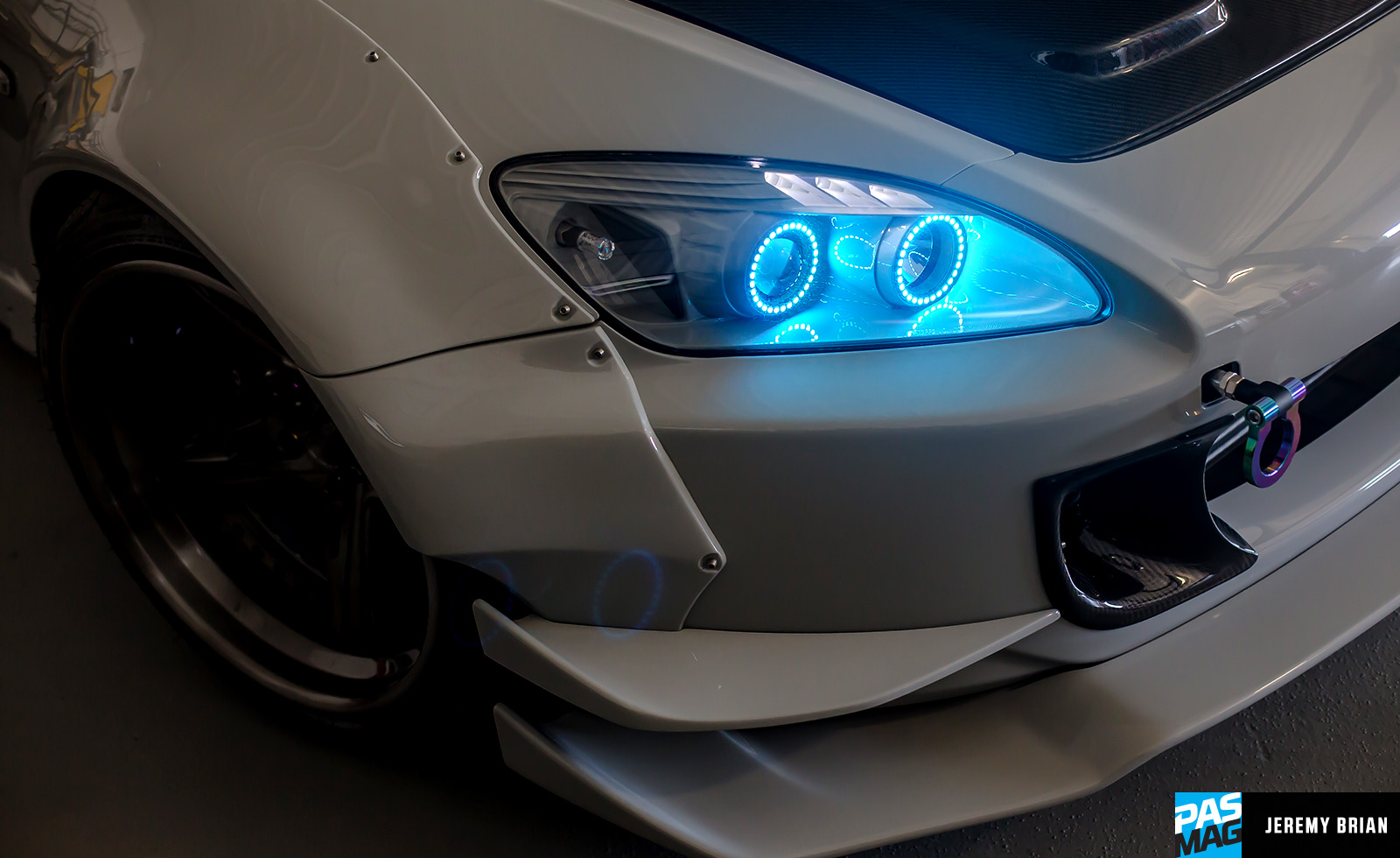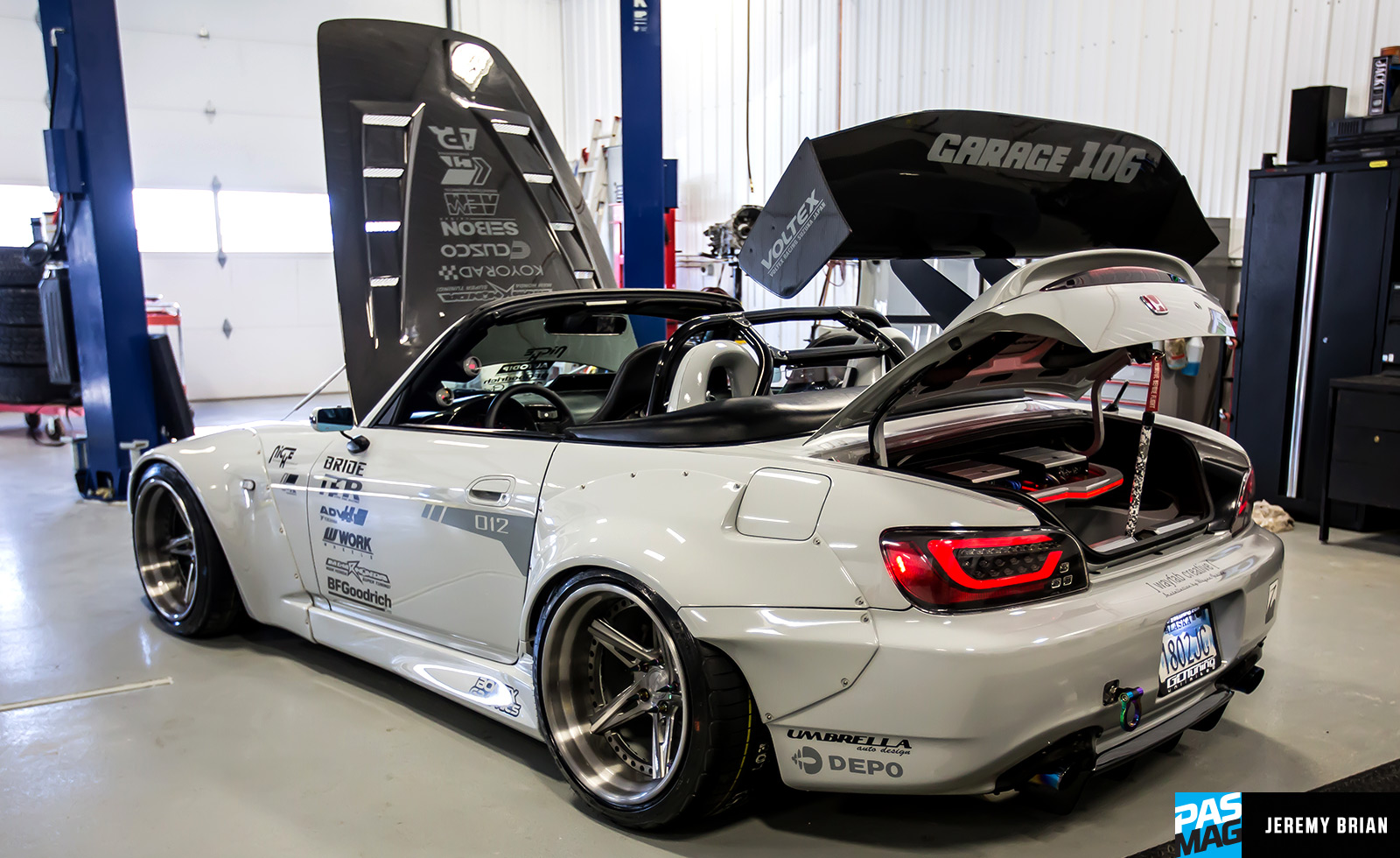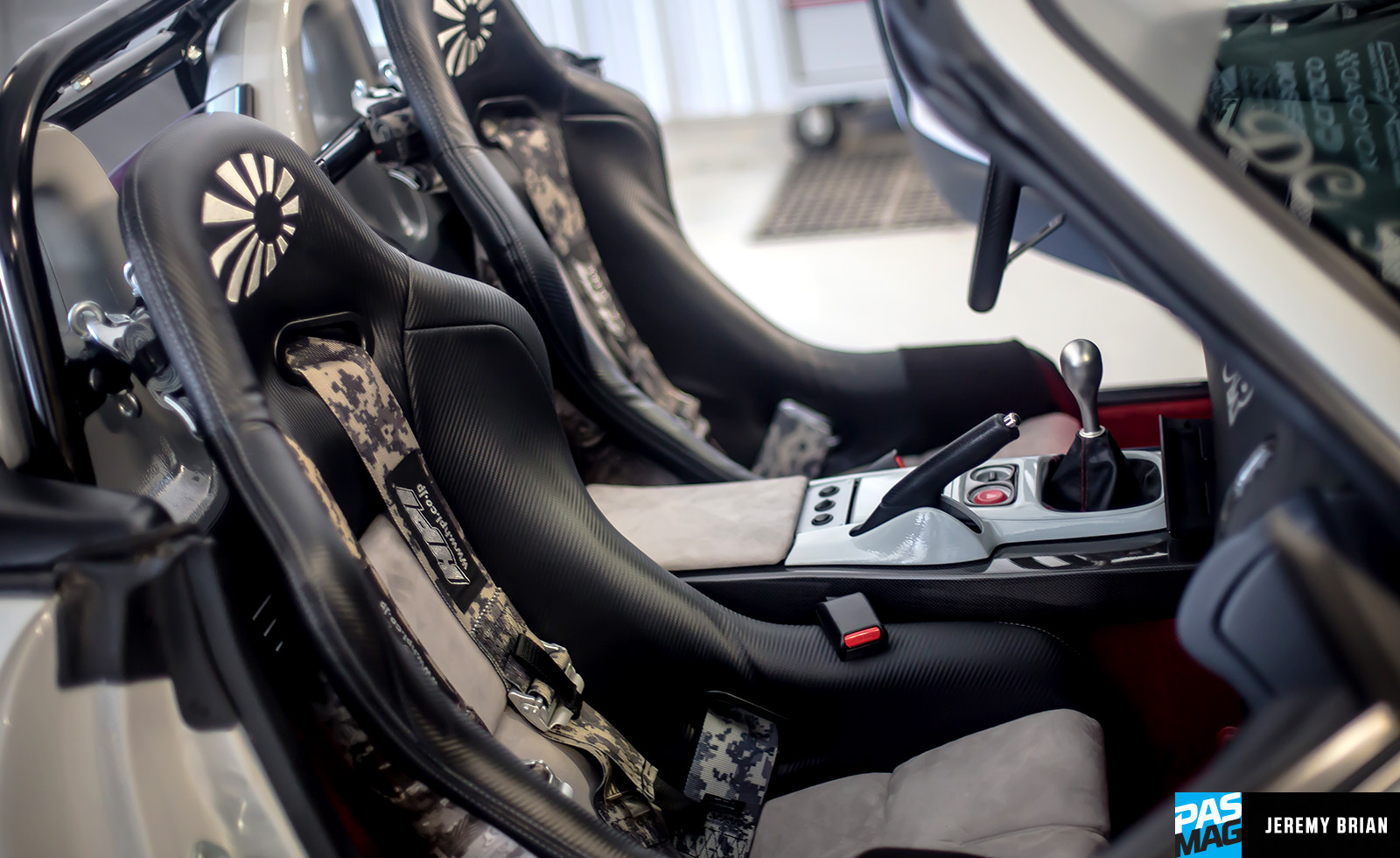 INTERIOR
Billy's Custom Cover-Up (Pewter Grey suede upholstering, Circuit Board Camo hydrodipping)
EVO-R carbon fiber instrument meter dash kit
Science of Speed Rapid shift knob
Z.S.S. Racing Division carbon fiber Type-D steering wheel
Bride (VIOS III Low Max seats, knee pads, Type-FG seat rails
HPI 4-point racing harnesses
Schroth Racing eyebolts
Intro-Tech Hexomat floor mats
Works Bell (short hub, Rapfix II quick release)
Cusco 5-point safety 21 roll cage
NRG carbon fiber horn button ring
GTR Lighting (LED dome lighting, LED overhead map lights, RGB LED accent lighting [engine bay, interior, trunk, audio-sensitive controller])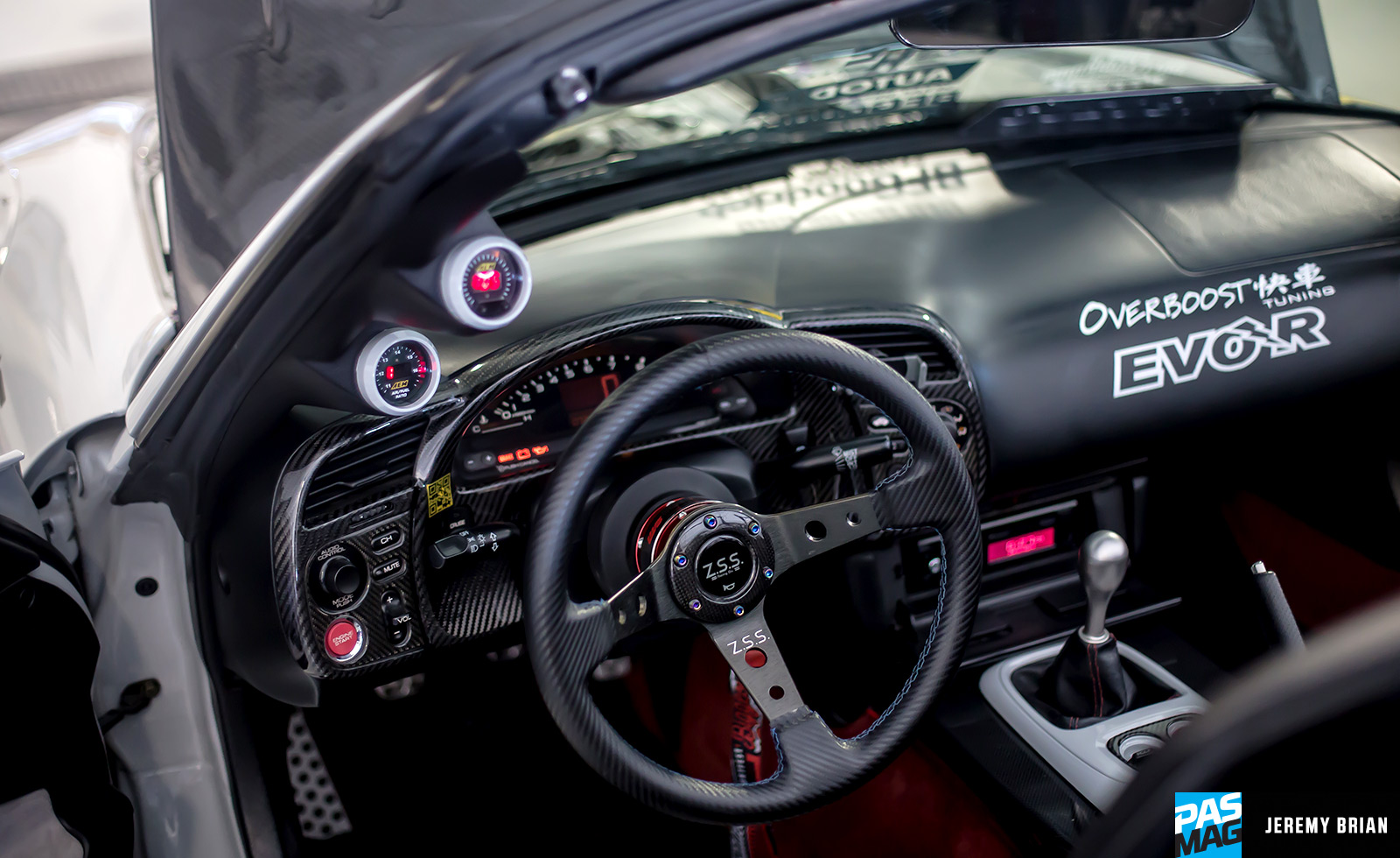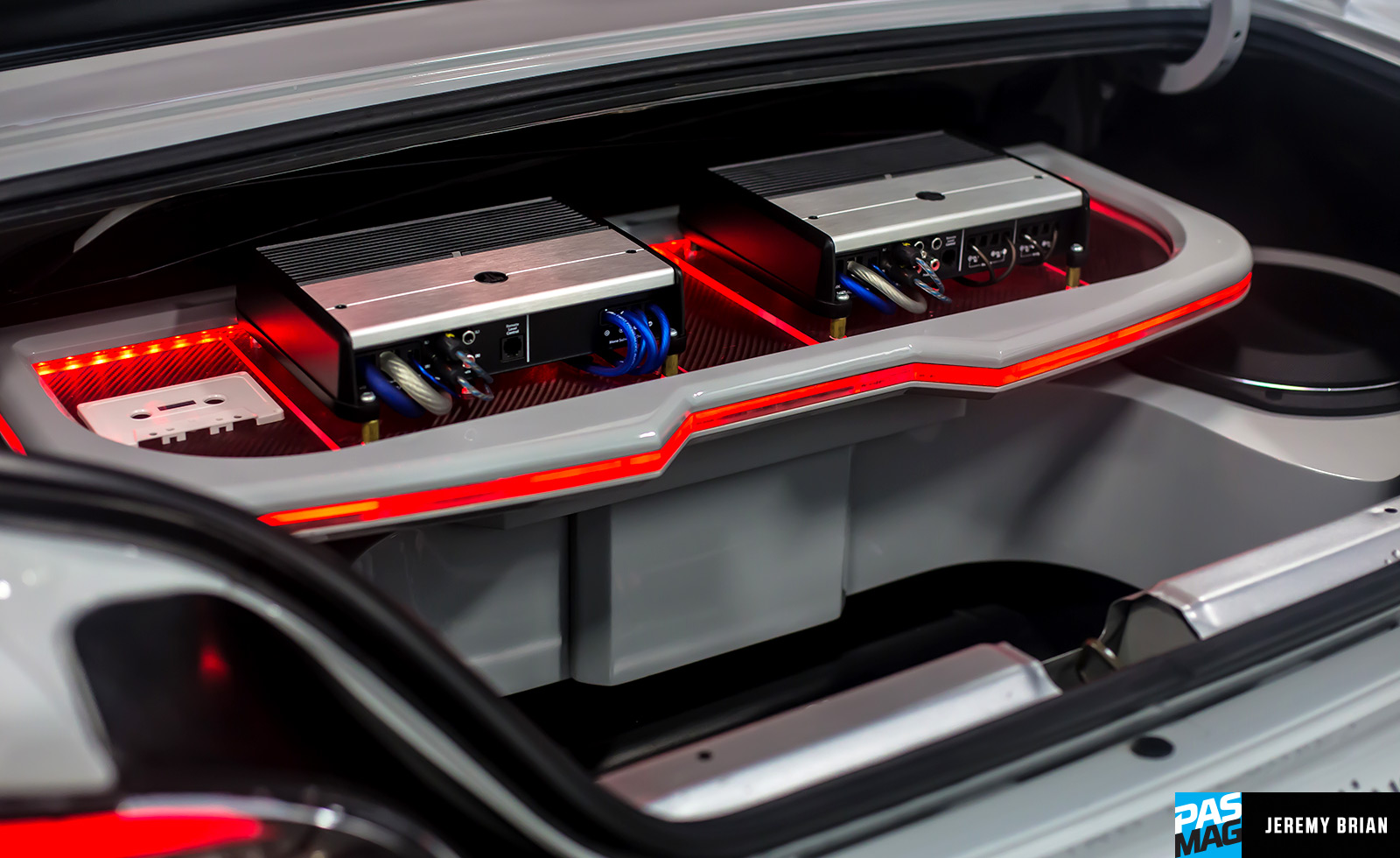 AUDIO / MOBILE ELECTRONICS
Pioneer DEHX8700BH head unit
JL Audio (XD6001 mono amplifier, XD4004 4-channel amplifier, 10TW14 10-inch subwoofers (2), JLC3650 6.5-inch coaxial speakers (2), 0.75-inch tweeters (2))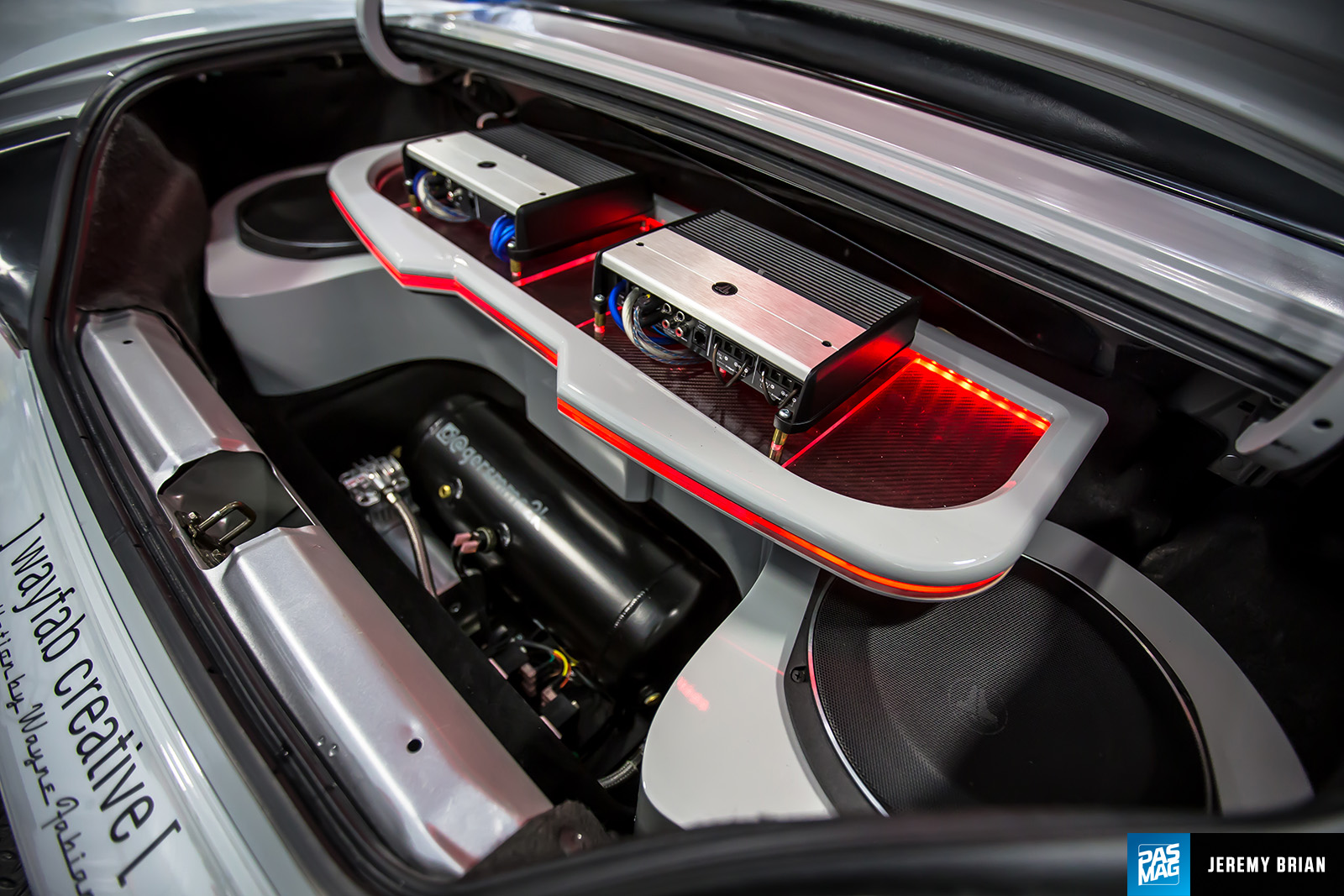 SPONSORS
Niche Road Wheels, BF Goodrich Tires, Nostalgic Grains, Autodip, Dr. Shine Autospa, Winnipeg HID, 403Media, DCPhotography, Wayfab Creative, Bomex Graphics, Fleet Autobody, Black Top Racing, Midwest Welding and Drive, Autorealist, Speed Factor Racing, GO Tuning Unlimited, Evasive Motorsports, TRU Motorsports, EVO-R, Depo Lighting, Longbeach Auto Tech