Photography Taylor Vollrath
---
Three years after a tragic accident claimed his widebody Evo 9 during a flood, Brian Calbero decided to make the best of what happened, having kept the car knowing he could use its parts one day. Inspired by our buddy Archie Concon's Evo-converted Mirage at SEMA, Calbero knew what he had to do.
With a background in autobody, and some fabrication experience under his belt, he knew he had his work cut out for him with this ambitious project. Once he had salvaged the drivetrain and a handful of other parts from what was left of his Evo 9, the real challenge began. Getting the Evo 9 subframe to mate up to the Mirage took some custom mounts and elbow grease, but once that was done, he was able to swap out the rear trunk pan in order to get the all-wheel-drive setup fitted.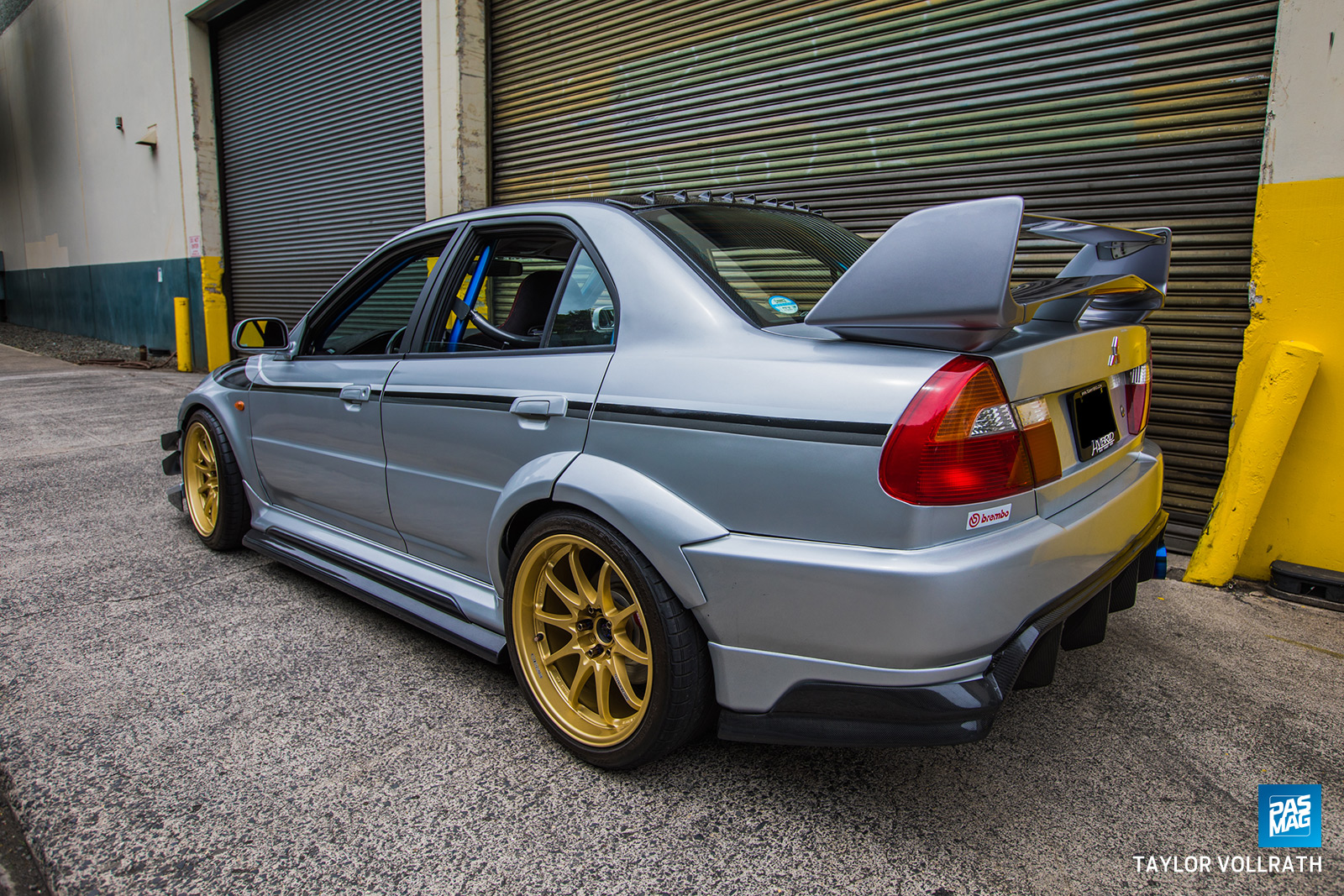 During the AWD conversion, the car was stripped down completely. Calbero removed the Mirage's firewall, parts of the floor pan, and transmission tunnel. "I've managed to graft in the areas I've removed with Evo IX panels, so everything else can be a straight forward bolt-on," he says. "From the dashboard to center console, gas, clutch, brake pedals and booster are all from the [Evo] IX."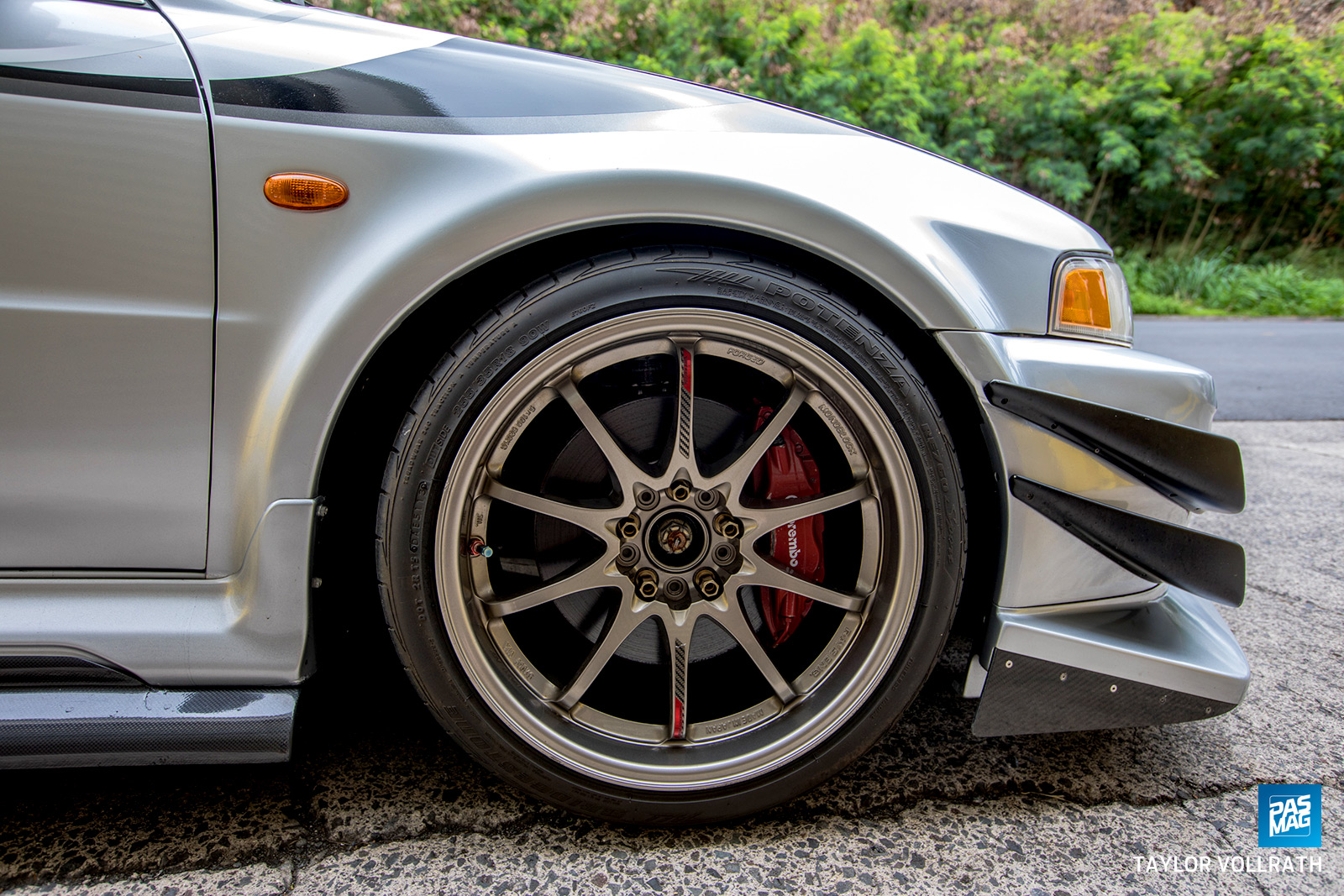 "I really had no big plans except getting myself back into the passion of building a project car for myself," he reminisces, remembering the rough times before he started rebuilding. "I say this was my way of therapy after I totaled my prized [Evo] IX." Thanks to some inspiration from Concon's two-door Mirage/ Evo, as well as some help from Team Hybrid, Calbero was right back on top of his game in no time.
Sometimes things fall apart so other things can be built up, and that seems to be the case with Calbero's Mirage. "They say things happen for a reason," he says. "I guess you can say that this is one reason that was meant to be."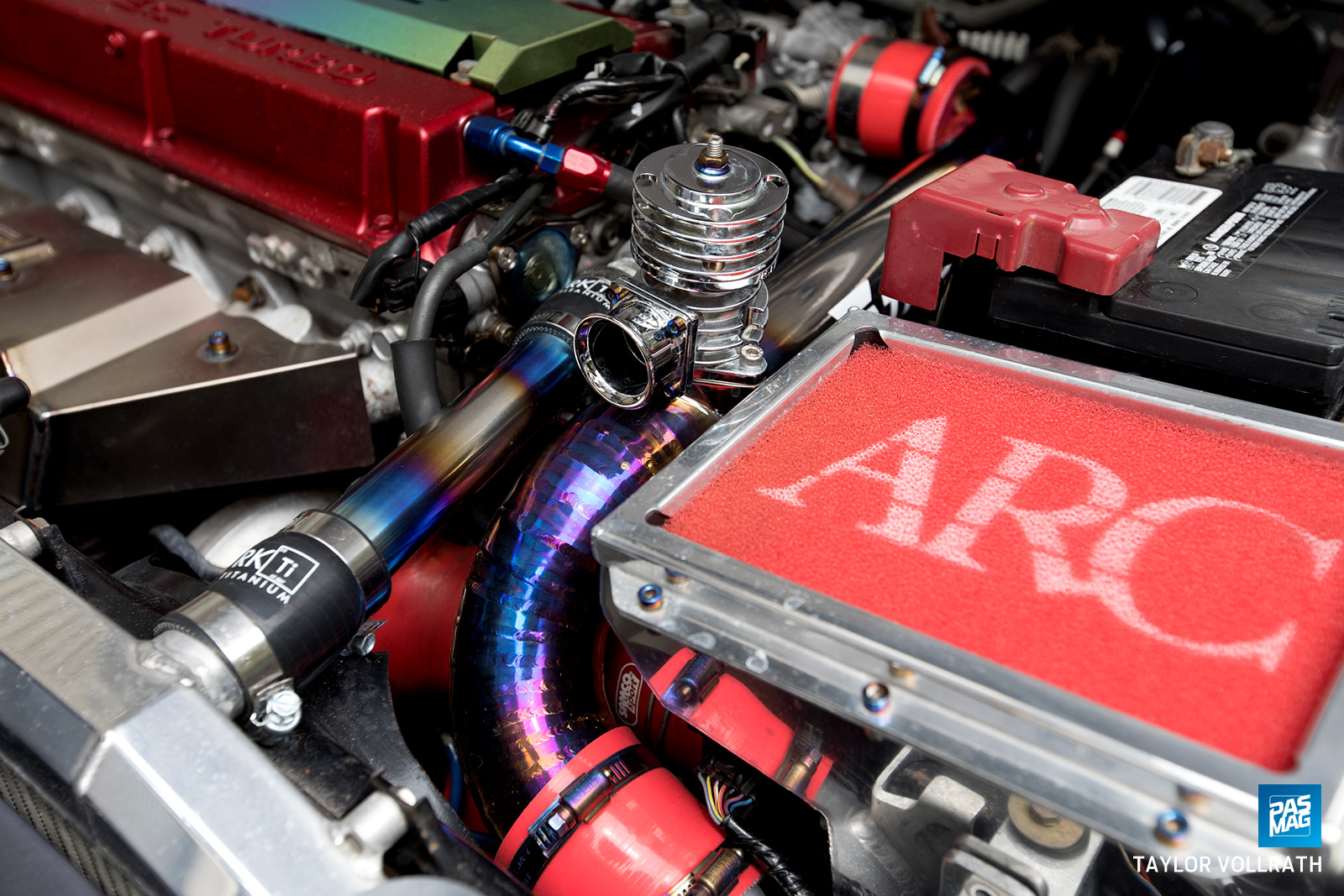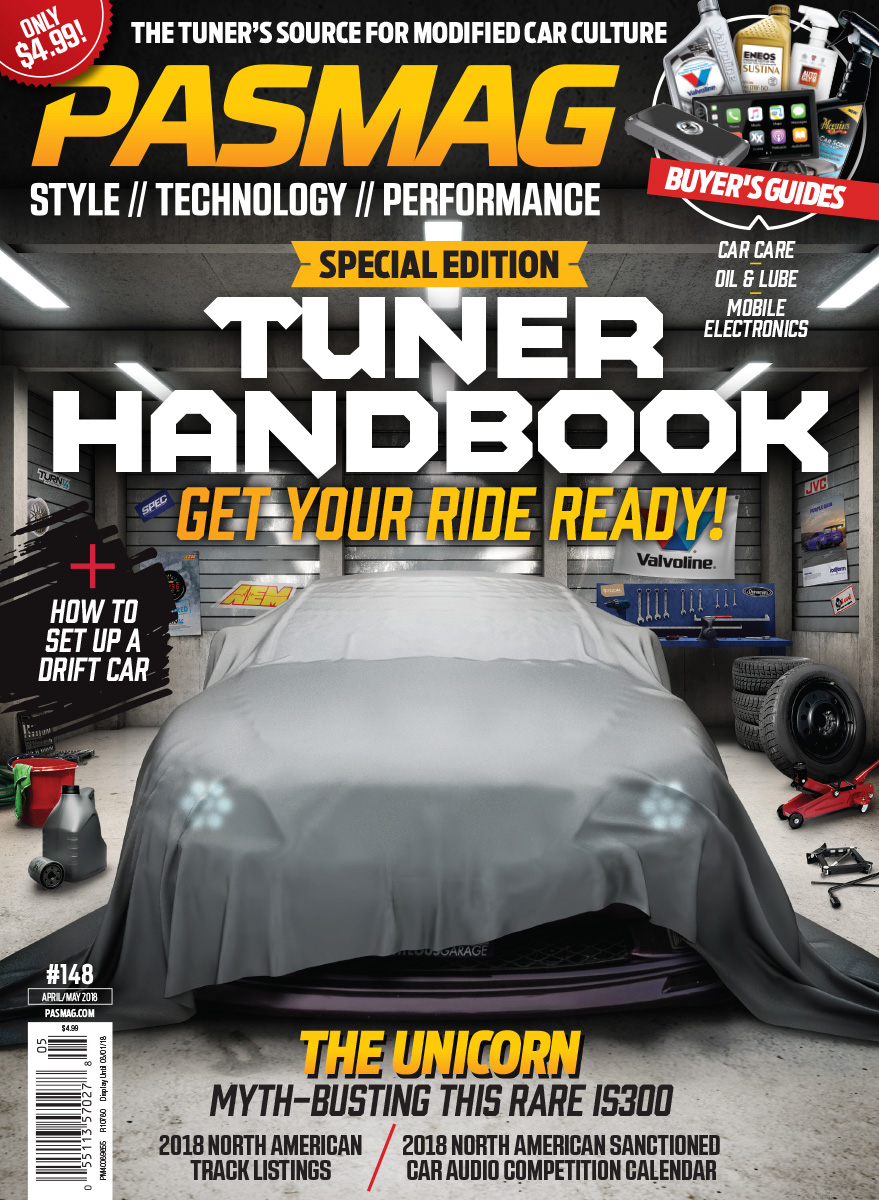 Full feature in PASMAG #148.
Click To Order.