Radium Engineering is officially announcing the release of several new products for the 2009+ Nissan R35 GT-R. First to be released are the new CNC machined fuel rails for the VR38DETT engine and accompanying plumbing kit.
The Radium Engineering fuel rails for the VR38DETT are CNC machined from aluminum and anodized for compatibility with E85 and aesthetics. Each fuel rail features four large 8AN ORB ports, one at each end and two on the top. The same fuel rail is used in each position. This fuel rail kit is compatible with the stock fuel injectors, or any aftermarket injector that has the same fitment. These fuel rails are perfect for even the highest horsepower R35 builds!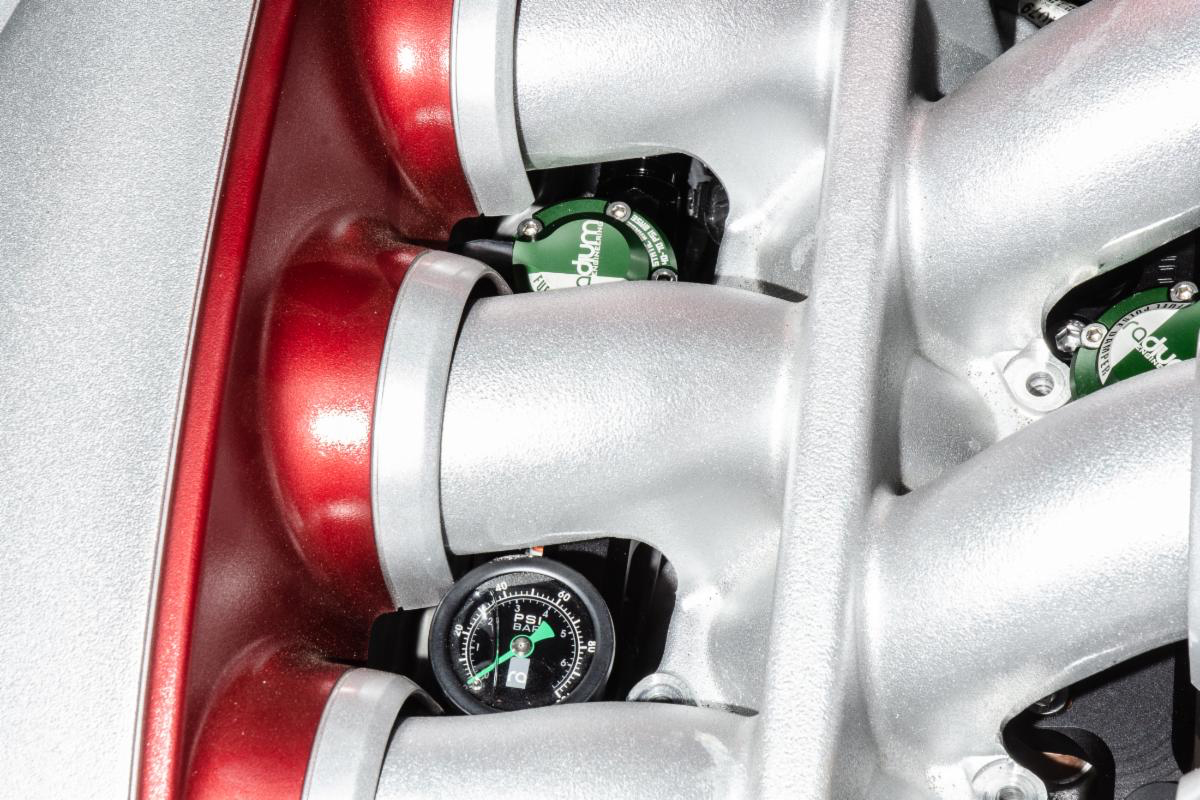 The top ports of the fuel rails are strategically positioned between the intake manifold runners. This allows clearance for ancillary devices, such as fuel pulse dampers and/or a pressure gauge/sensor.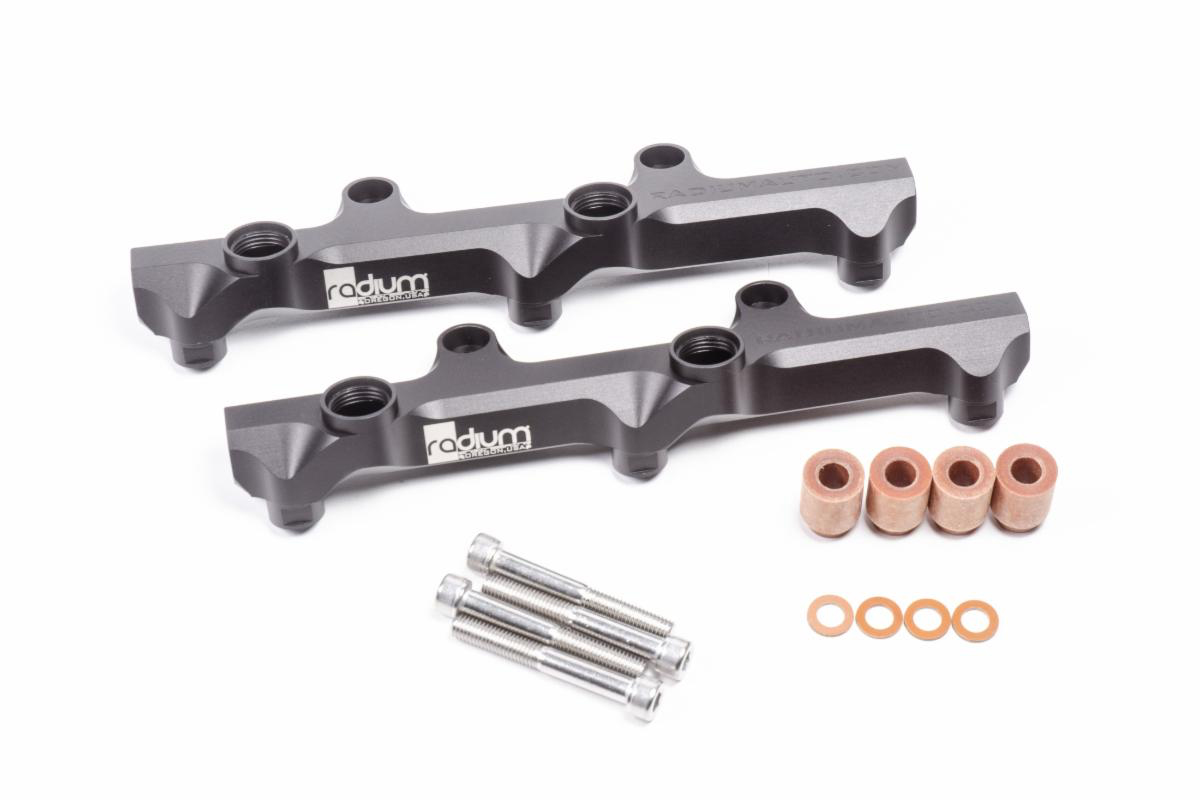 The basic fuel rail kit includes the items in the photo above. Fittings/hoses/etc are sold separately as options on the fuel rail product page.
FUEL RAIL KIT, NISSAN R35 GT-R
P/N: 20-0556-02
MSRP: $349.95
For more information, visit www.radiumauto.com.