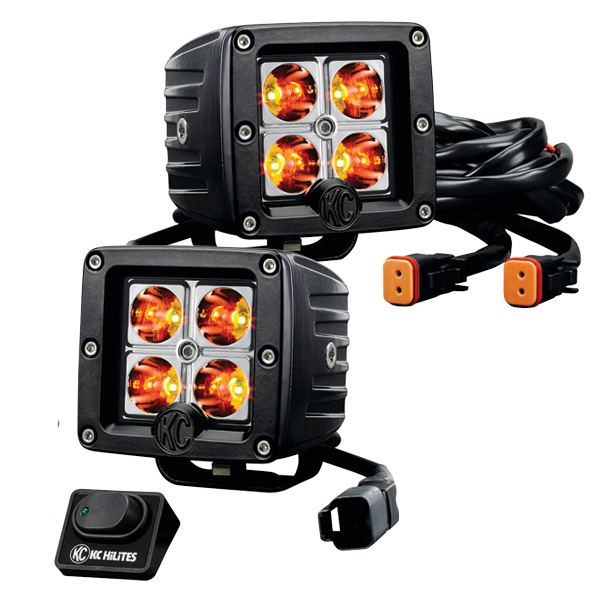 KC HiLiTES
Amber C-Series LEDs
Contact for pricing | ultrarev.com

The new C-Series Amber LED lighting products from KC HiLiTES are offered in a compact 3-inch cube style C3 model and 10- and 20-inch LED light bars. When turned off, they appear to be clear in nature, but when powered, they project a distinct amber beam of light.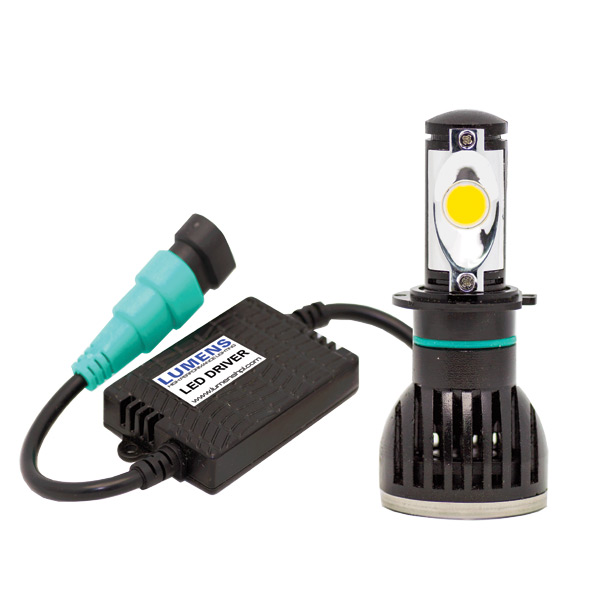 LUMENS
LED HEADLIGHT BULBS
Contact for pricing | lumenshid.com

Introducing the next breakthrough in headlight technology! Lumens High Performance Lighting now offers LED conversion kits for your halogen bulbs; an alternative from conventional bulbs, providing outstanding light output and superior colour. Additional accessories are available for newer vehicles with sensitive CAN-BUS systems, light out indicators and daytime running lights.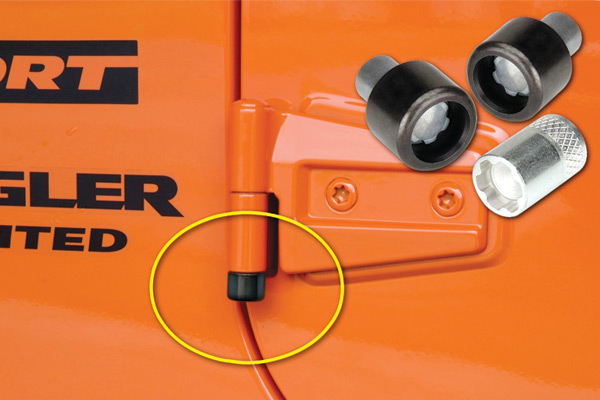 McGard
Jeep Door Locks
Contact for pricing | mcgard.com

Removable Jeep Wrangler doors are becoming a target for theft! Protect yours by installing McGard Door Locks. Simply replace the lower hinge nuts with a McGard door lock with easy installation. For maximum security, the spin-collar turns if attacked by gripping tools. Available for two and four-door Jeep Wranglers.


ORACLE
Dynamic Bluetooth LED Light Bar
$875.25 | oraclelights.com

ORACLE Lighting is raising the bar by offering an LED light bar that can be controlled via an app on your smartphone. You can also control brightness with a built-in dimmer and even strobe the lights with an in-app strobe function. A wireless remote, colored gels (red, blue, green, yellow), a protective cover, and three different mounts to fit any installation application are included.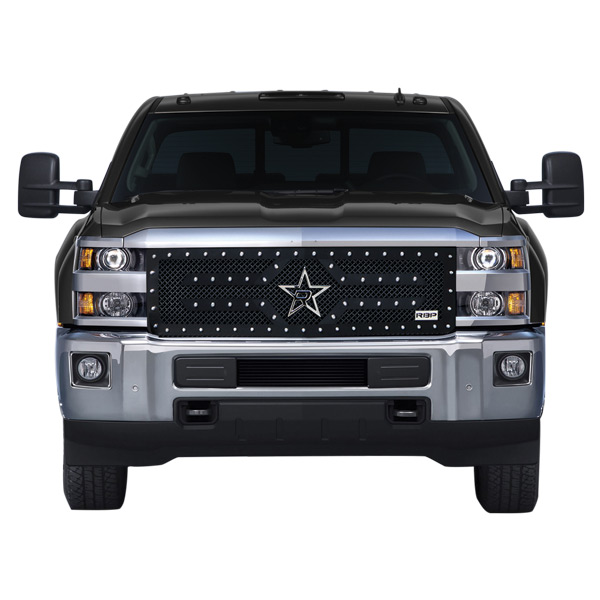 Rolling Big Power
2015 Chevy Silverado & GMC Sierra HD 2500/3500 Grille Collection
Contact for pricing | rollingbigpower.com

RBP's RL, RX, RX-2, RX-3, RX-4 Series line-up all sport a double woven mesh grille made from 304-grade stainless steel available in chrome or black powder-coat finish. RL grilles feature a classic smooth outer frame, while the RX boasts a mean, rivet-studded frame. The RX-3 Series only is available in three finish options: chrome, black, or black and chrome.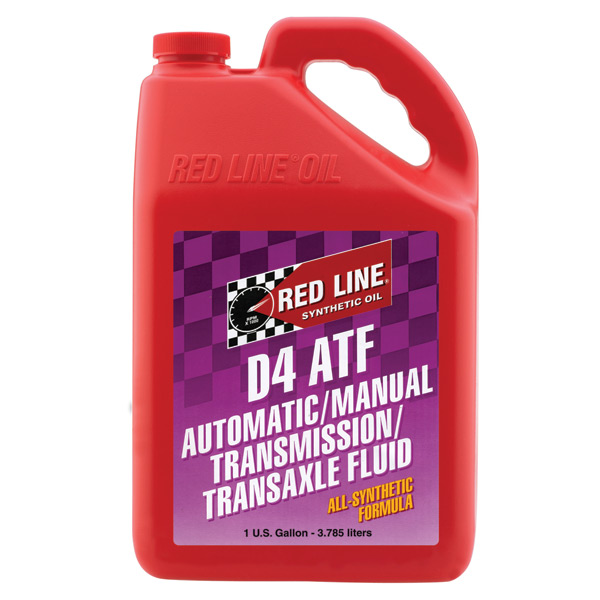 Red Line
D4 ATF Transmission Oil
$10.95 (quart) / $43.95 (gallon) | redlineoil.com

D4 ATF provides a GL-4 level of gear protection, making it a superior product for transmissions and transaxles. The balanced frictional characteristics provide smooth and consistent shifts for extended drain intervals. The superior stability compared to petroleum ATFs allows high-temperature operation without varnishing valves and clutches which leads to transmission failure.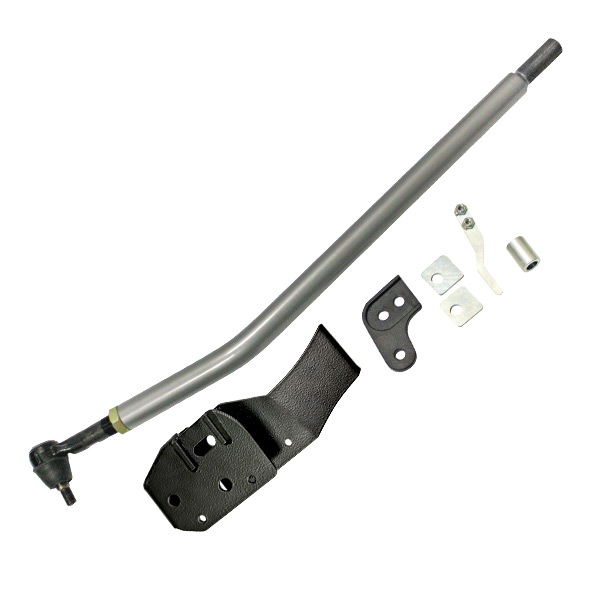 Rubicon Express
JK Wrangler High Steer Kit
$299.99 | rubiconexpress.com

The Rubicon Express JK High Steer kit brings your steering angles back into factory specs on 3.5 to 5.5-inch lifted JK Wranglers. Includs an HD drag link made from a solid bar for maximum strength and utilizing an OE tie rod end for simple replacement. The axle-mounted track bar bracket allows for adjustment with the OE track bar and relocates the steering stabilizer above the drag link.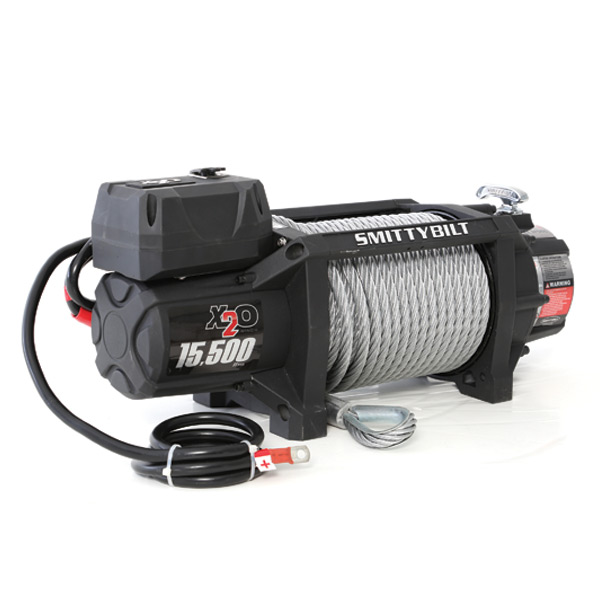 Smittybilt
Gen2 X2O Winch
$399.99 | smittybilt.com

The new Gen2 series of Smittybilt X2O winches have been thoroughly updated with heavy-duty features. The new 6.6 horsepower amphibious motor offers the highest torque in the industry and is connected to a 3-stage Planetary Gear System for increased pulling power and line speed. The X2O features an all-new integrated wireless remote control for ease of use and maximum versatility.