The 10th Generation Honda Civic Si is a staple on the road and an all-around stellar daily driver. But that's not going to stop you from wanting to make it the coolest ride it possibly can be. With an air suspension from Air Lift Performance, you can get the slammed look you want, while maintaining all the versatility you need out of your Civic.
In order to give you that freedom, Air Lift Performance has created a front kit that features our double-bellow air springs, paired with threaded-body, monotube struts. With 30 levels of damping adjustment, you can completely customize your performance set-up, anywhere from super soft to race car stiff. Topped off with adjustable camber plates, for precise steering feel, you can create the perfect look and feel for your Civic.
All these elements combined, the front kit drops you down 125mm (4.9") from stock ride height. With the rear kit, it's a similar set-up: double-bellow air springs, threaded-body, monotube shocks with 30 levels of damping adjustability, and a drop of 125mm (4.9") from stock ride height.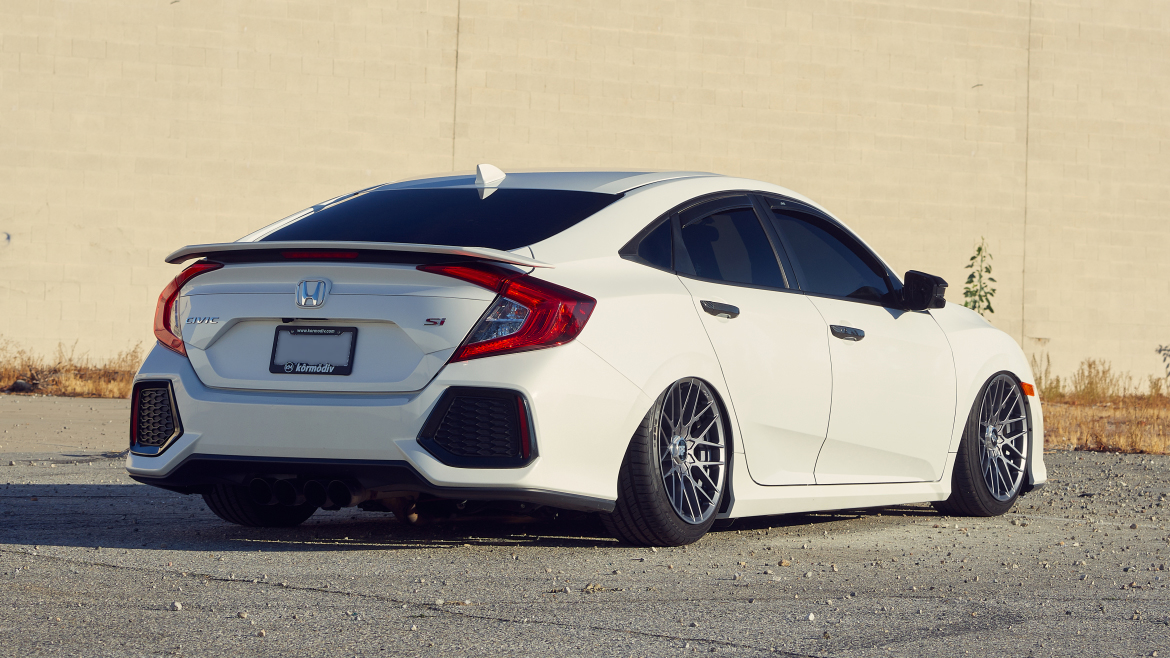 FEATURES
100mm/3.9" Drop
Proprietary Bolt-in Camber Plates
30-Level Adjustable Damping
Double Bellows Progressive Rate Springs
High Performance Monotube Shocks
High Quality Spherical Ball Upper Mounts
No Modifications Necessary for Installation
Braided Stainless Steel Leader Air Hoses
Sway Bar Endlinks
Threaded, Adjustable Shocks Mounts
APPLICATIONS
MSRP (USD)
For more information, visit www.airliftperformance.com.