The CX Classic Marks the First Fiberglass Truck Cap Available for the Jeep Gladiator in the Aftermarket Accessories Industry
MASSILLON, OH, March 4, 2020 – A.R.E.® Accessories, a Truck Hero® company, and leading fiberglass truck caps and hard truck bed covers manufacturer, today announced the expansion of the CX Classic truck cap product line with an application for the Jeep® Gladiator.CX Classic for the Jeep Gladiator Image
The A.R.E. CX Classic is the first aftermarket fiberglass truck cap available for the 2020 Jeep Gladiator and comes standard with a host of premium features. The CX Classic features factory paint matching, a front picture window, a half slider screened side window and a single t-lock heavy-duty rear door.
This truck cap is highly customizable with over a dozen options catering to an individual's specific needs, including the popular OTR Option. The OTR Option replaces factory paint matching with a UV resistant LINE-X spray-on protective coating which increases strength in high stress areas while adding an attractive, rugged appearance.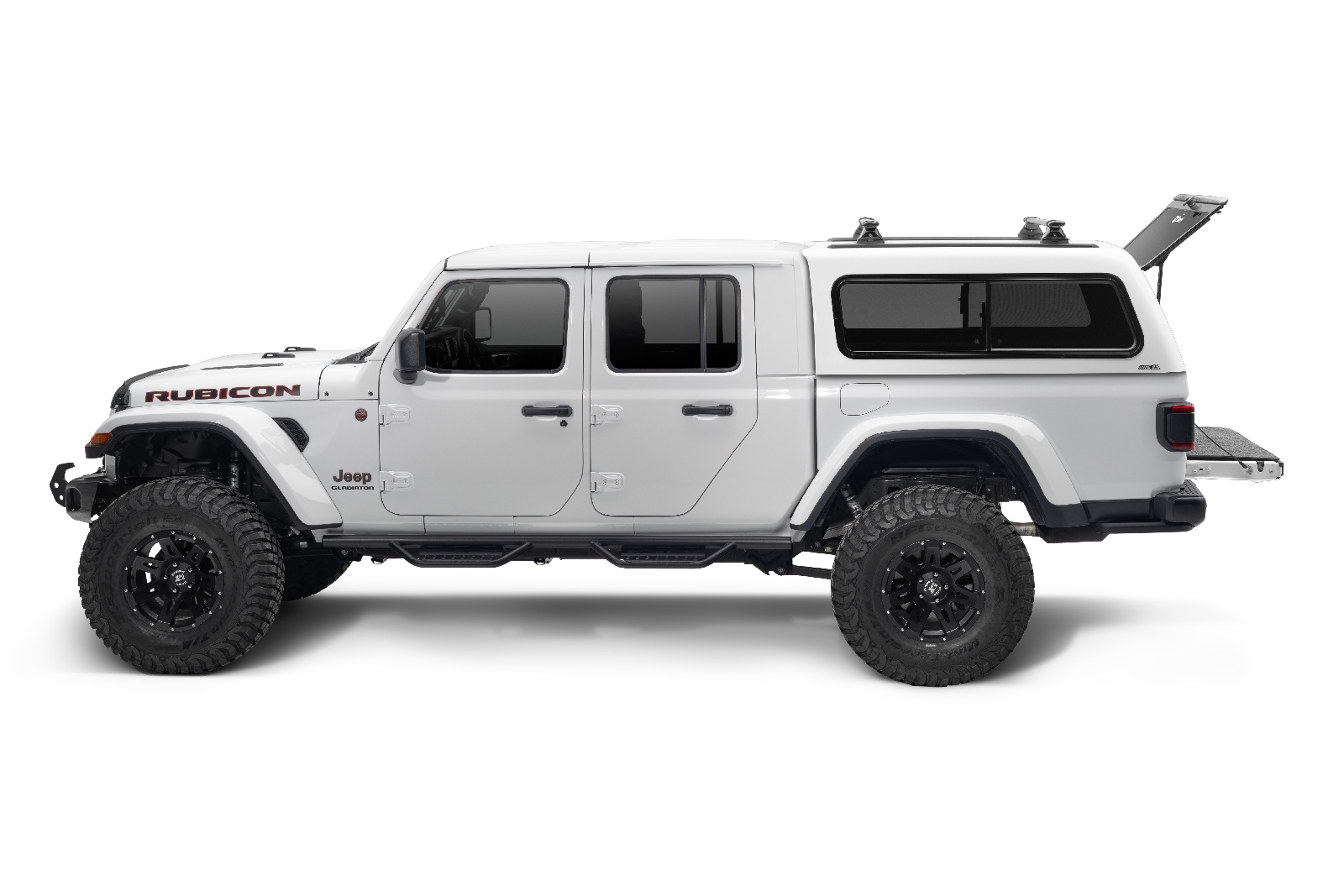 Featured Customization Capabilities:
LINE-X Coated (OTR Option)
Yakima JetStream and Core Bar Roof Rack Systems
Interior Headliner
LED Encased Rope Light
The CX Classic is made in America and backed by a limited lifetime warranty. See warranty for full details. The CX Classic is available for purchase through one of A.R.E.'s 650 authorized dealers throughout North America.
For more information, visit www.4are.com.