The Paddock Rotary Forged® wheel is TSW's latest wheel style developed with performance oriented motorsports applications in mind. The flat wheel profile offers maximum big brake caliper clearance while enhancing the overall wheel spoke strength. A 15-spoke layout ensures that road forces are evenly distributed into the wheel. Utilizing their RF™ manufacturing process was necessary to emphasize the performance driven styling behind this wheel.
Paddock RF™ is manufactured in 17", 18", 19" and 20" sizes for 5x100, 5x105, 5x108, 5x110, 5x112, 5x114.3, and 5x120 vehicles.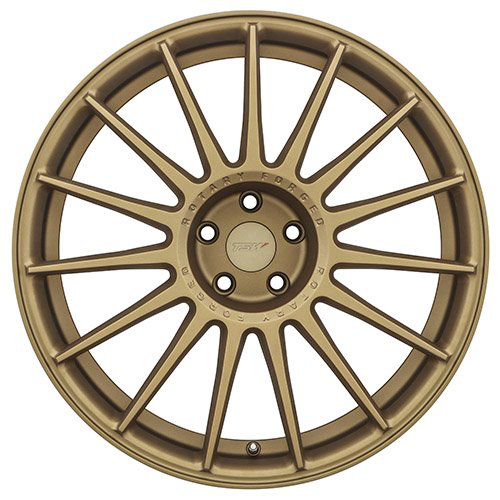 Standard finish for the Paddock RF™ is Semi Gloss Black w/ Machined Tinted Ring. An additional Matte Bronze finish is available for select 5x100 and 5x114.3 applications.
TSW Paddock wheel is now available at www.tsw.com. Check their online inventory to verify available width/offset configurations. The TSW Fitment Guide is an easy way to check compatible wheel options for a wide range of vehicles.