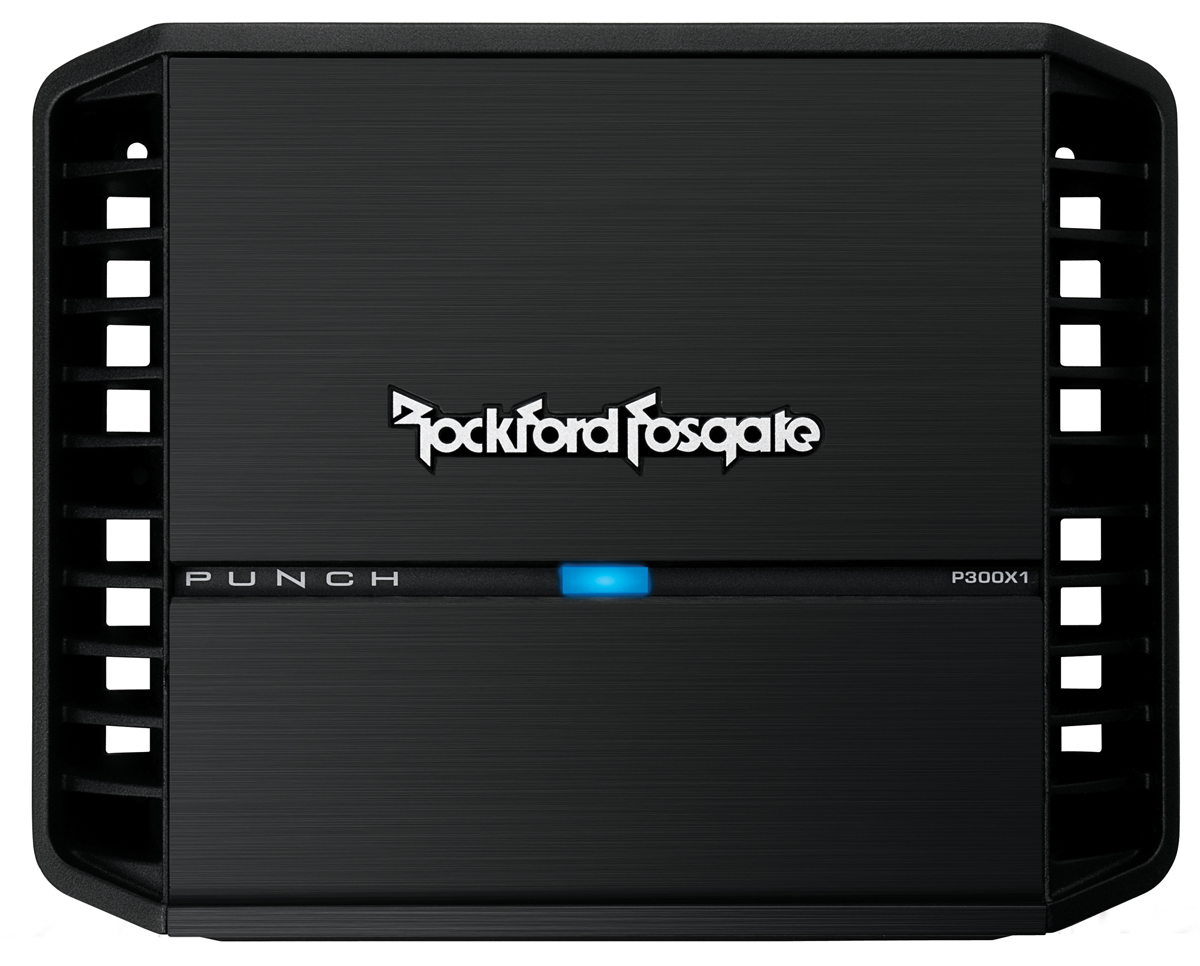 Rockford Fosgate, the industry leader in high-performance car audio systems, announced it will launch and showcase its updated 11-model 2013 Punch™ Series amplifier line during its 2013 Product Showcase at The Palms Casino Resort in Las Vegas, Nev. from Jan. 8-10, 2013, in The Palms Ballroom. The 2013 Punch series is schedule to ship in Q1, 2013.
"Punch™ amplifiers continue to reign as the standard for the car audio amplifier industry," said Theresa Hephner, Rockford senior director, products and marketing. "The 2013 package includes 11 models with numerous upgrades, including on-board integration for factory and aftermarket source units, top mount controls, and significant increases in both average total RMS power and thermal mass."
"Punch has been the 'go-to' amplifier for more than two decades, so we had a lofty goal to make improvements and to provide our customers with the best possible amplifier on the market," commented Jake Braaten, Rockford's director of product development. "The 2013 Punch amplifier series has once again revolutionized the industry, combining heritage with the latest technology in a compact package."
The most notable new feature included with the 2013 Punch series is the inclusion of C.L.E.A.N. level setting technology. This Rockford Fosgate-developed technology with on-board input/output clipping indicators allows the installer to precisely tune the amplifier to the optimum power for their desired performance before clipping occurs and, thus, eliminating speaker damaging distortion. Three indicators (blue, blue/red, red) on the amplifiers' top mount control boards monitor the exact point in which the ideal signal and power are being utilized. Once this occurs, the "blue/red" indicator tells the installer that optimum performance has been achieved, and so once set it never has to be configured again.

2013 Punch Series Amplifier Specs & US Pricing:
| | | | | | | |
| --- | --- | --- | --- | --- | --- | --- |
| Model | Channel | 4 Ohm | 2 Ohm | 1 Ohm | Frequency Response | MAP |
| P300X1 | Mono | 200 x 1 | 300 x 1 | n/a | 20Hz – 20kHz | $249.99 |
| P300X2 | Stereo | 100 x 2 300 x 1 (bridged) | 150 x 2 | n/a | 20Hz – 20kHz | $249.99 |
| P400X1 | Mono | 250 x 1 | 400 x 1 | n/a | 20Hz – 20kHz | $349.99 |
| P400X2 | Stereo | 125 x 2 400 x 1 (bridged) | 200 x 2 | n/a | 20Hz – 20kHz | $349.99 |
| P400X4 | 4-channel | 50 x 4 200 x 2 (bridged) | 100 x 4 | n/a | 20Hz – 20kHz | $349.99 |
| P5000X1BD | Mono | 150 x 1 | 300 x 1 | 500 x 1 | 20Hz – 250Hz | $399.99 |
| P500X2 | Stereo | 150 x 2 500 x 1 (bridged) | 250 x 2 | n/a | 20Hz – 20kHz | $399.99 |
| P600X4 | 4-channel | 75 x 4 300 x 2 (bridged) | 150 x 4 | n/a | 20Hz – 20kHz | $449.99 |
| P1000X1BD | Mono | 300 x 1 | 600 x 1 | 1000 x 1 | 20Hz – 250Hz | $599.99 |
| P1000X2 | Stereo | 300 x 2 1000 x 1 (bridged) | 500 x 2 | n/a | 20Hz – 20kHz | $599.99 |
| P1000X5 | 5-channel | 75 x 4 + 200 x 1 | 125 x 4 + 400 x 1 | 500 x 1 (sub ch) | 20Hz – 20kHz | $699.99 |
Additional 2013 Punch amplifier specs include:
Class bd Technology – Patent #6097249 (select models)

C.L.E.A.N. technology with Input & Output clip indicators

Optional Remote Punch Level Control Ready (with LED clip indicator)

Balanced Differential Inputs

High Level input capable with Auto Turn On Circuit

Muted turn on

RCA Pass Through Outputs

Selectable fully adjustable 12dB/octave Butterworth crossover

Continuously variable on-board Punch EQ control

Stealth Top Mount Control Panel

Top Mounted LED Indicators

DTM – Dynamic Thermal management

MEHSA III Thermal device clamping

Short circuit and Over current protection

Die cast aluminum heat sink

1 Year Standard Warranty

CEA-2006 Compliant and CE Compliant