So, what do you do when you forget to charge something, or use up the charge sooner than you expected?
Or what if you left your car's lights on this morning and now are faced with a no-start condition because your battery is stone-cold dead? Well, if you are the owner of a BOOST BX-800 all-in-one portable micro boost jump charger, you simply connect it to whatever needs the juice and carry on!
The BOOST BX-800 portable charger comes in a nice case that allows you to carry with you a wide variety of different connection and cable types to power up darn near anything you might have that needs some electrons. The BOOST charger comes with a USB connector that incorporates four pigtail ends, each with a different type of connector. You have connectors for almost any Apple device and two different mini USB connectors as well. Then there is another coaxial-style cable and a wide variety of coaxial-type adapter plugs for devices like laptops, GPS units and portable music players. Also included is a set of rugged car battery booster-cable-style clamps to be used to start your car, motorcycle, tractor, snowmobile – you get the idea.
How is this all possible? Thanks to new high-tech lithium polymer battery technology, you can carry enough energy to start even a big V8 engine in your pocket. The BOOST jump charger has a capacity of 18,000 milliamp hours, or 500 peak amperes of starting current. It also has the ability to provide 12, 16 or 19 volts of output, which allows charging of almost any laptop or tablet, plus it can provide enough current via the USB port to charge any tablet or smartphone.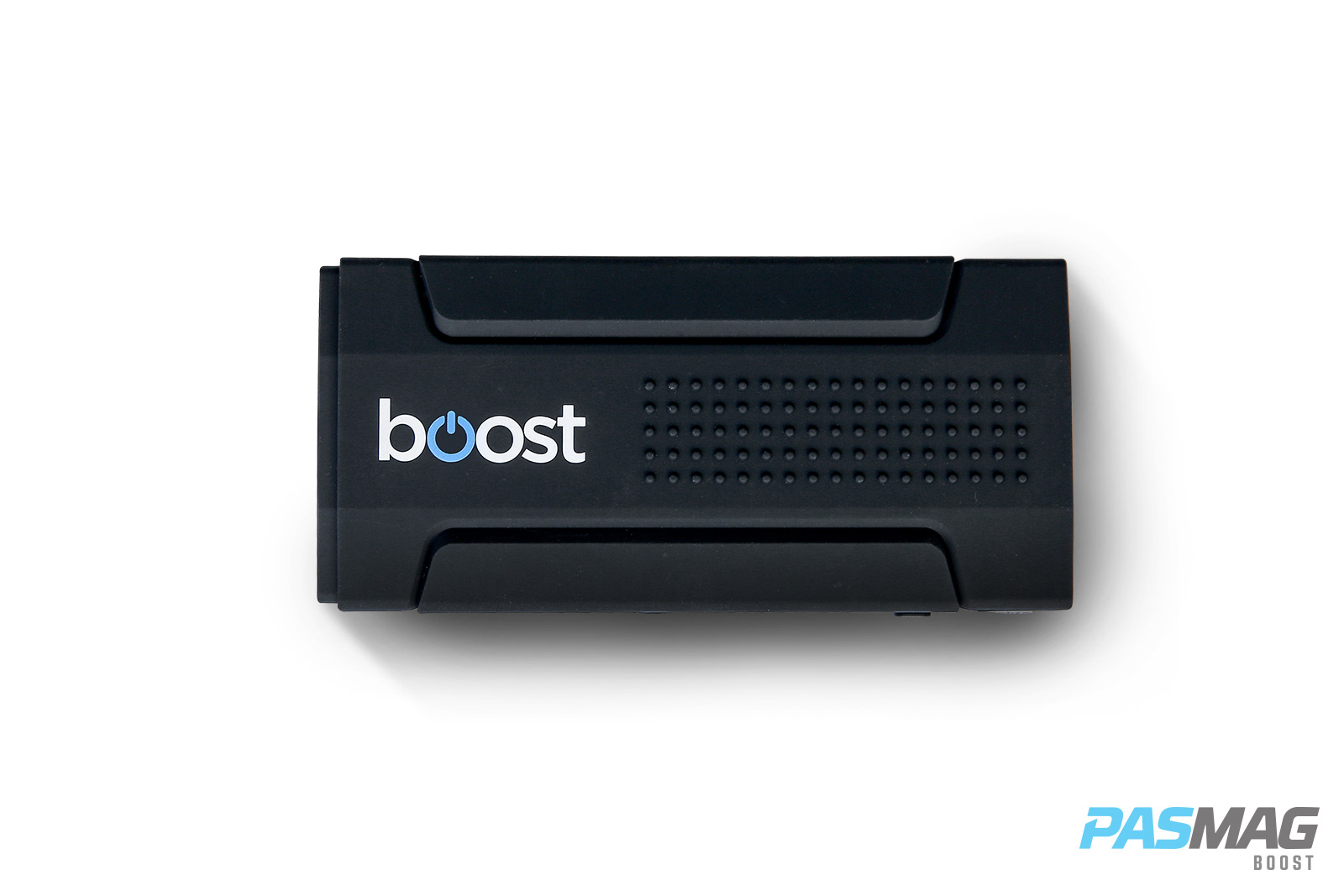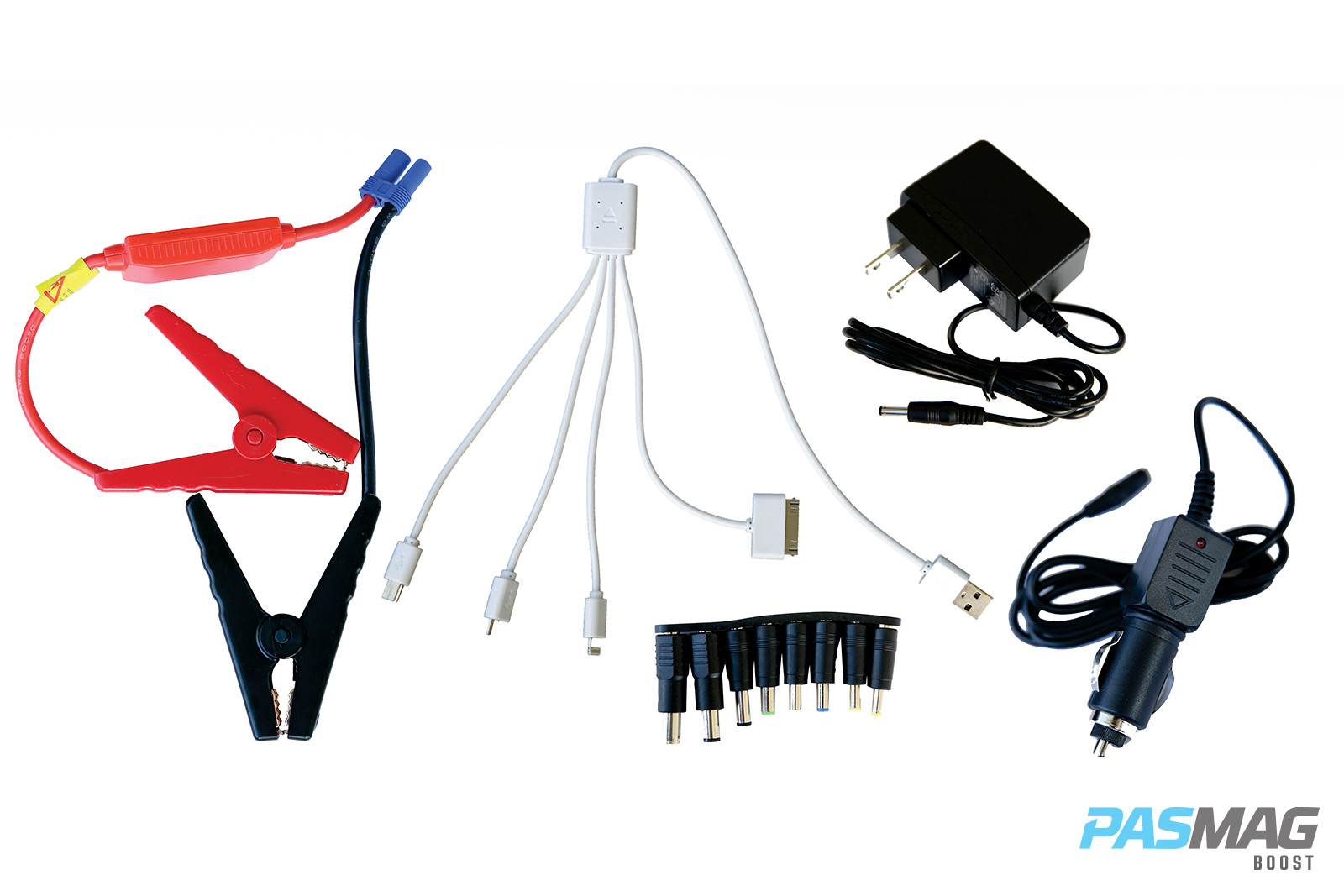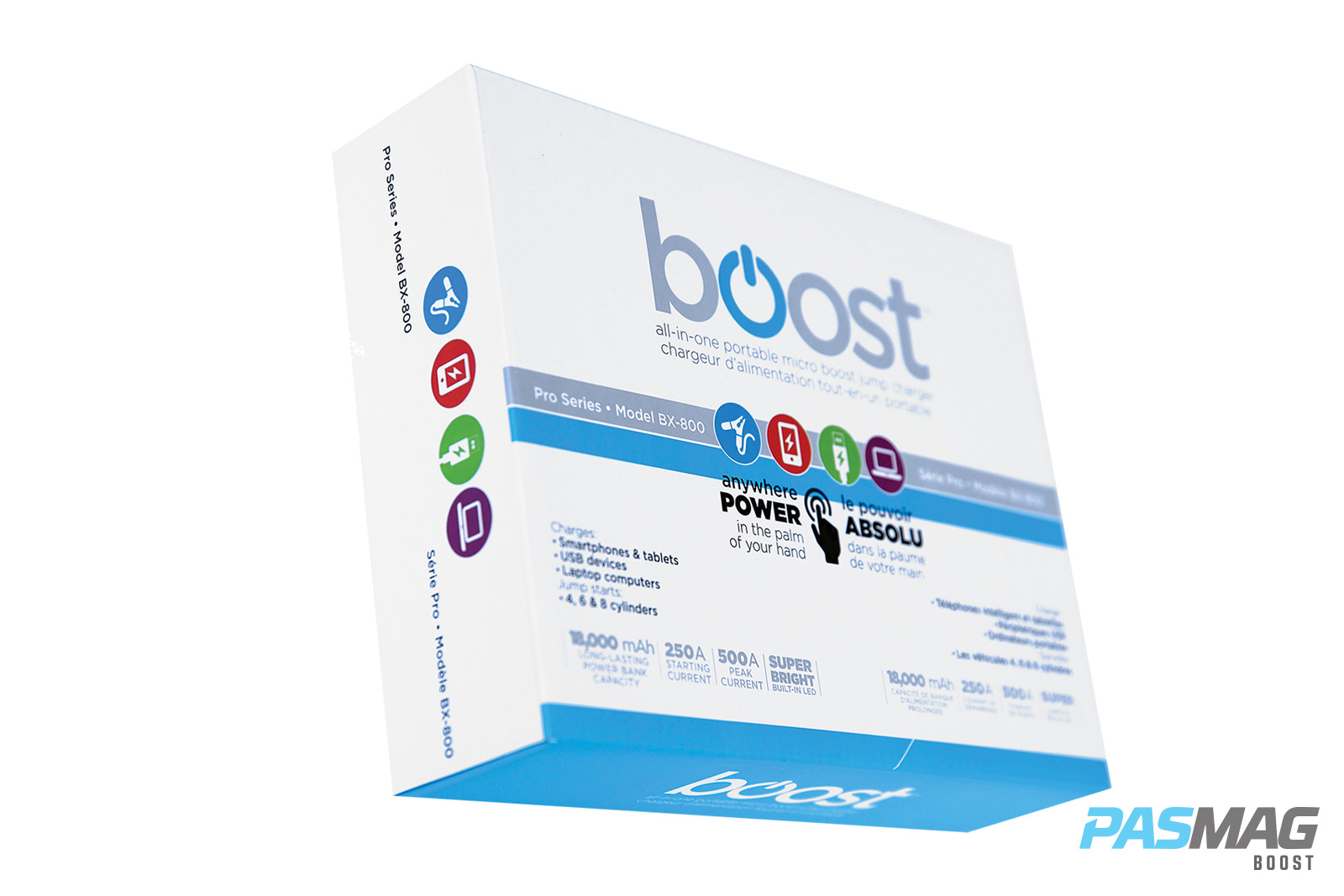 To charge the BX-800, simply plug in the supplied AC adapter or cigarette lighter plug to the input port. An LED display provides an indication of the state of charge. To charge your smartphone or tablet, all you have to do is flip the power switch to on and connect your device to the USB port using the supplied adapter. You follow the same procedure for your laptop, with the additional step of selecting the appropriate voltage using the convenient pushbutton switch. The selected voltage is conveniently displayed on the LED display.
In case of emergencies, the BOOST charger also incorporates a powerful built-in flashlight that can double as emergency strobe beacon with two different selectable rates of flash.
The folks at Boost claim the charger will retain a charge for up to a year, and it only takes about eight hours to completely recharge from a full discharge. Additionally, it will work in extreme temperatures, where other batteries fail. So don't get caught with a dead device or car! No more missed calls or messages, and no more waiting on the auto club to rescue you. With this compact and lightweight charger, you can rest assured that you'll have the power you need, when you need it. Check with a BOOST authorized dealer or visit MyBOOST.ca to inquire about what BOOST portable solutions fit your needs. The BX-800 shown here comes with a one-year warranty, and has a suggested retail price of just under $200.