Story & Photography by Micky Slinger
---
After six year's worth of hundreds of events, thousands of competitors, and millions of votes, Tuner Battlegrounds still astounds us with the sheer amount of passion and momentum behind it.
Sure, it started as an idea in a PASMAG boardroom, but it's you, the fans, that make this initiative as explosive as it is every single iteration. For 2018, you chose Rachel Ellingsen's Subaru WRX STI and Andre Klebleyev's BMW M3 GTR as your finalists to duke it out for the title of Tuner Battlegrounds Champion!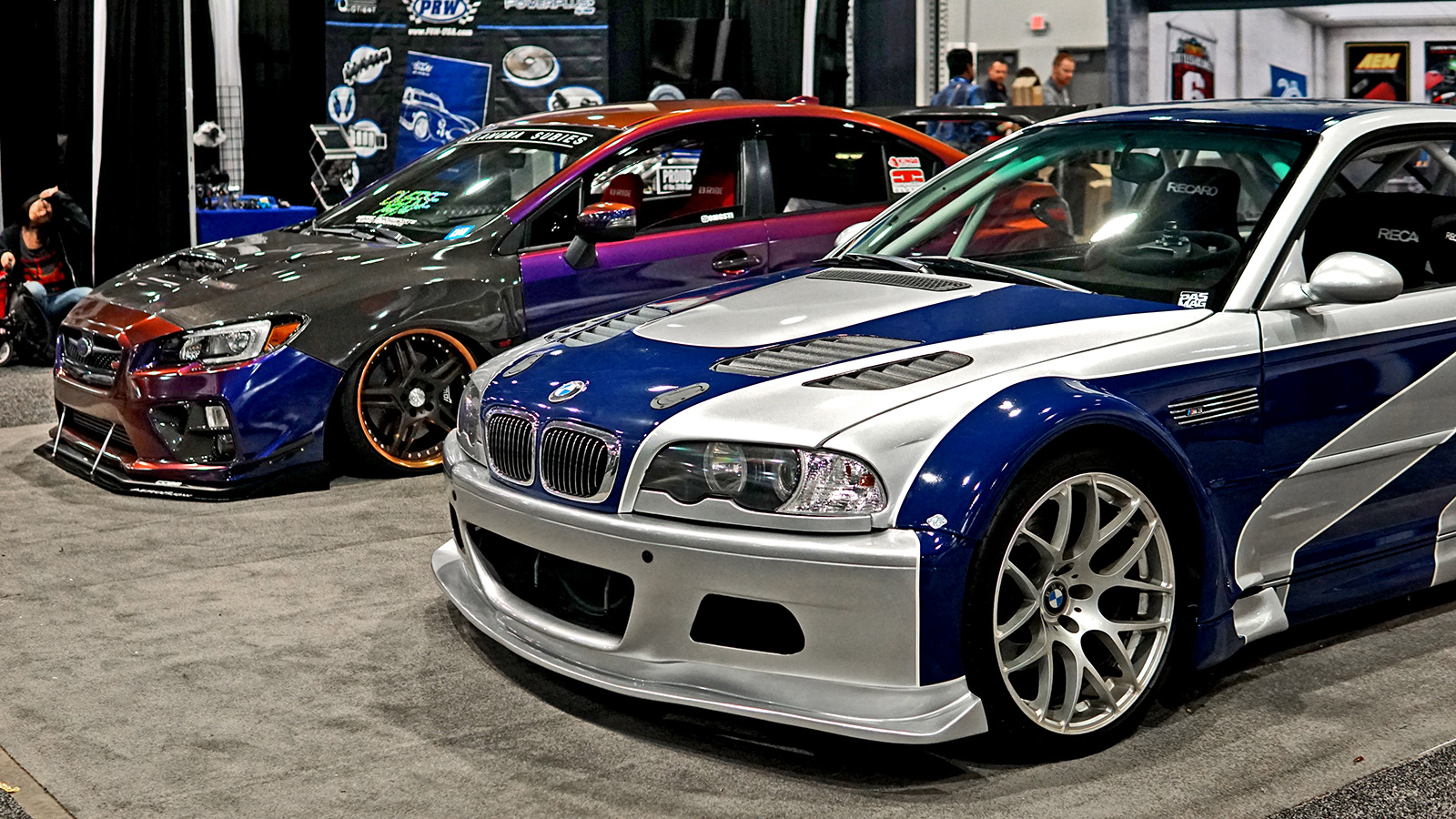 Ellingsen's WRX STI is a build from top to bottom, with not much left untouched. We're talking built motor, interior changes, exterior wrap, air suspension, and a good amount of carbon fiber. While it may have started life as a show car, Ellingsen soon found that the Air Lift Performance air suspension could cut it on the track as well, officially turning it into a car that could technically win a show award, hit the track, and pick up the kids from school in the same day. This is truly the Subaru that can do it all.
On the other hand, Klebleyev's Bimmer is always a work in progress. Having a childhood spent playing many Need For Speed titles on his PlayStation, Klebleyev set out to bring his dream to life by taking the M3 GTR from Need For Speed: Most Wanted's virtual world and bringing it into reality. Doing any and all work himself or with the help of some friends, the car has been the focus of his YouTube channel for over a year now and commands a sizeable following. Eventually, Klebleyev hopes to build the car to the point that he can start setting some lap times worthy of the real-life M3 GTR race cars.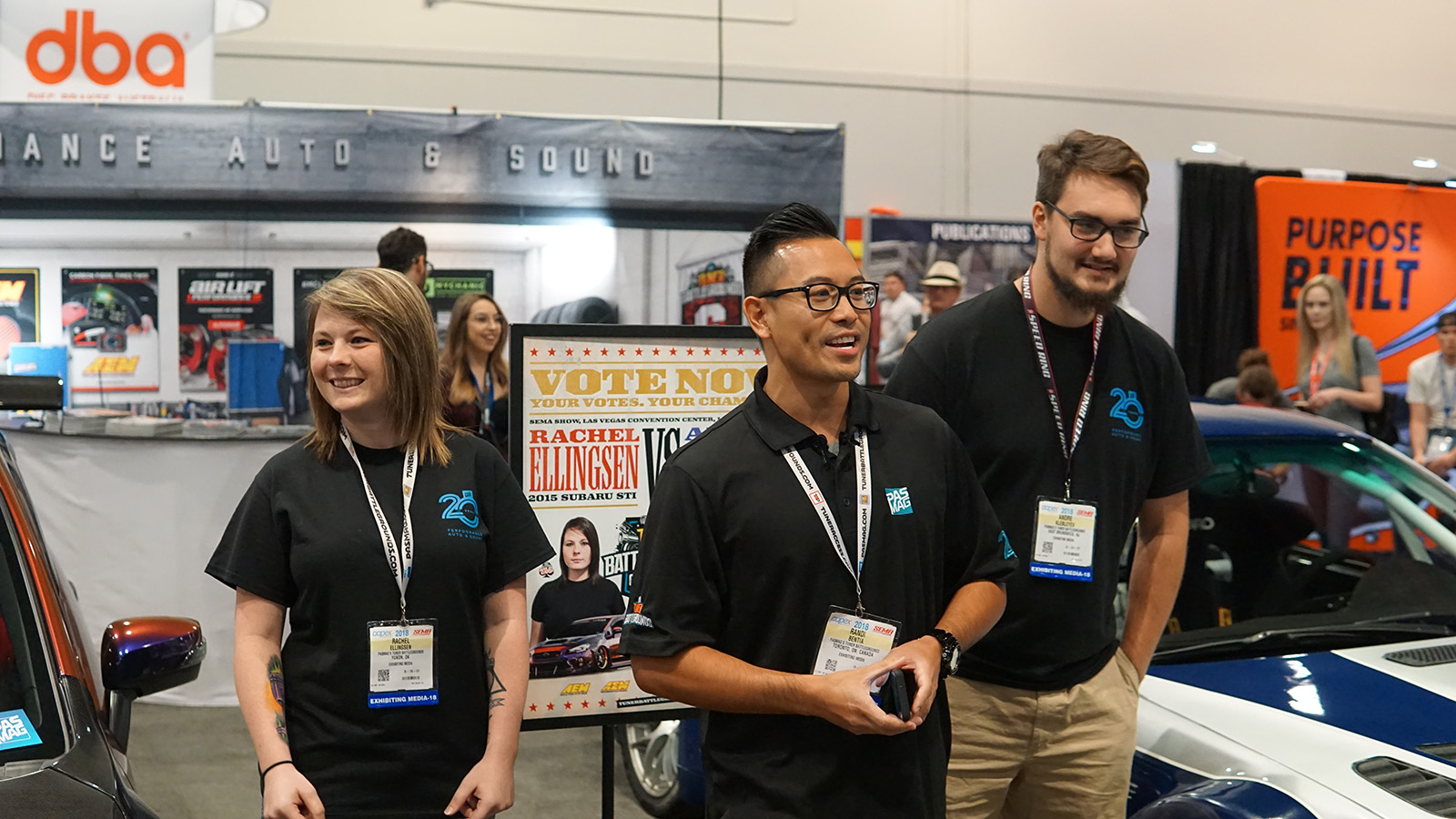 As you might imagine, with Tuner Battlegrounds being so competitive, tempers can flare, but these two kept their cool, stayed respectful, and made the most of their show. We know it's because they're both great people, but we'd also like to think it was because of TBG's newest addition: The Editor's Challenge! The Editor's Challenge saw both competitors involved in a scavenger hunt and recreating photos around the show, while we had some 60-second Q&A and some flash cards at the booth. All of these counted for points that were then transferred into a boost in votes, and got both finalists involved with SEMA instead of just sticking around the booth.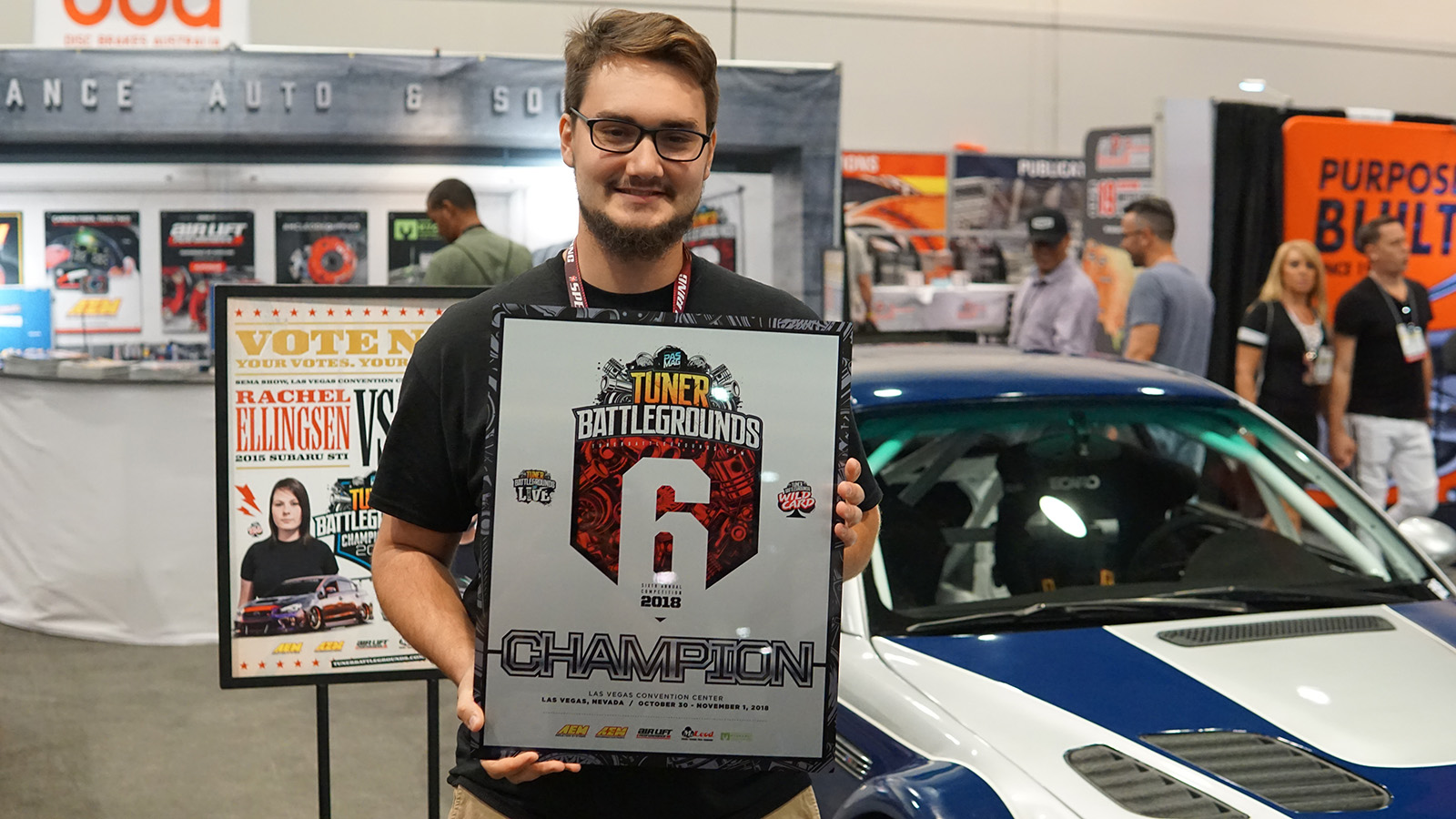 With the online votes counted, hashtag votes rounded up, and the math done on the Editor's Challenges, we had one winner with 3,720 votes in total. Your Tuner Battlegrounds 2018 Champion is Andre Klebleyev and his BMW M3 GTR! Klebleyev comes home with the Tuner Battlegrounds 2018 Championship award, a PASMAG cover feature, and the chance to improve his build along with the best in the industry. Ellingsen will also show up in her own PASMAG feature later on in the year as well, so stay tuned for that.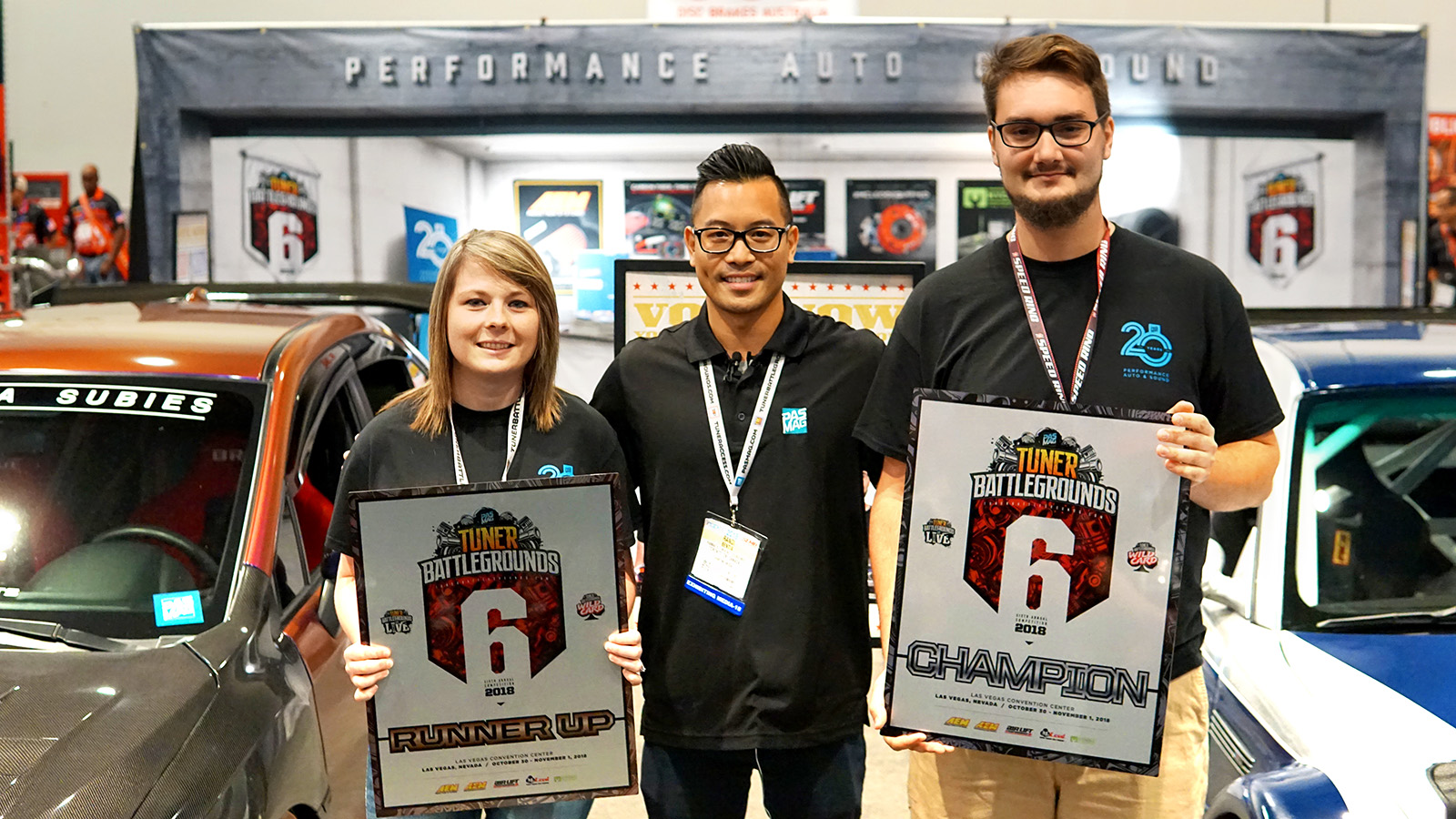 For us, the dust has finally settled, but TBG is a 365 thing now with #TBGLIVE, and we're already taking what we've learned from this year and applying it to the 2019 competition. We've already hit the ground running, so if you have a build and community behind you that you think can take you to the top, bring it on. We're ready for you.
THANK YOU TO OUR 2018 SPONSORS
---
BY THE NUMBERS
TUNERBATTLEGROUNDS.COM
Rachel: 1,751
Andre: 2,963
HASHTAG
Rachel: #TBG6RACHEL
Hashtag Voters: 105
Hashtag Reach: 162,572
Hashtag Impressions: 428,237
Hashtag Engagements: 9,966
Andre: #TBG6ANDRE
Hashtag Voters: 128
Hashtag Reach: 147,046
Hashtag Impressions: 428,096
Hashtag Engagements: 24,158
PASMAG EDITOR'S CHALLENGES
Rachel: 5,080 points = 508 votes
Andre: 1,790 points = 179 votes
TOTALS
Rachel: 2,364 votes
Andre: 3,270 votes (CHAMPION)