Photography by Gerbie Reyes, Randi Bentia, Patrick Parong, Paul Delapena.
---
Now seven years, thousands of competitors, and millions of votes deep into this Tuner Battlegrounds thing, we're still amazed every year by the sheer amount of passion and momentum behind it. Thanks to you, the audience and competitors, this idea has grown into a powerhouse of automotive culture that comes to a head at SEMA each year, and we couldn't be happier with the results.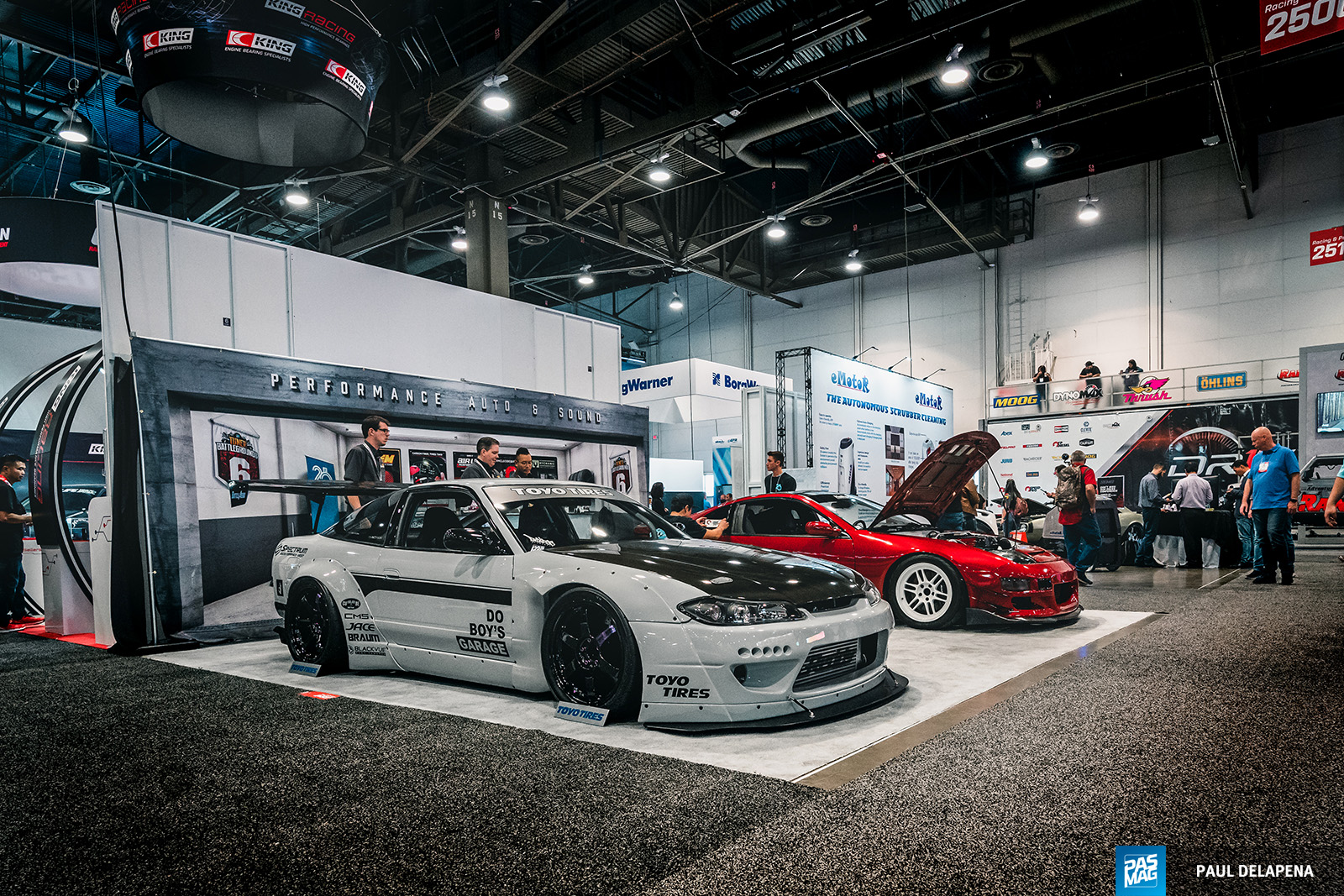 For the 2019 Championship, you chose Anthony Do's 1993 Nissan 240sx S13.5 and Kalvin Malli's 1990 Nissan 300zx as your finalists to do battle for the title of the Tuner Battlegrounds Champion of 2019! Do's 240sx is a full build from top to bottom with nothing left untouched - including the entire front end, which has been converted to an S15 front end outfitted with a combination of S13 and S15 Rocket Bunny kits and air suspension. Malli's 300zx is more on the subtle side, featuring a stock body with some period-correct exterior mods and a KBD front bumper. Each one has a ton of charm and looked right at home on the SEMA floor.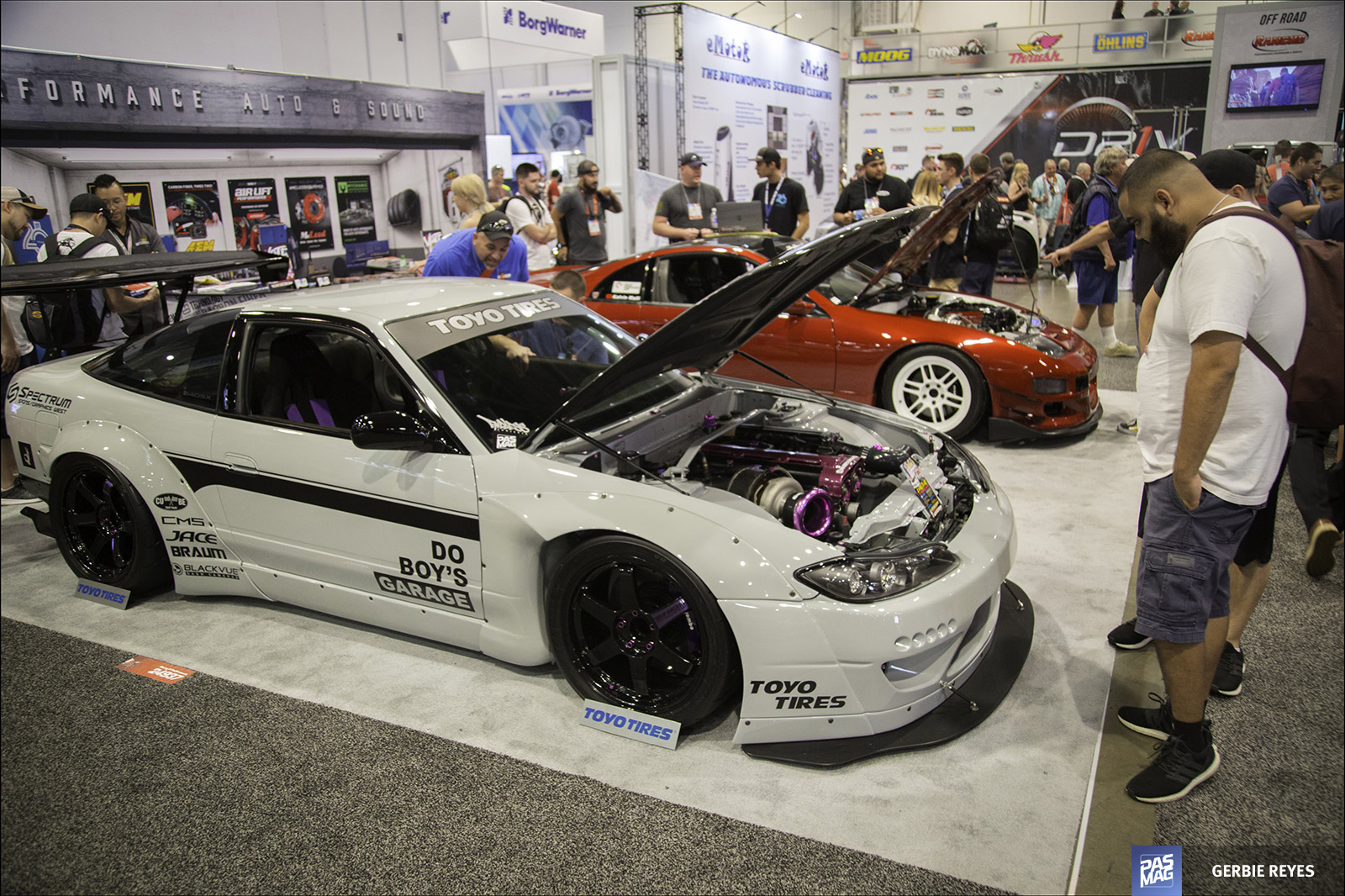 A common thread between the two 1990s Nissans was in the engine bay. Both Nissans were powered by single-turbo 2JZ engines! Because of their dedication to quality work inside and out, and the ability to light up the tires at the drop of a hat, both cars and their owners have amassed sizeable followings, which made for a tight battle all the way to the end. As you might imagine, Tuner Battlegrounds' competitive nature can cause tempers to flare, but both of these guys stayed true to the spirit of the competition and became friends during their time battling it out at SEMA.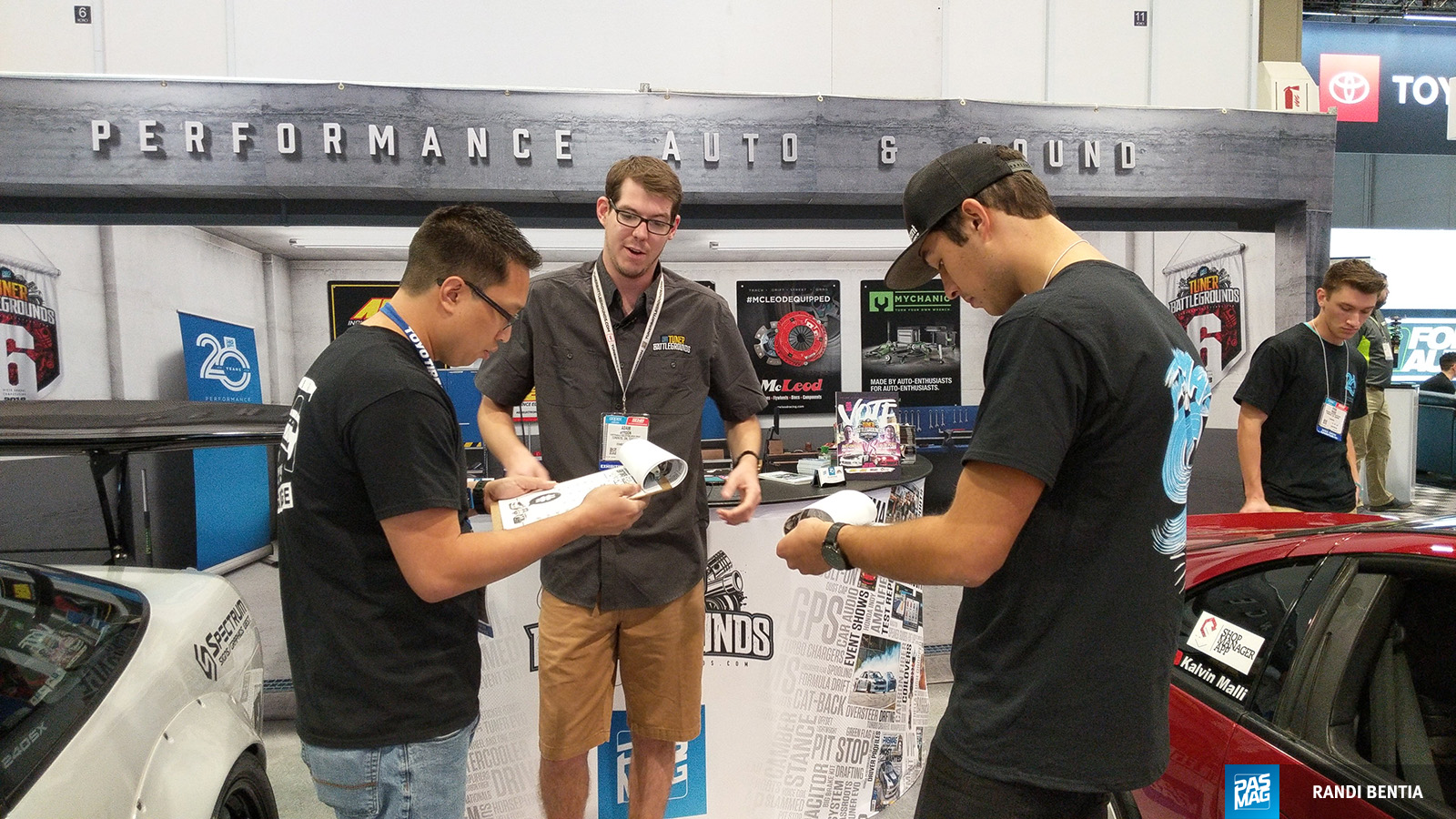 For the second year running, we also utilized the PASMAG Editor's Challenges to keep these two busy during their time at SEMA, visiting key SEMA landmarks, partners, and personnel for chances to score extra votes towards their totals. With the online votes counted, hashtags tallied up, and the math done on the Editor's Challenges, the winner achieved a vote total of 2,792 votes. Your Tuner Battlegrounds 2019 Champion is Kalvin Malli and his 1990 Nissan 300zx.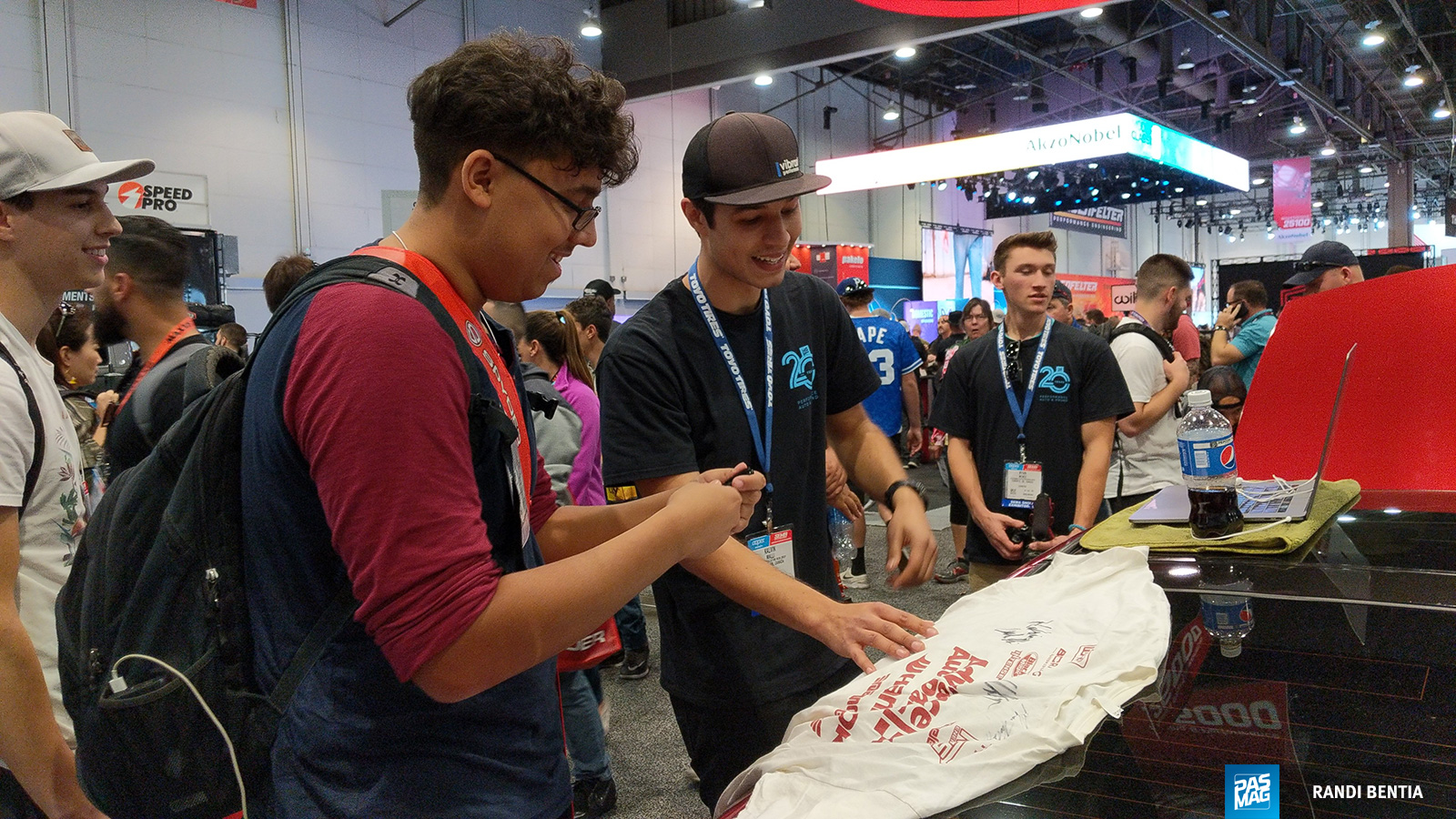 Malli comes home with the Tuner Battlegrounds 2019 Championship award, a PASMAG cover feature, and the experience of having proved himself on the SEMA show floor alongside the best in the industry. Do will also show up in his own PASMAG feature later this year as well, so stay tuned for a breakdown on both of these impressive 2J-swapped builds.
For us here at PASMAG, the dust never really settles, as Tuner Battlegrounds is a 365-day-a-year thing now with TBG Live, and we're already putting gears in motion for the 2020 season. If you think you've got what it takes to make it to the top, we're ready when you are!
For more information, visit www.tunerbattlegrounds.com.
---
BY THE NUMBERS