Probably one of my favorite things about the Drive Festival is what you're treated to when you get all the way up the hill. Up at the top there was all sorts of exotic cars, collectible classics, and just the upper echelons of cool automotive engineering. Things like the Ferrari F-40, the Lamborghini Diablo, and all sorts of poster cars from everybody's childhood were up here in Spades. Additionally, there was the highest of the high-level of hypercars including two Pagani Huayras and one of them was a Pagani Huayra BC. One of the most incredibly stunning exotic cars I think I've ever seen and it was really cool to get a chance to see one in person.
Additionally, there was no shortage of really cool Porsches, both collectors, classics, and newer models as well and one of my favorite things up the top of this hill, well, it may not have fit in with the rest of the fancy exotics was this serious Porsche race car.
If you brought the kids out to Drive Festival, there's no doubt they were super stoked to see Gotham City's very own Batman and his Batmobile here on site.
Speaking of bonafide race cars, one of my favorite places at the show was walking pit lane and seeing all of the actual factual race cars that they had there in the pits. They had radicals. They had stock cars. They had aerials and any kind of race car you could think of was there. There was lots of classic stuff as well so everyone who likes those old school racers with that vintage feel felt right at home there but one of my personal favorites is this Mazda RX-3 stock car with the full custom and full blown race car status fit and finish is not the main goal here this is a real deal motor sport vehicle and it's just a very cool take on a rare platform and as you might expect it had the 13 B Rotary and it sounded insane.
PASMAG'S TUNING 365 SHOWCASE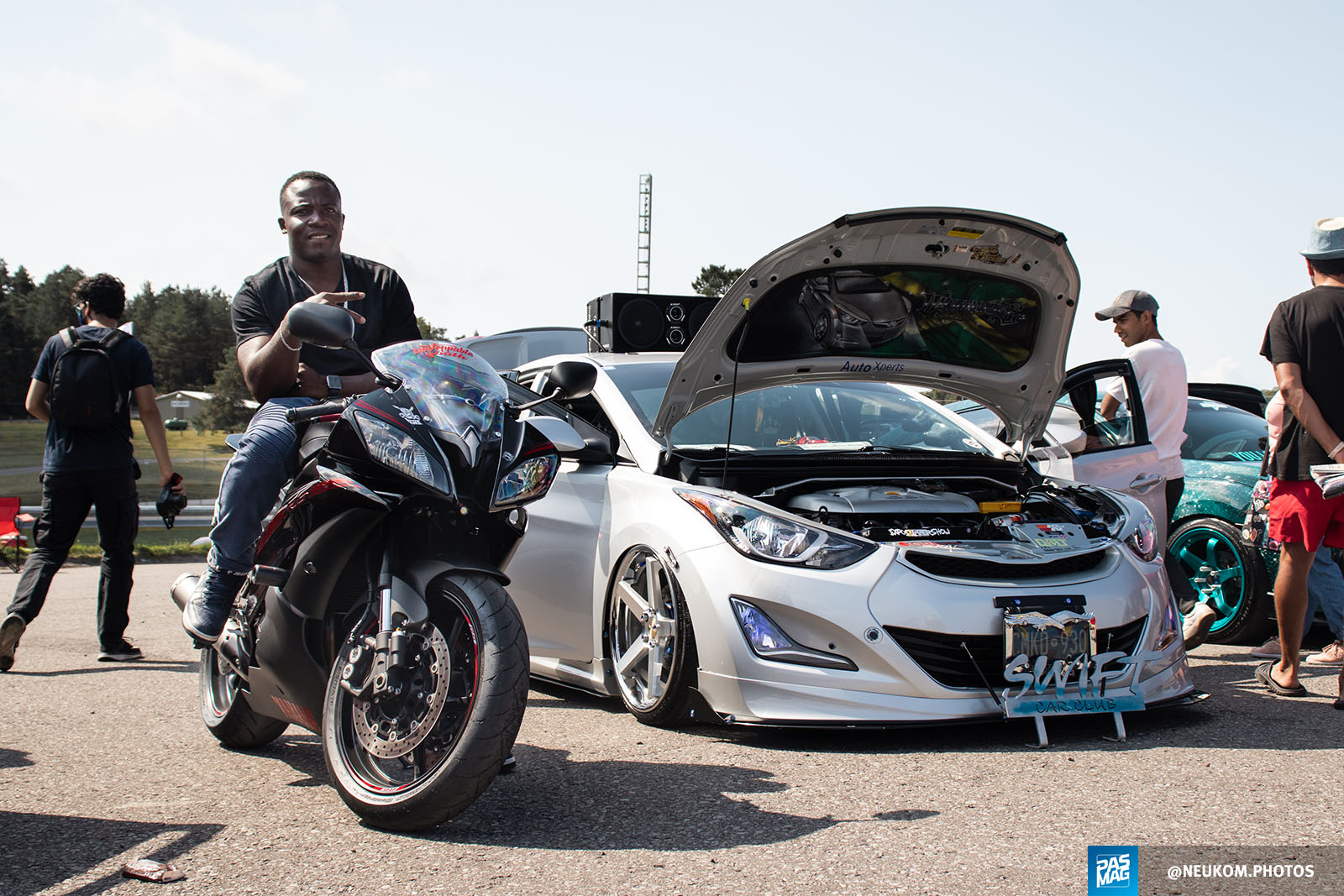 Now of course we can't talk about the Drive Festival without talking about our Tuning 365 Tour and our main attraction for this whole event was at the bottom of the hill in our Tuning 365 Showcase. Over the course of the show all three days we had different competitors coming and going and some that stayed the whole weekend to showcase their cars and compete for one of four awards. In addition to a Tuner Battlegrounds live bracket that was ongoing throughout the show there was also the opportunity to take home an Editor's Choice award over the course of three days.
AWARD WINNERS
Winners in these categories receive a 1-page print feature in PASMAG!
EDITOR'S CHOICE AWARD WINNERS
Glenroy Griffiths (2015 Hyundia Elantra) - Editor's Choice
Gihan Perera (2008 Mitsubishi Lancer Evolution GSR) - Editor's Choice
Kevin Logue (2004 NIssan 350Z) - Editor's Choice
Glenroy Griffiths (2015 Hyundia Elantra)
In addition to our award winners, there were just tons of really cool cars in our Tuning 365 Showcase and I think the audience who came through really enjoyed what they had to see there. So, thank you to everyone who registered, competed, and just hung out with us for the weekend. I even got to park up my 240SX for two days and try to blend in with the showcar guys. So, that was really nice.
We had all sorts of people coming through and just saying how much they love seeing the variety of tuner cars and seeing how modified things can get. So, once again, thanks to everyone who hung out with us. We really enjoyed seeing you guys and your cars at our showcase.
For more Drive Festival information, visit www.drivefestival.com.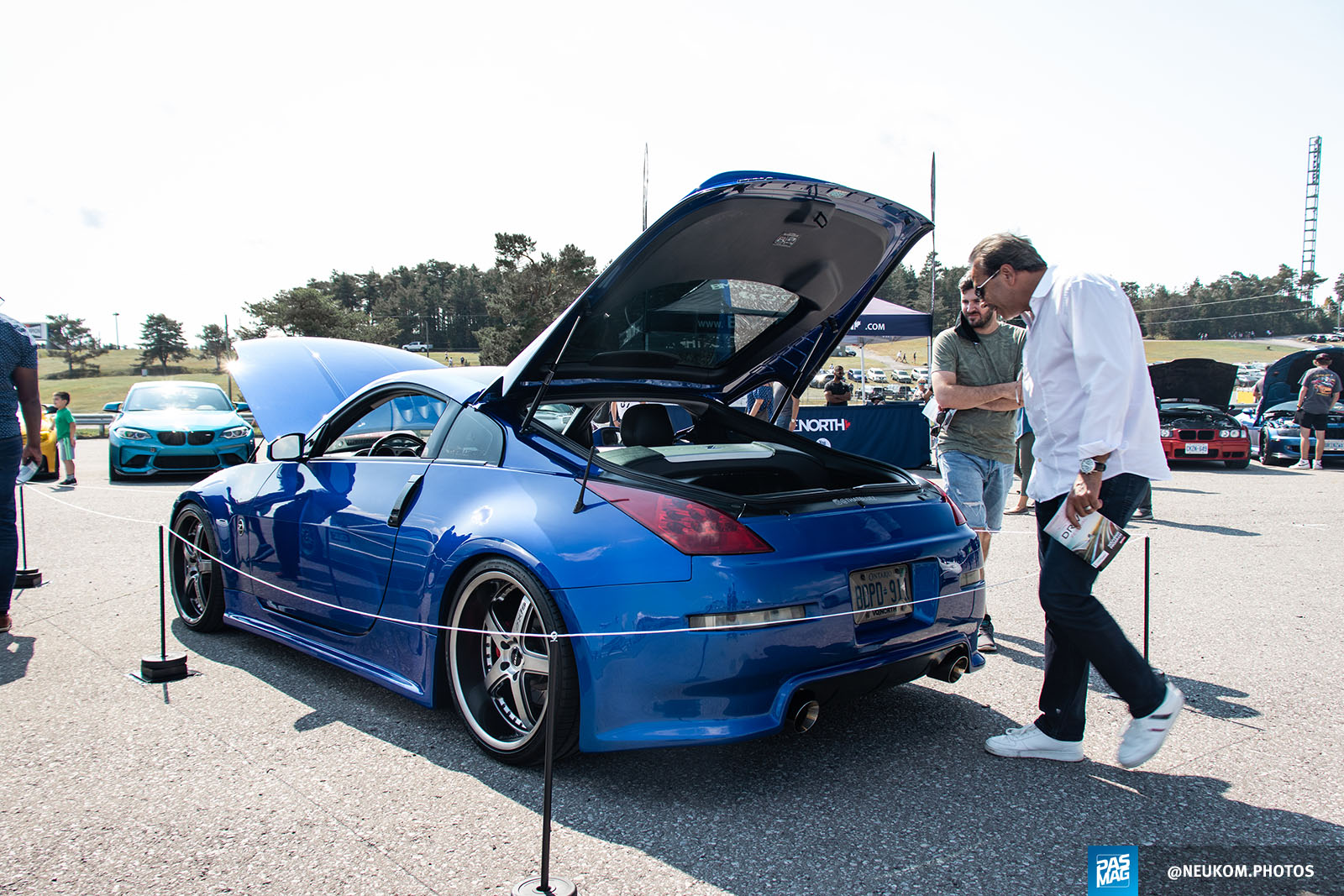 Photos by Julia Neukom (@neukom.photos)