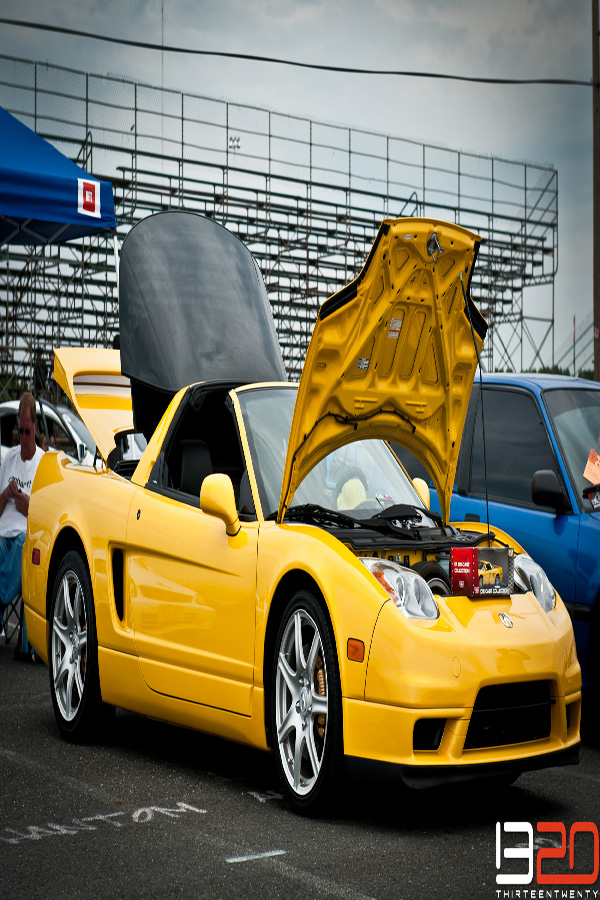 The high octane, high revving, loud music, "In Vtec we trust", fist-pumping fiesta is in it's 9th year running. The Honda Day event, which is well known for bringing people of all backgrounds, families and friends together for a weekend in celebration. It has grown and become easily one of the biggest Honda gatherings in North America over the past few years. We were in attendance to witness the madness at Raceway Park Englishtown, New Jersey this past August.
If you have never attended Honda Day, let us brief you. Some of the most dedicated Honda enthusiasts can be found here, couple's with matching Honda tattoo's, the "H" Honda logo engraved in someone's hair during the weekend and generations of enthusiasts; the grandfathers with grandchildren type of scene. The event, which happens twice a year at the moment, highlights some of the fastest Honda's you will see, a car show, an actual car given away titled "Project Honda Giveaway" raffled to one person whom attends, beautiful woman, celebrity and music performances.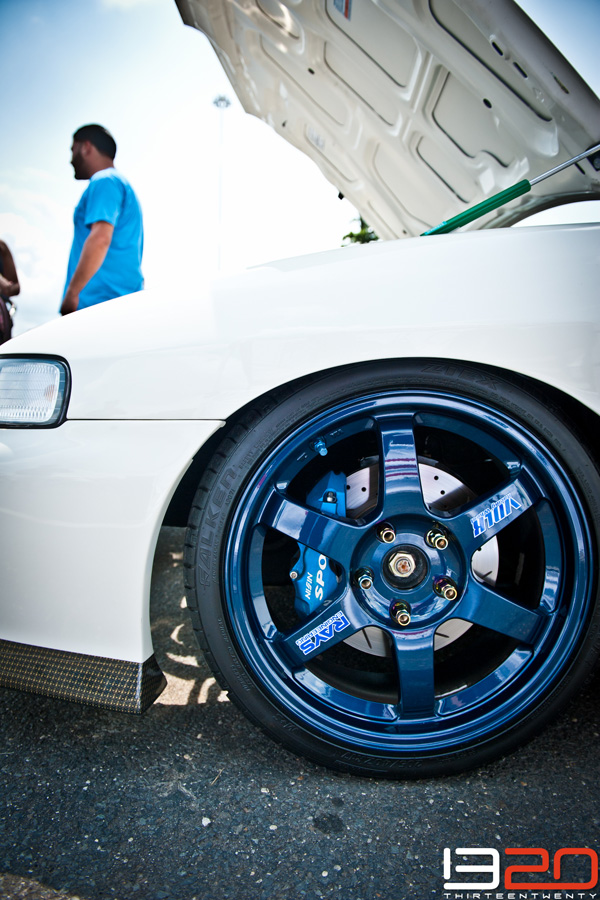 This August the two day event was split into two weekends due to weather and proved that Honda enthusiasts are as loyal as they come, most stayed in the rain and partied for nearly three hours on the Sunday portion of the event. The "Project Honda Giveaway" was as tear-full and emotional as can be, raffled to a family whose youngest son was disabled and die-hard enthusiast. The world's fastest k-series ran a 7.086 @ 196.60mph from "ImportDPS" on Saturday. A Sunday car show that held over thousand contestants with 24 categories and some of the biggest names in the automotive industry their to help you purchase or answer any question you have regarding your build. Not to mention some of the most relevant (and local) Hip-Hop artists at the moment such as; Joell Ortiz, Red Café, Chad B. and surprise guest French Montana.
Check out www.hondaday.com for further details and information for what possibly could be coming to a town near you.