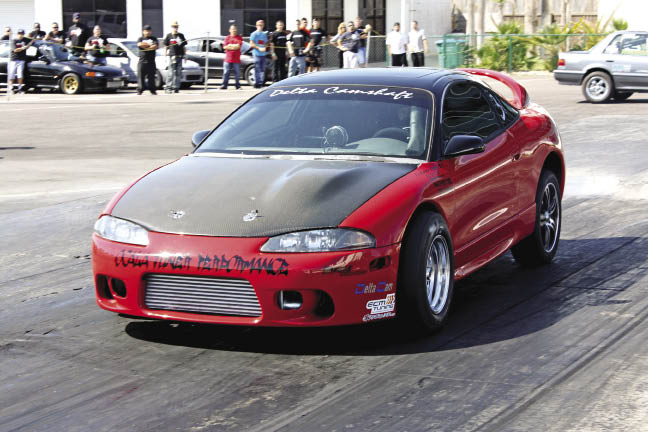 Cesar Olin from Jacksonville, FL scored a miraculous win in the FWD class running a 9.751 @ 149.68 mph in his Purple Honda Civic over former points leader Michael Yonke from Dunedin, FL in his '94 Honda Civic who only ran 13.845 @ 74.37 mph due to mechanical problems. It was a miracle win for Cesar, not because of his quarter-mile times which are very competitive, but because he barely even made it to the track in the first place. An important reminder for anyone hauling a race car: USE TOW STRAPS, don't rely on just the winch cable. Cesar's car fell off the trailer en route to IFO and he barely made it to the track before qualifying was over!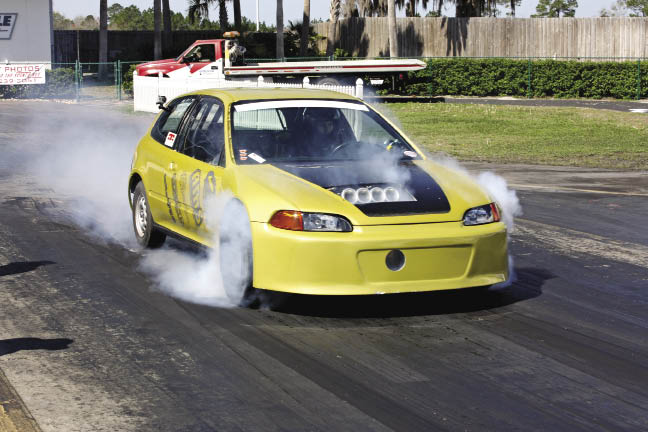 In the Forced Induction Pro class, the top two qualifiers (Sam Collier in a red 2JZ-powered Nissan 240sx and David Penton in a black Supra) had to sandbag during eliminations after receiving a warning for not having an NHRA license while running 9's during qualifying. During the finals both racers decided to run all out since getting kicked off the track at that time would not affect the outcome. Needless to say, Sam took the win by only running a 10.010 because David red lit! Even with the red light, David decided to run all out and clicked off a 9.718 @ 148.90 mph pass. He was forced to pack up and immediately leave the track afterwards.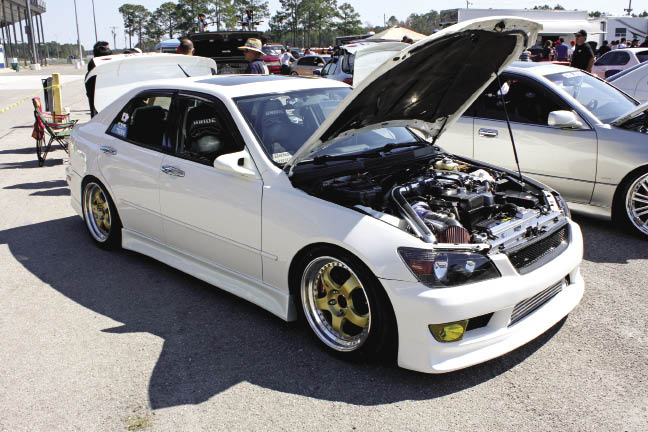 In the All Motor Pro class, Marc Podkowik from Naples, FL in his K-series Honda Civic came in looking to take the easy win for a 4th IFO event in a row after running 10.831 @ 124.3 mph during qualifying. Before the event even started, there was $200 bounty on his head for consecutive wins. In the end, "playing with the 2-step was a bad idea" said Marc as he lost in the finals against a much slower, yet consistent James Innos from Sanford, FL in his Honda Civic who posted a respectable 11.994 @ 116.33 mph.
For more visit: www.importfaceoff.net